It's high time that the heads of the leading FMCG – Fast Moving Consumer Goods – rise up and take stock of the situation as this nouveau brand is sending waves of insecurity amongst the top FMCG businesses in India. This desi brand spearheaded by the Yoga guru Baba Ramdev is gaining momentum at a fast pace. Baba Ramdev's Patanjali brand of products now has over 350 products ranging from biscuits to noodles to shampoo and toothpaste. Patanjali is surely there to stay and wants to grab a slice from the US$ 12.5 billion FMCG market in India. Who could have thought that a lean man draped in orange toga preaching Yoga can put up a company that minted about 2500Cr in 2014-2015 !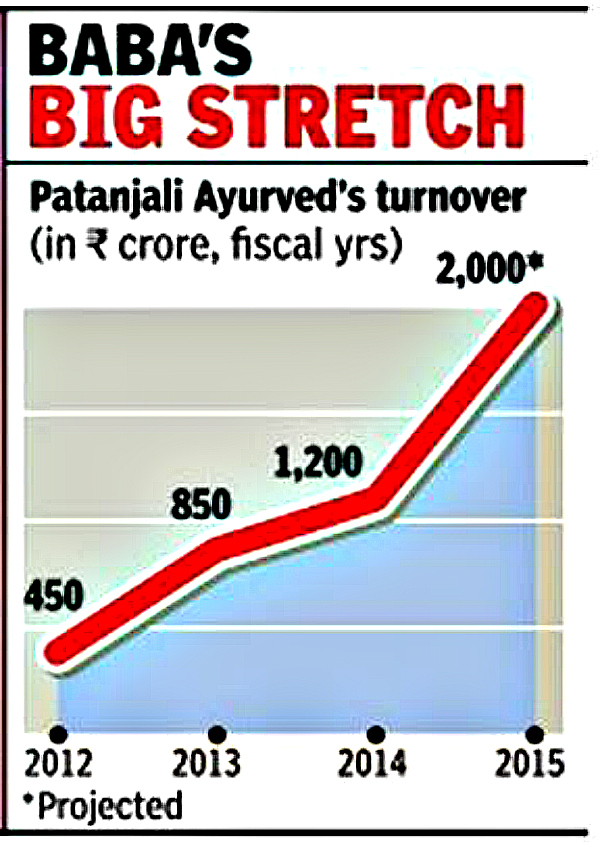 Claiming to be all Ayurvedic, Patanjali brand of products has made it to the homes of many consumers of which some are his followers and attend his Yoga satsangs while others are those who are on the lookout for a more healthy and natural diet. Baba Ramdev along with his key aide Acharya Balkrishna have minted close to 2000 Cr from the range of Patanjali Products and are eyeing to reach the 5000Cr by the end of FY15.
Just like the other brands, Patanjali too didn't waste any time in launching its own version of Maggi during the Maggi Fiasco [Maggi is Back] The brand which relied solely on Baba Ramdev for the past few years to promote their products, has now turned to the dream girl of Bollywood – Hema Malini who is now seen promoting the various types of biscuits the company has to offer. Further their shampoo – Kesh Kanti – is sponsor / co-sponsor of many daily soaps / programs on TV. The brand is no more limited to the small kirana stores but has made its way to big Hypermarts like Big Bazaar where consumers are buying its products in huge numbers. And in this age of Online Shopping, Patanjali brand of products are now available on leading online stores too.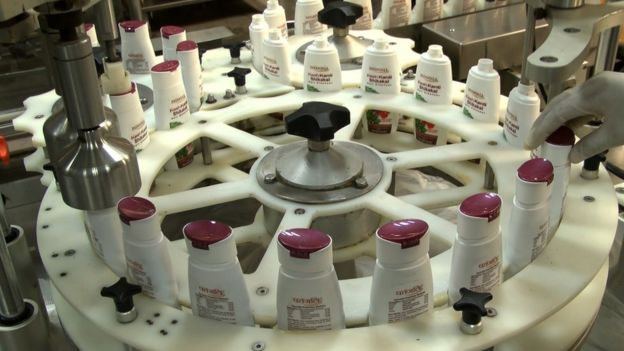 The company's plant which makes these range of products is one of its kind. The state of art facility in Haridwar is equipped with the latest technology in the field of manufacturing. Few years ago when one of my relative was working at Baddi in Himachal Pradesh, took sometime off to visit Patanjali's plant in Haridwar, he was astonished to see the state of the art equipments. The entire process was automated and was looking no less than a multi million dollar facility.
So, it's time for the Britannias, ITCs, Unilevers and Daburs to take control and monitor Patanjali's rise closely. I wouldn't be wrong to say that Patanjali has become the Tata of FMCG, it has products in every segment ! The momentum with which Patanjali is moving, it wouldn't take much time for it to become the face of FMCG products.