As mentioned in my earlier post, Nanded is an important pilgrimage place for Sikhs across the globe. Just like the Golden Temple in Amritsar, Hazur Sahib or Sachkhan Sri Hazur Abchalnagar Sahib is one of the five 'Takhts' in Sikhism. Takhts for those who don't know are places of religious importance – just like the 'Chaar Dhaam' in Hinduism, 'Takhts' are for Sikhs.
History of Gurudwara Hazur Sahib
The philosophy of Sikhism was established by ten Gurus and each Guru added and reinforced the message taught by the previous guru resulting in the creation of Sikh religion. Sri Guru Nanak Devji was the first guru while Guru Gobind Singhji was the last(tenth) guru in human form. Nanded has been visited by the first guru and the last guru over a period of time. It was here, that the last Sikh Guru – Guru Gobind Singh – decreed that Guru Granth Sahib would be the final guru of Sikhs before he died in 1708. On the banks of the river Godavari, Hazur Sahib was built by Maharaj Ranjit Singh during 1830s.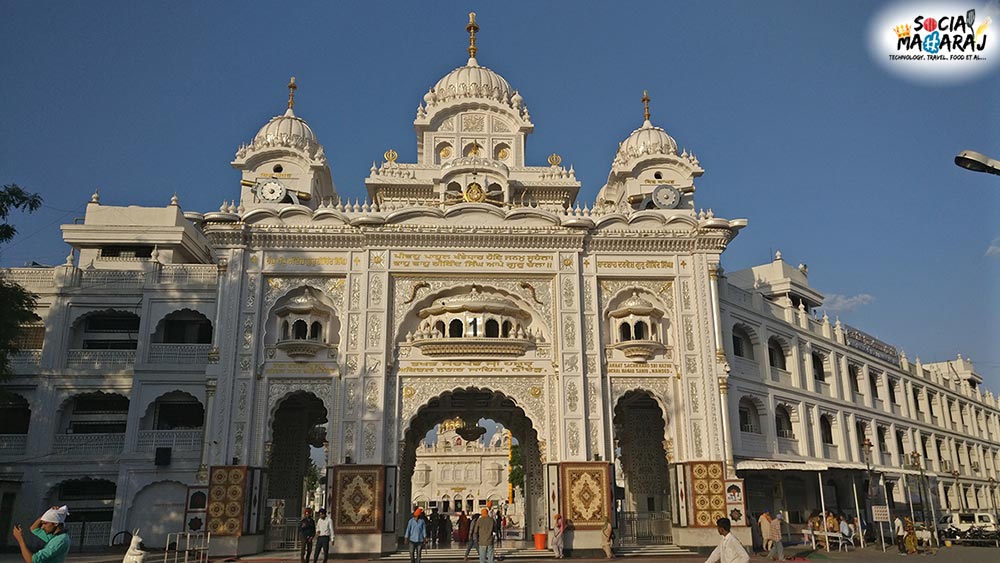 Marvelous Architecture of Gurudwara Hazur Sahib
Gurudwara Hazur Sahib is huge and has 5 entrances to the complex. Each entrance is decorated with wonderful, intricate paintings on the ceilings along with huge chandeliers. The entrance is designed in such a way that it is always breezy no matter what time of the day you visited. The complex is spread across a large area. Unlike most of the other gurudwaras, Hazur Shaib doesn't have a sarovar – a large area with water. The main Gurudwara has two chambers, the outer chamber where the priests carry out the functions along with hymns. The inner chamber which houses priceless objects like weapons and other belongings of the guru is accessible only by the head priest.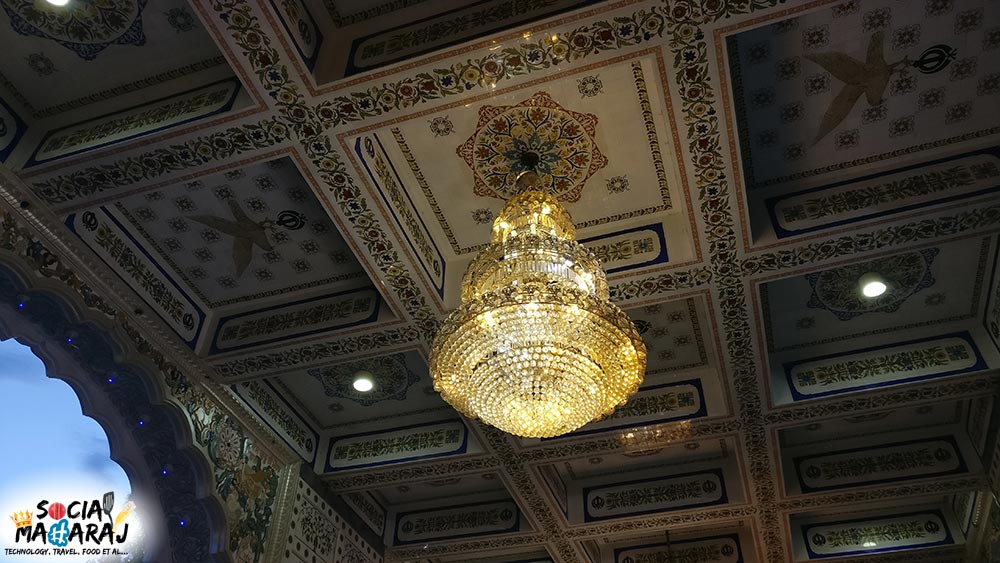 Langar – food for all
Just like any other gurudwara, there is a Langar Hall at one side of the complex. Langhar – free food – is practiced widely in Sikhism. Free Food is given to needy irrespective of their religion or faith. Most of the gurudwaras provide two meals daily which include dal, curry, roti and rice. On special occasions, sweets are also served. Langar Sahib which is at a walking distance from Hazur Sahib, serves food 24×7 including tea and lassi. I was fortunate to have dined here and trust me the food is delicious. Serving selflessly to everyone such tasty food daily is commendable. Something to admire.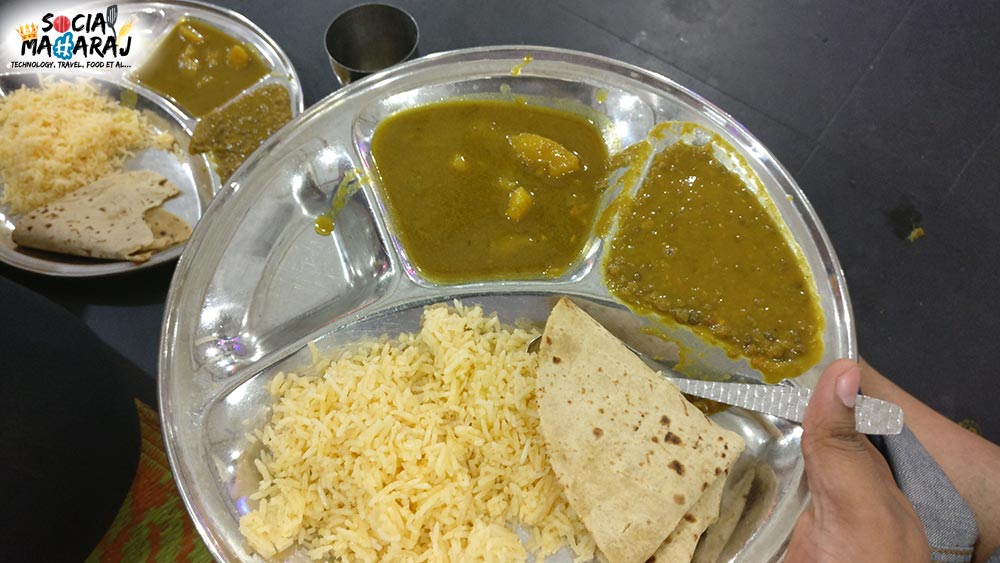 Puja Patth Ceremony at Hazur Sahib
Hazur Sabhib in Nanded is open 24×7 and you can walk in at any point of time which is great. There is a special ceremony that is held everyday at 0200hrs at the Gurudwara – Puja Patth – which I feel you shouldn't miss out. The ceremony includes a group of priests carrying an empty pot to Nagina Ghat – a km away from Hazur Sahib. The group chants "Satnam Waheguruji" as scores of people join. They take water from the ghat and walk back to Hazur Sahib. This water is then used to clean the weapons and other belongings. Along the way the police is deployed so that law and order is maintained. For more details about the daily rituals, please visit here.
Mystical Hazur Sahib
Being a Hindu myself, I'm open to visiting other religious places. After visiting the Hazur Sahib I'm glad to have been at such a holy place. There is something magical in the air that takes you to another world. I remember there were many instances when my colleagues called out my name because I was lost. The hymns are a treat to the ears while the magnificent gurudwara a treat to the eyes. We witnessed rain a couple of times while we were there and I'm sure you can imagine how good the place is by looking at the picture above. So the next time you are visiting Nanded, make sure that Hazur Sahib Gurudwara is on your travel list. After all a trip to Nanded is incomplete without this.
Irrespective of your religion or faith, you should visit this sacred place. Already visited Hazur Sahib ? How was your experience ? Would be glad to hear what you have to say. Mention in the comments below or Tweet to me @atulmaharaj