This post is coming in a lot later, blame the hectic work schedule for this. Last Sunday was a working one for me, had a client visit the following week so was busy with that. That's when one of my colleagues called up and asked if I was up for dinner that night. Since I was in Gachibowli and the restaurant was in Kondapur, I readily agreed. It rained heavily that Sunday and by the time I reached the restaurant, I was drenched. The place that I'm going to talk about today is Bonsai Kondapur. Bonsai is another restaurant from the same group owning Mandil. Without much a do, here's Bonsai Kondapur Review.
Easy to locate, good ambiance at Bonsai, Kondapur
One of the good things about Bonsai, Kondapur is that it is quite easy to locate. It's next to Bajaj Electronics off the Kondapur, Hafeezpet Road. It has 2 another restaurants Mandil and Da Yellow Cane. This one is located at the second floor and the lift opens right in front of the restaurant.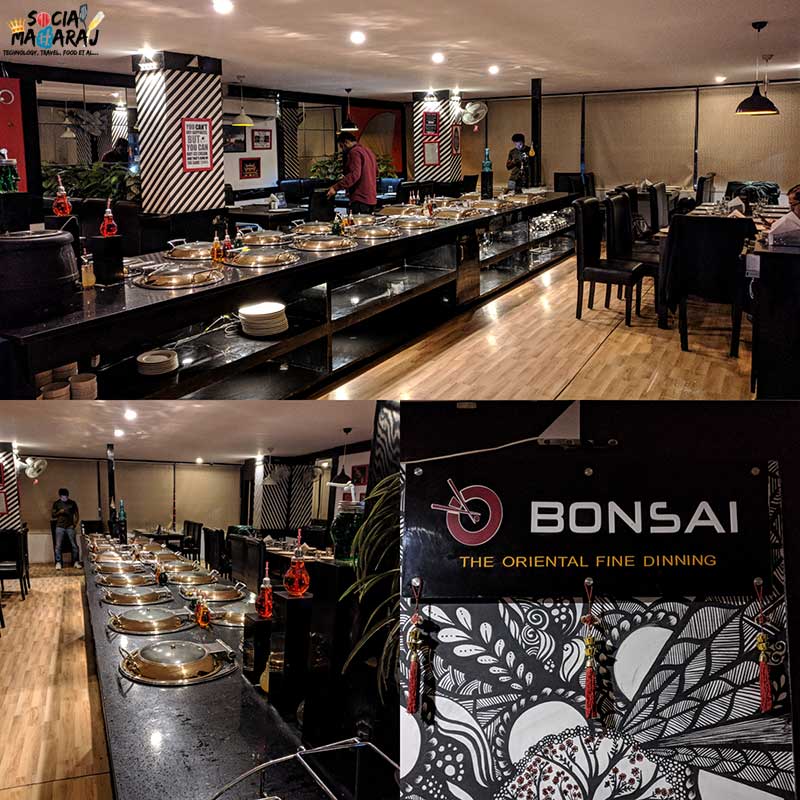 The restaurant isn't quite large but good enough to host 30-40 people. The seating layout is around the buffet area which is spacious.So you know the restaurant serves both a l carte and buffet. Since I was invited to Bonsai, there was a special menu in place. Overall the restaurant is good, away from the traffic outside.
Oriental Dinner at Bonsai – Review
Starter and Soups
We had the hot and sour soup for vegetarians and the chicken variant for others. The soup was fresh and was done nicely. It was really hot and spicy. For starters, there wasn't much on offer for vegetarians. There was Paneer Paprika (the one we had at Mandil), Honey Chilly Potato and Paneer Gold Finger. All the starters were good but nothing special. One another dish they served was Baked Paneer Corn & Spinach preparation. This was really good ! Fresh cubes of Paneer with corn, Spinach and cheese was perfectly done. I in fact had an extra serving of it. I feel they should have more variety of vegetarian starters.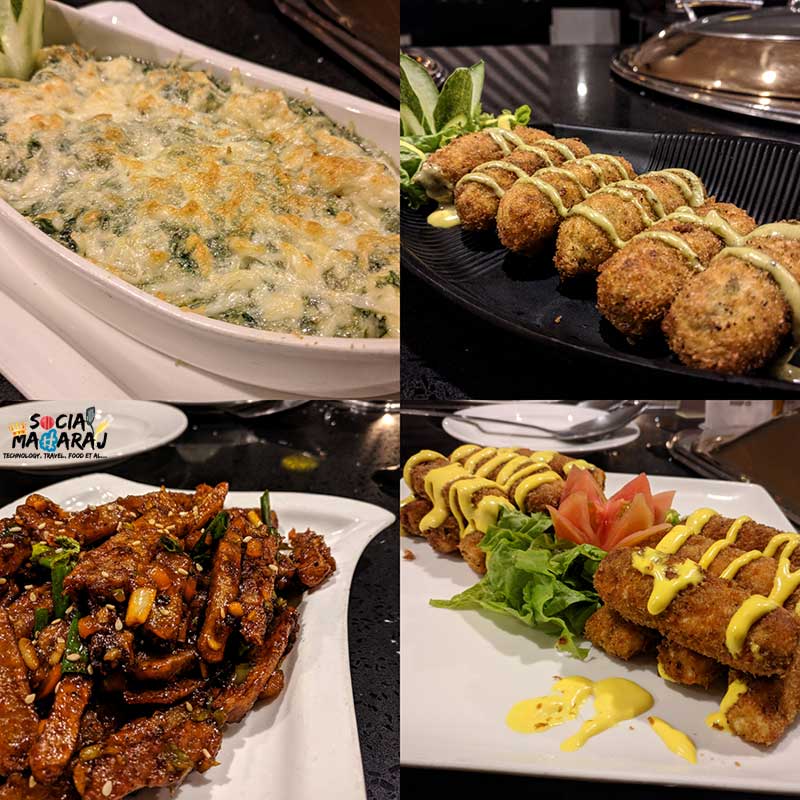 Average Main Course
Since most of us – especially the non vegetarian folks – were already full with starters, we decided to go a little light on main course. We had Veg & Egg Noodles along with Fried Rice. The noodles were cooked nicely and had the perfect amount of sauce and spices. The rice too loaded with veggies and had a good taste. They should pair the rice with some hot & sour gravy. Same with Noodles too. All in all, the main course was average.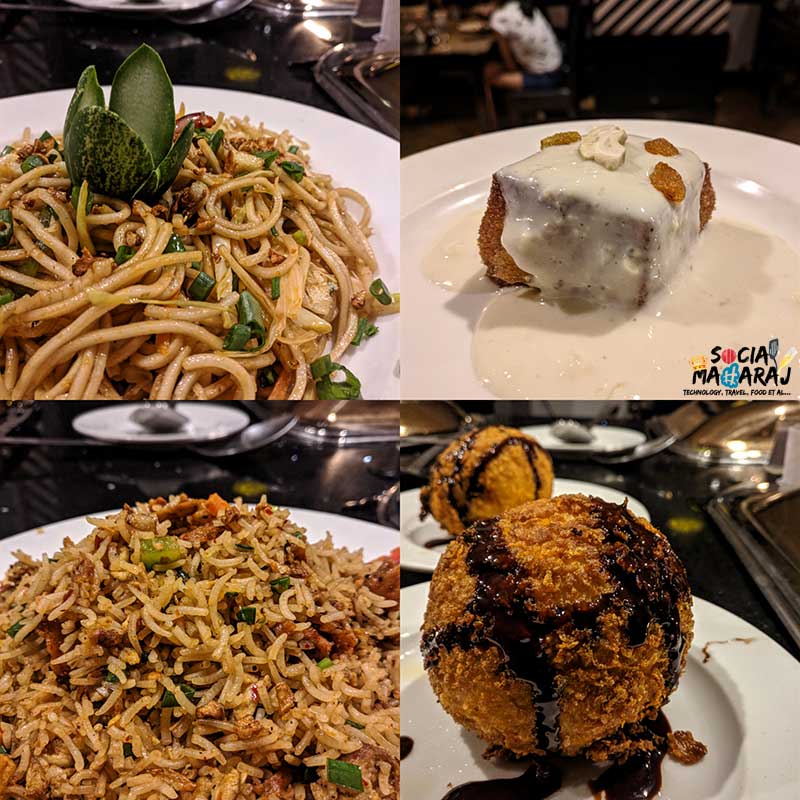 Common Desserts
We were served two desserts – Double ka Meetha and Fried Ice Cream. Double ka Meetha was served with a spoonful of Rabri. It was extremely sweet, so please be advised before ordering it. The Fried Ice Cream was presented well, but could have been made better. The crust was too much while the ice cream was very little. They do offer other desserts like brownies which I guess you could try.
Final Verdict – Visit Bonsai Kondapur Once
Located off the busy streets of Kondapur, Bonsai is easy to locate. The restaurant has a decent ambiance and has good foot fall during dinner. Starters are quite good with a variety of vegetarian and non vegetarian offerings. I feel, they could have more vegetarian variants. Baked Paneer was outstanding and definitely a must try.Everything else was ok. The service seemed to be on a slower side and even some of the serving bowls weren't clean. Barring these, it's a fine place and visit here wouldn't harm. Have you been there already ? How was your experience ? Mention in the comments below or tweet to me at @atulmaharaj