Finally I have WiFi ! Yeah, after having survived almost two months without a WiFi, I finally have one. Used Airtel 3G all this while and must say it never let me down ! But before getting a WiFi, I was hunting  for a new WiFi router. A router that could help me use a 3G/4G dongle along with a normal DSL connection. Finally the search ended at TP-Link MR3220. 
Ordered this yesterday evening and got it a while back, thanks to an amazingly brilliant service by Amazon.in. So decided to write a short Unboxing cum Review of TP-Link MR 3220.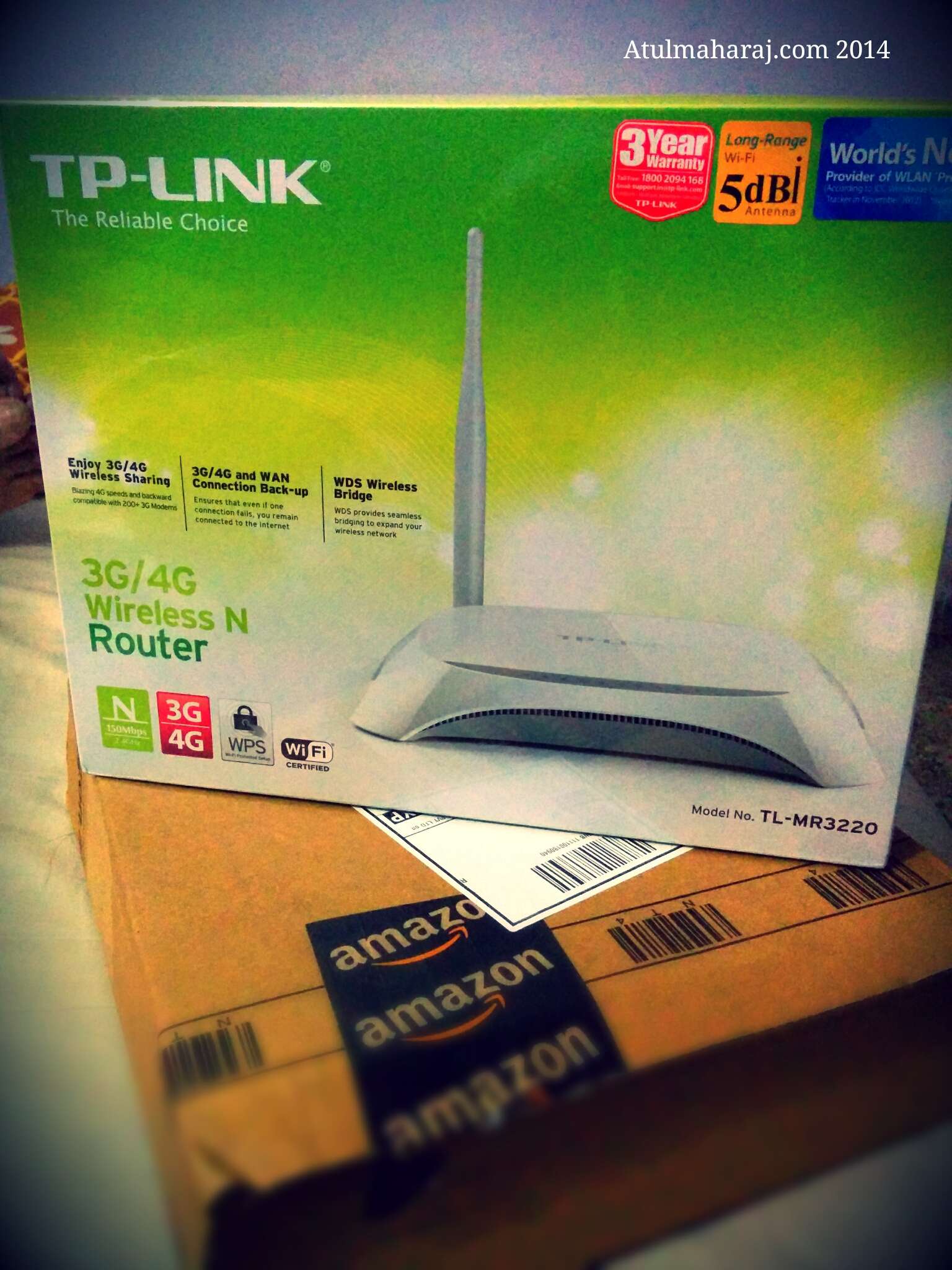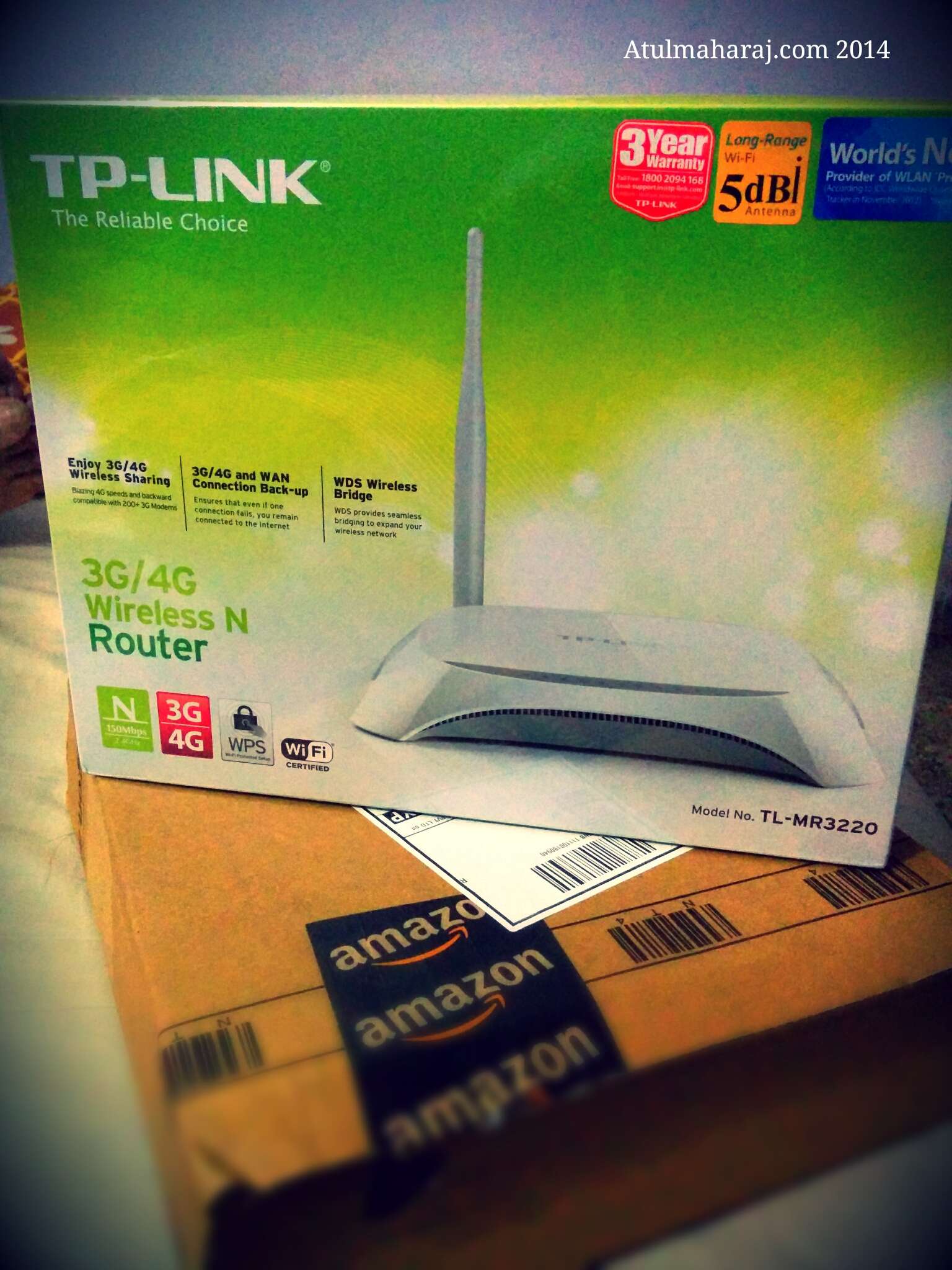 The packaging of the router was simply great and the shipping was fast too ! The box contains:
MR3220 Router
5dBi Omni-Directional Antenna
Ethernet Cable
Power Cable
Resource CD
Manual, Guide.
The router has a great design and looks trendy in white. The setup procedure was a breeze. It supports a lot of various 3G dongle models and my DSL and dongle are connected together, the router 'intelligently' switches between the two to provide un-interrupted connectivity.
Simply connect the router to the laptop/desktop with the ethernet cable and open the browser and navigate to 192.168.0.1 with the username and password which are printed at the bottom of the device. Choose Quick Setup and it should have already identified your dongle. Choose your Country from the drop-down and select the manufacturer, rest leave it on the router – it's smart enough to do the rest ! 😛
Thanks to the antenna the range is pretty good and definitely better than my previous Netgear WNR614 router which didn't boast an antenna. The reason I purchased this was I needed a router that could use both a dongle and a normal DSL connection, plus it shouldn't burn a hole in my pocket ! 😉
This pretty amazing and useful device costs a mere Rs. 1484 on Amazon and Rs. 1560 on Flipkart. I paid a total of Rs. 1533 and got the router within 30 hrs from Amazon.in !