Just at the time the Champions Trophy started, I an image which basically had the outcomes of all the matches of the tournament. (I had got it on the day of India vs West Indies match) Since then only 3 predictions have gone wrong if we go according to the image.
So here's a pic that was posted on facebook by one of my friend. Look care fully at the results of all the matches. The correct fixtures have been marked in green while the wrong ones in red.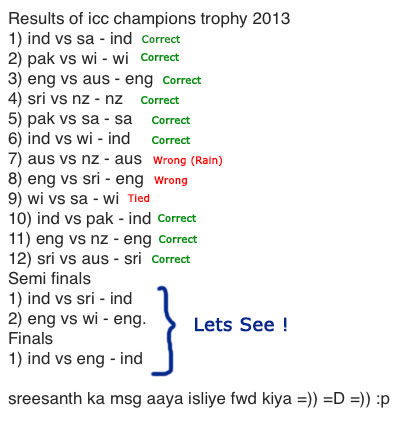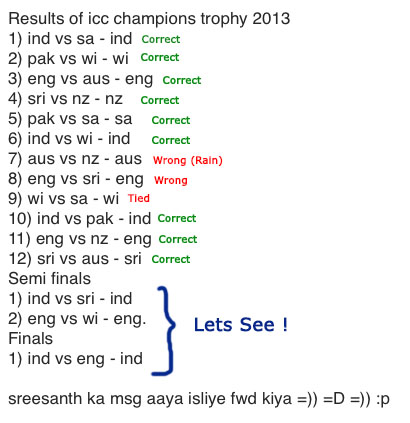 So according to this England will win today(which they might looking at the current scenario) and India shall win tomorrow. And then the two teams shall meet in the finale.
Well, let's hope things go according to the predictions ! 😛