Technology is growing at a fast pace – incredibly fast. From Artificial Intelligence to Wearable Technology, things have changed 'mamothly' in the past few years. Gadgets are becoming more compact, powerful and intelligent that they are now everywhere – watches, pens, TVs. Moving on, today's post is focused on one such Compact and Powerful device from none other than the giant – Intel. I'll be giving a brief and quick review of the Intel NUC. All the pics have been taken from my Nexus 5.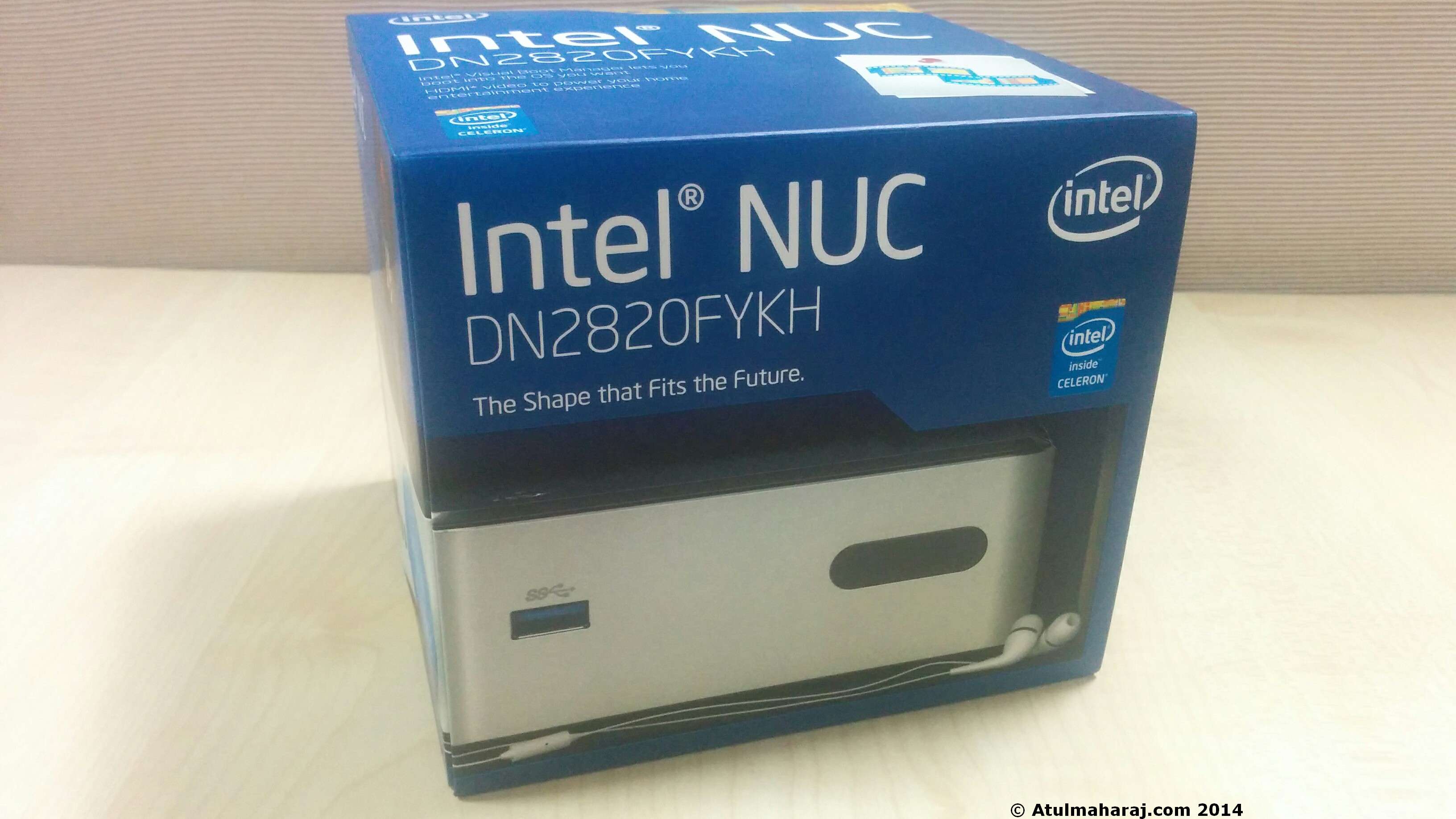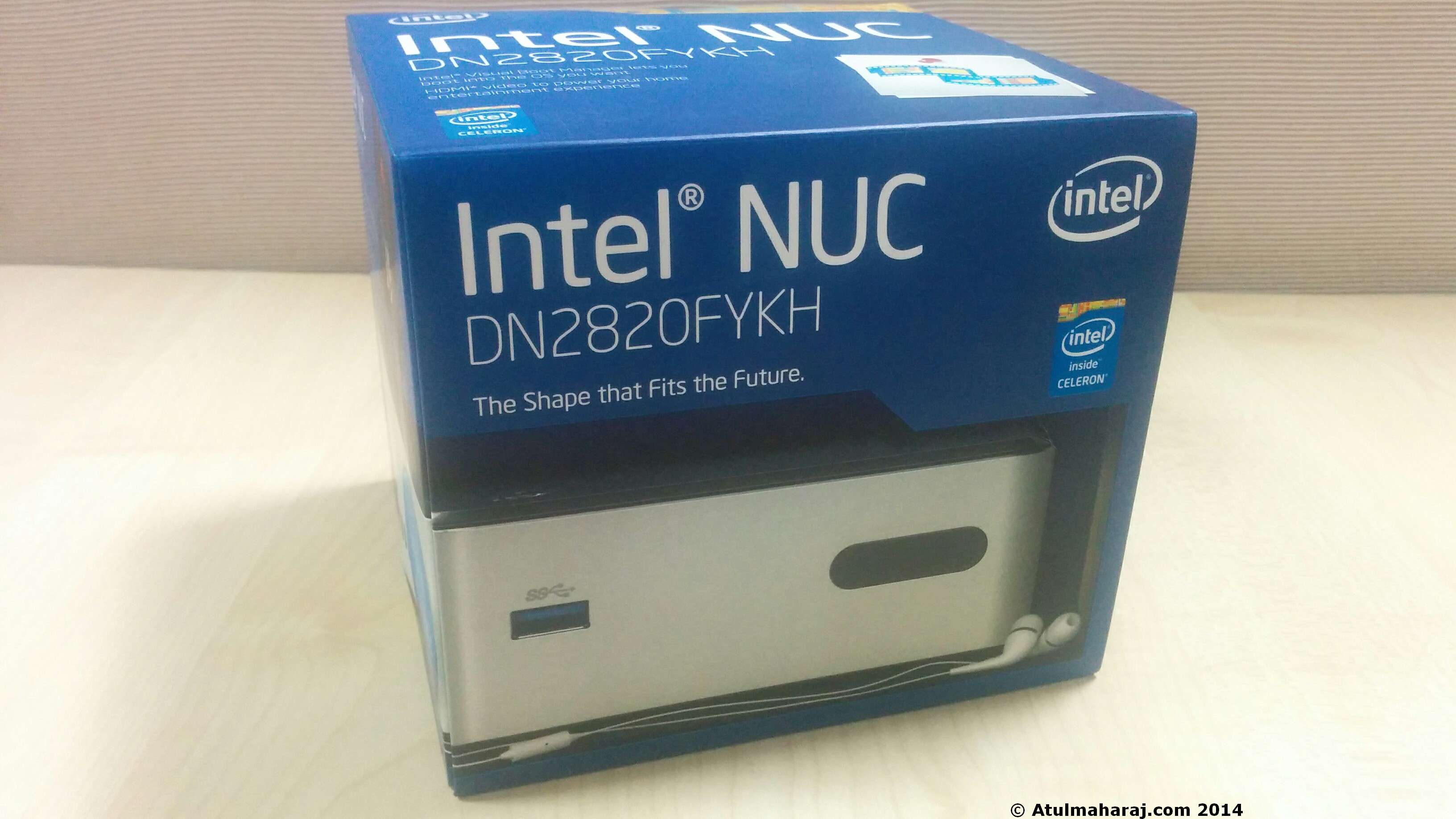 Intel NUC – Next Unit of Computing aka Mini PC is a small, pint sized powerhouse from intel. The device has been in the news for quite some time and has certainly made some noise in the tech arena. Starting with the Physical Aspects. The NUC is packed in a small box with the trademark Intel design which has just the device – you will have to source for video cables and stuff. This tiny little device fits easily in one hand – my hand 😛 and isn't too light nor too heavy – just perfect. The design is nice with white and black and looks elegant.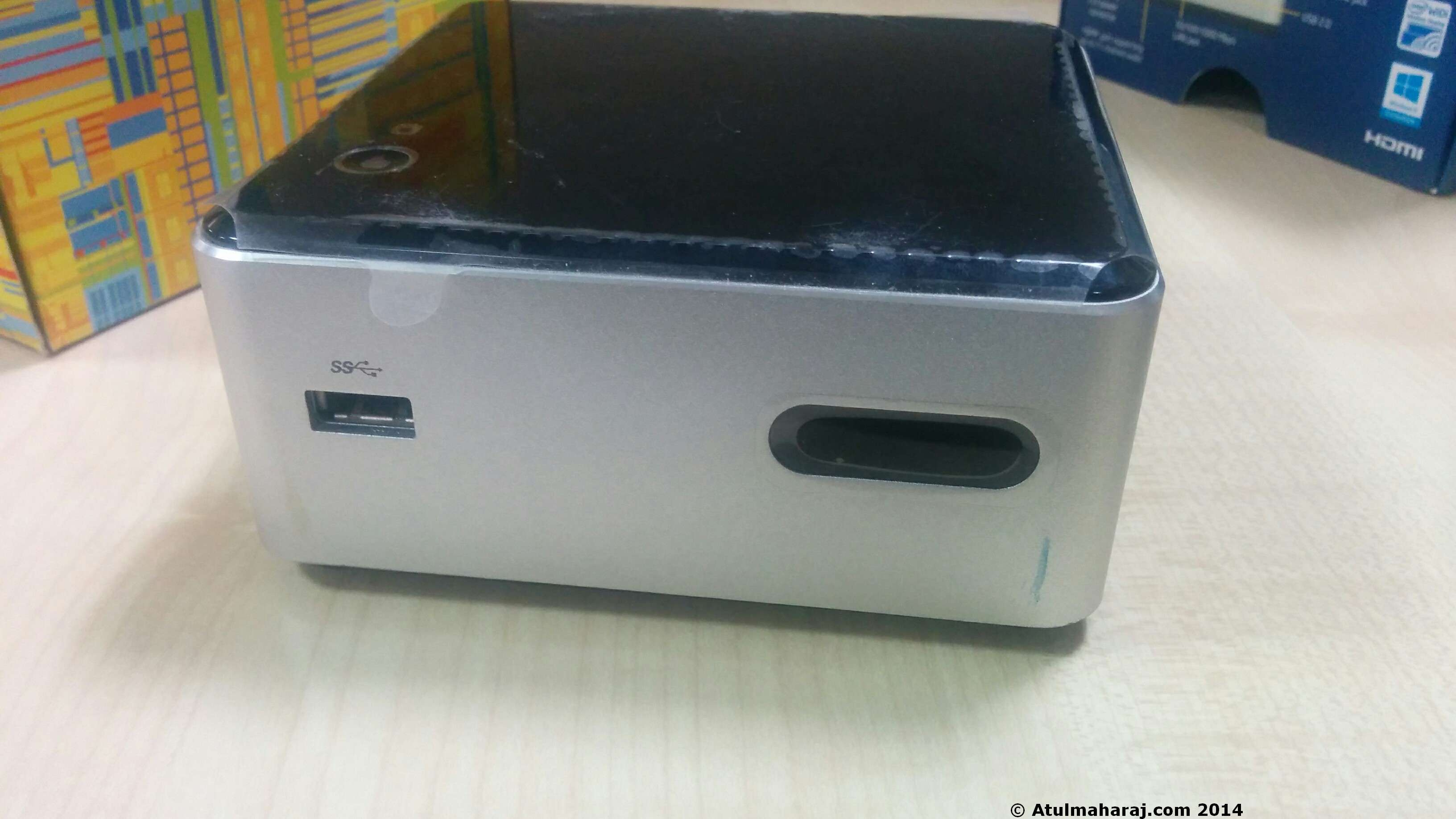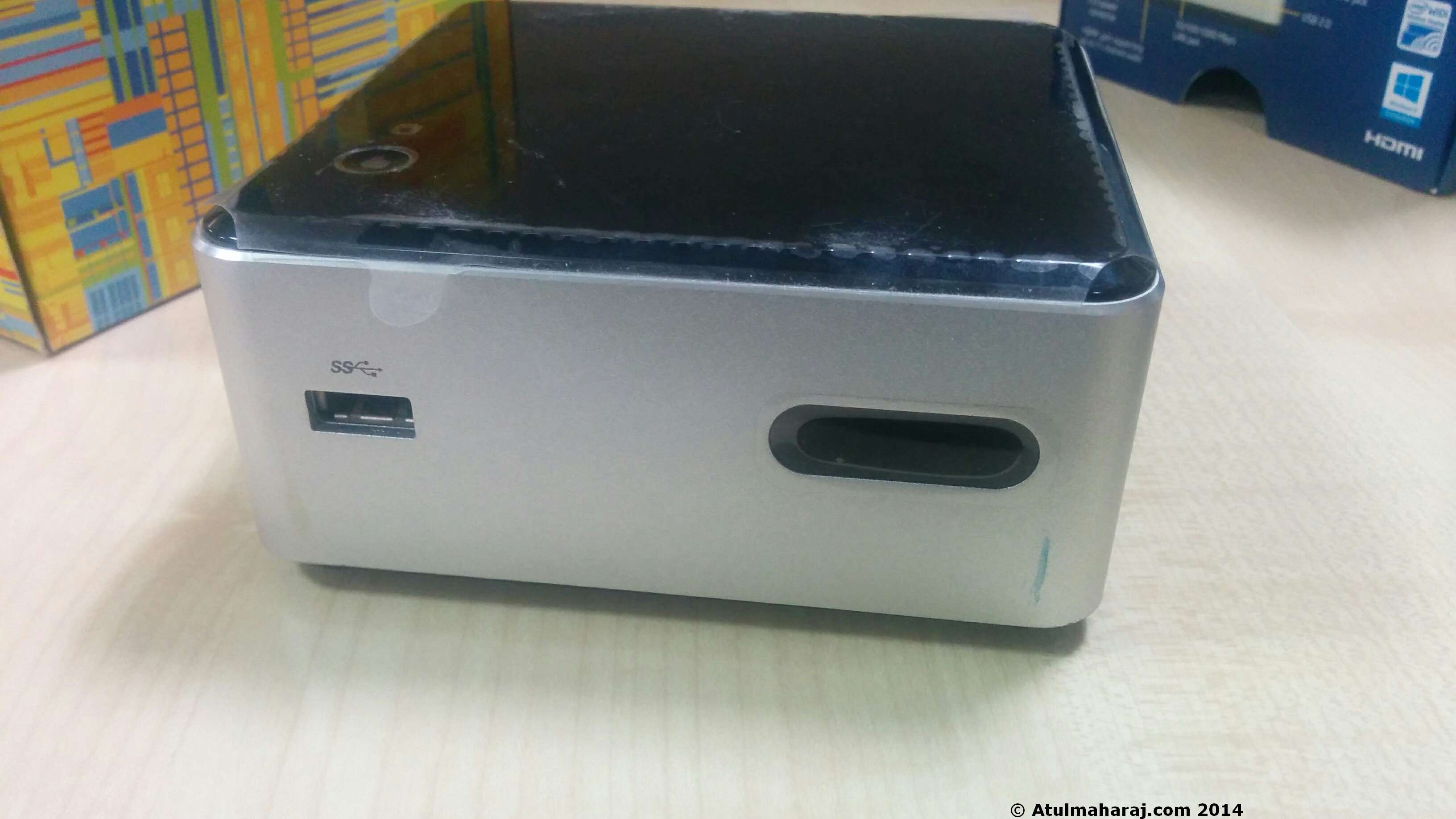 The NUC consists of a HDMI port for display, so if you are using an old monitor with doesn't have HDMI, you will have to get a HDMI to DVI convertor. Apart from this, the device also has the traditional RJ-45 aka LAN port so that you can hook it up to a LAN cable.Has 2 USB 2.0 headers at the back and a USB 3.0 header in the front. Apart from these it has the power socket, headphone/mic jack at the back and an infrared sensor in the front.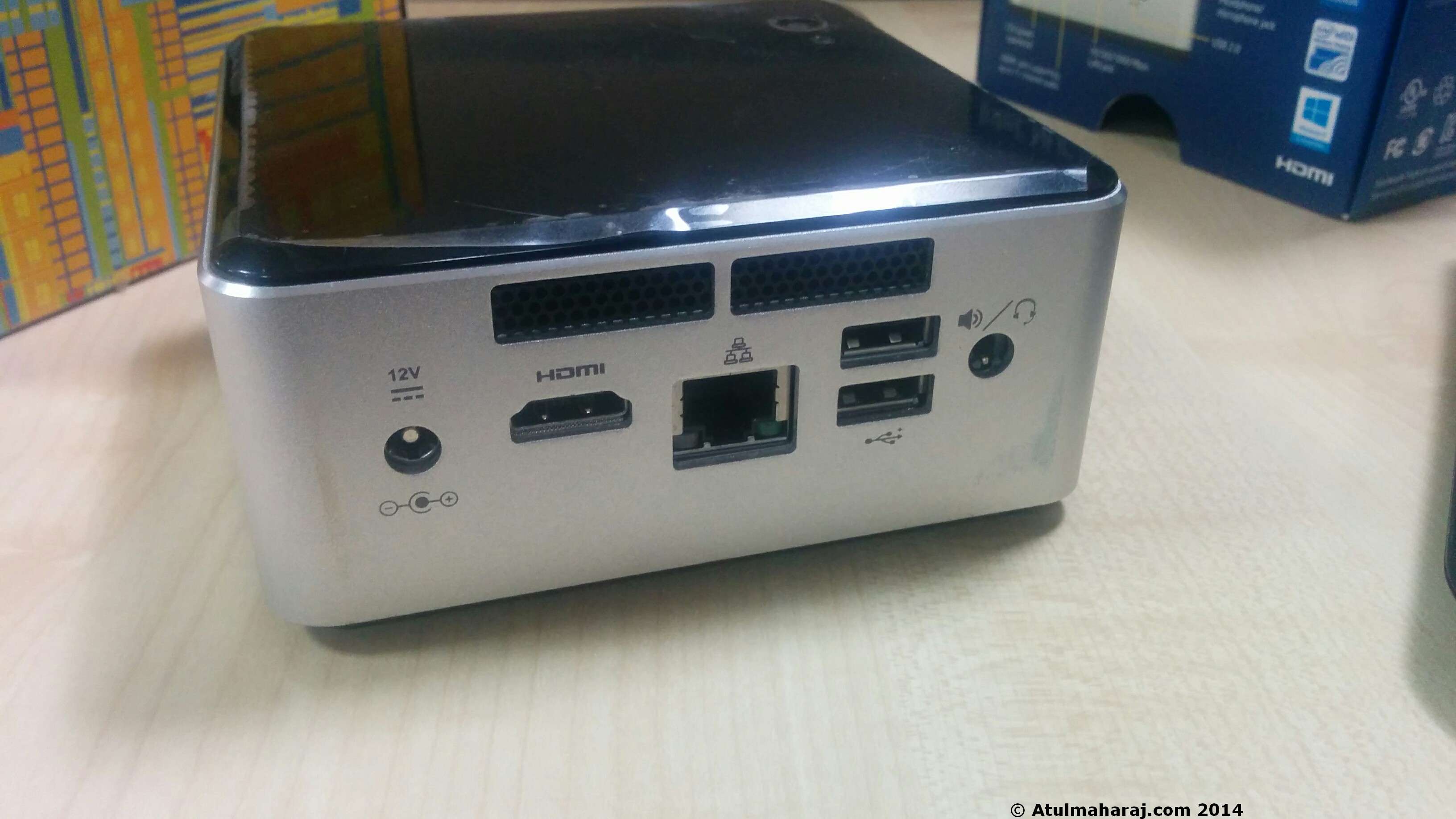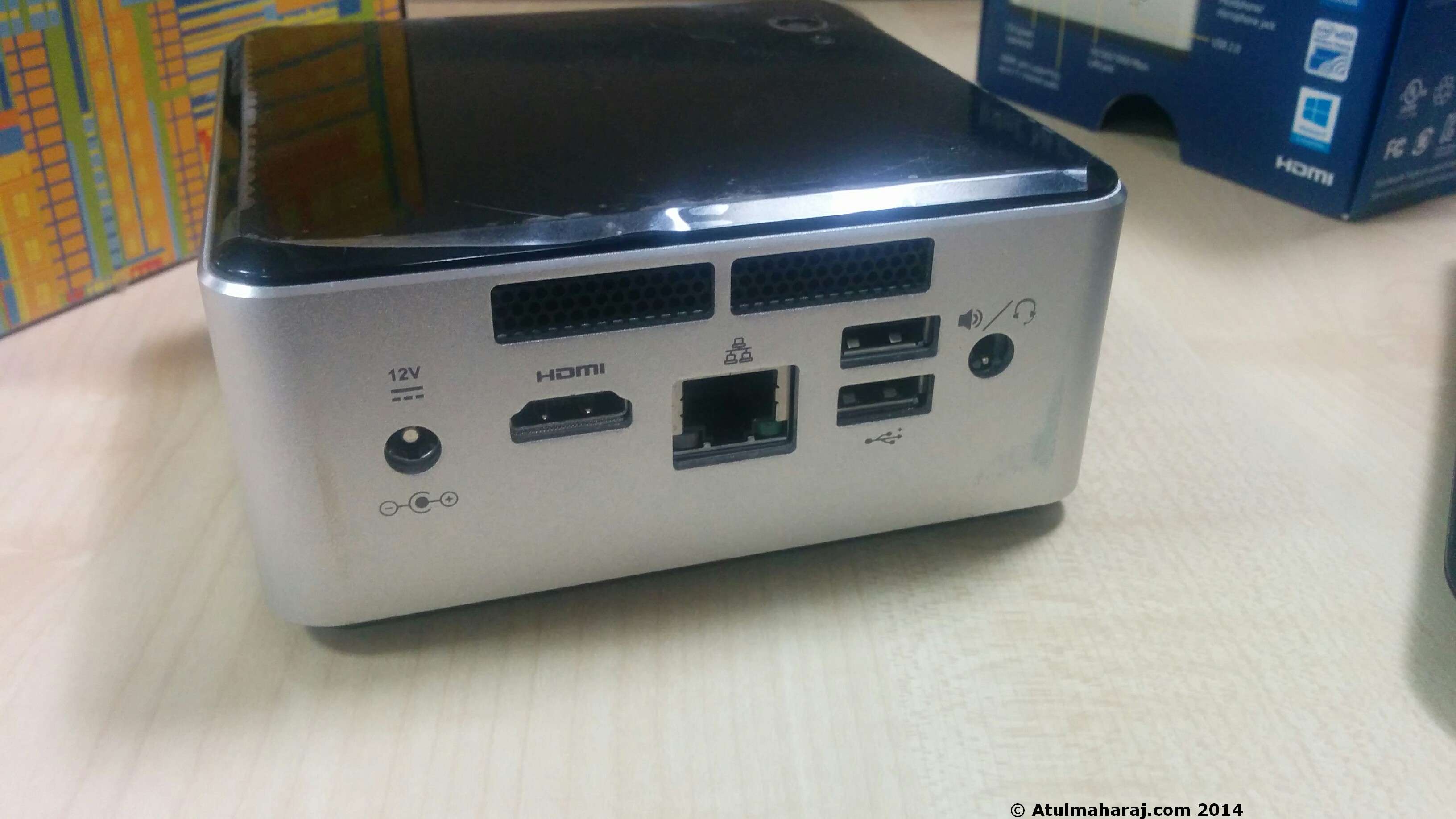 Moving on to the 'geeky' tech specs: Before I begin, I would like to clarify that the box shown in this image and the product shown in this image are different. Hence I'll talk about the specs of both.
The Intel NUC DN2820FYKH (the box) is powered by a Intel Celeron Dual Core Processor having clock speed upto 2.4 GHz. It houses one RAM slot for DDR3 SO-DIMM type RAM, support for 2.5″ SATA HDD/SSD, and one PCIe MINI Slot.Not to worry, the device has built in WiFi 802.11b/g/n and Bluetooth 4.0. Now the device I got was powered by an Intel i3 Processor, 4GB DDR3 RAM and a 60GB Intel SSD.
The NUC comes with the latest Intel Visual BIOS that helps you go modify your BIOS details in a flash. The UI is very intuitive and clean. For starters, we installed the Windows 7 Thin PC version on this device which was a breeze. After working on i3s and i5s, this will feel a ted slow, but then again you won't mind it for the form factor and the price tag it comes with.
The Intel NUC DN2820FYKH is available on various e-commerce site like eBay, Flipkat, Amazon etc. for anywhere around 9-10K INR. So for this price, this device is surely 'bang for the buck'. You can carry it any where you go as the form factor ensures that it fits anywhere in your luggage, further you can hook it up with you LCD TVs and playback a 1080p video with a breeze.
I hope this quick and small round up of this device has helped you ! Do let me know your feedback if you own this device or are planning to get this pint sized powerhouse !