Botanical gardens are now a part of every town and city. Be it the famous Lalbagh garden in Bengaluru or the Shalimar gardens in Jammu and Kashmir, every botanical garden has something different from the other. One such botanical garden I visited recently was the Padmapuram botanical garden in Araku. For those who are not aware of Araku, it's a hill station on the eastern ghats – Anantagiri hill ranges. This is a tribal area which is easily accessible by road and train for the port city of Visakhapatnam. Read places to visit around Visakhapatnam.
The fantastico Padmapuram garden isn't far away from the Araku railway station and is spread across a vast area. There is an entry fee to visit the garden. The garden however is not maintained as it looks more of a forest than a garden. But it has its advantages too, you'll find some beautiful plants and insects which you wouldn't find otherwise in a garden. The garden has a lot of eucalyptus trees and it feels great walk in the garden. One of the strangest insect I've ever seen was this spider which had a unique design on its bask, looked really scary though. So if you look at the details a round you will definitely find something special.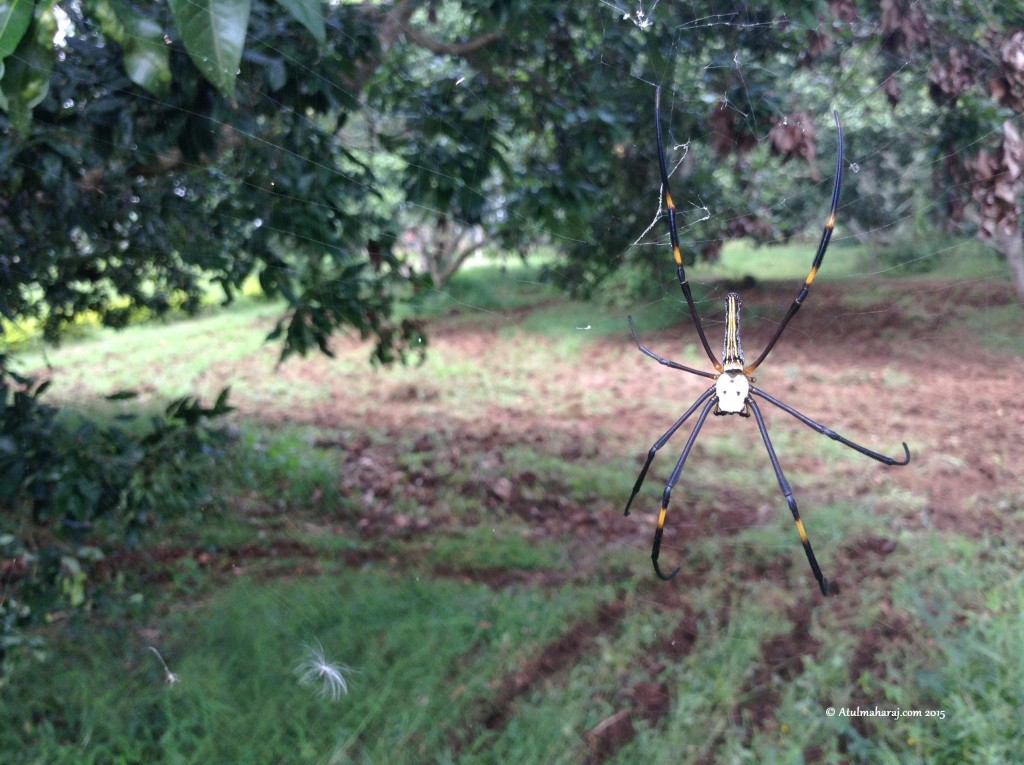 This was the first time when I saw a camphor tree, kapoor as it is called in Hindi. The leaves of tree itself had the camphor smell and was fantastic. One of the good things I saw in this forest as that every plant or tree had a name plate so you knew what plant it is. Since Padmapuram garden is more of a forest, there are a lot of terminate deposits and some of them of my height too.  Lots of flowers from rose, hibiscus to some wild varieties are present too. The garden is pretty old and you can realize by the tress and vegetation around .
Just like every other garden, this fantastico garden has been ruined by the love birds who want to show the world their love. Every tree you'll find a heart with some mahesh and Seema written in it. It's such a sad sight to see when you are visiting such a good place. But that is something not in our hands. The people writing should have the self-realization that this is wrong. It not only ruins the beauty of the place but also the image of the country as a lot of foreign tourists also visit India.
Nonetheless Araku is a great place to be during the winter and rainy season. If you are in Hyderabad or Visakhapatnam, then you must plan a 2-3 day trip to Araku. Araku has various other places to visit like the Borra Caves, Tribal museum to name a few. And I'm sure you'll enjoy the trip to the fullest !
This blog post is inspired by the blogging marathon hosted on IndiBlogger for the launch of the #Fantastico Zica from Tata Motors. You can apply for a test drive of the hatchback Zica today.