No one is an artist until unless there is a boring lecture going on when suddenly the Picasso within comes out and comes up with some fantastico doodles all over your book. From boxes to circles to cartoon character, this guy can draw anything. Many might not be aware of this hidden talent of theirs. It's just like how people turn poets and Galibs, when they are in love. But if you know you are good at it, then you must ensure to practice and enhance the artistic side of you. No you don't need those big drawing boards and various bottles of paints, a simple paper and pencil would do a world of good. Or you could try your hand at some of the fantastico drawing and sketching apps available for your smart phone and tablets. Use these apps and let the fantastico artist within you break free.
There are hundreds of drawing and sketching apps available online. Some have bare minimal features while other have the most advanced set of tools to help you come up with a mesmerizing sketch. Most apps have a paid feature or a pro version which unlocks the true potential of the app. With a vast variety of brushes available, you can do wonders. These fantastico apps not only have a good collection of brushes but it has millions of colors to choose from so that you get that perfect shade.  Apart from the colors these apps provide with lot of fantastico effects from lighting effects to contrast effects and auto fix feature. Making a drawing on your phone was never so easy. Whenever I'm bored, I just take my iPad and start drawing something and in no time I'm engrossed in it. It feels so good sketching on an iPad. How's the below sketch ?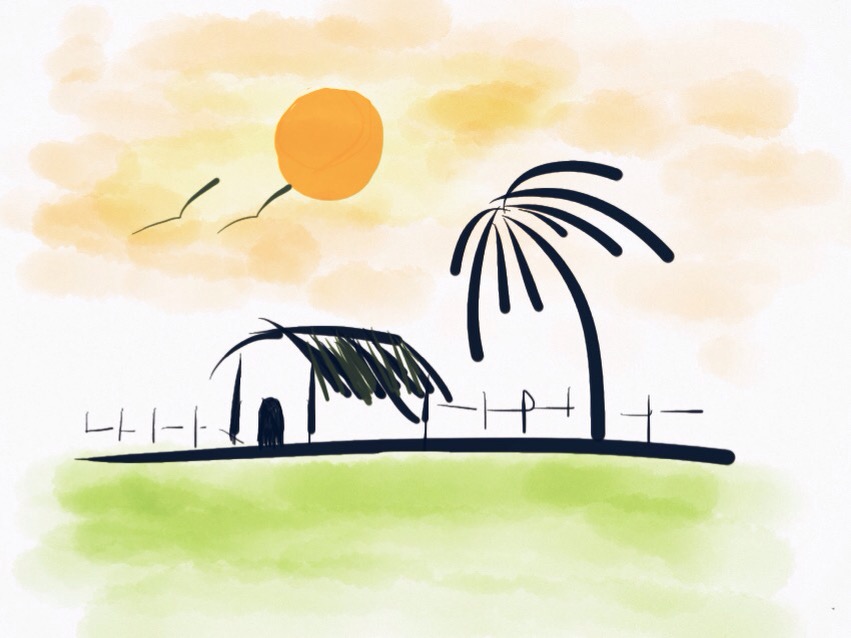 Sketching or painting will help you become more creative. And if you are using one of the fantastico drawing apps, you will learn the skill quickly. Some might think that drawing on a tablet isn't easy, because it's drawing with fingers. Well if that's an issue you can get a stylus that works with your phone / tablet and start drawing. Make use of these apps and let the fantastico artist within you enhance his skills. These apps are no less than you drawing in paper and give the closest possible experience of drawing on paper. Within no time you can make a masterpiece, thanks to those amazing tools that your application has.
So if you are interested in drawing / painting then you should have one of these drawing and sketching applications of your phone/tablet.  It's one of the fantastico ways you can improve your sprawling skills and become a good artist. Well this is certainly not going to replace the traditional way you draw it will surely help you if art is a hobby for you. Go ahead grab some drawing app and start sketching and show the world the fantastico Artist you are.
This blog post is inspired by the blogging marathon hosted on IndiBlogger for the launch of the #Fantastico Zica from Tata Motors. You can apply for a test drive of the hatchback Zica today.