Once upon a time, I remember Sunday used to be the vegetable shopping day. Used to get ready and go vegetable shopping with my parents standing on out Bajaj scooter enjoying the ride. I loved going to the market, not because I knew how to buy vegetables, but just the fact that I was going outside, a ride on the scooter used to excite me. But the times have changed ever since. I wonder how many kids actually go shopping. With vegetables available online, one doesn't need to get up from their couch as well. Simply sitting on the couch, you can do your grocery shopping in a much better and efficient way than you would do earlier. So have become lazy because of the impact of Internet and Mobile apps ?
Paying electricity bill used to be a tough task. Taking the exact cash since the cashier never had the change. Then waiting in the queue for hours before it was your turn. And then taking care of the receipt that you got until the next bill was generated. But today you don't have to do any of these. You get a notification that your bill is generated. You simply log on to their website / mobile app and make the payment. Immediately you receive the receipt in your mailbox which is much safer than a physical receipt ! The internet has had a huge impact on us, none of us wants to leave our place to get something done and that's one of the reason we are getting lazy. [Read about E-Commerce Website and their impact]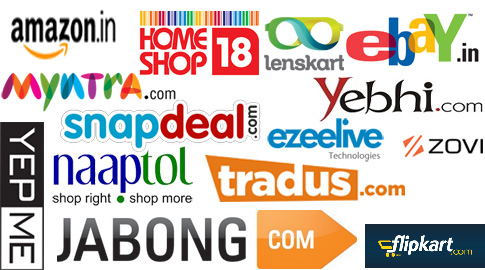 Thanks to apps like Uber and Ola that we now have taxis and autos at our door step, another reason that we have become lazy. These apps have had such an impact that we don't even walk till that cross-road to find an auto. You simply get that swanky smart phone from your pocket and at the touch of a button you have an auto/cab at your door step. Further the service is hassle free due to the fair billing pattern so you don't have to quarrel with the driver for the fare. Who would want to walk all the way to get a taxi ?
Internet has definitely made things very simple for us, from buying things online to paying utility bills and doing a lot more. These websites and apps know exactly what we want and provide us exactly that so that we don't waste our time in finding it. In the process it has had a negative impact that we are getting lazy. First sit long hours at the work station in office and then instead of going grocery shopping, you decided to shop on the smart phone app ! Do you also think that we have become lazy after the internet and the mobile apps ? Do Share your views.
This blog post is inspired by the blogging marathon hosted on IndiBlogger for the launch of the #Fantastico Zica from Tata Motors. You can apply for a test drive of the hatchback Zica today.