When was the last time you used cash? This was a question I came across on Twitter recently. When I thought about it, it's actually been quite some time since I actually paid in cash. Ever since UPI came in, most (all) of my payments are done using that. I don't even remember when I went to an ATM to get cash. At times, there are issues as people don't accept digital payments, especially Hyderabad airport cabs and buses. In such scenarios, I cancel the ride or go to another place that accepts digital payments. The market is flooded with payment apps but I use only one, and that's Samsung Pay.
It's been exactly a year since I've used Samsung Pay. In this blog post, I share the 3 things that I love and hate about Samsung Pay in India. Do read my previous blog post on 8 Things I love about my Samsung Galaxy S20 FE 5G.
What is Samsung Pay?
Like Apple Pay, Samsung Pay is a payments app. It's available on all Samsung phones. Like every other payments app, this also allows you to send and receive payments. It has features like scan to pay, generate your QR code, request money and other standard features. Samsung Pay has tied up with Axis Bank to provide the services. Further, users of Samsung Pay in India have a unique Virtual Payment Address (VPA) that ends with pingpay. (Just like GPay has okicic, okhdfc etc.)
I've been using the app for a year and I think it made sense to write my review of Samsung Pay. Below are the 3 Things that I love and hate about Samsung Pay in India.
3 Things I Like About Samsung Pay
Easy to use
This has to be hands-down the best feature of the app. Unlike other apps, where you need to tap an icon to launch the app, Samsung Pay is baked tightly into the OneUI operating system. Once I set up the accounts, all I need to do is swipe up the screen and the app is right there. You can either pay using a mobile number or simply launch the scanner to scan a QR code to pay. Even when the phone is locked, simply swipe up to open the app. It's advised to use biometric or PIn based authentication for the same. Once you get used to this, you simply won't like any other app.
Tap & Pay
Most of the debit and credit cards today come with Tap & Pay feature. It works with NFC and simply tapping on a POS terminal, you can complete the transaction. But with Tap & Pay on Samsung Pay, you simply add your cards and tap your phone at any of these POS. You don't need to carry your cards with you as long as Tap & Pay is available. Tap the phone at the terminal to make the payment. It makes it so much easier to make payments as most places in India have Tap & Pay enabled.
Reward Points
I'm sure many of you are aware of scratch cards and reward points on apps like PhonePe, Gpay. When these apps were launched, they lured people to install the app and make transactions in return for a scratch card or monetary reward. However, most apps don't have such offers at the moment. That's not the case with Samsung Pay. There are reward points that you earn every time you use the app to make transactions.
There are different levels, Silver, Gold and Platinum. At each level, you get certain points for every transaction you make – 15 points for silver, 18 for gold and 20 for platinum. You need to make at least 4 transactions to qualify for Gold and 8 transactions to qualify for Platinum tier. The points get accumulated which can be exchanged for Samsung store coupons of other e-vouchers from food & shopping chains.
These were the few things that I absolutely love about Samsung Pay. Further, the fact that this one app does everything, I don't need to install any other payment app. Most people still feel that you need GPay to pay another person with GPay. Well, that's not the case, I'll plan to write about it soon.
Moving on, like every coin has two sides, Samsung Pay comes with its own cons. Below are the 3 things I dislike about Samsung Pay.
3 Things I Dislike about Samsung Pay
Doesn't support all cards in India
If you have a fancy, niche debit/credit card with you, chances are that it won't work with Samsung Pay in India. As long as it is a Visa or Mastercard from a reputed bank, you'll be able to use it. However, when it comes to cards like Diners Club, the app doesn't support it yet. Even the fancy American Express and the desi RuPay aren't supported yet on the app. This might be a deal breaker for a lot of people – including me. I'm unable to use my Diners Club on the app. But I'm glad it has UPI.
Random Issues with UPI
Though I said the app is fairly easy to use, there are random hiccups when it comes to making payments. The scan to pay feature always works, however when someone gives their UPI id or mobile number, the app fails – randomly. There have been instances when the app just refused to identify the mobile number and didn't allow me to pay. I had to then move to my bank's app which worked flawlessly. 1 in 10 transactions (that too only with mobile number) you may face this issue. I'm sure they can improve this with software updates.
Redeeming Reward Points
Earning rewards points is an excellent feature on the Samsung Pay app. However, there aren't many choices when it comes to redeeming points. Apart from the Samsung Shop, you can redeem points at Dominos, PVR, KFC, MakeMyTrip a handful of other places. You cannot redeem points for Amazon or Flipkart coupons as yet. Also, the conversion rate isn't that great – for example, you can get a Rs 250 Dominos coupon by spending 1250 points. Further, you can earn reward points for only 12 transactions a month. So at max, you can earn 240 points a month.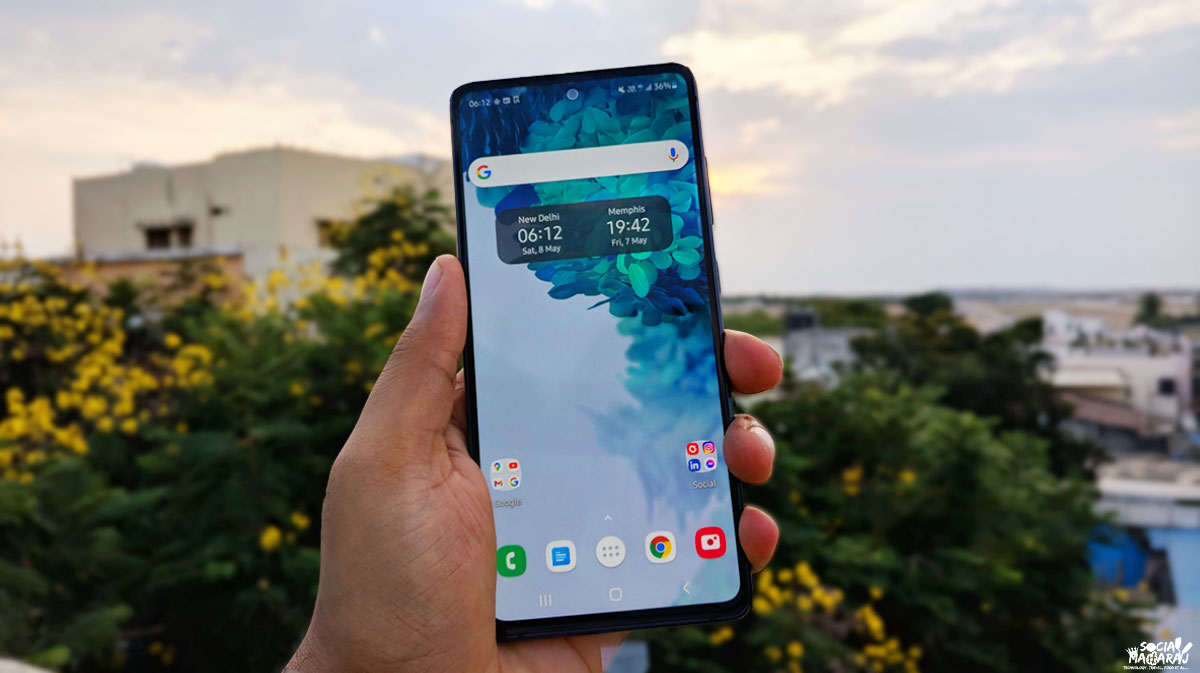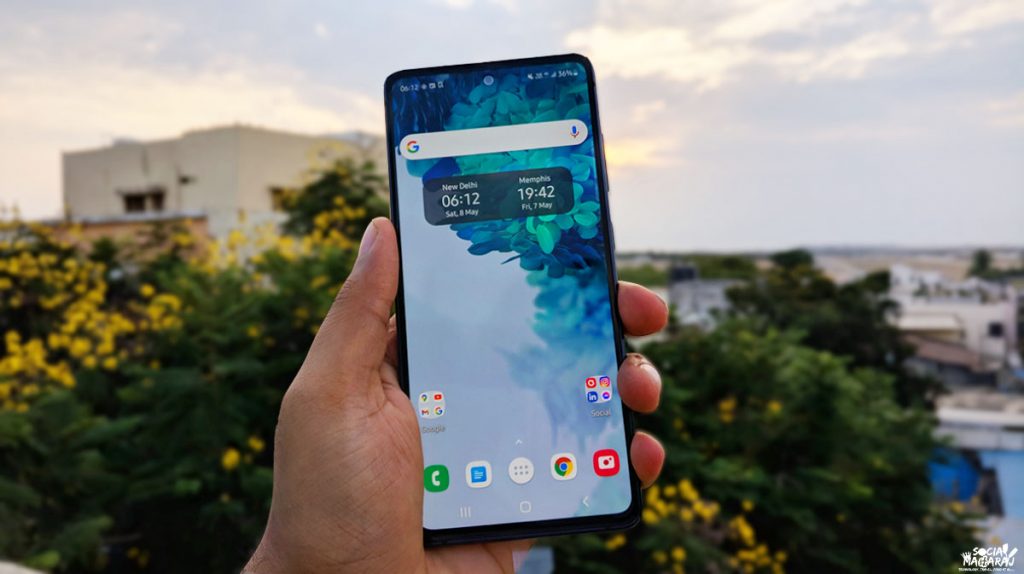 What app do you use?
I'm sure most of you would be using some or the other app for making payments. Some of you might even have multiple apps installed for the same (you ideally need only one app) Which is the app that you love the most when it comes to making digital payments in India. As I said, I don't use another app apart from Samsung Pay and my bank's app. But I'd love to know what app you use and why?
Let me know the answers in the comments below, tweet me at @Atulmaharaj, DM on Instagram or Get In Touch.