Bollywood produces loads of movies every year. (more than any other country, I guess.) The songs, stories, characters portrayed are famous all over. Bollywood flicks have made many people famous by the character they once played. (Many times the person is called by their character's name rather their own !!)  
Last night I was watching Sholay (one of the BEST films of all times) and that reminded me of the Baddies or Bad men Bollywood movies have produced. Here is a list of my favorite or most loved Villains  of all times. A list of all the Bad men of Bollywood !
Amjad Khan a.k.a Gabbar Singh
Well as the famous line by Amitabh Bachchan, "Hum jahan khade hote hain, line wahin se shuru hoti hai" (Wherever I stand, the queue starts from there.), any list of Villains is incomplete without Gabbar Singh.
His characteristic walking style, dialogues have made him famous. His most famous dialogue "Kitney Aadmi they ??" (How many men were there ?) is know to everyone, be it a 5 year old kid or a 85 year old uncle ! He is undoubtedly the undisputed Baddy of all times.
Ambrish Puri a.k.a Mogambo

"Mogambo khush hua !" (Mogambo is happy) is the line that made Ambrish Puri famous. I admire his acting skills. He has done many roles other than villain but he is famous for his baddy skills !
Well he is another baddy who can't be missed from any list. His famous dialogue "Main wo bala hu jo sheshay se pathar ko todtee hai" which closely translates to "I am that trouble which crushes stones with glass". His characteristic laugh and dialogue is what I admire.
Gulshan Grover a.k.a Bad Man

Bad Man has done many bad roles for a brief time in Hindi cinema. His famous dialouge "Dil garden garden hogaya " that translates into "I am very delighted." is loved by everyone. He has been portrayed as baddy in many films.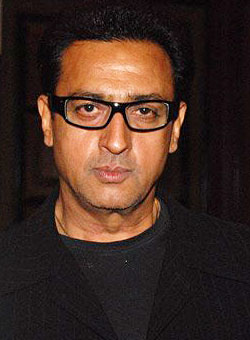 Prakash Raj a.k.a. Jaykant Shikre

He has become the new baddy in the recent times. From south-indian cinema to Bollywood has been a remarkable one. He started with Wanted, then Singham, Bodyguard and upcoming Mumbai Mirror. I was moved by his skills in Singham. He has surely portrayed the new Bollywood Baddy. 
Pran Sahab has to be the most admirable villain in Bollywood. His trademark style with a cigar in his hand and his famous dialog "Barkhurdaar". One of his famous movie is Zanjeer with some classic dialogs my favorite being "Baarah junglee kutte milkar sher ko maar daalte hai"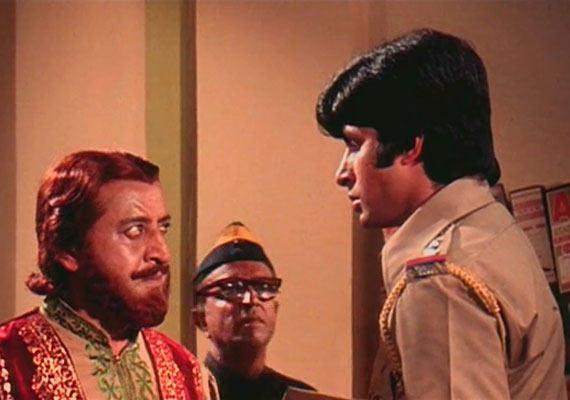 So, these were the Bad Men whom I admire. Be it Gabbar Singh or Jaykant Shikre, these men have surely become the Bad face of Bollywood. The list can go on and on with people like Ajit, McMohan, Ashutosh Rana and many other baddies. That brings us to the end of Bad men of Bollywood list, hope you liked it 🙂
"Fais sortir le vilain en vous !" (Bring out the Villain in you !) 😉
Whose your favorite of the lot ? Let us know by commenting below 🙂