Remember those days, when we had a Film-camera where you had to eagerly wait for few weeks before getting the photos ? And to store those, we had those huge albums, I have few even today. But thanks to technology, we carry cameras in our pockets now. And storing photos isn't a problem at all. We can go back in time just by swiping through our photo gallery. Moreover, sharing of photos have becoming easier – courtesy social media sites. So whether it's a birthday, wedding or just-another-selfie, everything goes online today. And things have gone a step further with the introduction on Live Videos / Broadcast.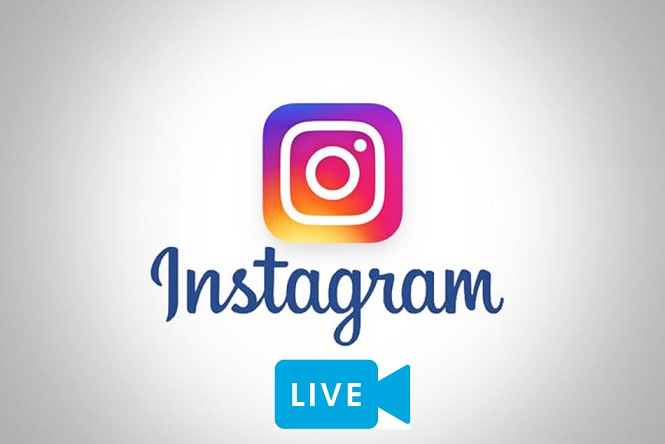 Live videos was a feature that was available only with celebrities. Facebook had introduced it earlier exclusively for celebs and was certainly a big hit. Seeing the huge success of Live Videos, many companies decided to pitch in with their flavor of Live Broadcast service. The latest entrant to the list of Live Video is the famous photo sharing app – Instagram. Yes, Instagram will now allow you to go live.
Instagram will take you live
Instagram is definitely not the first one to do so. We already have the following apps allowing users to go live: YouTube, Facebook, Twitter – Periscope and now Instagram. All these apps allow a user to go live just with a tap. From getting likes and comments to streaming it world-wide is what these apps have to offer. It allows you to go live at your will, so whether you are at a beach in Goa or at the world's highest motor-able road, you can show the world what you are upto !
How it works
When someone you follow starts a live story, you'll see "Live" under their profile photo. While viewing the broadcast, you can comment and like as much as you want. You can also check out new live stories on Explore. Tap "Top Live" to see exciting live stories happening at that moment and swipe right and left to easily skip around.
Instagram has become the shutterbug's best friend I would say. Even the celebs, sport stars are very active there. Thanks to those filters that allow you to give the perfect look to your photos. So whether you are a photographer or not, the filters will take care of it. As of the live video feature on Instagram, its said that the app won't allow the broadcasters to save the video for later watch. Well, that might be a cause of concern for many.
So with Instagram joining the Live Video bandwagon, I'm sure many broadcasters will be confused which service to use ? I've used Facebook Live and Periscope and preferred Facebook – thanks to its ease and the live likes, comments feature on it. Surely looking forward to this Instagram live video feature and will try once it is rolled out. So what do you think ? Will Instagram's Live Video feature disrupt the current landscape of live video apps ?