There has been a lot happening in our country for the past few days, or months I should say. From surgical strikes on Pakistan to the current Note demonetization fiasco, there have been blows exchanged between all the parties. Newspapers, TVs, Internet have a lot of news circulating – some facts and some rumors. And the one way by which I feel you can learn about the latest happenings is watching parliament proceedings of Lok Sabha or the Rajya Sabha.
And you have been living under a rock if you aren't aware that the proceedings of both these houses are broadcast live on TVs and even live webcast is being provided. But how many of you actually take some time off and see the proceedings ? I agree, that most of us don't have the required time on hand to watch these. But, taking an hour off to watch the parliament proceedings will do a world of good. So here's a post that will talk about Why you should watch Rajya Sabha or Lok Sabha proceedings.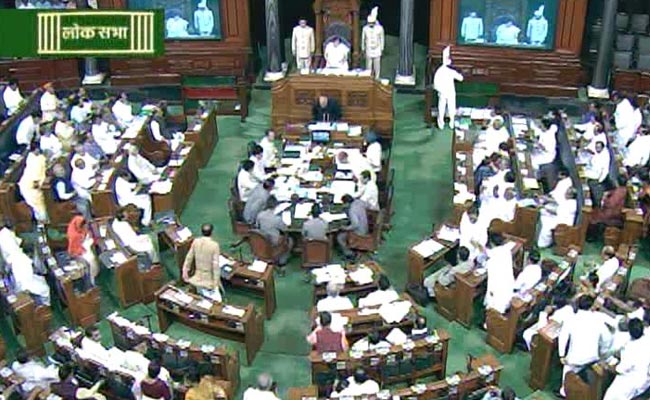 Know the Facts
With the Internet accessible to most, it gets very tough at times to differentiate between facts and rumors. When you witness such government proceedings, you will come to know a lot about the country's vital statistics. Let me ask, how many of you are aware that cash transactions accounts 86% of all the transactions taking place. And with the prime minister urging the nation to go cashless, did you know that there are only about 14 lakh swipe machines for 120 Crore people ? Informative right ? That's why I suggest you to watch Rajya Sabha or Lok Sabha proceedings. You'll get to learn a lot about the country and how it functions.
Understanding the rules and laws
While the lawmakers are busy debating on issues of national interest, they usually talk laws and acts – a language that we aam admi are unenlightened about. These parliament proceedings are very informative and will help you understand the various policies and why they are in place. A simple difference between direct and indirect taxes can be understood here. From the GST bill to ordinances, it is surely a wonderful way to understand the laws of the land in detail.
Different perspective.
I know, most of you would have enjoyed debates in colleges. But not many of them were worth the time, as they were often about issues not concerning our society. But these parliament proceedings, portray you issues from unthinkable angles. Imagine it like a shooting setup with multiple cameras providing unique views ! The debates can be so intense and thought-provoking, that sometimes it might change your thought process. You might have a different point of view, but often it lacks information (unreliable source of information is the main reason I feel) But witnessing such proceedings, will open up a lot of perspectives and food for thought.
I've been watching the proceedings for few years now due to my keen interest in civics and politics. It's a great way to learn and understand the functioning of the nation. The standard of debates are often very high and you simply cannot compare it with the ones taking pace at prime time across news channels. On the lighter side though, there are a lot of jokes cracked, poems recited and shayaris 'arzofied' during the discussions. So, whenever you have time, do try to watch the proceedings as it's informative and will not only help you become aware of the situation, but it will allow you to make valid points during a discussions.
I was writing this post, while watching the Rajya Sabha proceedings yesterday around the demonetization fiasco. Liked this post ? Share it and speard the word. Thanks !