Today when you see Sebastian Vettel (Pole position), Nico Rosberg (Second position) and Lewis Hamilton (Third position) burn rubber at the Buddh International Circuit at Greater Noida and fight it out to win the Indian Grand Prix, you should be aware that this might be the last time you are seeing zooming Formula 1 cars in India.
Bernie Ecclestone the Formula 1 Supremo had declared earlier this year that the Indian Grand Prix may not happen in 2014 stating that "It's very Political"  A sad news for all the speedsters This announcement comes in due to the stringent Tax, Immigration, Cargo laws etc etc. Formula 1 in Britain, India and Japan are the only ones that are not fully funded by the government of the respective countries. But Britain and Japan have eased the laws to a great extent so that the sport can flourish !
To begin with the Indian Government has imposed a strange tax (rather a new money extortion technique) wherein all the teams must pay 1/19th part of their revenues. This strange tax is only imposed in India. Also the organizers Jaypee Group has to pay a 10 Crore tax towards National Sports Development Fund
(yet another money extortion scheme) In continuation the Tax Authorities say 'If you make x amount of revenue from 19 races in a Formula One season, with one of those in India, then logically one-nineteenth of the income should be taxed in India'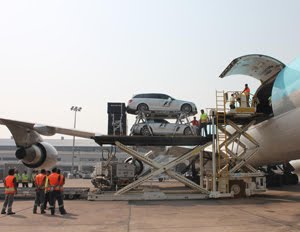 Apart from all the tax issues, getting in the cargo is a daunting task for the F1 authorities. Almost 700 tonnes of Cargo is brought in from Korea which includes all the equipment, fuel, computers and most importantly the cars ! In India when a person flies in from a foreign trip, he/she must declare all things they have. But that case is different, because a person might come in only once. Formula 1 takes place every year and hence the Cargo comes in and goes out. The F1 committee have to file various papers, declare stuff again and again every year ! Well, I guess the government must make these laws flexible. Vicky Chandhok, President of the Indian Motor Sport, said there are a lot of issues pertaining to obtain the visas. The F1 people have to run from pillar to post to get clearances from the Ministry of External Affairs, Ministry of Home Affairs and what not.
I would like to grab the attention of the government officials and urge them to amend the laws or make them flexible for the Formula 1 Grand Prix. Because, If the Formula 1 goes into exile from India, beware it shall take a fortune to get it back in India, So Why let is go ??