After waiting for almost a month, Google finally launched the Nexus 5 in India earlier today through its online Play Store at the price of Rs. 28,999. But as expected, the page soon said 'We are out of inventory. Please check back soon.' for the 16 GB model while the 32 GB model still available.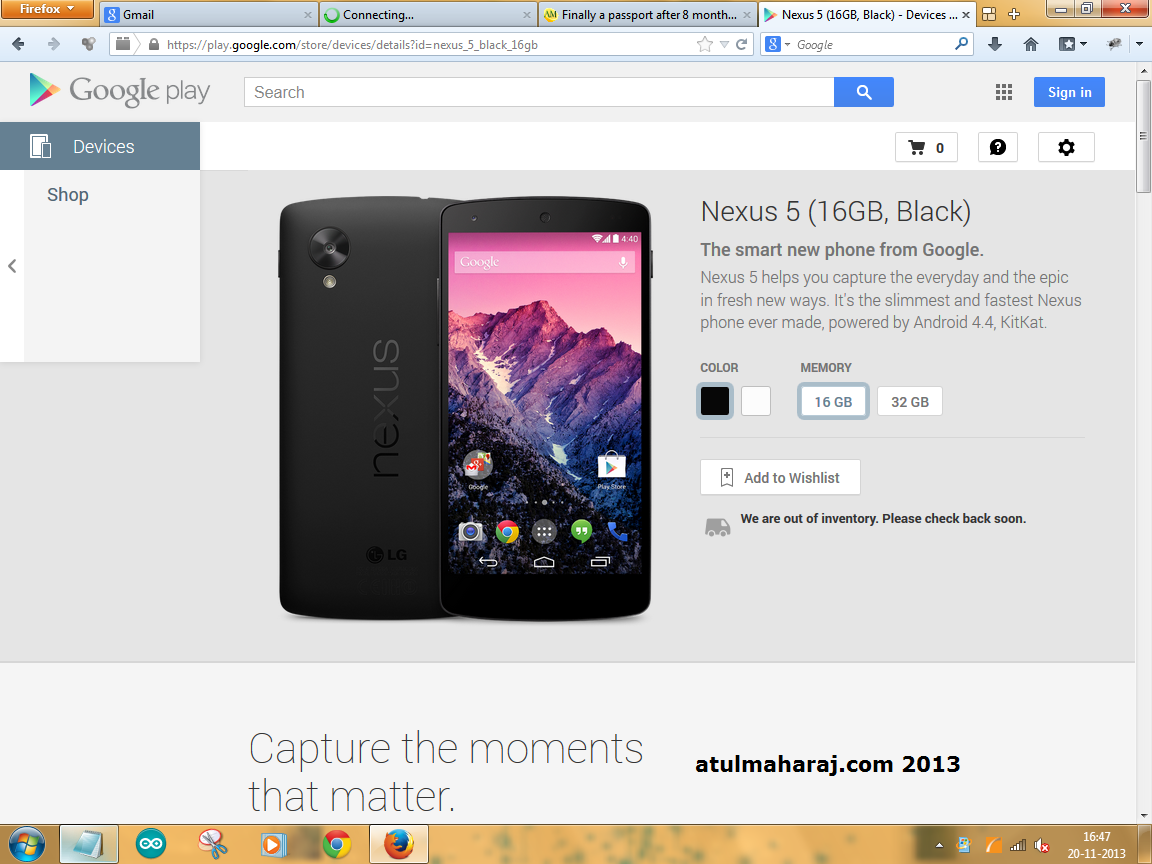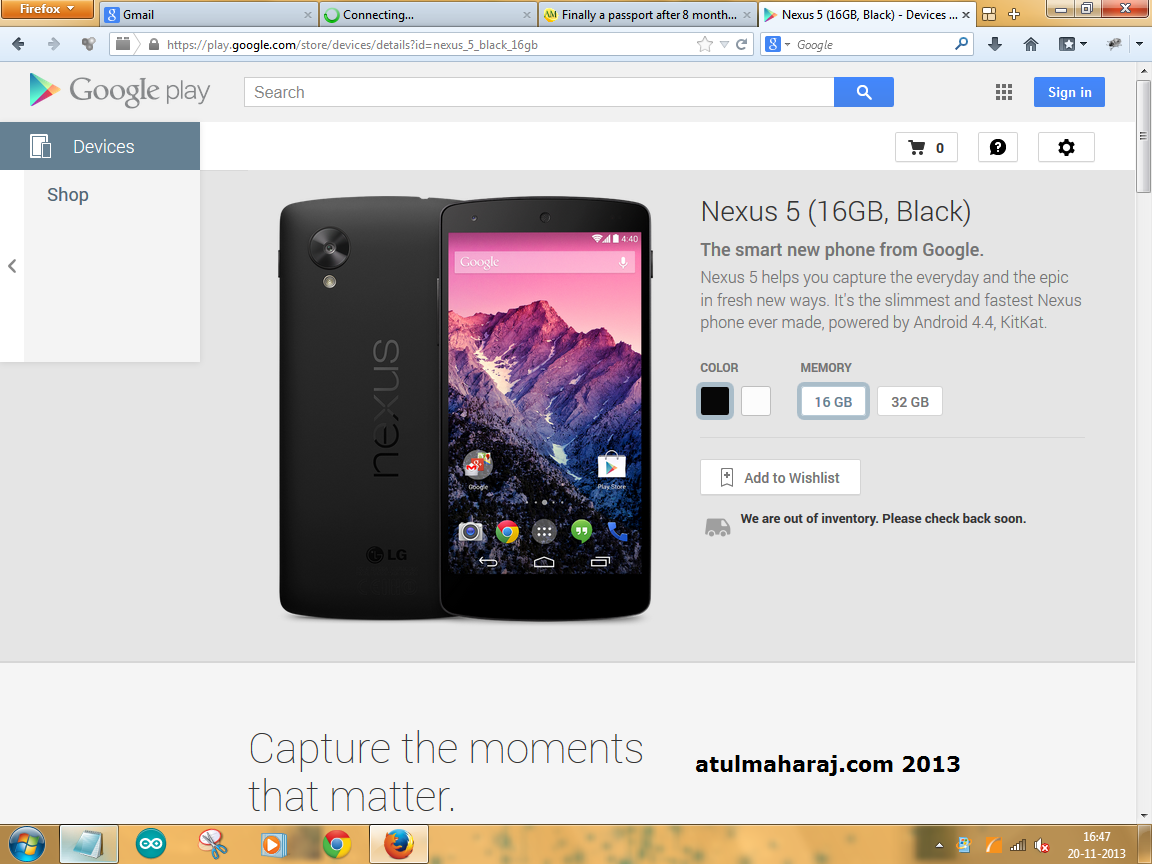 This was expected as the phone had gathered a lot of eyeballs not only in the global market but in the Indian market too. With a price tag under the sub 30k category, it seems to be a best buy for the features it offers.
Meanwhile there were news that LG has started shipping the Nexus 5 to the retailers and that the phone would be available by November end. But it would be priced at 1K more that what the online price states i.e. Rs 29,999. While the likes of the E-Commerce players in the Indian marker, Flipkart had quoted a price of Rs 33,000 all for the 16 GB model.
Maybe we'll have to wait a bit extra to get the device !