It's the end of 2013 and what a year it has been. I've been traveling  a lot lately and I'm enjoying a lot ! First it was Amritsar and then Food Festival and this time it was Shimla ! Well, decided to spend the last few days of the year in the Queen of Hills Shimla.
Shimla is situated in Himachal Pradesh and is at a drivable distance from Chandigarh, New Delhi. If you are not interested in driving, you could try-your-luck to get the tickets for the Toy Train that runs from Kalka to Shimla. You're very lucky if you get the tickets, a lifetime journey it is !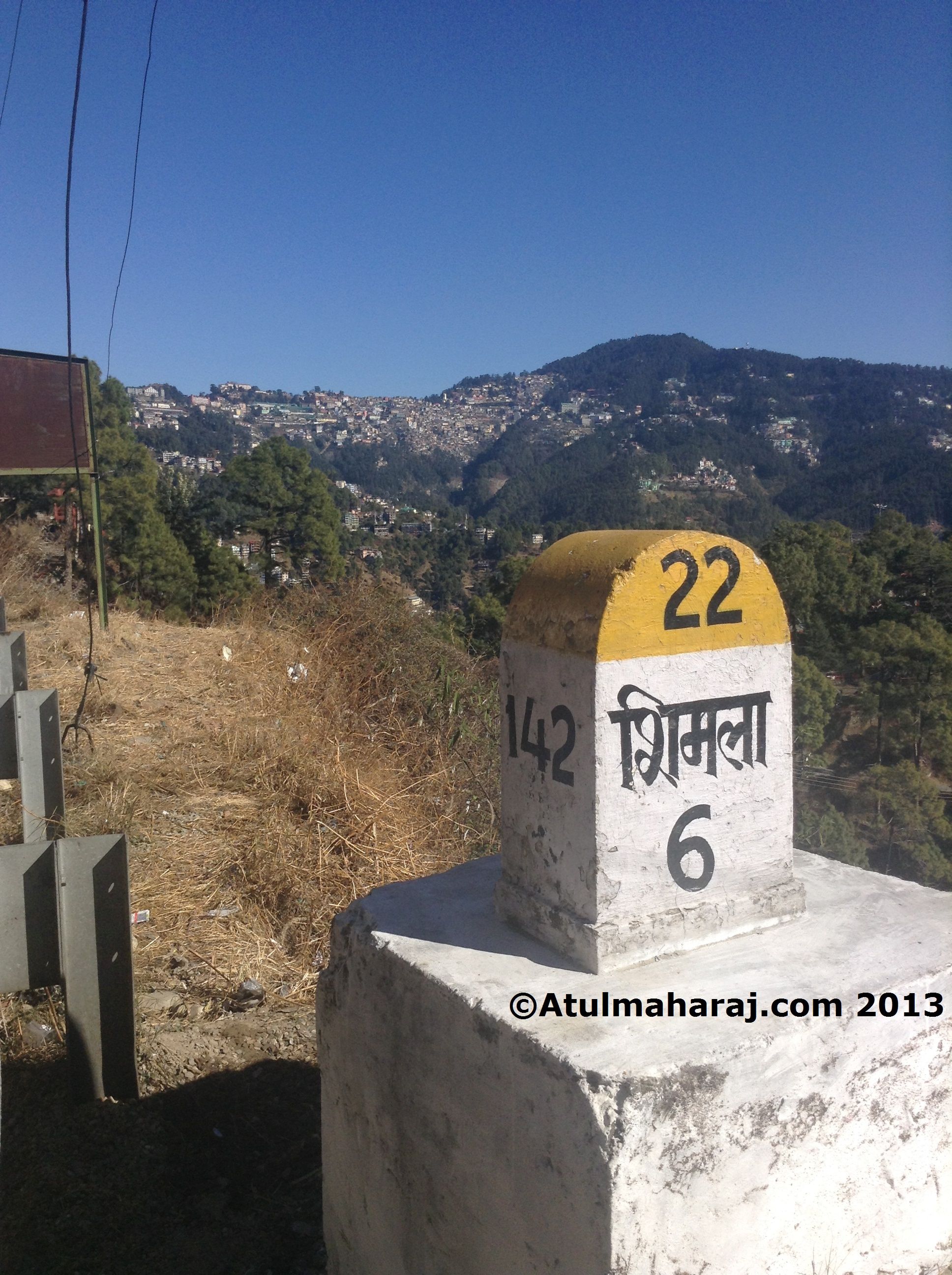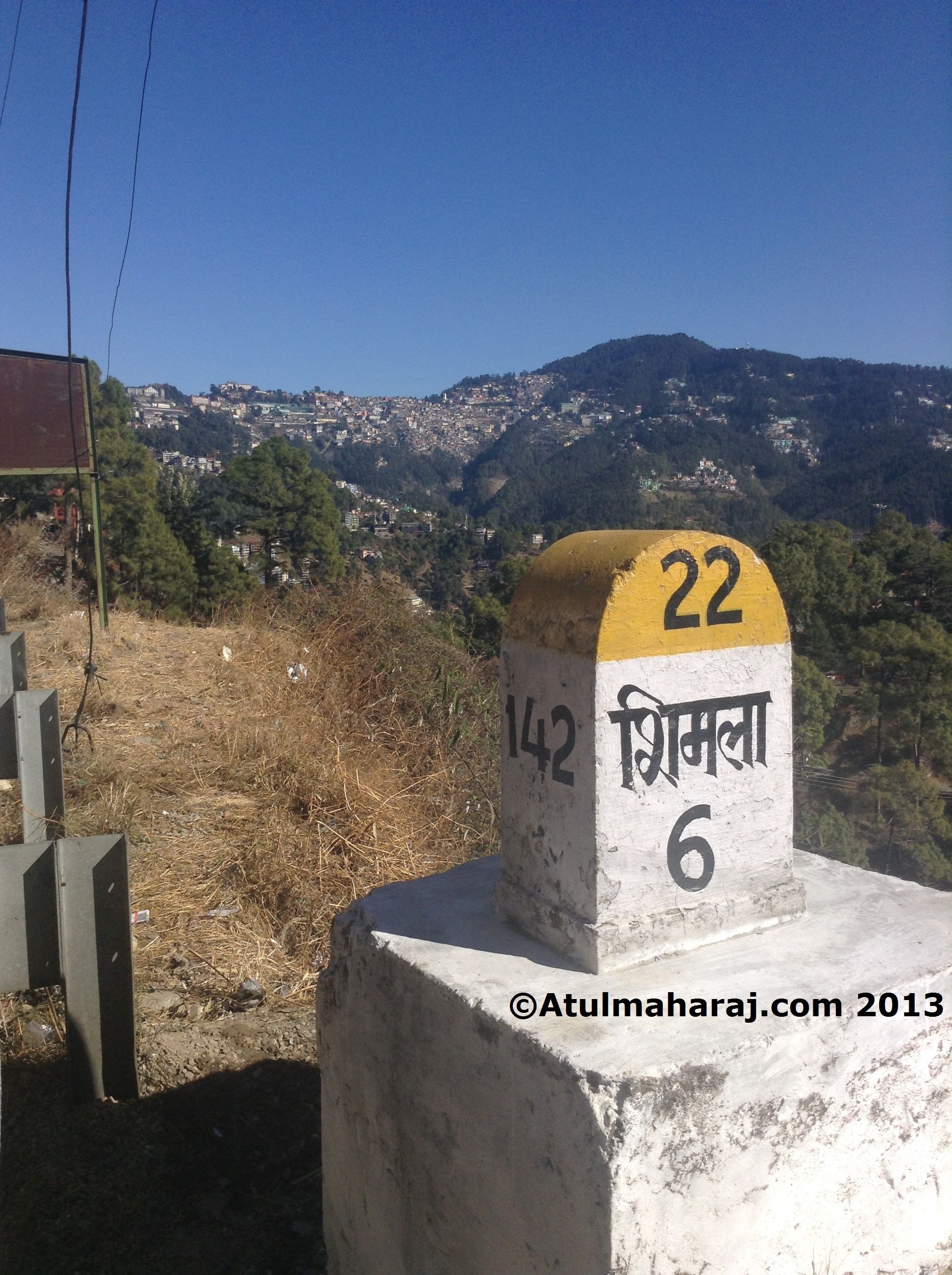 I decided to travel by road and kind-of relive my memories of traveling in the ghats in Satara. I went on a road trip with Chandigarh as the starting point. Started at 8am in the morning, speeding on the Himalayan Highway (Connects Pinjore and Parwanoo, constructed by Jaypee group and a toll of 40Rs-Multiple entry) until the ghats started. The road, I must appreciate, is amazing. Very rarely you'll see such broad roads on hills ! Stopped over for a cup of garam-chai and moved on. By 10am we reached the Mushroom City of India – Solan .(How many of knew this ?? Well I didn't either !!) Just like other hill stations, Solan too is a small town with a hustly-bustly bus stand which has some great dhabas serving chai and Aloo Paranthas.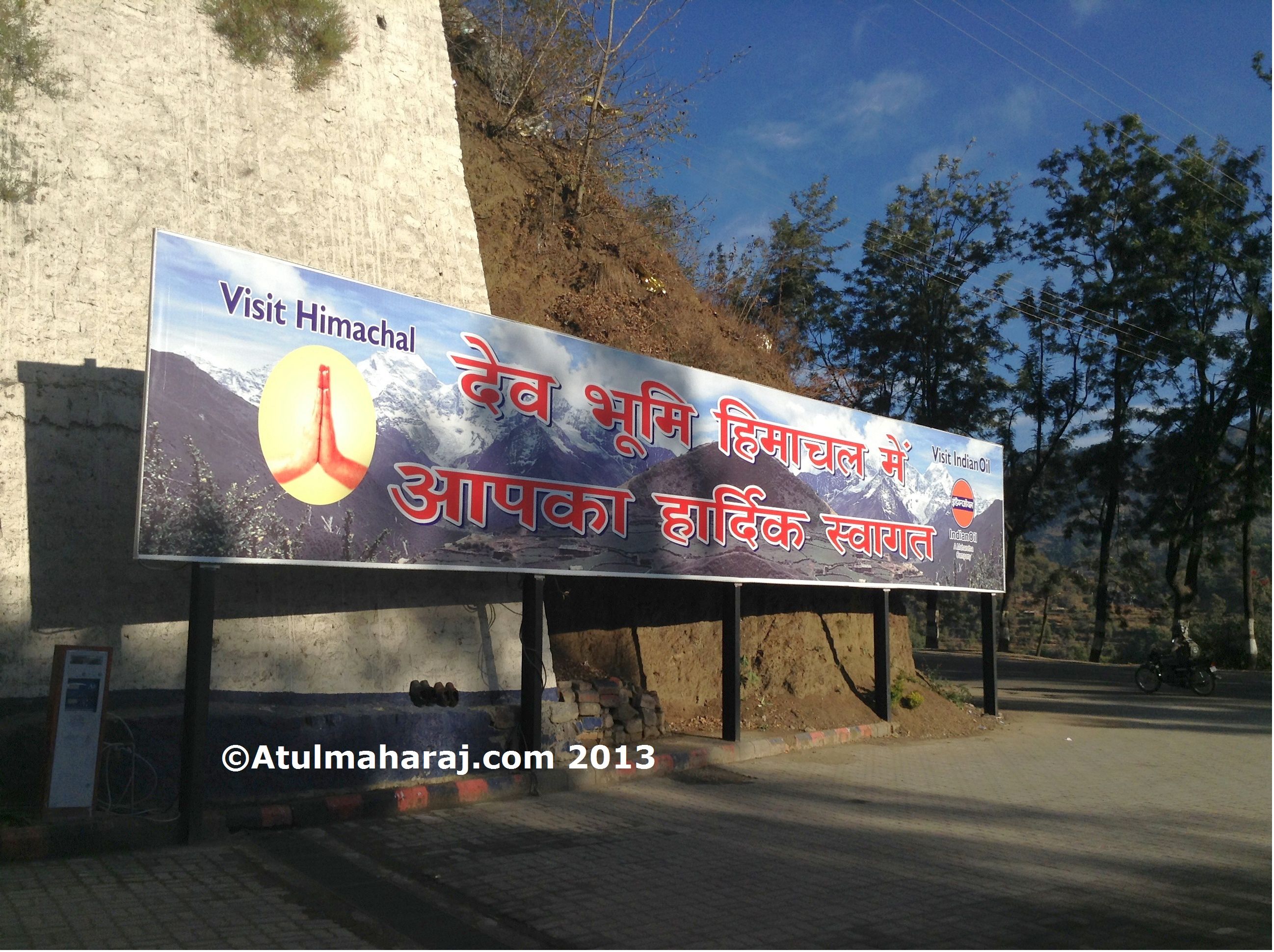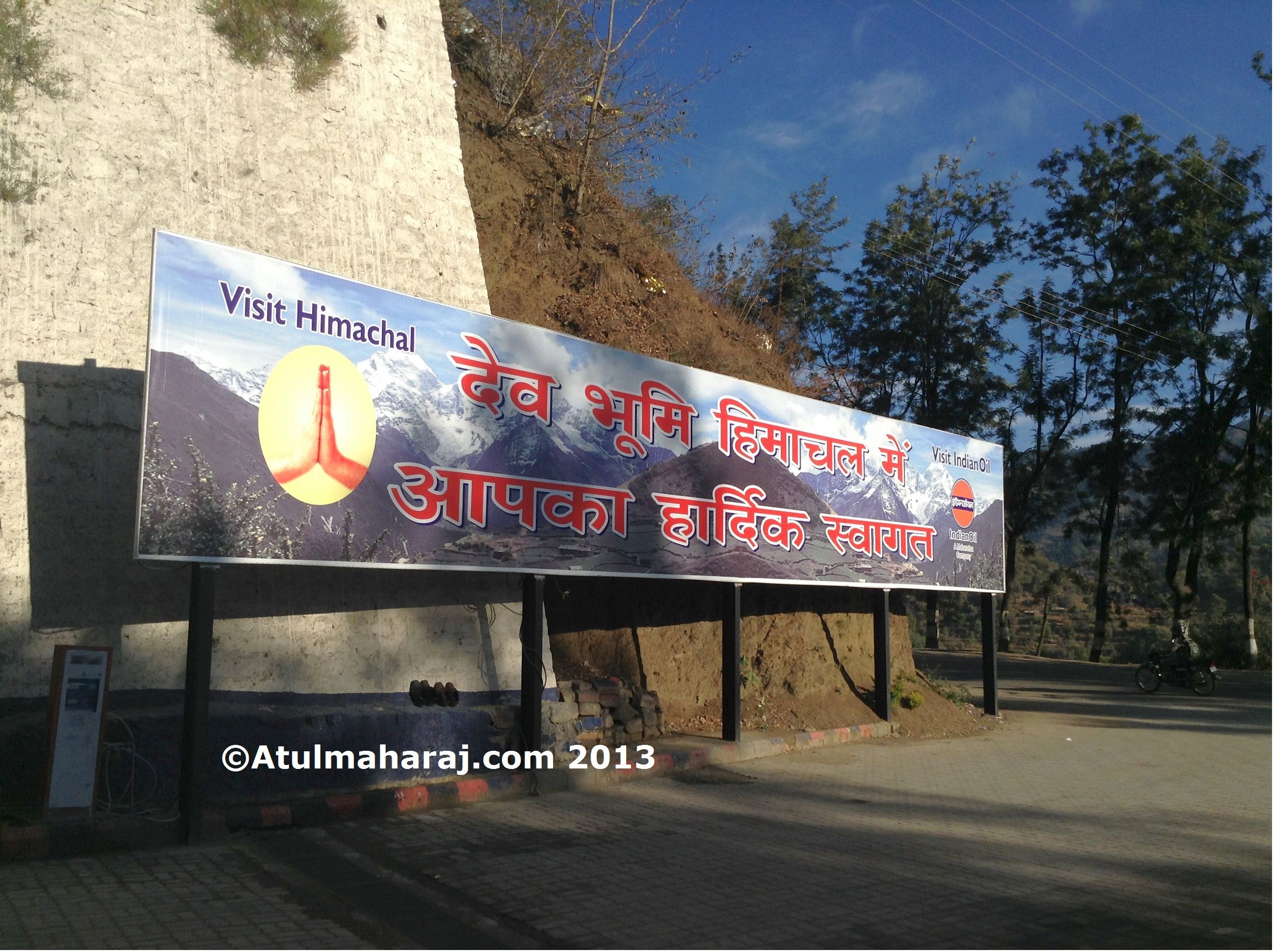 The scenic beauty on the way to Shimla is amazing. One can experience nature from so close. And luckily the weather was clear. Bright sun shine, clear blue sky, pure fresh air and the sighting of snow-capped mountains in the background..aah a perfect road trip ! On the way there are diversions for Chail, Kasuali etc.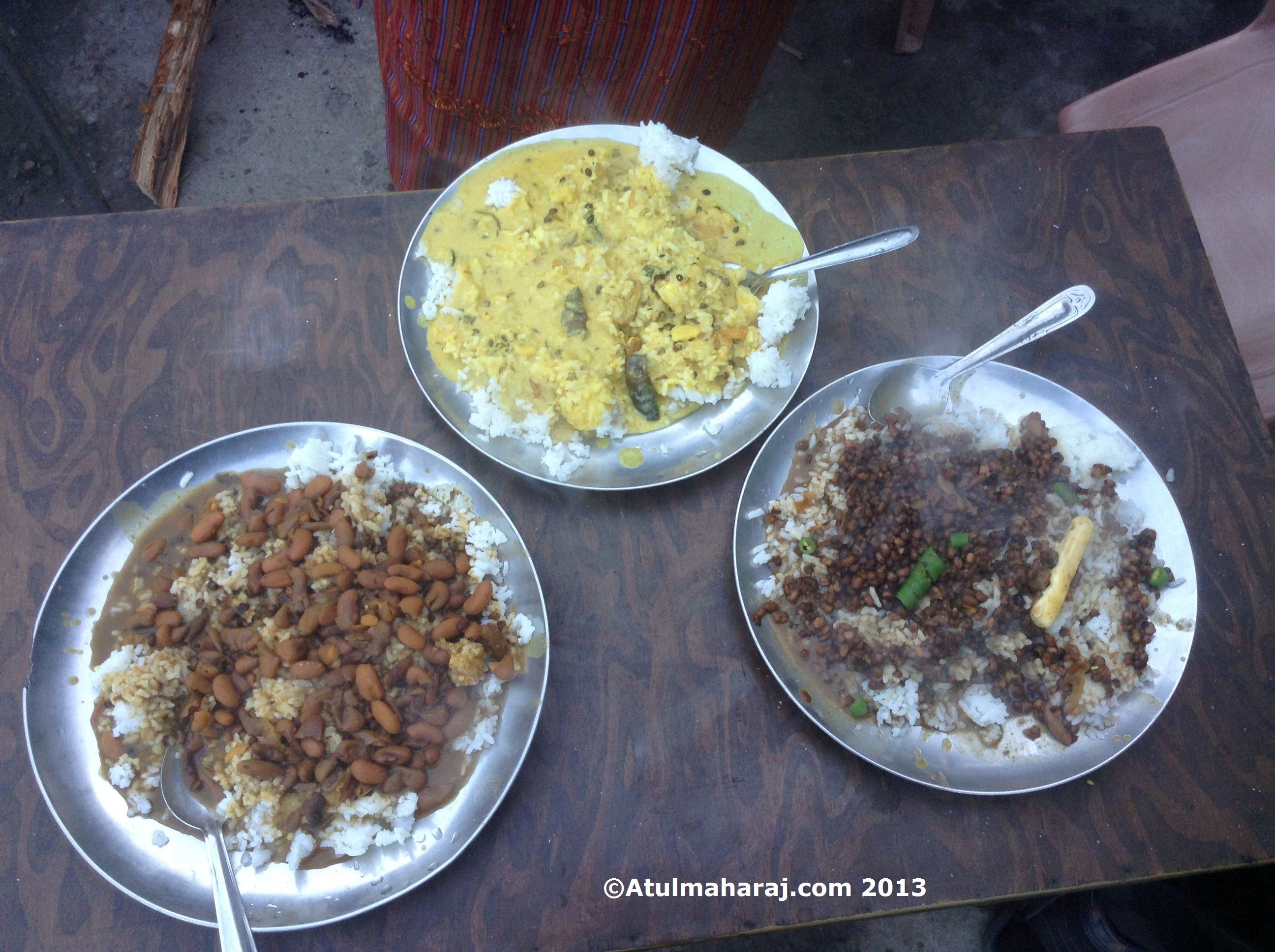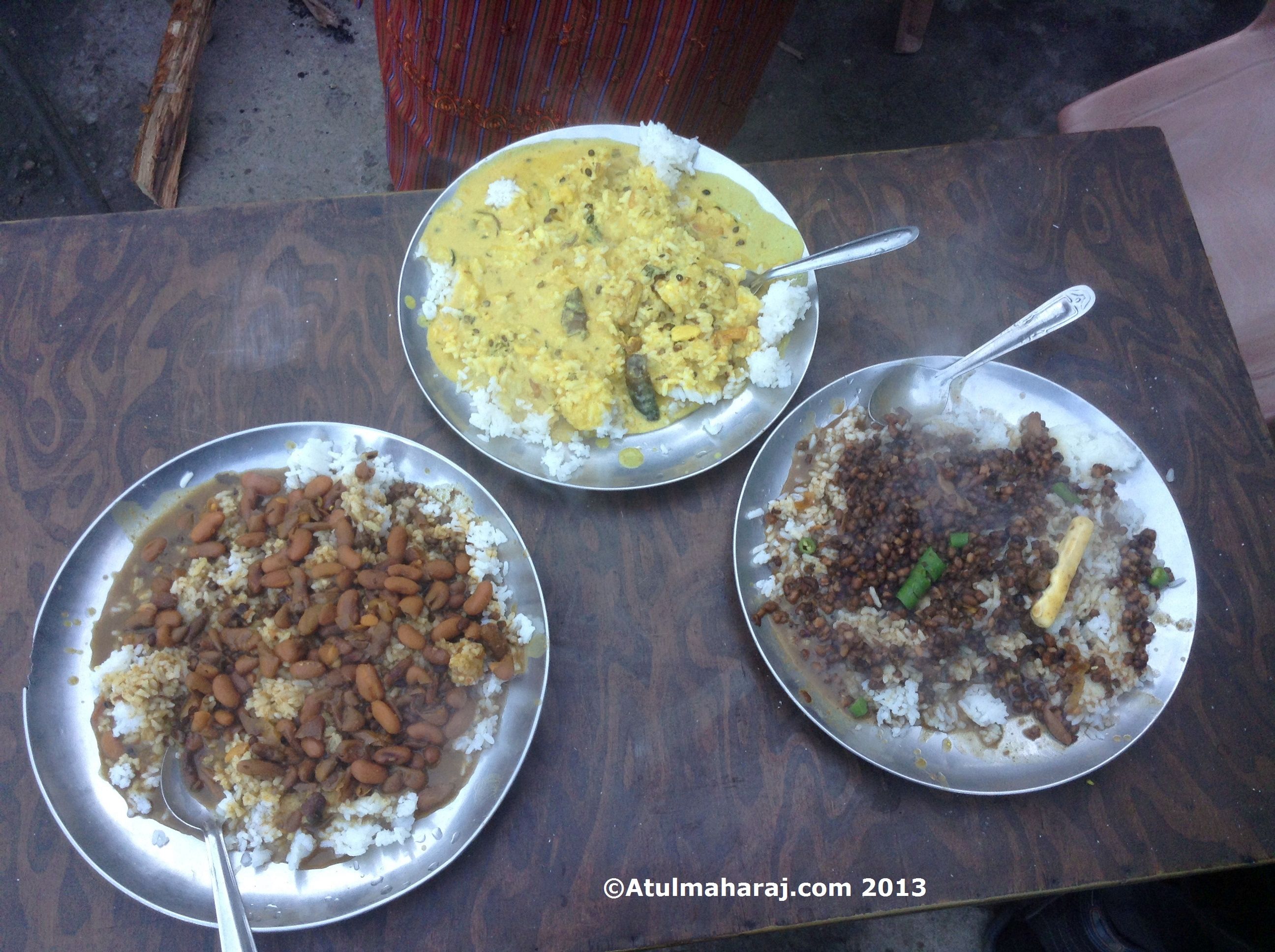 Reached Shimla exactly at 12pm. So a 4 Hr drive.  Upon entering, you will reach a cross road to the left of which is Kufri and other places while Shimla town is straight. Traffic is not a menace there as all the parking is done in the multistory parking facilities. The parking charges are a whopping 200 for 6 hrs ! Well that is too much indeed ! Anyways, one can simply park the cars at these places and then have two options. One – Go to the Mall Road by climbing up the stairs or Option two – take the lift to the Mall Road. I decided to take the lift. The lift charges 10Rs per head and extra charges for luggage. There are two lifts running simultaneously but still they are on a slower side as large number of people queue up until the lift is down. The Mall road is on he second floor and one will have to change lifts.
This slideshow requires JavaScript.
Upon reaching the Mall road, one will find lots of fruit sellers selling Kiwis, Strawberries etc. and other offering renting of prams. There are mainly three streets with a common starting and ending point. So we started from the lower bazaar. The bazaar as a typical small town bazaar is heavily crowded. Most shops sell woollens like jackets, sweaters, shawls etc. Most shopkeepers are either Punjabis or Kashmiris. Reaching the end of lower bazaar, one will reach the town hall. There is a Tourist Information Center where you'll be greeted by lots of monkeys…so beware ! One can then take a stroll in the market with all the branded stores and other hand loom stores. Some of the famous food joints are Wake and Bake, Honey Hut.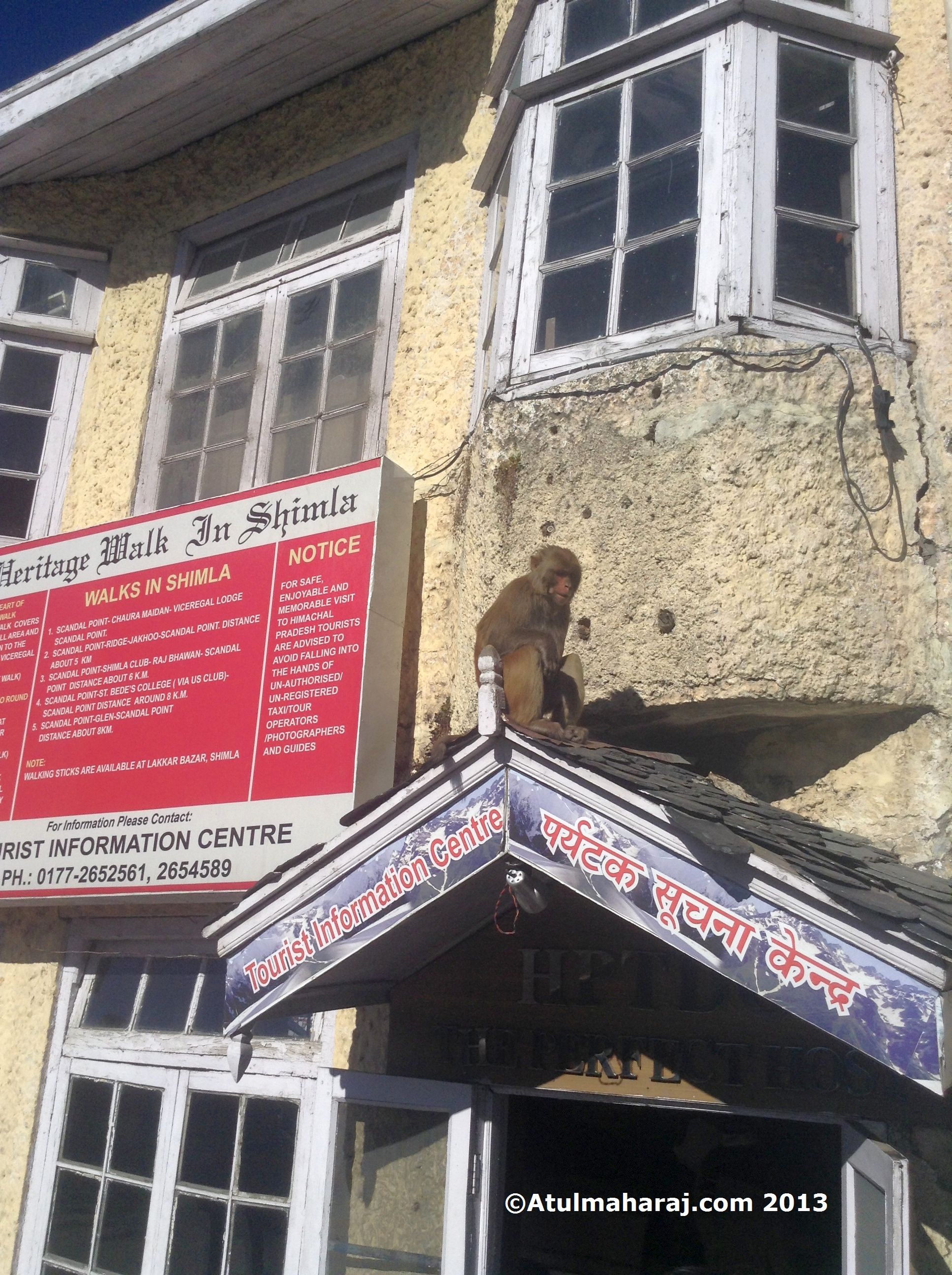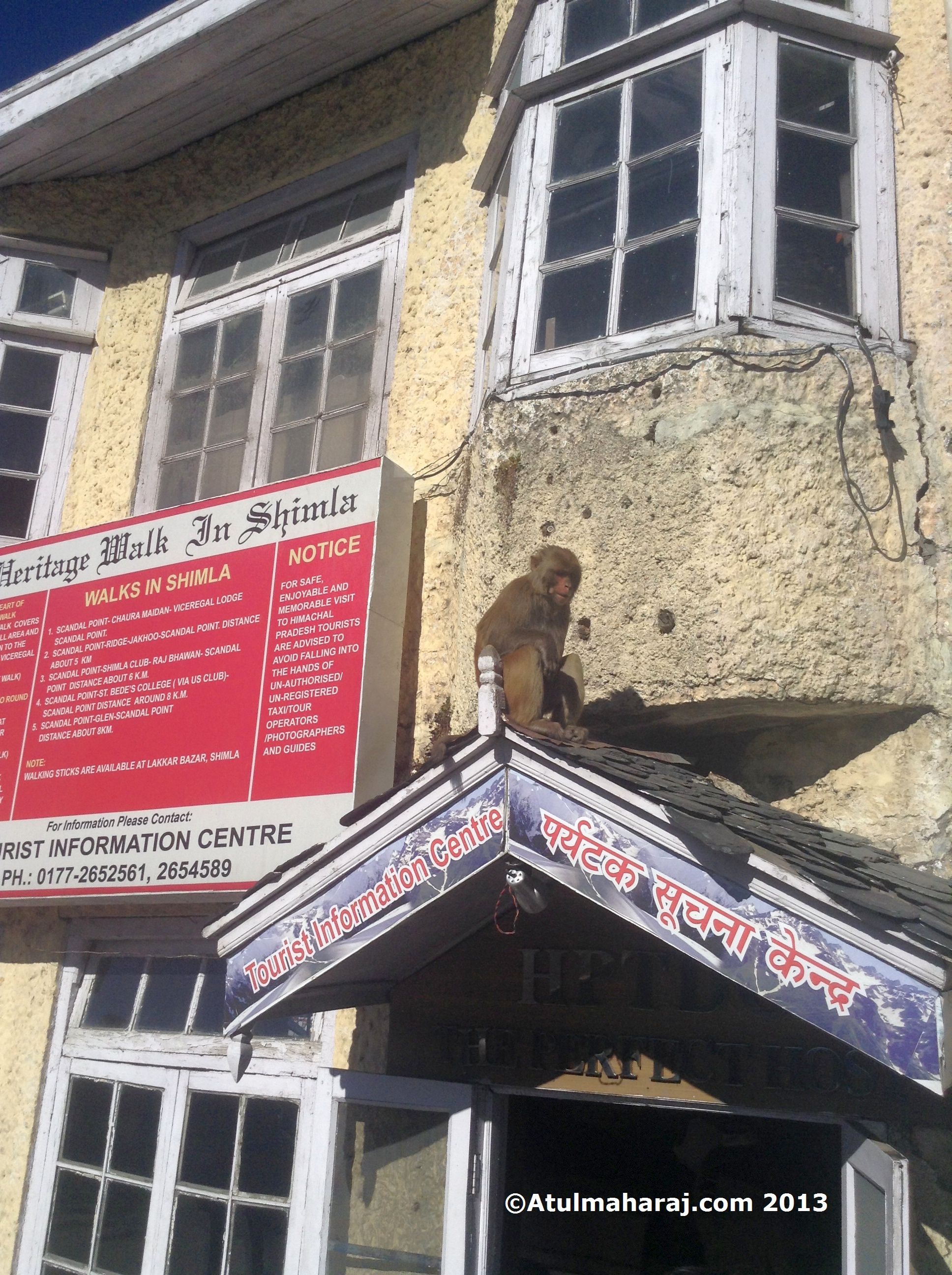 Was lucky that the weather was clear. But it was freezing ! A great place to be. This surely can be a one day affair if planned properly and if ONLY shopping and food is the agenda. If you have an extended plan, I'd suggest to stay there for a couple of nights at least. The journey back was easy and took slightly less time.
Well, a great way to spend the pre new year eve ! 😛