Few hours back, I brought the newspaper and sat on my couch as a part of daily morning 'newspaper reading ritual'. And on the front page, was a full page advertisement by Flipkart.
The advertisement was about the launch of Moto G in India which was available exclusively at the Flipkart. Flipkart is providing the smart phone for ₹12,499 for 8 GB model and ₹13,599 for 16 GB model. Along with that, the online store is proving changeable colourful back panels and 100 lucky customers can get the phone for free ! The catch here is a 100% cash back in the form of store credits.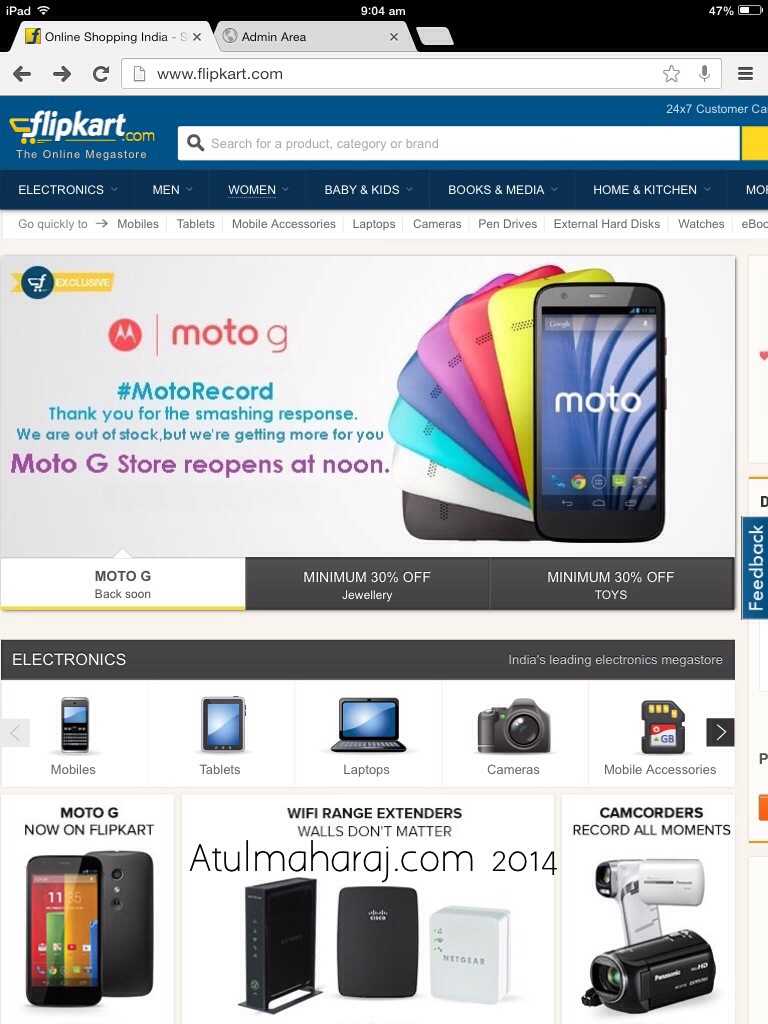 This offer is available only for today. I just browsed the website to find, that the online store is already out of stock and that, booking shall open again at noon.
Well for a smartphone crazy nation, getting Moto G for almost 13k is priceless as most of the smartphones launched when come to India, have an increased price.
So, all those Moto G buyers, keep checking the Flipkart website.