The 12th edition of Auto Expo started from today and will go on till 11th February. This mega event is taking place at the India Expo Mart, Greater Noida.  The components show is being taking place at Pragati Maidan from 6th to 9th February. I was lucky to visit this event on the first day itself. So here I'm sharing my experience and an extensively detailed summary of the event. Hope you enjoy it !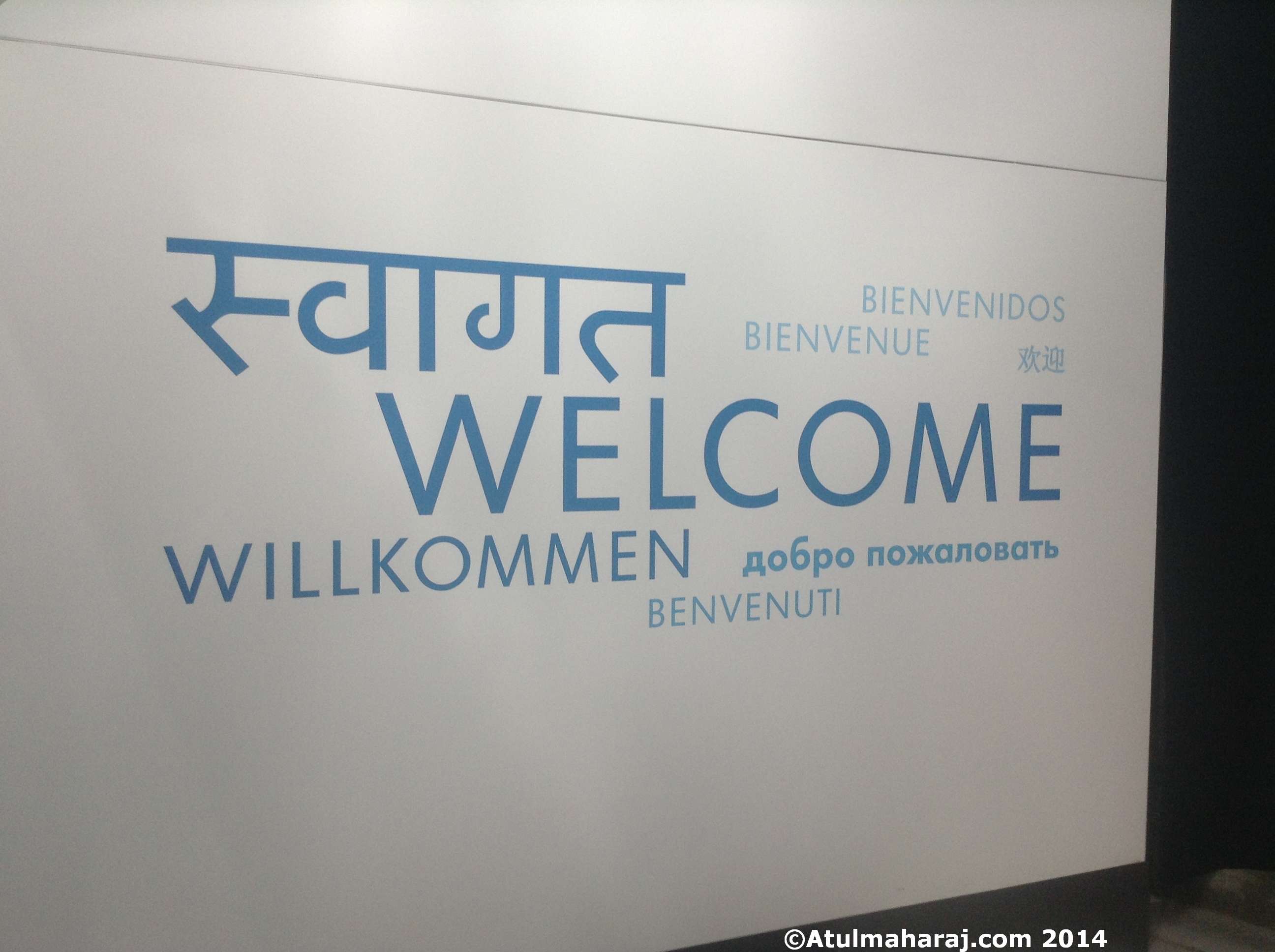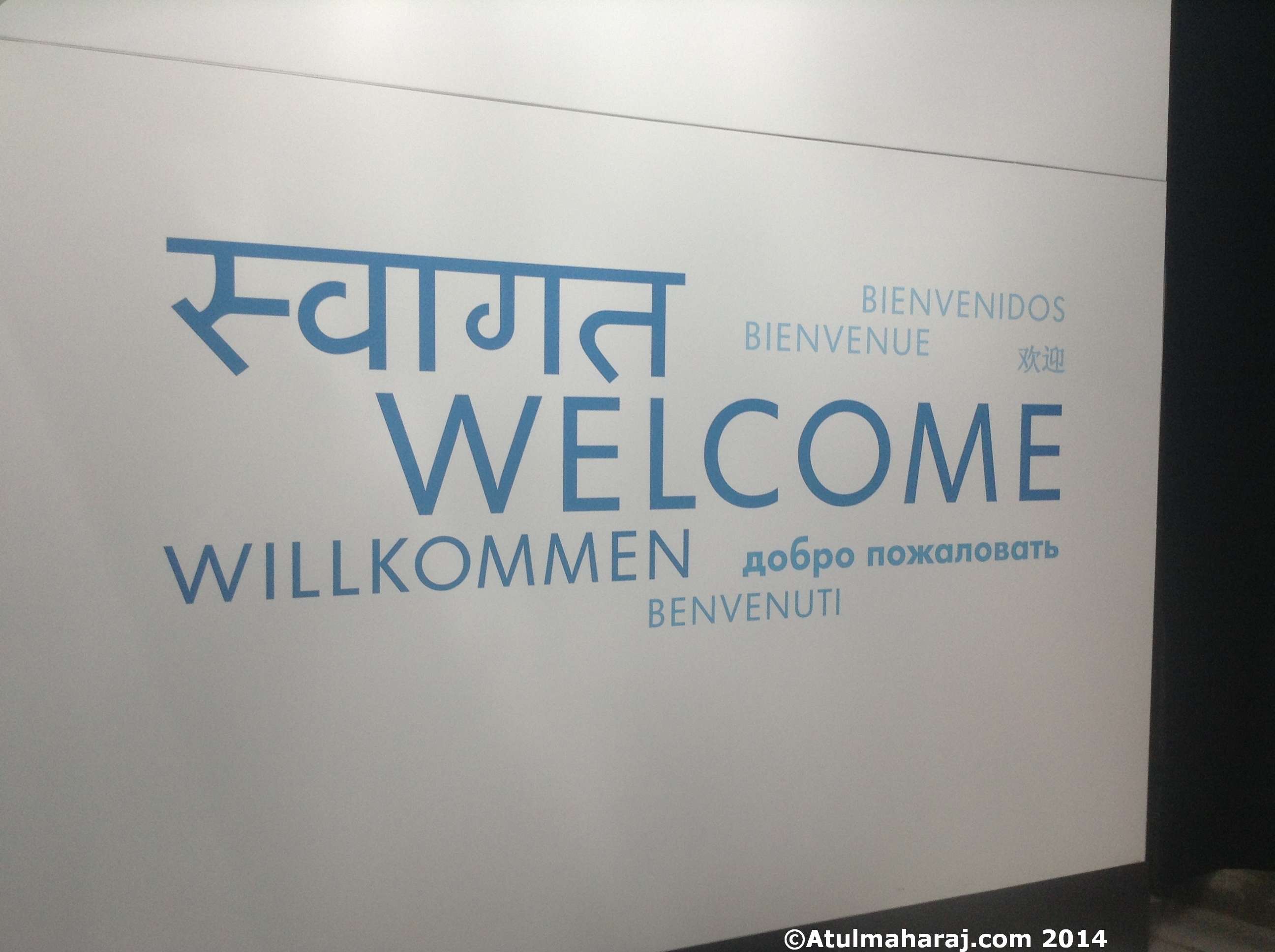 The tickets are available at bookmyshow for 500Rs(Business hour) and 300Rs(General). Apart from this, the event organizers have a shuttle bus service running from Botanical Garden Metro Station to Expo Mart. The buses run at quick intervals. The buses are the green, low floor DTC buses. I decided to drive on my two wheeler to the venue which is about 20Kms from Noida.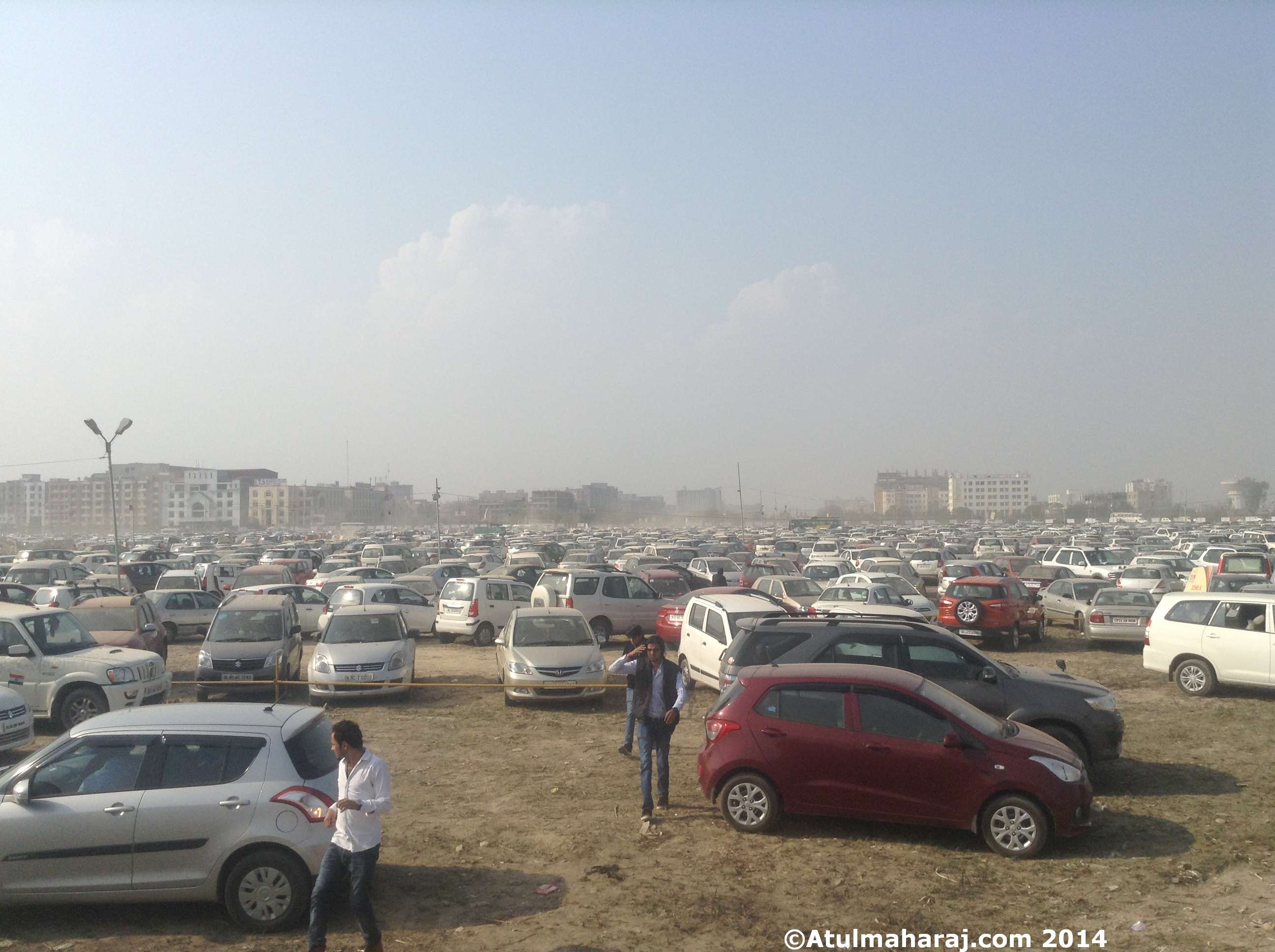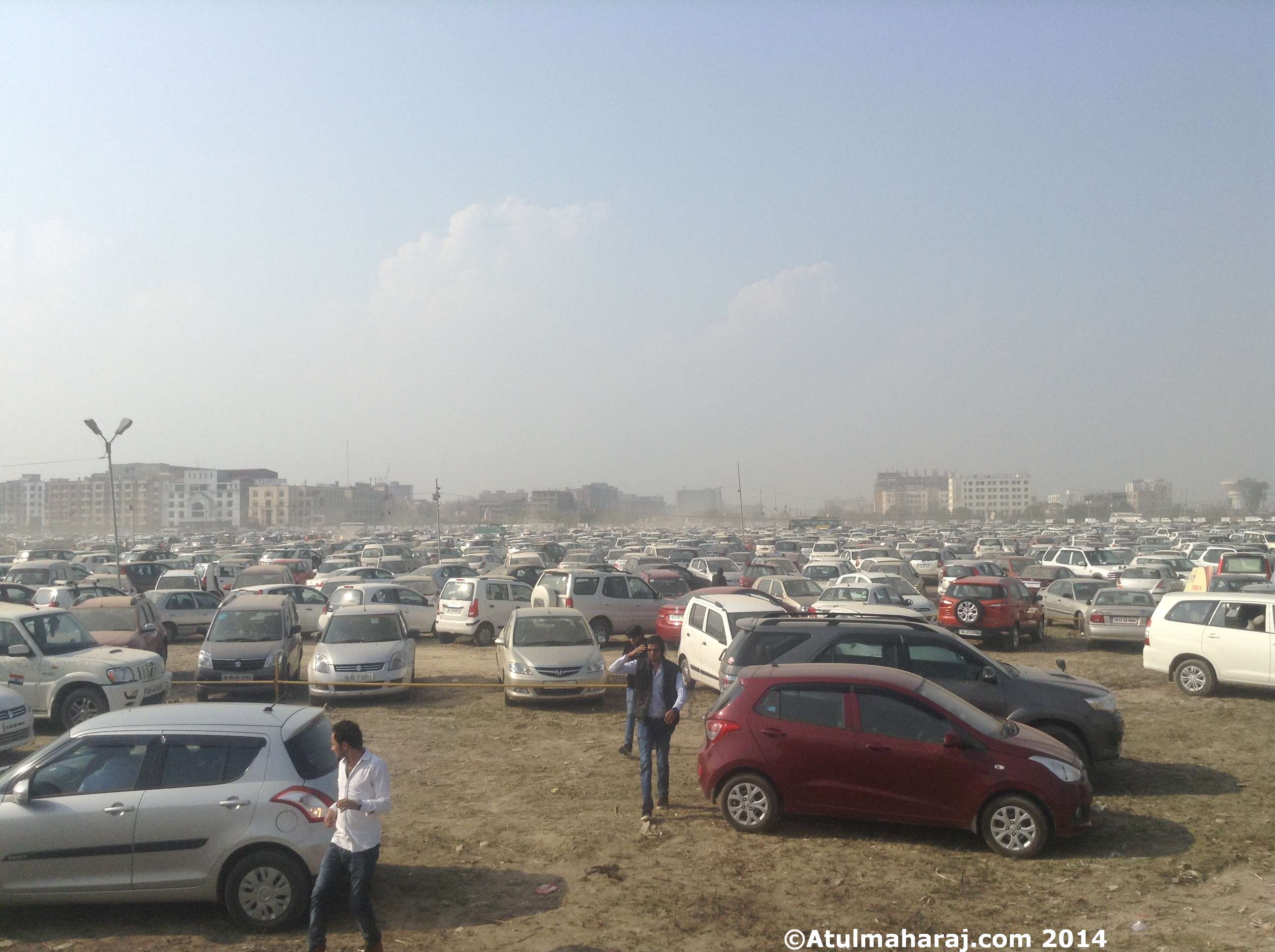 The Expo Mart is huge, and there was a lot of traffic. But the traffic was moving swiftly, so not an issue. Traffic measures were in place with cops ensuring smooth movement of traffic. The general parking is quite a distance away from the main event area. The parking is dusty, and I mean it ! By the time I came back, my scooter was covered with dust ! Anyways, near the parking are the ticket counters along with the bookmyshow counter. Based on the gate mentioned on your ticket, enter the event area. The Auto Expo app was quite handy as it had a map !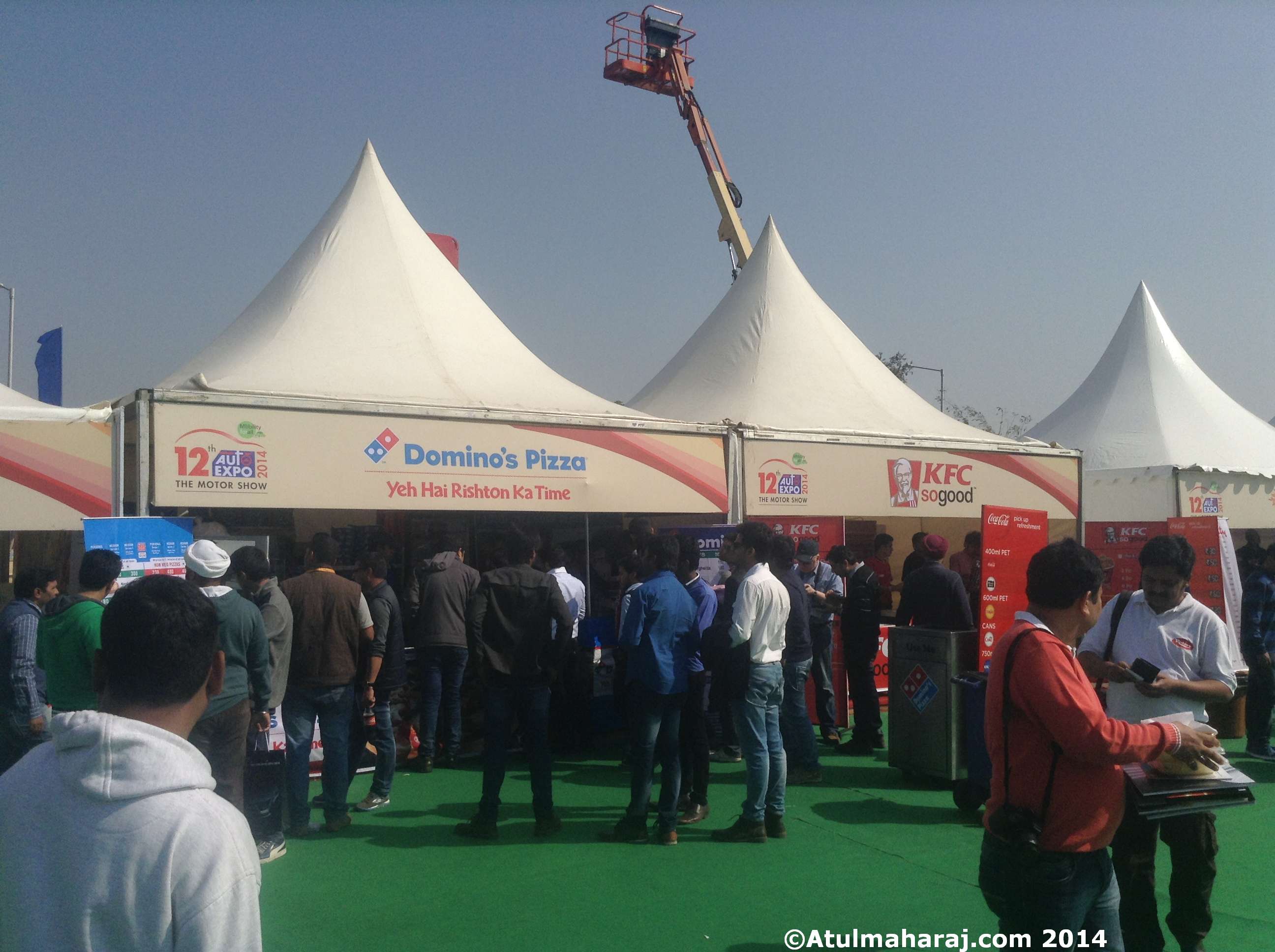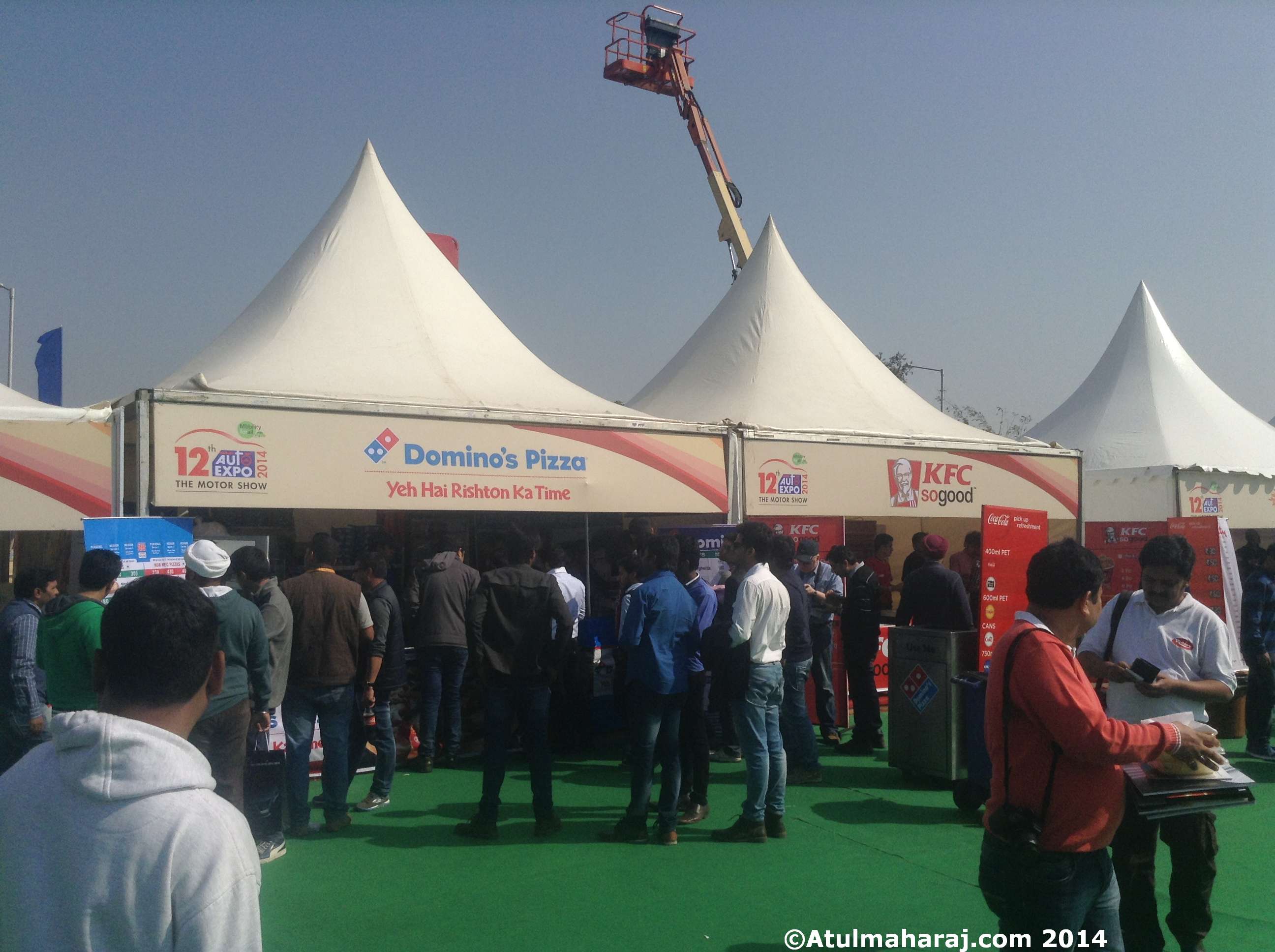 I entered from gate 5, to the left was the food court, with Dunkin Donuts, Dominos, KFC, Pizza Hut making there presence. Hall no. 11,12,13,14,15 are near the gate 5.
This slideshow requires JavaScript.
I decided to start from Hall 14,15 as they housed cars from Mercedes Benz, BMW and Audi. BMW had their 760Li, 118d, M6 Gran Coupe, 320d Gran Turismo, Z4 sDrive35i, . But the real eye-ball grabber was the BMW i8. This is a concept car, and looked stunning. Moving on, Audi had a racing car, Q3 Quattro, TT Quattro, A3 and other cars. While Mercedes Benz showcased their A, B, C, G, M, S class along with  SLK AMG. 
This slideshow requires JavaScript.
Hall 14 had Jaguar, Land Rover and Tata Motors. Jaguar showcased some of the amazing cars comprising of sports cars and concept cars. Moving on were a series of Land Rovers. Tata Motors too showcased a concept car – ConnectNext and NEXON. These were simply stunning. Apart from these were the Tata Nano and the Tata Trucks and Buses. Tata also launched their Zest – which is a mid-range luxury sedan, seemed like a successor to the Tata Indigo – and Bolt which is a hatchback.
This slideshow requires JavaScript.
Moving on to the next hall, hall 12. This housed the cars from Nissan, Datsun, Skoda and Volkswagen. Nissan showcased a sports car and a concept car – Friend Me. Apart from these were the usual Sunny and other sedans and SUVs. Datsun has forayed into the Indian market targeting the small car segment. They had a world premier of one of their cars. Volkswagen, the people's car, showed their Polo, Jetta. While they launched their SUV – Taigun. Hall 11 was mainly about trucks and buses.
Hall 10 had Fiat and Mahindra. Fiat showcased their models – Linea and couple of new cars. Mahindra on the other hand, showcased their XUV hybrid, along side their two wheeler range. Apart from these, they launched the Halo electric. They also had SUVs by Ssangyong.
This slideshow requires JavaScript.
Moving on to hall 9. This was dominated by the south-eastern competitors – Honda and Toyota. Honda showed their new City and Amaze along with a couple of concept cars. While Toyota showcased their Etios, Etios Cross, Prius, Innova and others.
This slideshow requires JavaScript.
Next, I had a short walk and went to another building which had the halls 1-8.  Starting from ground floor, hall 7 belonged to Maruti Suzuki. They showcased their Grand Vitara, SX4 Sport, Swift Volt,Wagon R, Gypsy Escapade. Apart from these, Maruti launched their all new car – Celerio. Also, there was a luxury sedan alongside it.
This slideshow requires JavaScript.
Moving on to hall 5, which belonged to Chevrolet and Renault. Chevrolet showcased their usual Spark, Beat along with a couple of foreign model – Chevrolet Corvette along with some hot models 😉 Renault showed off their concept car along with Scala and a formula 1 car. A vintage car was on show along with Renault Zoe. 
This slideshow requires JavaScript.
A great thing happened to me here. I was taking photo of the concept car, when a young guy with the mic started playing a quiz with the crowd going berserk. The guy asked a question – which superstar  became the first owner of the all new Koleos ?  I knew the answer and screamed – Sallu Bhai. The guy heard me, came towards me, asked my name and told this was the correct answer ! Got a goody bag  – which contained a Renault sling bag, coffee mug, 2 red bull f1 car fridge magnet, Renault logo key chain and a Renault Calendar !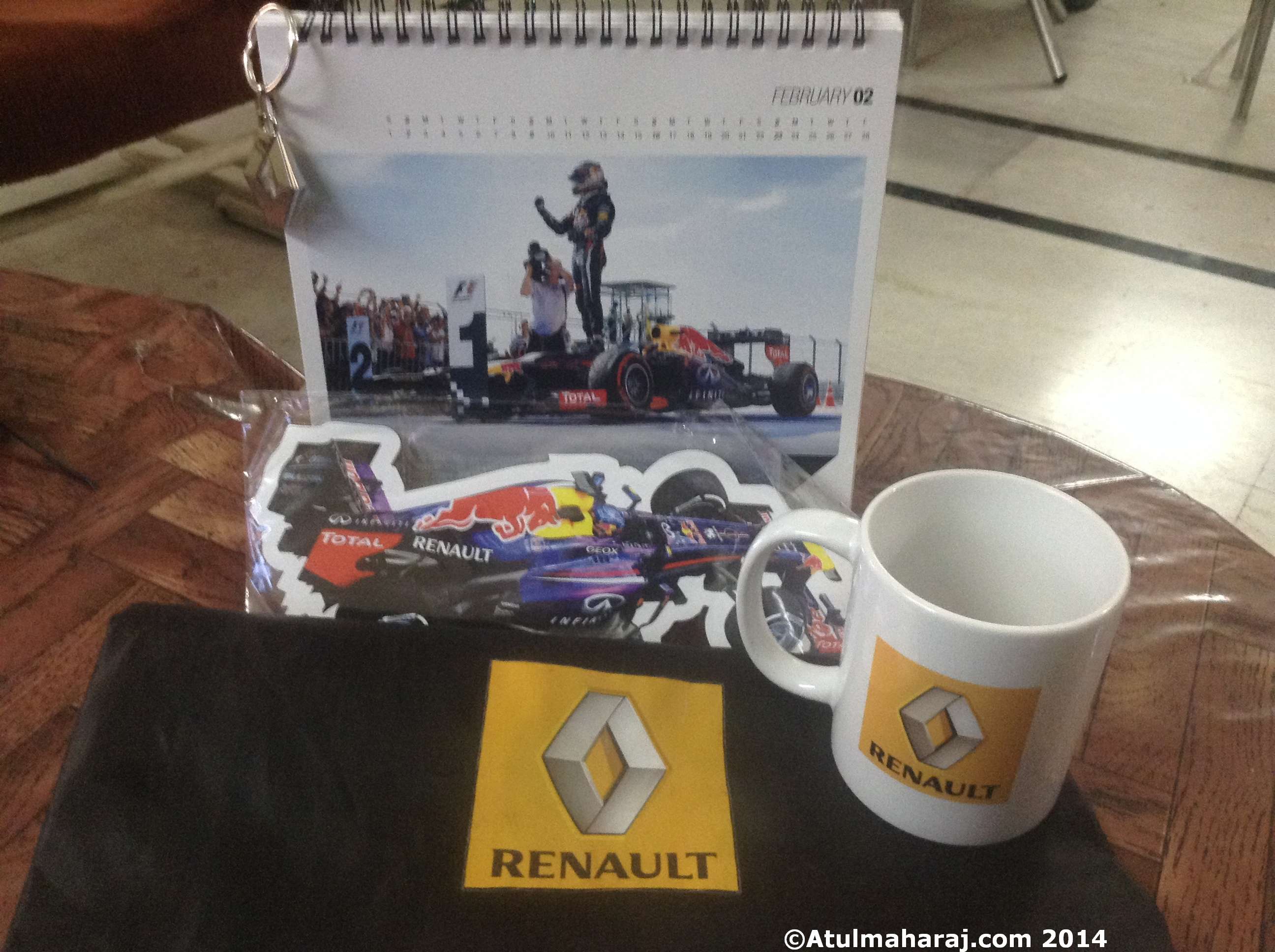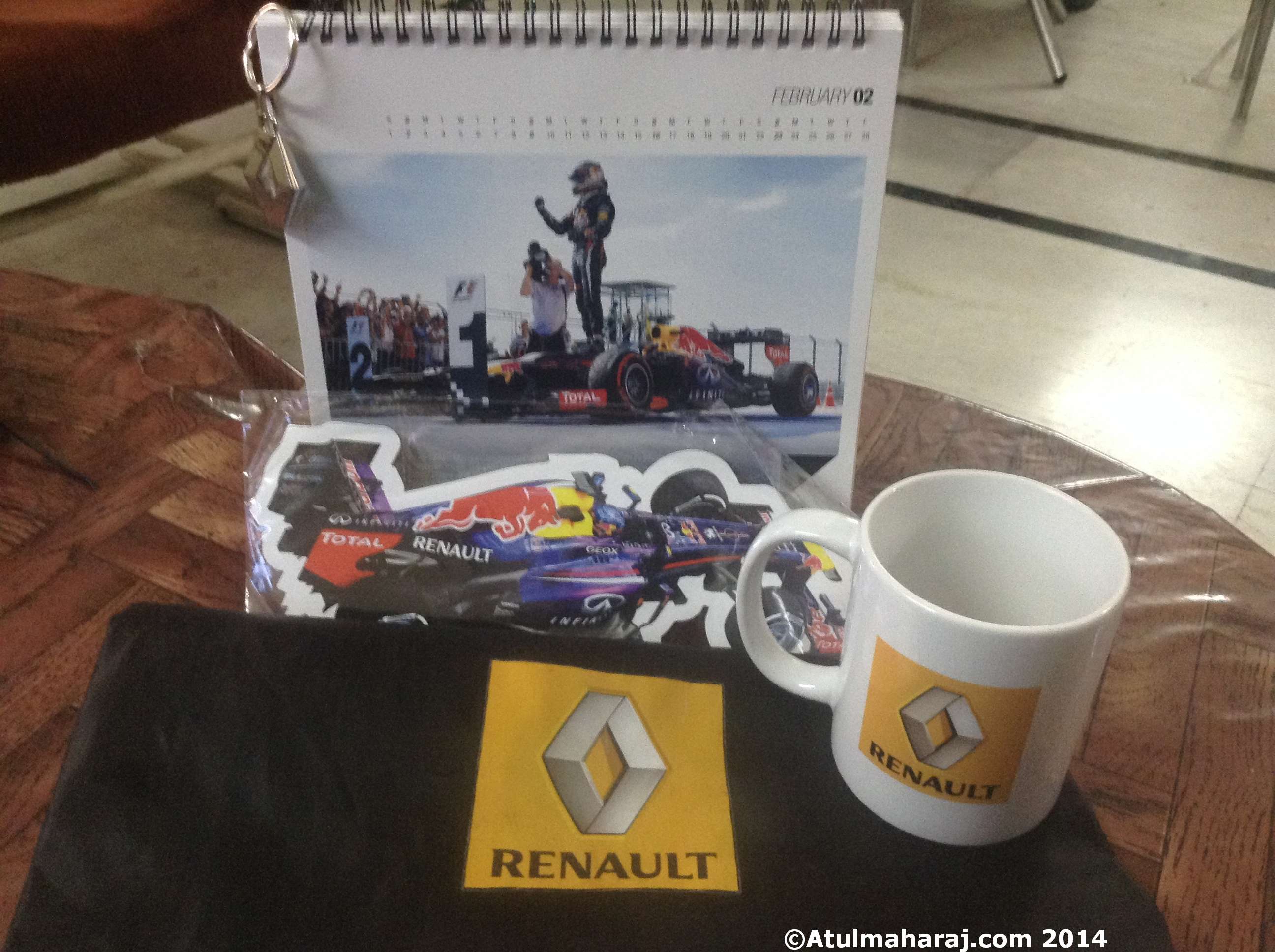 Moving to hall 3. Hyundai showed off their i10, i20, grand, Verna. Apart from these, there was also a concept car which as usual, looked stunning ! Moving on to hall 1, where Ford, DC and Isuzu showed their cars. Ford showcased their Figo and other cars. DC on the other hand showed off their  Tia and Avaira.  
This slideshow requires JavaScript.
Going to the first floor, where a range of two wheelers. Hall 8 had Hero, Bajaj and Piaggio. Hero motors showed their range of bikes and scooters. Bajaj showed off their all new Pulsar 400 and Apache along with,  range of RE, electric cars. Piaggio showed their Vespa scooters.
This slideshow requires JavaScript.
The next hall – hall 6 -had bikes from Yamaha, Suzuki and TVS. All of them had their new and existing two wheelers. Ranbir Kapoor unveiled a new scooter yesterday. Hall 4 was where the crowd was as this housed Harley Davidson, Triumph and Honda. Harley showed many bikes including Street Glide. Honda showed off their CBZ, and other scooters like Activa. 
Next were the stalls from MIT Institute of Design, National Institute of Design, Industrial Design IIT-M, Lovely Professional University and others showcasing their designing skills by presenting models of various cars and bikes.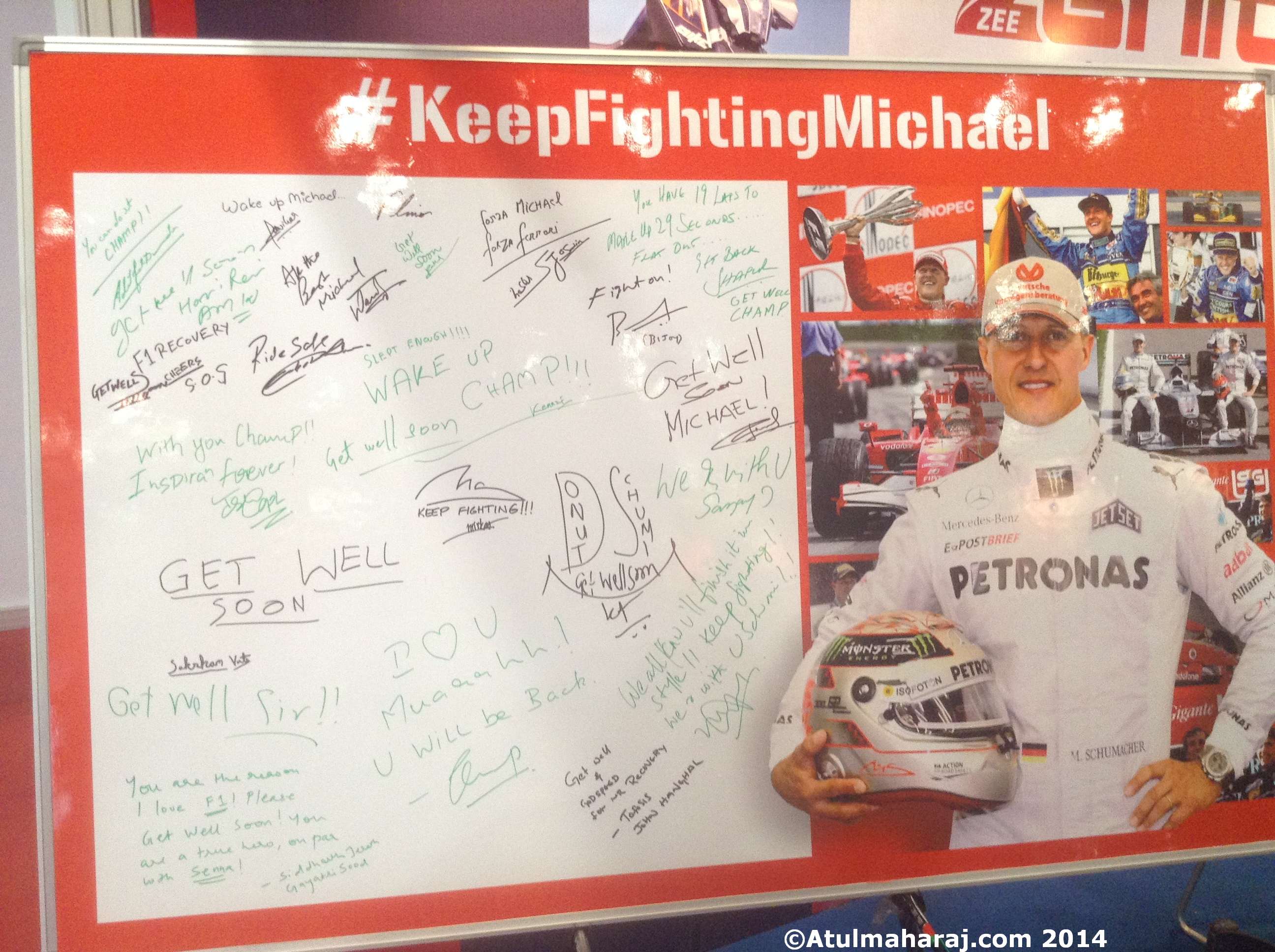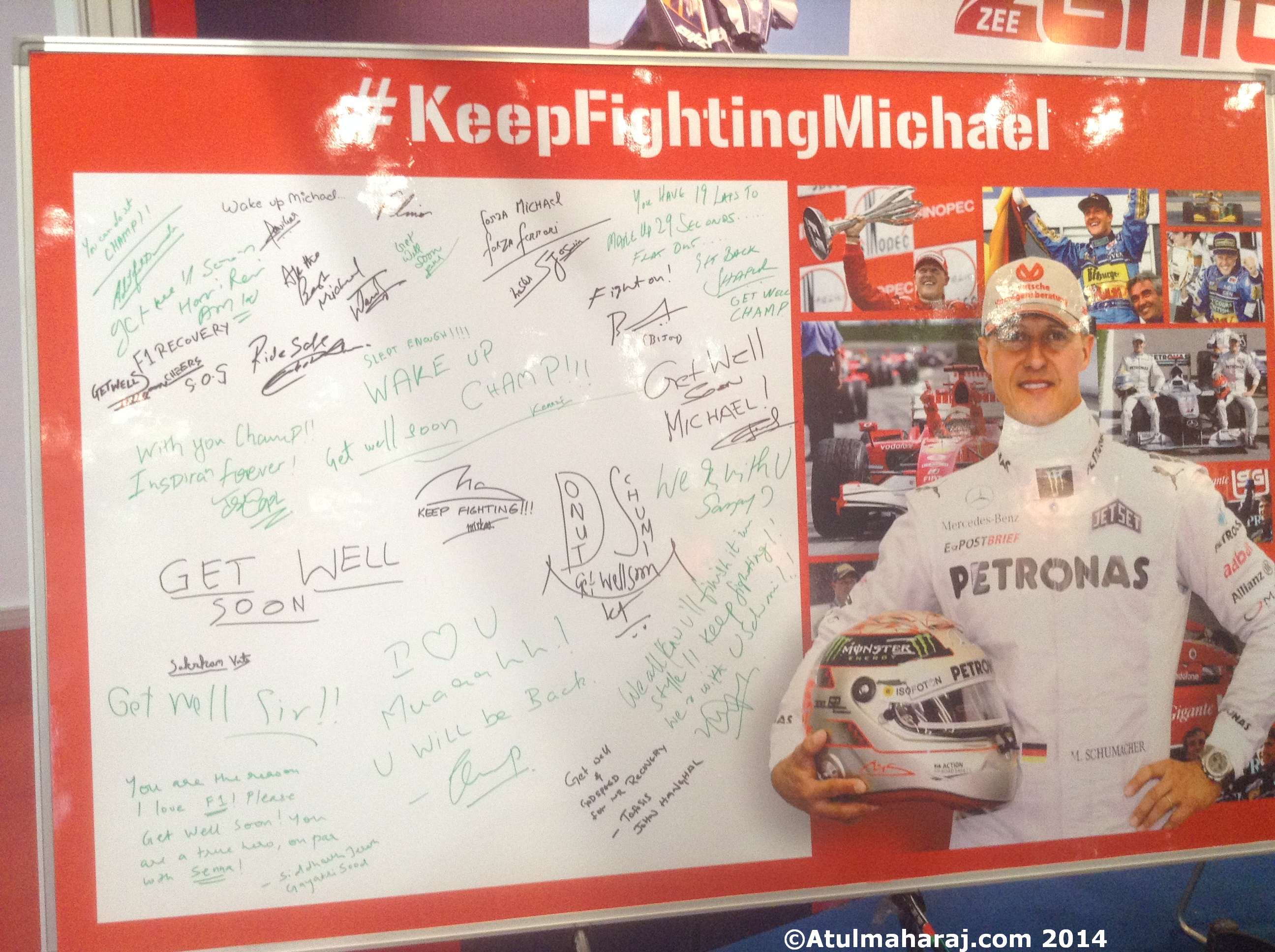 The expo mart is a huge place and has ample space, food joints, water joints, wash rooms. The place also has vehicles to drop you form one hall to the other. A huge screen is put up showing the happenings. The whole thing is very well managed. The crowd on the first day itself was huge, but was managed very well. The parking too was very systematic and no chaos what so ever, but as said the place was too dusty. The Noida-Greater Noida Expressway leading to the event is heavily crowded, hence I suggest if going by a private vehicle, try using the NH-24 passing through, Surajpur, Industrial Phase II. Shuttle bus service is quick and drops you right at the gate.
All in all, a must visit event for everyone – not only the car lovers. I would suggest spending at least 4-5 hrs to get a good view of everything without missing anything. Hope you liked my post, do leave your feedback. In case of any issues, feel free to contact !