Its been quite a hectic week, but glad that its a off day today so finally a time to put up my feet and relax. Plus the weather – it has been amazing for the past days; drizzling all day long, so its pretty cool here now. On the darker side, power has been a huge trouble all of this week.
Anyways, today is Ganesh Chaturthi or as it is known here "VARASIDDHI VINAYAKA VRATA". This is a festival which is celebrated widely in the western part of the country. This is a 10 day long festivity wherein huge idols of Lord Ganesh are placed in huge 'pandals'. I  remember as a kid I used to go to see different avatars of Ganesh – riding on a motorcycle, operating a computer and what not.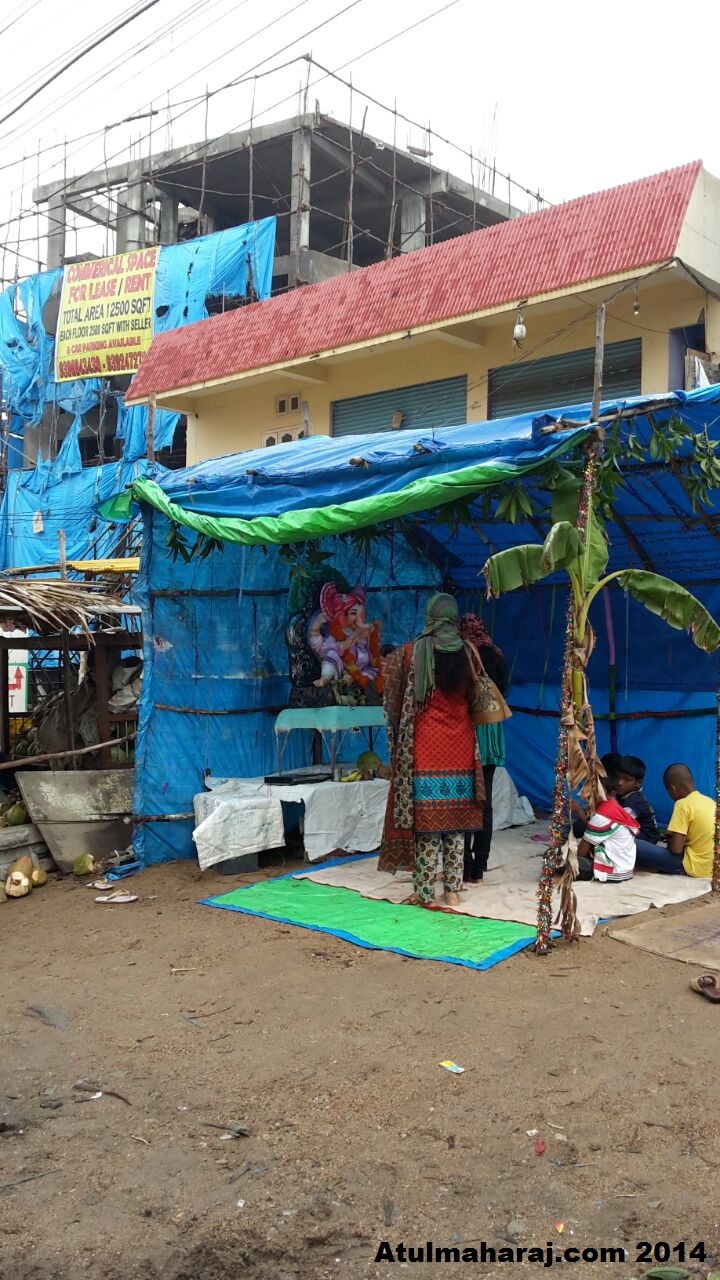 I thought, there wouldn't be anything here, but I guess I was wrong. I was walking down the street and saw people dressed in their best attires and offering prayers at a local temple here. Also I was surprised to see a small pandal with an idol of lord Ganesh. Well, felt really nice to see that.
So that's pretty much it for right now. I hope Lord Ganesh removes all the troubles from your lives and help you achieve everything in life !
Ganpati Bappa Morya !