It's Saturday and what better way to spend a Saturday than Exploring the city ! I have always ensured to make a visit to the local 'bazaar' of any city that I've been to. Be it the famous Chandi Chowk in Delhi, MG Market in Madgaon(Margao, Goa), Aminabad in Lucknow, Relief Road Market in Amdavad(Ahmedabad), Alkapuri in Baroda(Vadodara), Lanka in Varanasi, Jayanagar in Bengaluru, Mall Road in Shimla to name a few. (And Yes, I've been to all of these places!) So, as this time around I'm in Hyderabad – City of Nizams – it was time for me to check out the local bazaars.
Hyderabad has a lot of 'bazaars' and by 'bazaar' I mean both the 'bazaar-e-khaas' and 'bazaar-e-aam' (PS these two aren't names of any bazaars, but its just that I'm using the Urdu I know to say that there's everything for everyone :P) These 'bazaars' can be found in the 'Old City' and by old city I mean the areas around Charminar, Salarjung, Nampally etc. Amongst all of these places, some of the famous markets here are:
Sultan Bazaar – Sultan Bazaar is famous for its clothes (predominantly for women, one can find tops and nighties for a mere 100/150 Rs which you CAN definitely bargain!) along with home décor and the books.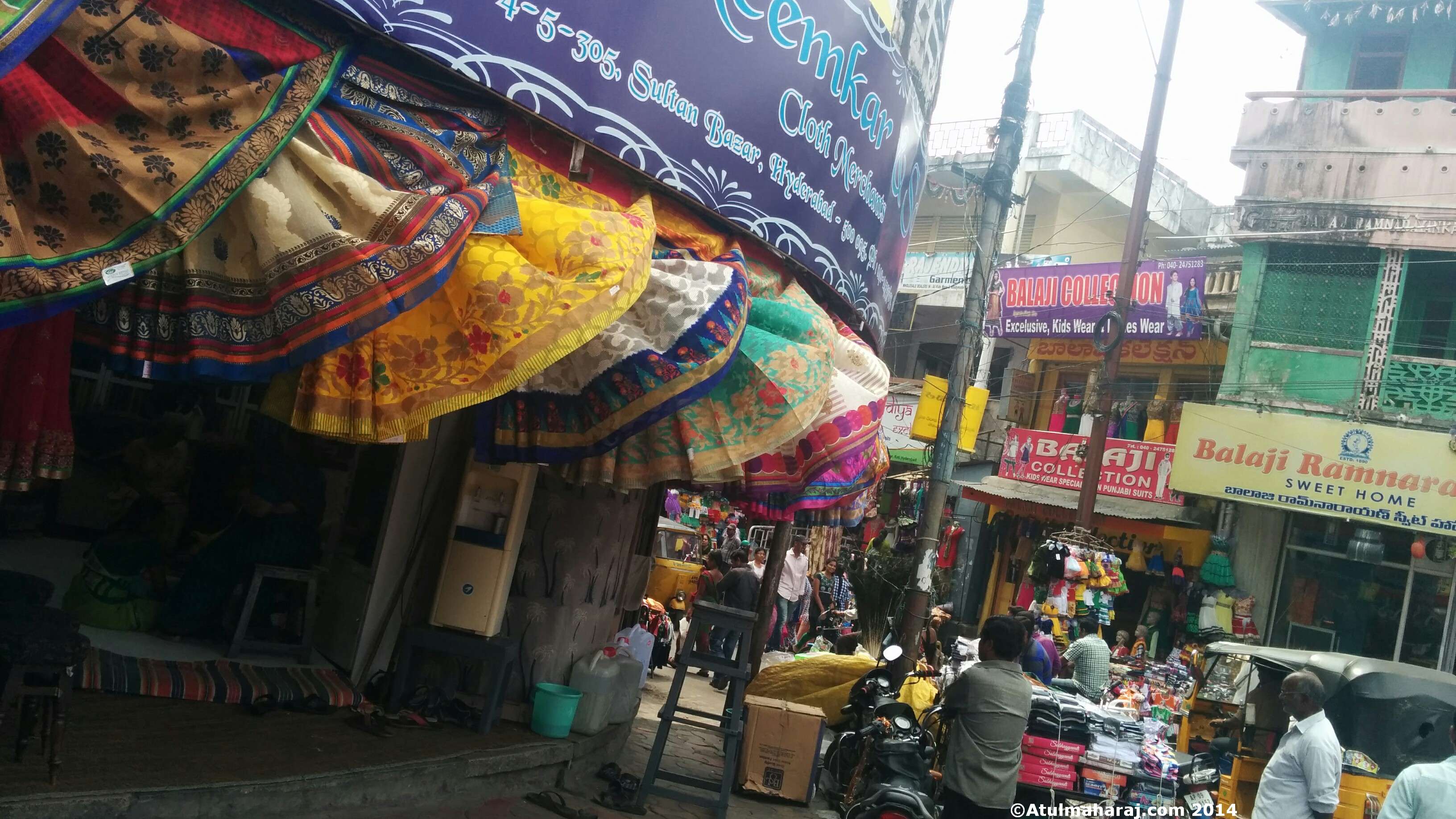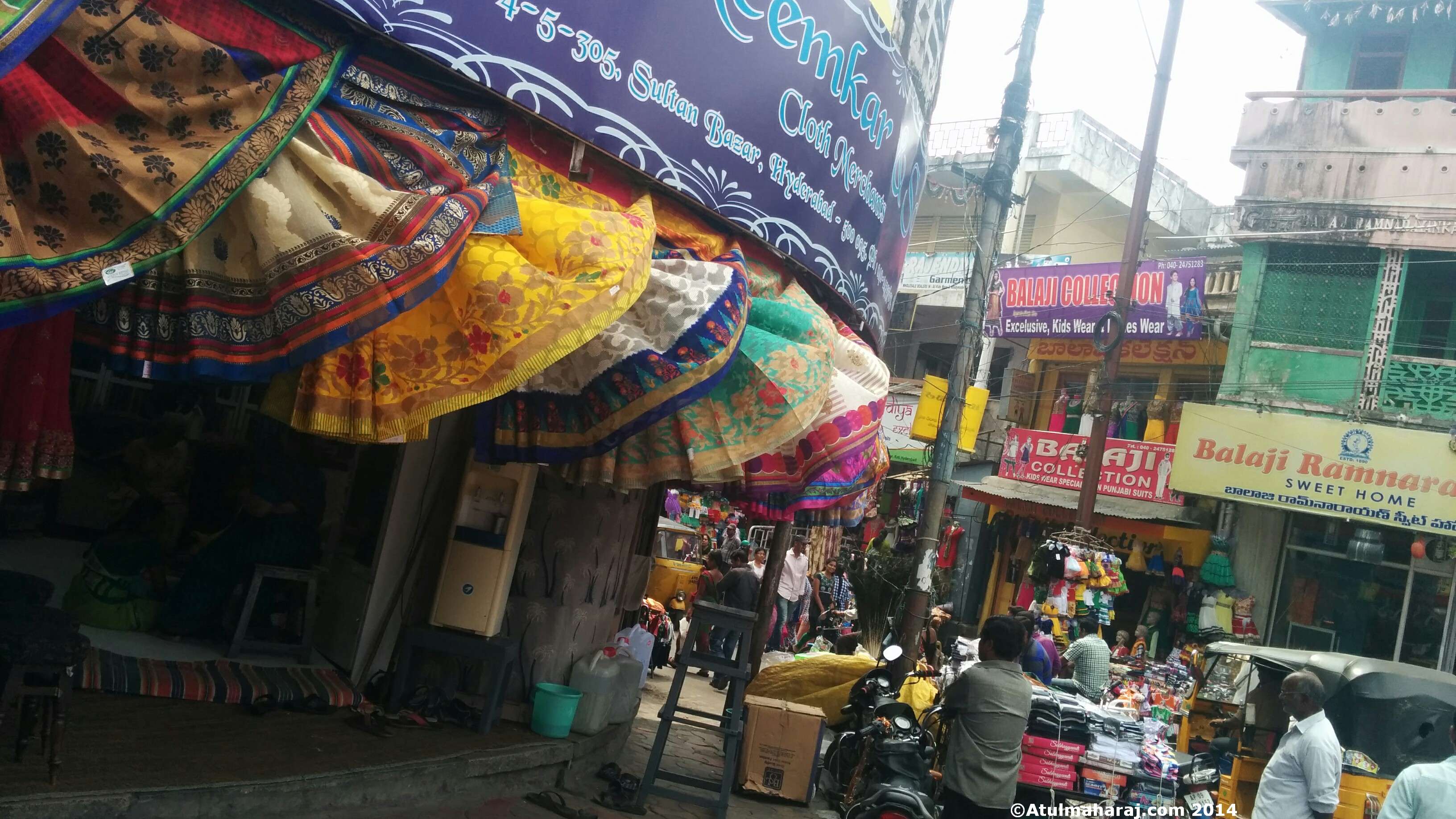 Every Sunday there is a huge book market and I bet if you don't find anything in a weekday, You'll definitely find it on Sunday!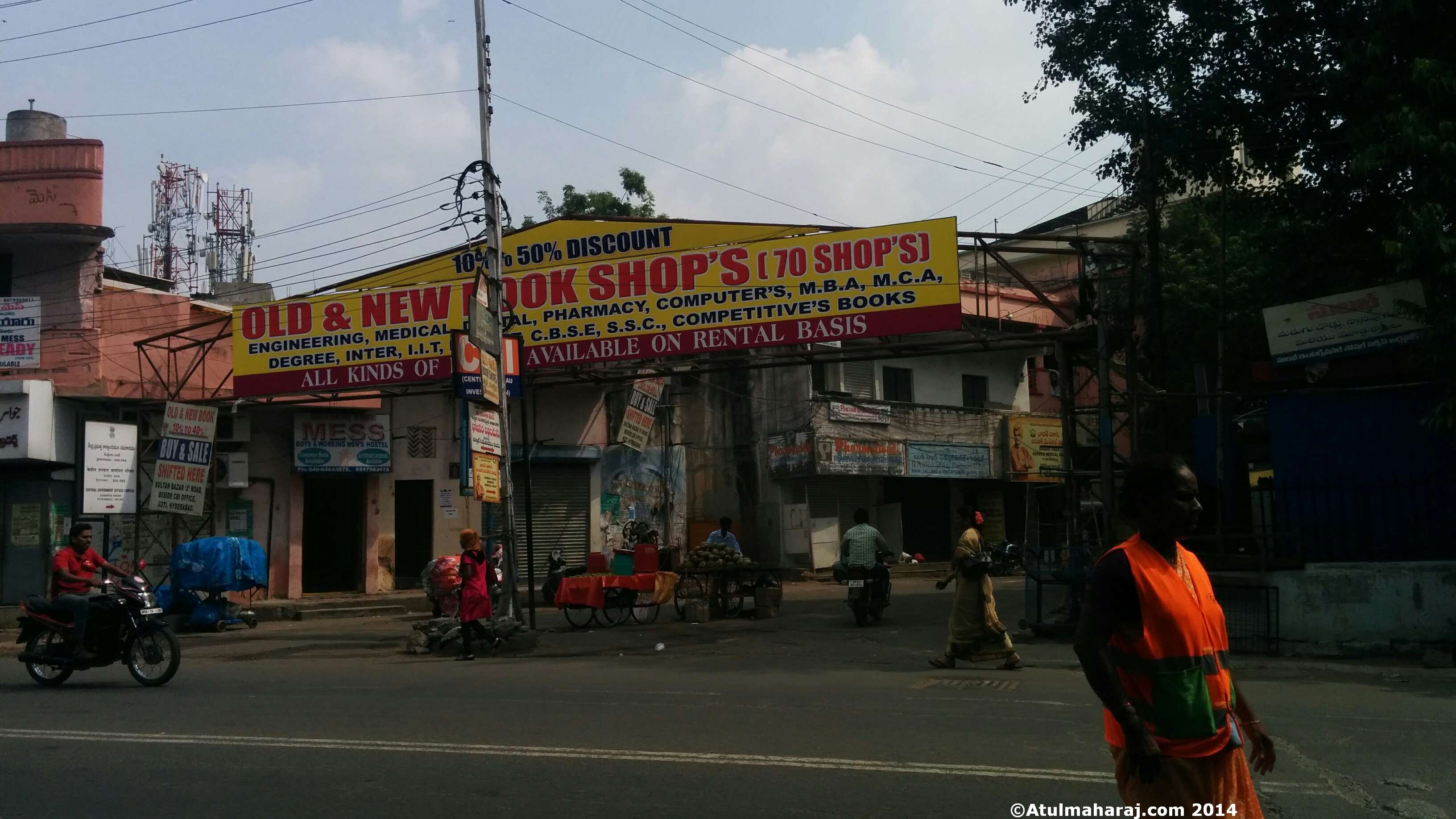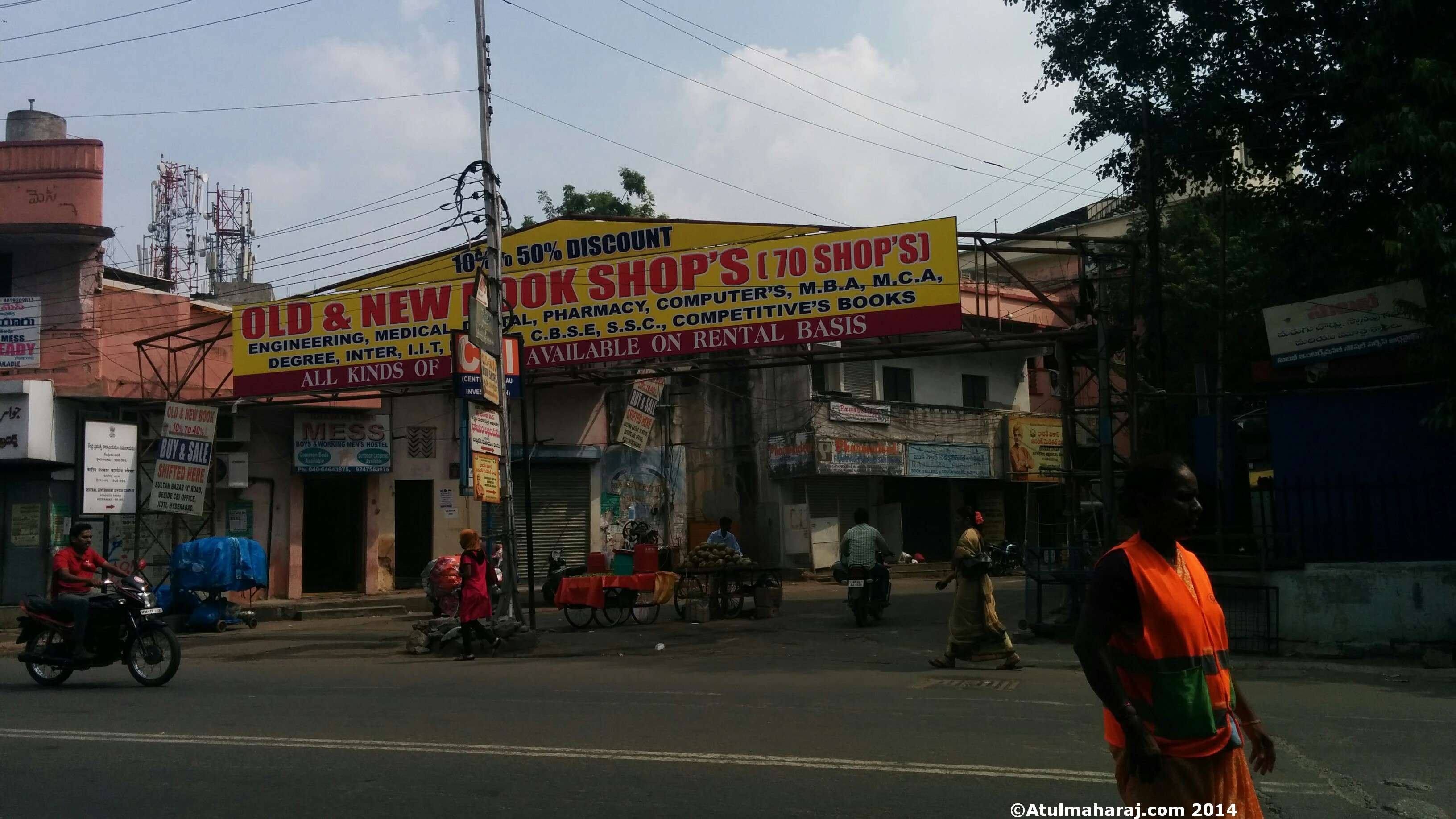 Troop Bazaar – Troop Bazaar is known for its hardware and electrical shops. One can find all the hardware needs like paints, doors, tools etc. along with electrical supplies like lights, fans, wires etc.
Gujarati Gali – Well, this is definitely not a place where you'll get Gujarati Cuisine. This 'galli' lane has shops selling electronic items(appliances-mobiles, TVs, speakers etc. and tools – LEDs, PCBs, Circuits, Kits etc) I was astonished to see many shops selling robotics kits and Arduino AVR Kits.
Street 1.,(Troop Bazaar) – This street is filled with spectacle shops. You name it, they have it. This whole lane has eye care shops on both the sides.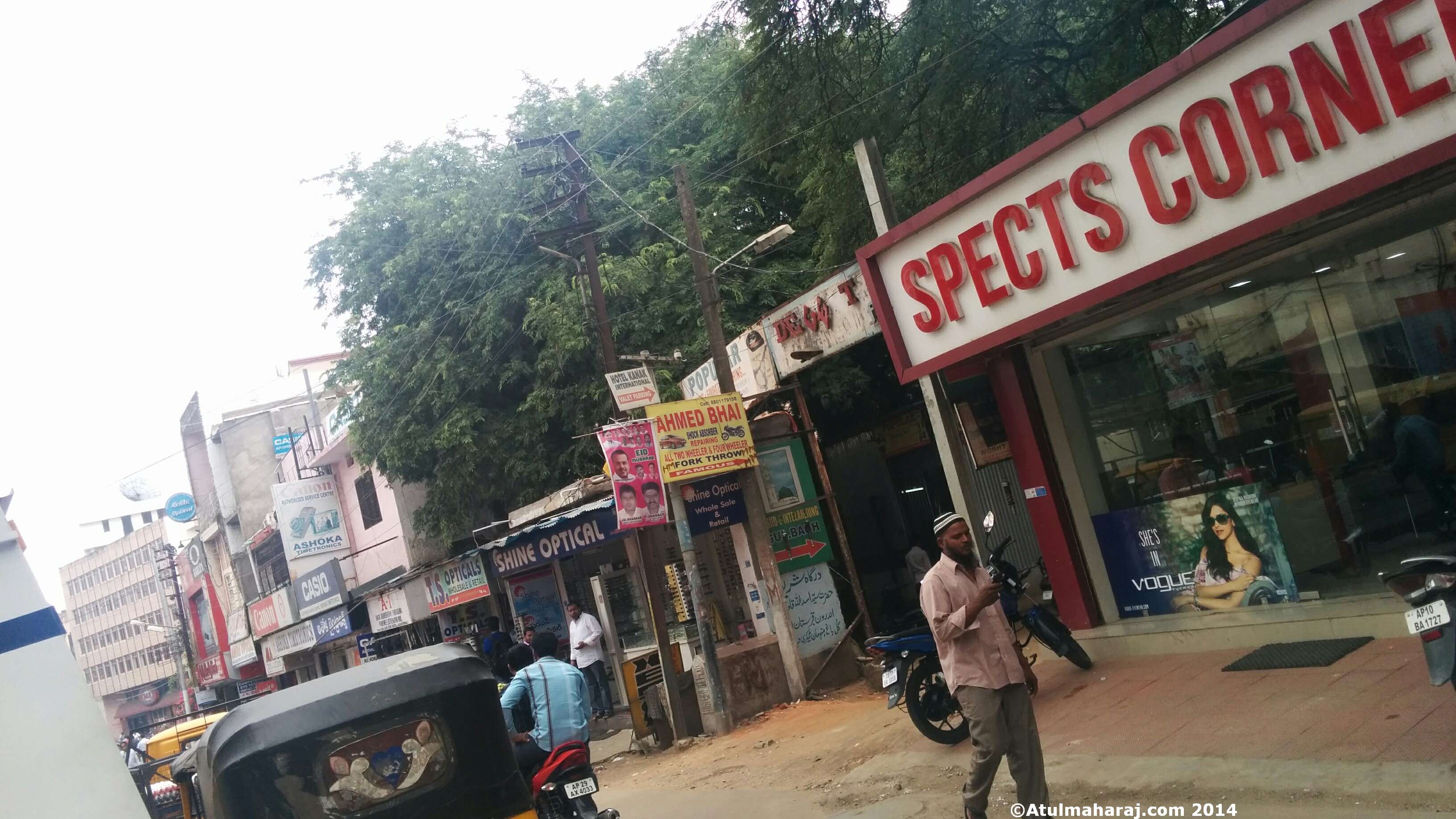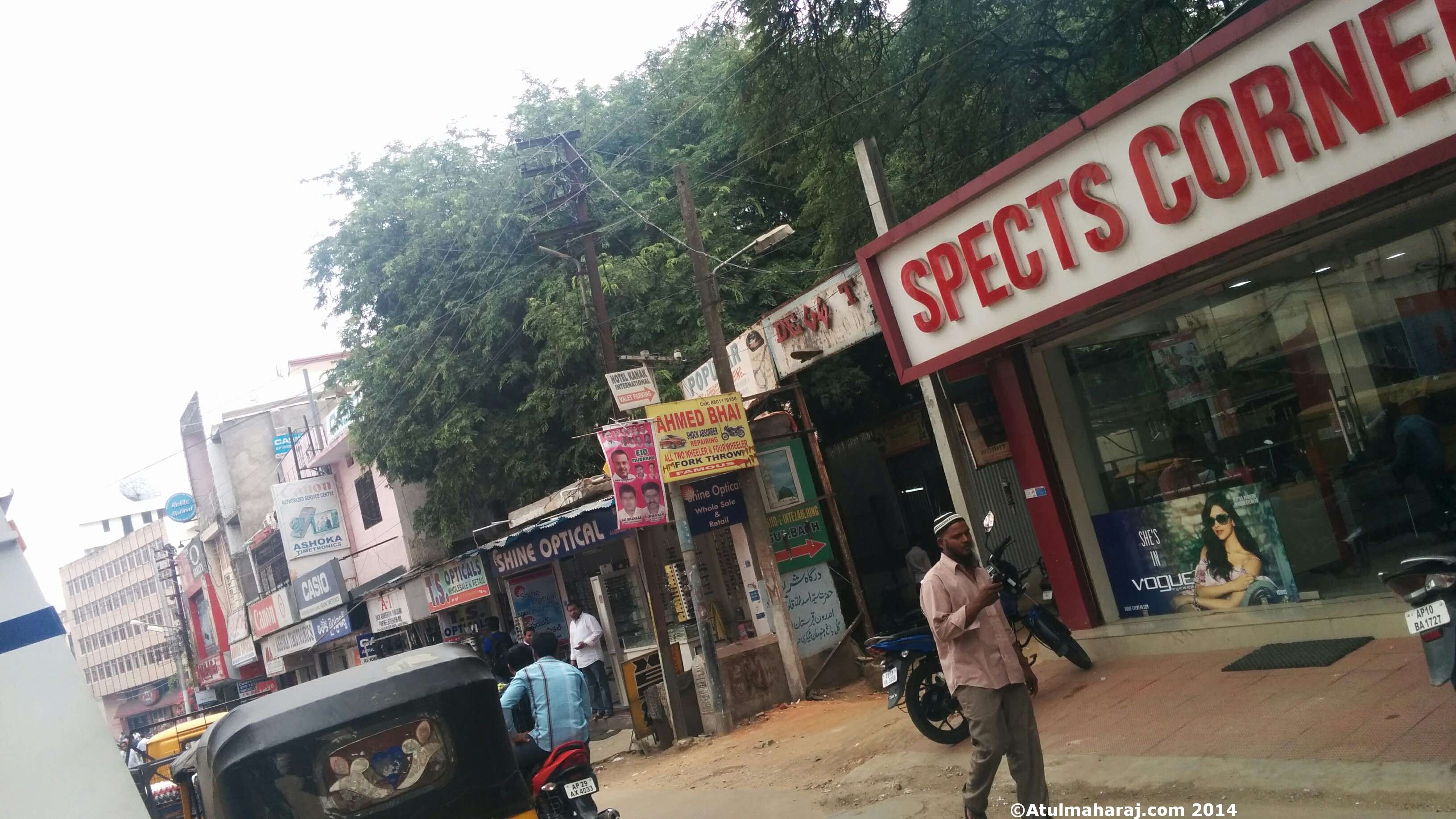 Bank Street – Bank street is kindof the main road to which all the above markets are connected to. As the name suggests, the lane is house to the Regional head offices of various financial institutions like State Bank of India, Andhra Bank. PS You'll find almost every bank's ATM on this street ! 😛 Plus it has a lot of shops selling sports goods – Cricket bats, Footballs, Weightlifting etc.
Abids Road – This is more of a 'bazaar-e-khaas' with most of the branded showrooms being a part of this. The Abdis road itself connects to the Bank Street which further goes on to join the Sultan Street.
So, all these together come under a larger area known as 'KOTI'. To get there, one can use the train or the bus. If using the train(MMTS) then one needs to get down at Nampally. And if using the bus, you can take a bus to Mehdipatnam and from there you can go to Koti. And If you stay in Gowlidoddy, Nanakramguda then you can take the 116N bus, which is a direct bus to Koti and drops us right in the heart of the market.
As usual I reached the market before time(my friends reading this can realize why I used "As Usual" :P) at around 10:15 AM and shops were still opening. So I decided to walk through all the lanes mentioned above, even though the shops were closed – I decided to take a tour and know the place. Walking from Bank Street, I reached the main junction of Abdis. There is a M&M Mall which has Big Bazaar and other small shops selling leather products, purses, bags, watches etc. Taking a u-turn from there and going on to the parallel road, I found the office of the Postmaster General of this region. I then realized that the area's pin code was 500001 ! Walking down the road, I reached another major junction, the famous whole sale fruit market. There was an old clock tower and Bilal Dairy. Right opposite to that was the famous Karachi Bakery. The bakery has numerous bakery items – biscuits, rusks, cakes etc. They have branches in HiTech City, Airport too., so don't miss it if you are here.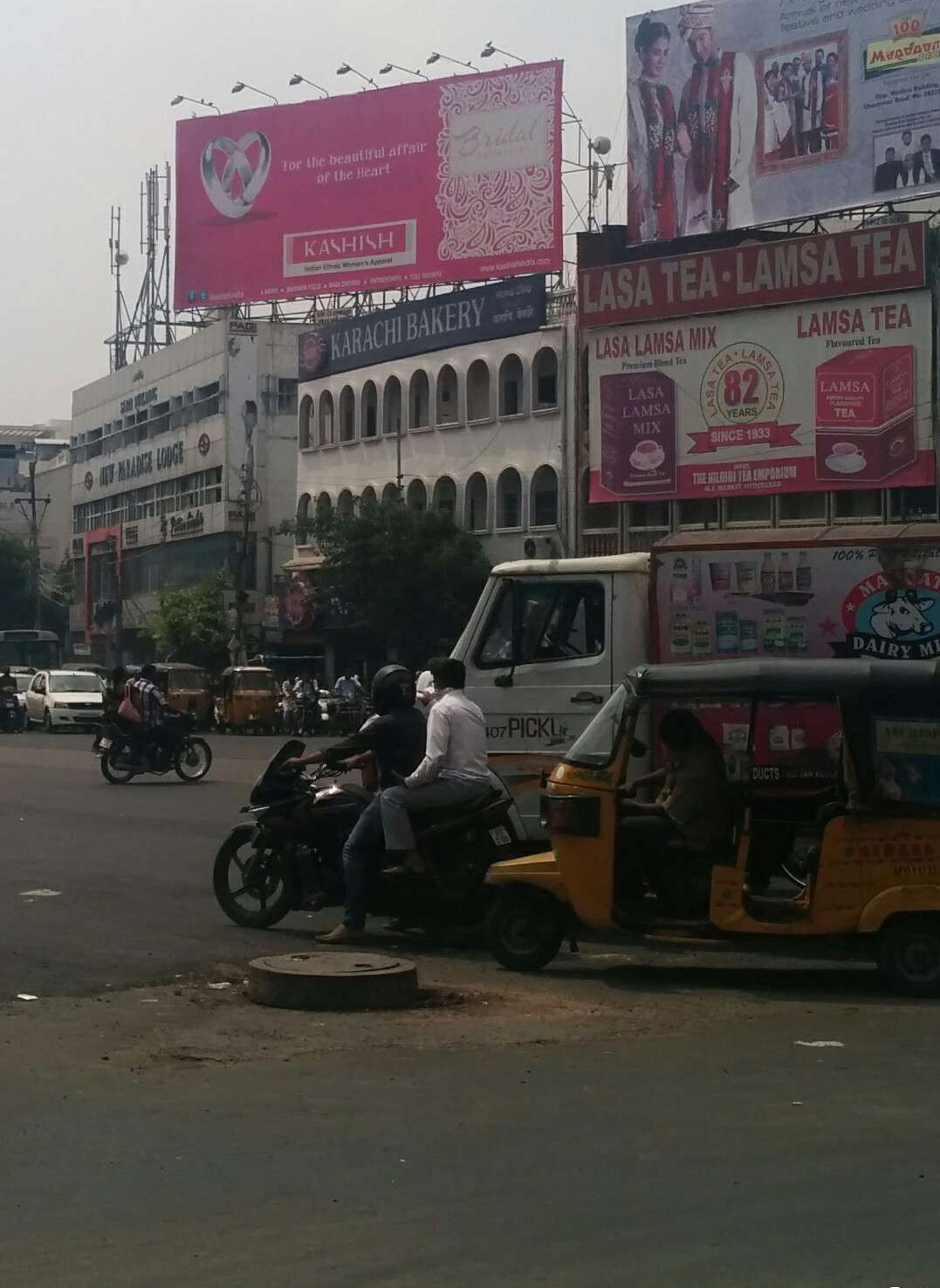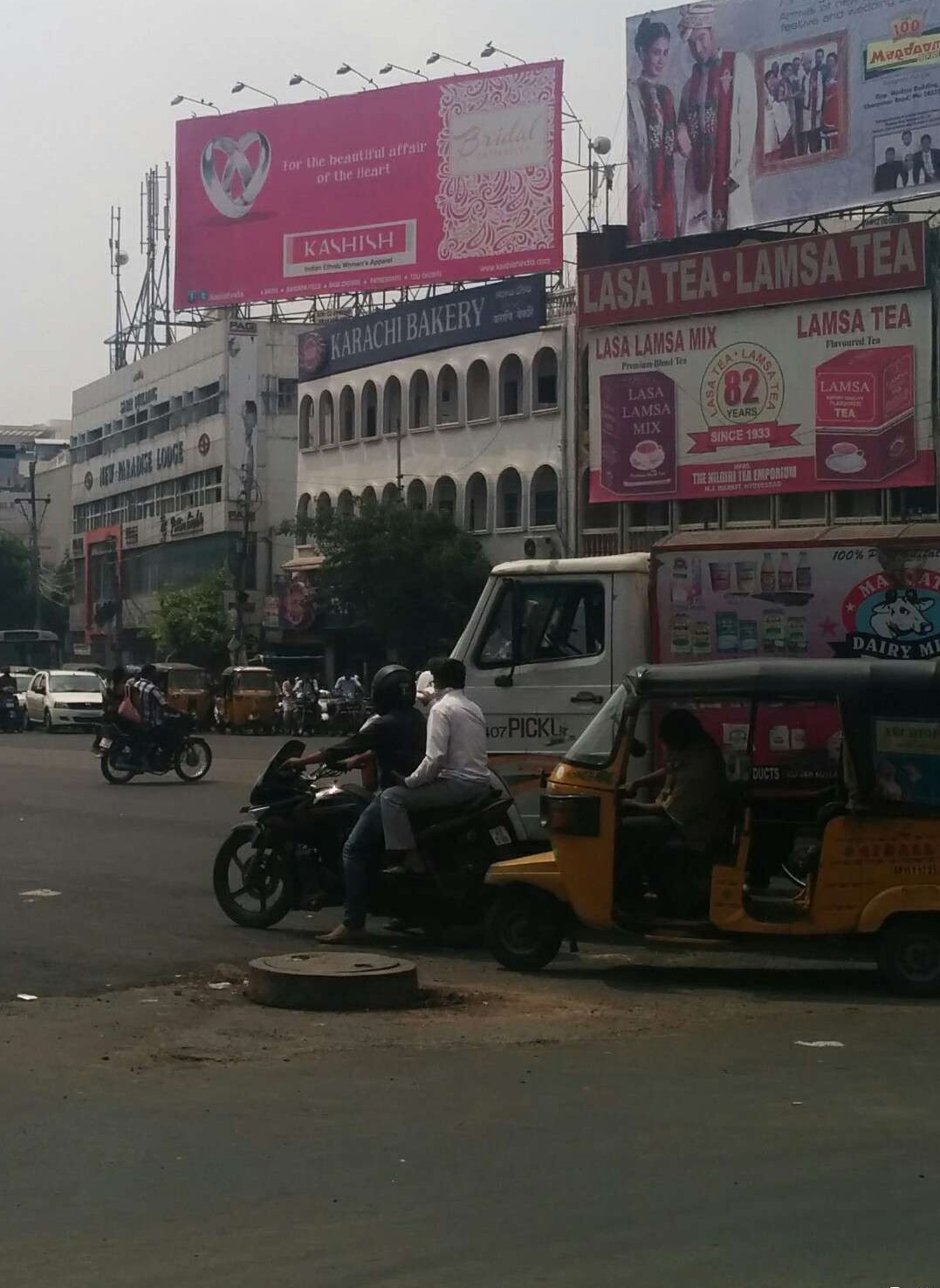 By now it was 12 and my stomach was constantly asking me for food. So I decided to walk all the way to Street 1(the specs lane). Once you are in the lane and walk about 2 kms., you'll reach Pragathi Maha Vidyalaya. A short walk will take you to Gujarati Bhojnalaya. PS Don't expect this place to be a 3-star restaurant ! Once you enter, you might think once again whether you're entering the right place or not ! It's looks more like an unorganized family function gone wrong, but that's not the case with the food ! The Gujarati thali is awesome ! The sweet dal, Bajra roti and shrikhand, the taste buds will surely have a great time !
Apart from this, there is Gokul Chat – well know for its chaat, kulfis. Beware, the place is highly crowded  by lunch time, you whatever you want get in advance 😛 Also there are a lot of stalls selling Sugarcane juice for 5/10 bucks. A great way to replenish your lost energy !
So that was all exploration done today. When you go, make sure you have ample time(4-5Hrs) so that you can have a great look of the place. For return, you can catch buses fro m Osmania Medical College. The frequency of buses is amazing but then again depends on where you want to go !
Hope you liked my view of the bazaar. Suggestions, Feedbacks, Corrections are welcomed. Do let me know if there's a wrong info here!
Happy Saturday !!