This is yet another "geeky" post from someone who has been writing a lot about Hyderabad and its delicacies for quite sometime now. But then again, I write a post usually when I come across some new, weird, or exciting experience and the one I had right now(rather I'm having one) is while installing Windows 10 Technical Preview – 64bit on my tiny little HP Mini.
Most of us are aware that the tech giant has already released a technical preview for all the customers world wide – obviously stating the risks involved while installing it on your systems – but nevertheless, I got my hands on this one too.
Before I begin, here's some background info that got me to this error. First of AL, my HP mini has a GRUB boot loader that allows me to choose my OS: Ubuntu or Windows 7.I created a new partition on my hard disk using a partition manager tool. The moment I restarted the PC, the GRUB gave me the following error – GRUB ERROR – UNKNOWN FILESYSTEM and didn't agree to even boot further !
To overcome this, in the GRUB CLI(Command Line Interface) do the following in order:
Type ls in the command line. This will give you a list of partitions present on your system. It would give a list like (hd0,msdos1), (hd0,msdos2) and so on.
Now comes the tedious part. Type ls the partition name followed by a forward slash '/' Eg.: ls (hd0,msdos1)/
The above line will given you unknown filesystem error. But for any one of those it will say something like lost+found along with other folder names.
Once you get the above line, note down the partition name. Let's assume (hd0,msdos5) for example.
Now type set root=(hd0,msdos5)/
Type set prefix=(hd0,msdos5)/boot/grub
Type insmod normal
Type normal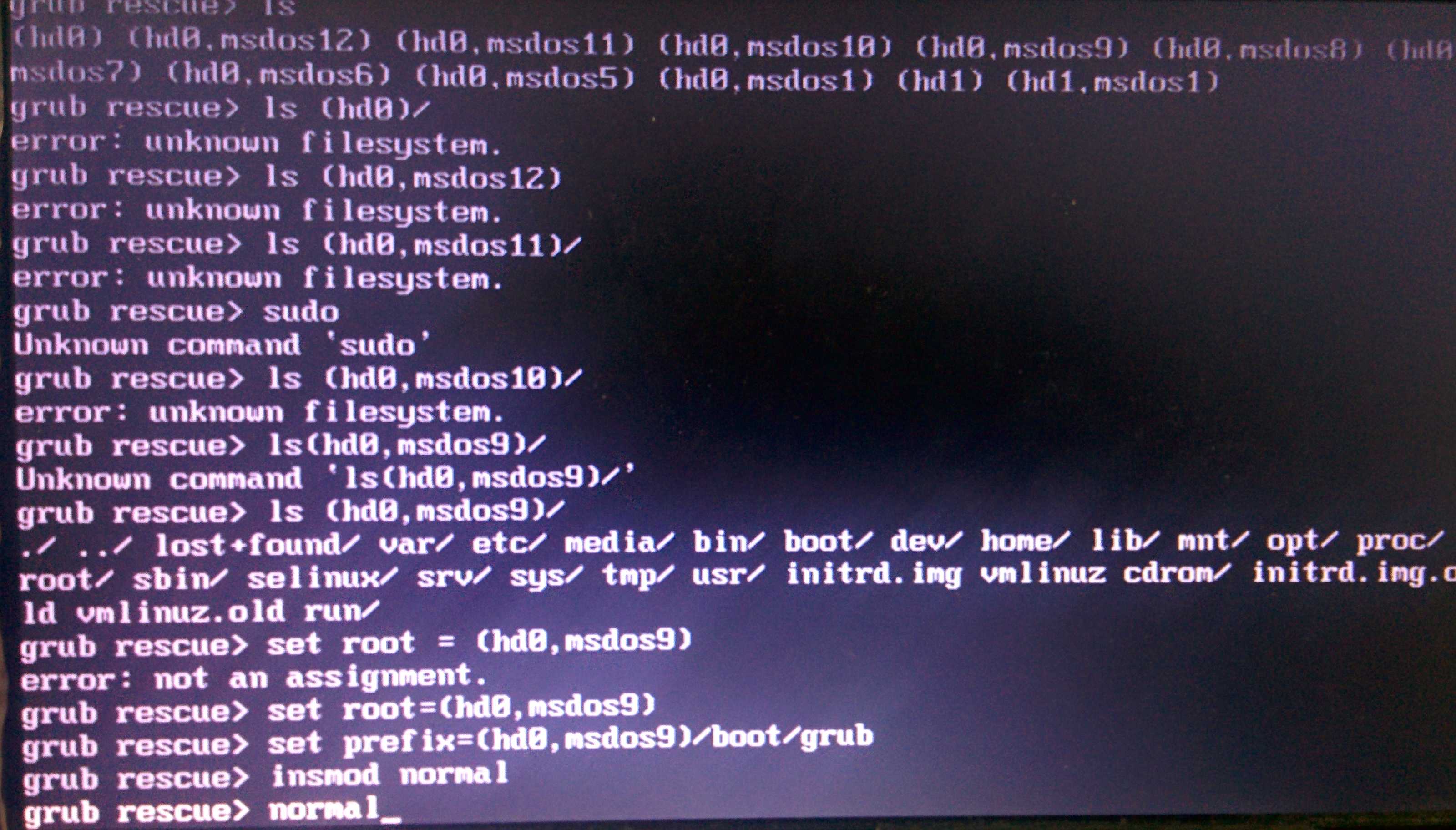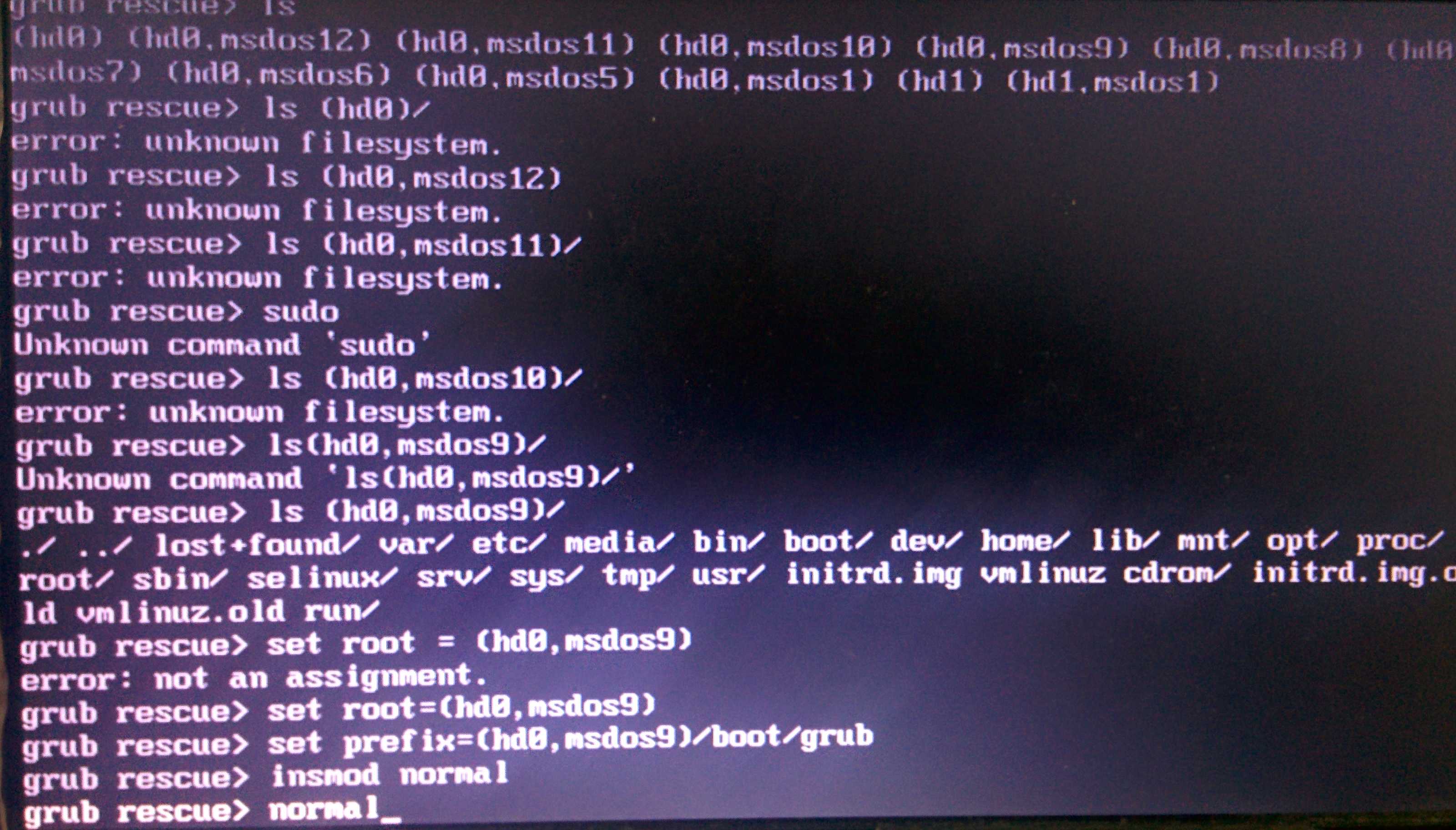 If all the steps are followed correctly, the system will reboot and you should get your familiar GRUB Bootloader back as before.
So, I guess his post is helpful for many of you as this was helpful for me too. One of the ways I'd like to document is by the blog post 😉
Cheers !