Whether you are a school going student, a college goer or even a professional – you would have had to make a report sometime or the other. And one of the most tedious jobs while making a report is to make the Table of Content aka Index. Most of us spend lot of time in making a table adding the topics, page numbers manually and then verifying whether they were correct and if you given an extra enter key, its all gone – everything is here and there and all page numbers are gone for a toss !
But, have you ever wondered if there was a way to automatically create table of contents in just a few clicks ? Well, even I was unaware for quite some time until my pal @metalwihen introduced me to this. So a big thanks to him for helping me and you all too !
So let's being.
Open Microsoft Word and head to References. Under that choose Add Table of Contents.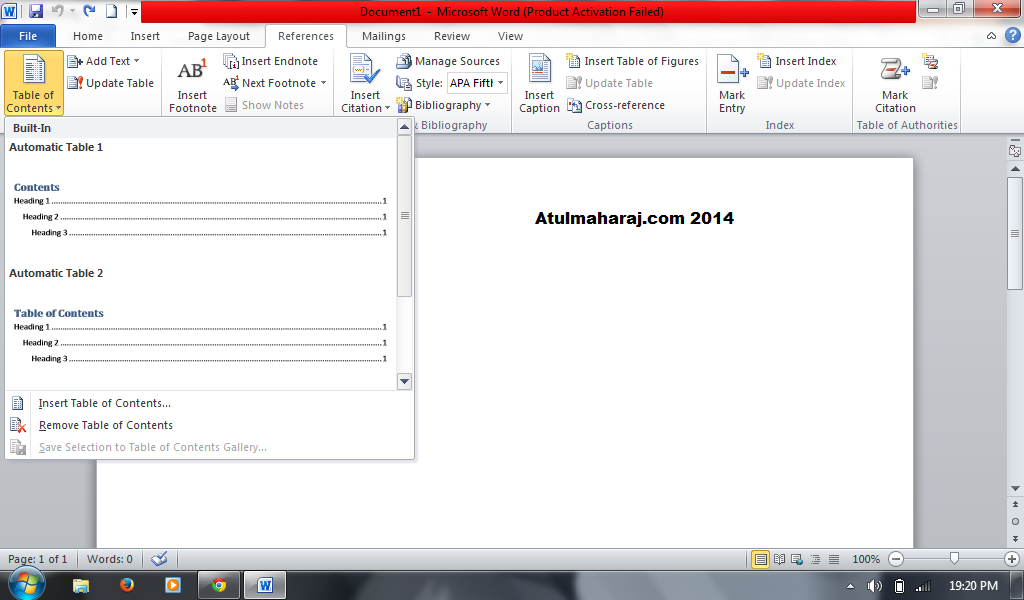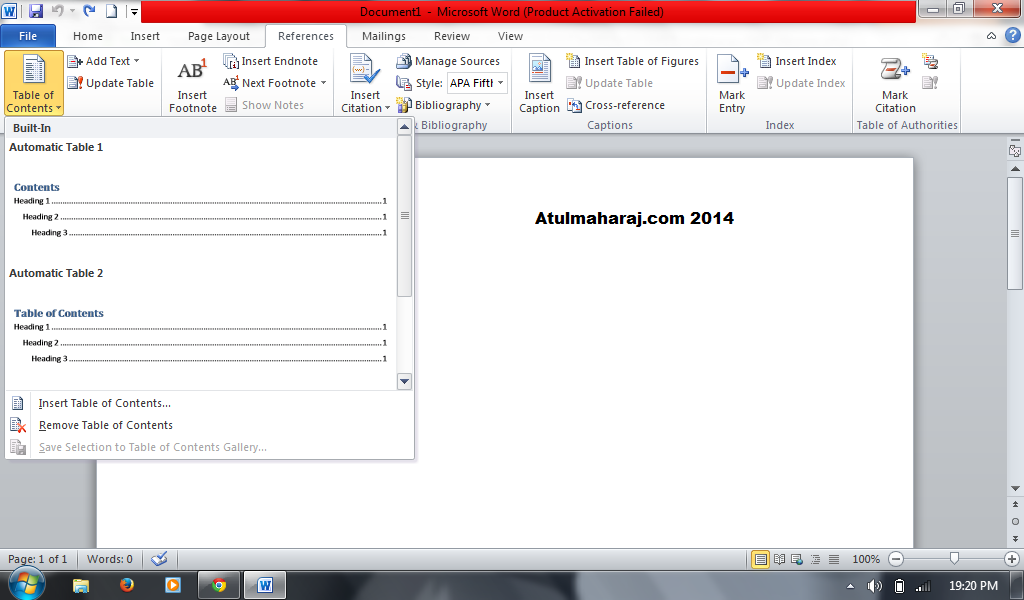 Choose a table design. A blank table shall appear on your screen.
Now go to any page where you want a title to come. Now goto References->Add Text. Under that Choose a Level – 1,2 or 3. The higher the level more the nesting/indentation towards right.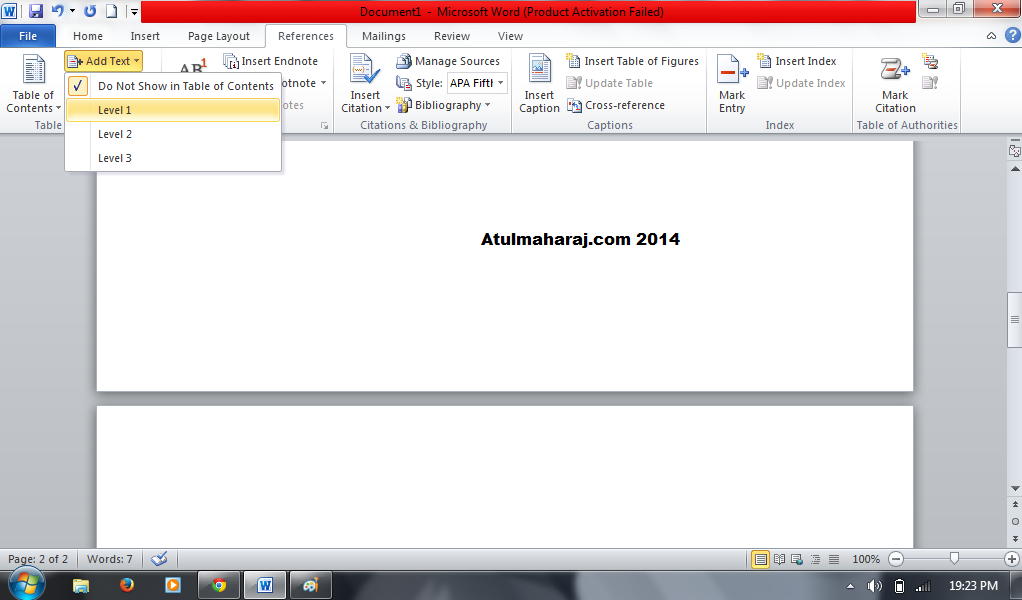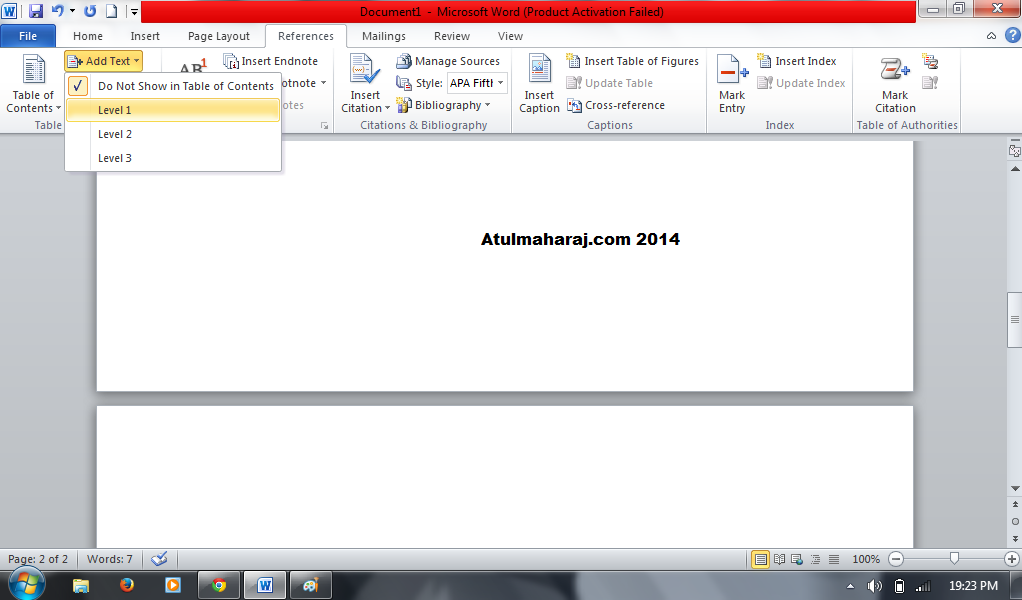 Add the headings that you want to show in the table of contents.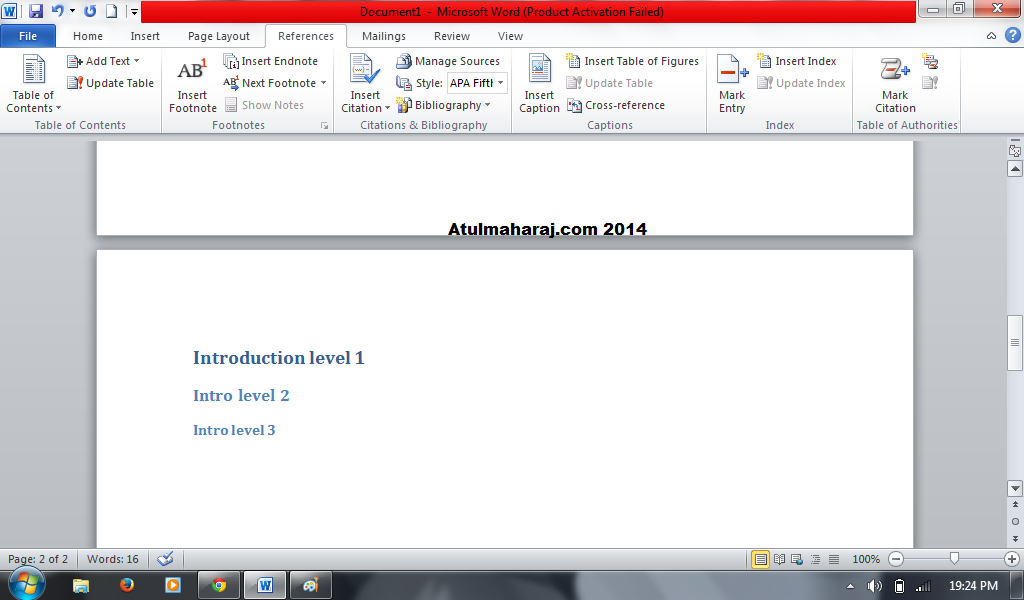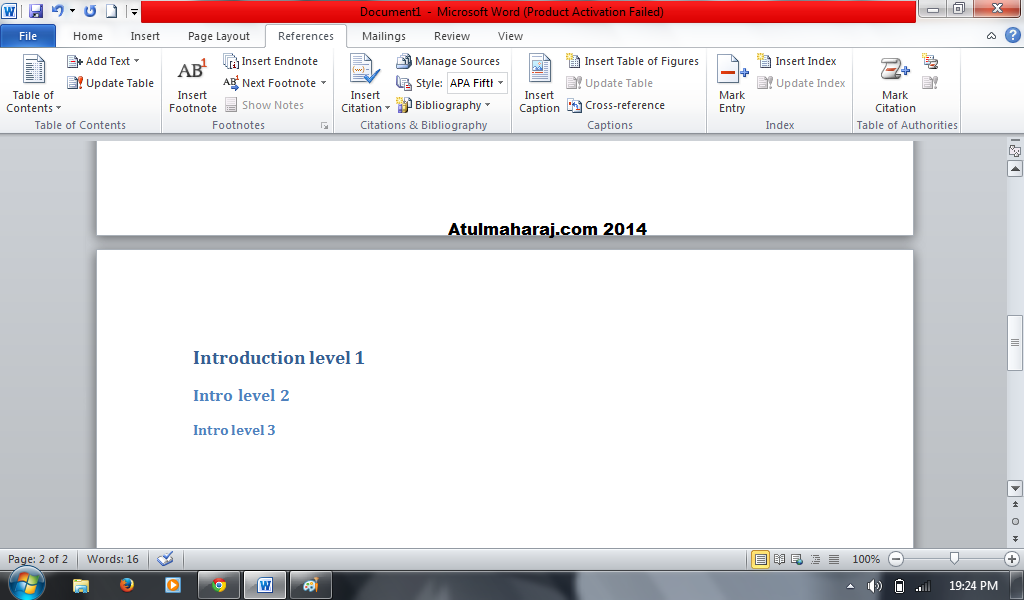 After adding the headings, go to the table on the first page and choose Update Table. Once you choose that all the headings from all over of the document are updated here along with the page numbers. And even if you change the matter – add text/images – you  simply have to come to the table, and select update table.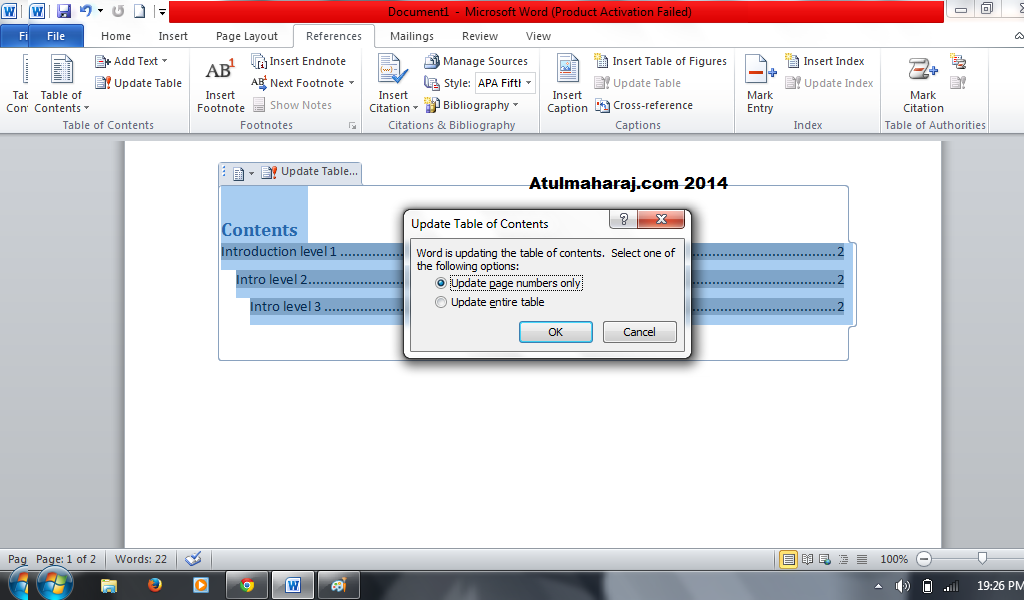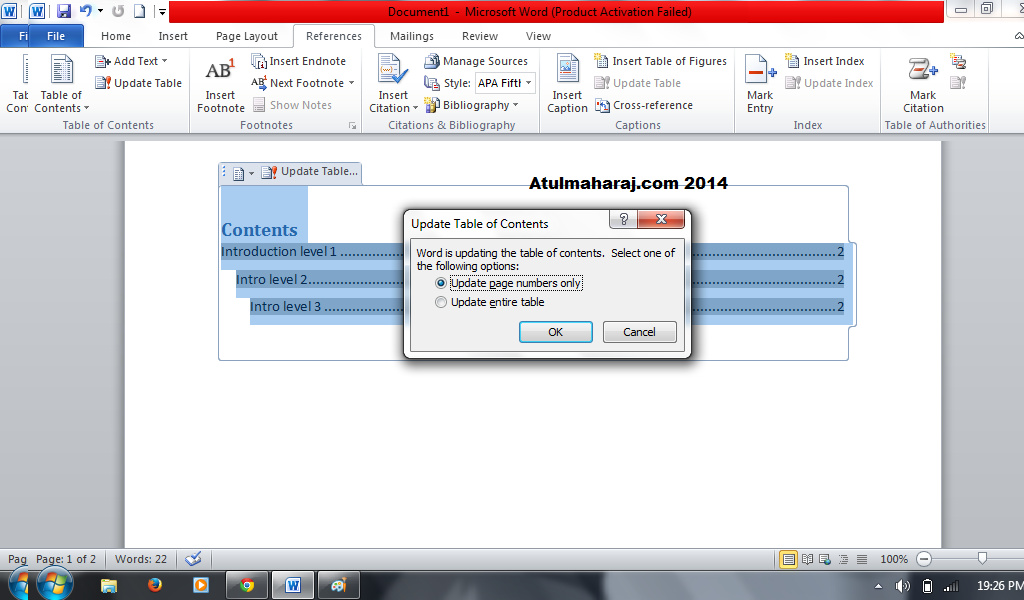 Isn't this easy ? Today actually we had to make a report and most of the people around me were making it by creating table and adding the topics and page numbers manually. Well that's tedious job. Hope they read this and this does help them out !
Have a great time ahead !