It had been good 9 days festivities when Lord Ganesh stepped into our neighborhood in various 'avatars' – from riding bike, to flying a plane – he does everything. But the time passed so quickly as we were engrossed in the celebrations , it was time to say Good Bye Ganesha…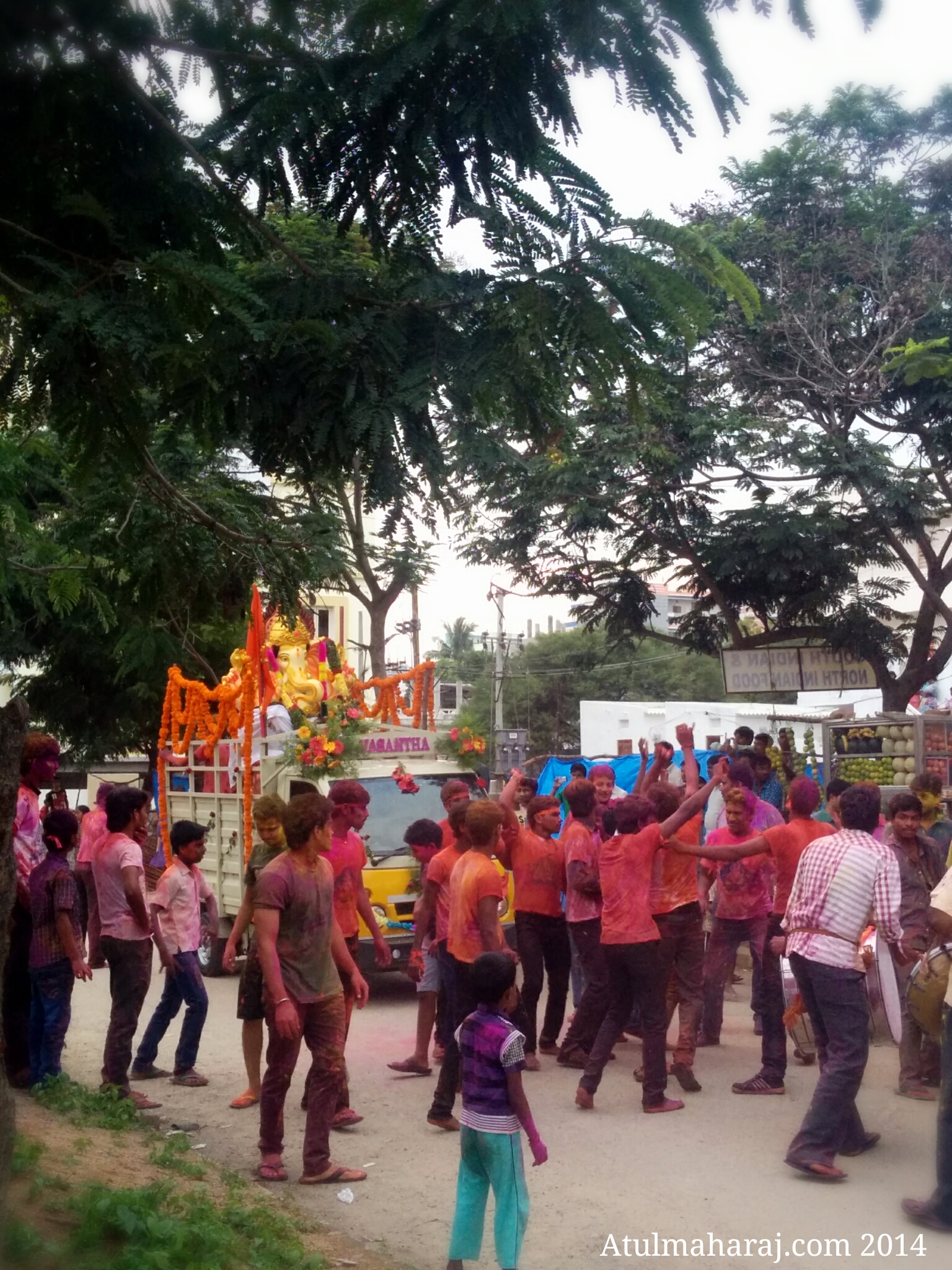 Yesterday while returning from office, I saw lots of Ganesha idols being taken for immersion which is the done on the last day of the festivities. Idols are carried out in huge processions with dance, music and colours. Its a happy and joyous moment.
Well, the festivities have come to an end. No more dance, music, and sweets for the next few days until Navratri starts.
May Lord Ganesha bring happiness to your lives and help you achieve what ever you wish !!
Ganpati Bappa Morya !!!