Most of us remember the good old days when we used to play Snake or Space Impact on your bulky, brick like, yellow light phones. Those were the 'fad' at that time, and you were the coolest amongst your friends if you had one. But we have come a long way since then, it's the age of multitasking and its that time when people have lost the patience to see the 'Loading' popup message, we all want everything around us to be snappy and with than our devices too have become snappy. With the barrage of smartphones around us, our appetite for faster phones is increasing day by day and to curb this appetite, our very own hardware giant – ASUS – has a great smartphone  – the ASUS ZenFone 2.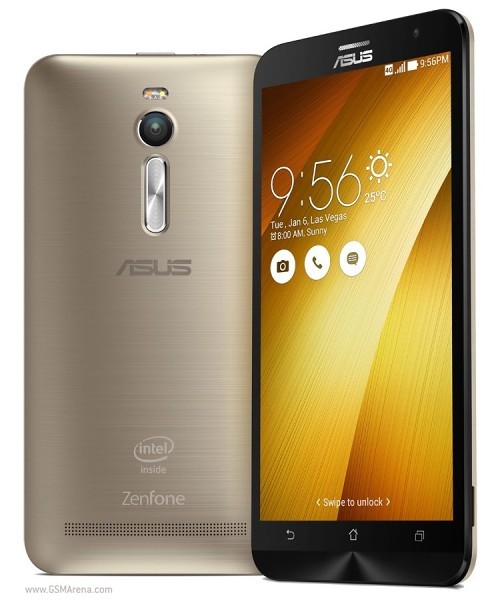 Synonymous with the World's first smartphone with a 4 GB RAM, this device is ought to be a beast among its counterparts in terms of memory and snappiness. Coupled with an Intel Atom Quad Core Processor, the ZenFone 2 has surely set a benchmark. So for all you 'geeks' out there, there's a 64 bit quad core processor combined with a 4GB RAM, no that's what you call a beast.

Apart from the 'heart' of the phone, the 'sight' of the phone is worth talking about. The ZenFone 2 comes with a 13 Mega pixel Camera that can take photos up to a resolution of 4128 x 3096, which is what 4K is all about! The phone also has a Pixelmaster Camera that helps take come perfect pictures in low light, so your favorite Diwali moment can be captured just the way you like it! And there's something for the Selfie Lovers (just like me :P) a 5 Megapixel front camera that will help you capture the perfect 'bout' or the 'duckface' photo 😉
Asus Zenfone 2 and its brilliant display. Courtesy: tabtec.com
The ZenFone 2 comes with a Fast Charging capability and thus can charge your phone from 0-60% in just about 30mins! That's quick! This means that you don't have to wait a long time before you continue your favorite 'Candy Crush' game. This is unique feature that will ensure your phone is in your hand most of the time rather than the spending time with the charger!
All in all it's a great device, and no its not only for the  'uber' class, the entry version of this phone is available for a decent 13k while the high end model costs a little over 22K. Also the handset is available in vivid colors like Glacier Grey, Osmium Black, Glamour Red, Ceramic White, Sheer Gold.
So why wait? This piece of astonishingly engineered device is available on Flipkart, so hurry up and grab yours ! To get the latest information about the phone, do join their Facebook Community, must say they are really active there 😉