Just a while ago while I was writing the post for Xiaomi Mi Band, I came across a strange looking icon in the task bar, looked like a Windows 8/8.1 icon at first glance, but turns out that the Redmond giant Microsoft has started to push notifications to Desktop users with Windows 8, Windows 8.1, Windows 7 (Original or pirated) asking them to Reserve your copy of Windows 10 for Free !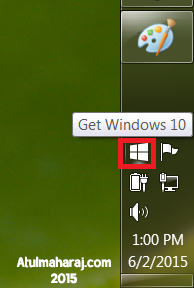 The user simply has to click on the button, in a new window click on Reserve  button and then enter the email id(optional I guess) and congrats you have reserved yourself a Free Upgrade to Windows 10 !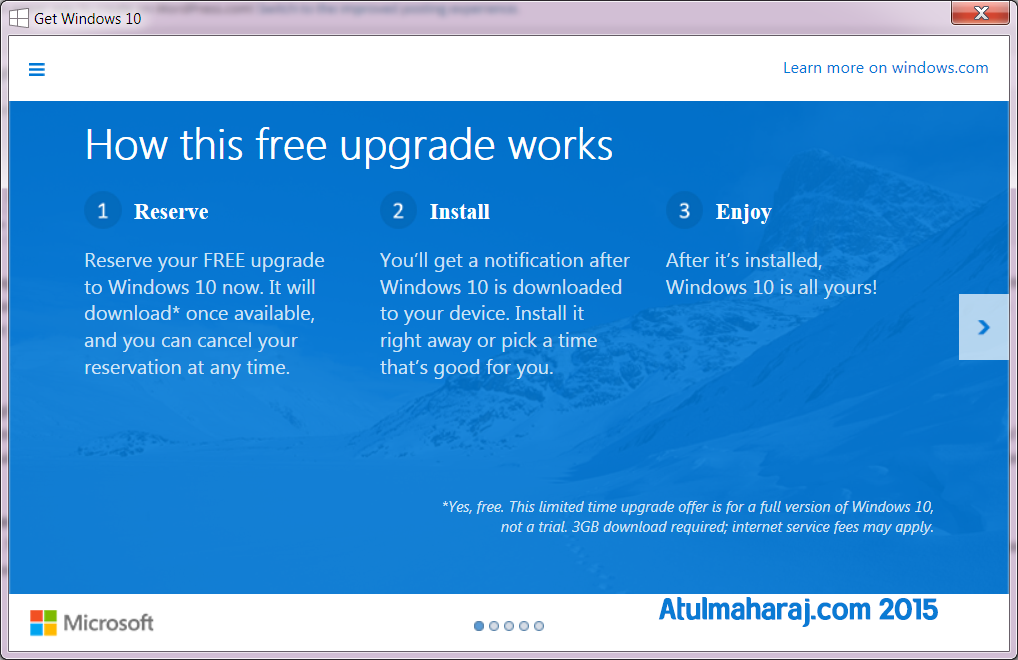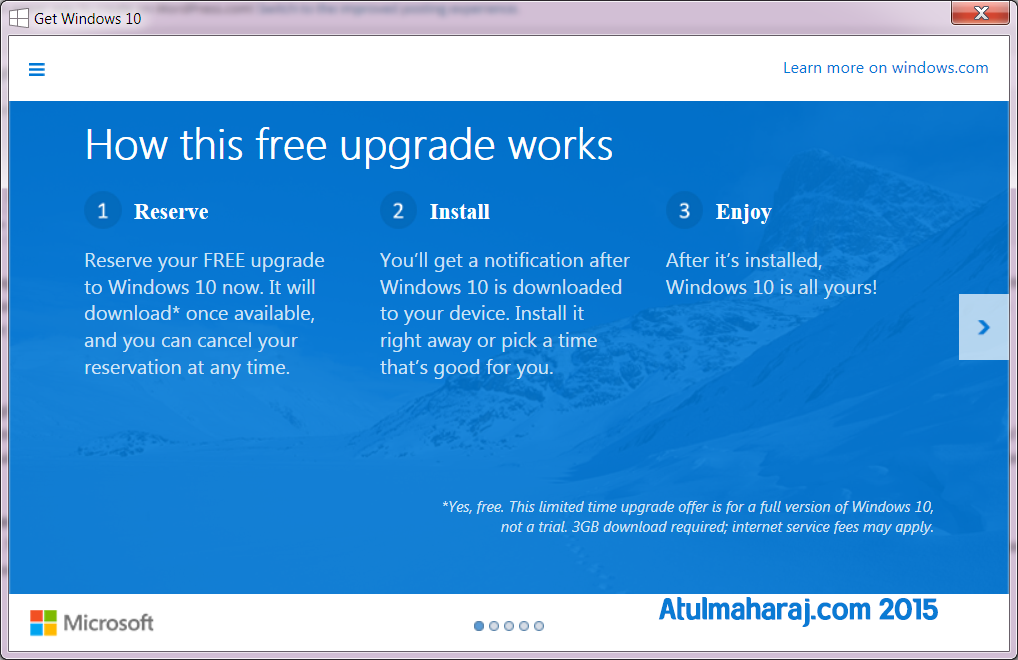 It also says that it will be a 3GB download, so be prepared, save you bandwidths 😛 So if you haven't done it yet make sure to do it now ! If you don't have the icon, its probably that your computer isn't up-to-date with the latest patches. Update your PC to get this.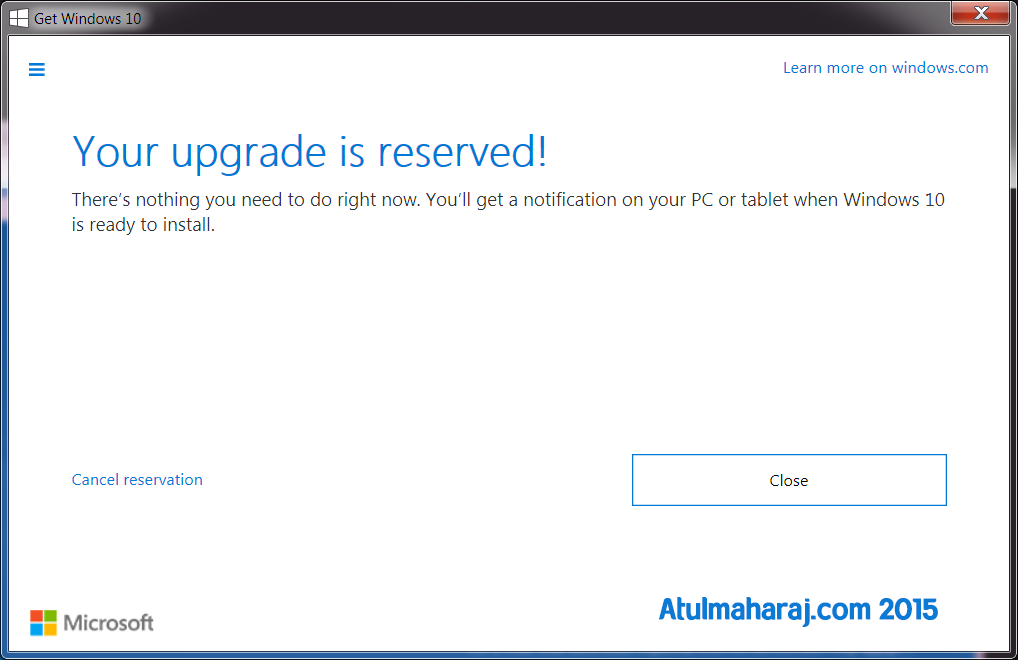 Windows 10 is seen as a show stopper OS by the tech giant. With loads of performance improvements and UI tweaks, this is dubbed as the greatest Windows Version ever. Well, Will it be a hit like Windows 7 ? Or Will it be a miss like Vista ? Only time will tell, August 31 is the official date when the OS will be released. Meanwhile you can share your views on it in the comments, I'm sure you will have lots to say !