About 165 kms from Guntur lies a place which probably isn't flocked by tourists, only the locals in and around are aware of this. And me showing the true colours of a Hyderabadi, decided to visit Suryalanka Beach. This was a short weekend getaway. Needed a break from work off late, and what better way than this.
Usually I prefer traveling by road but this time around I decided to get around by train. Left hyderabad on Friday night by the Simhagiri Express that departs from Secunderabad at 2255hrs and reaches Bapatla (the nearest railway station from Suryalanka beach, 10kms from the beach) at 0525 hrs (+1 night). The journey was pleasant as the train chugged its way through Kazipet, Vijayawada, Tenali and finally Bapatla. However, while going back you want to ensure that there is some auto in the vicinity.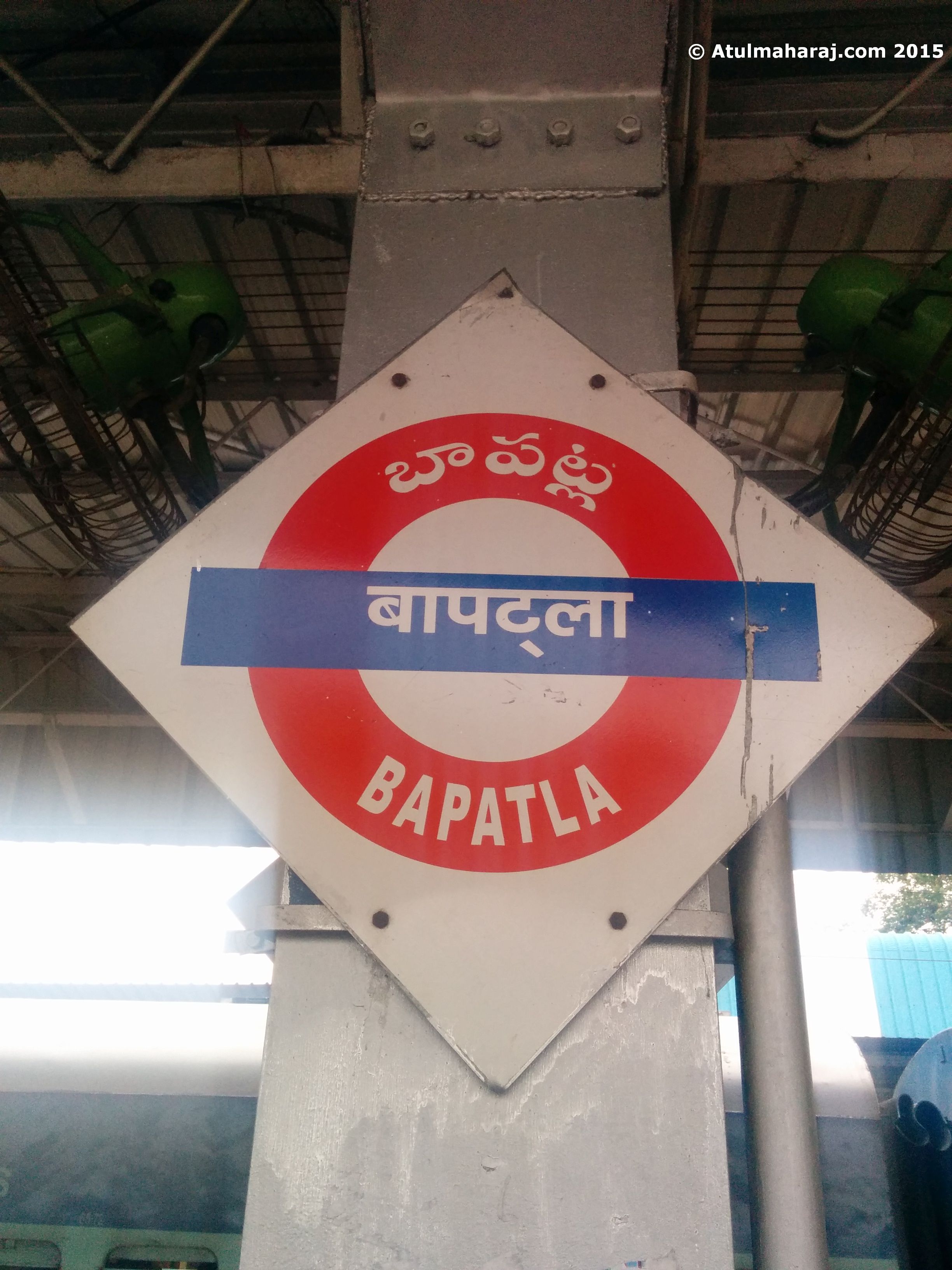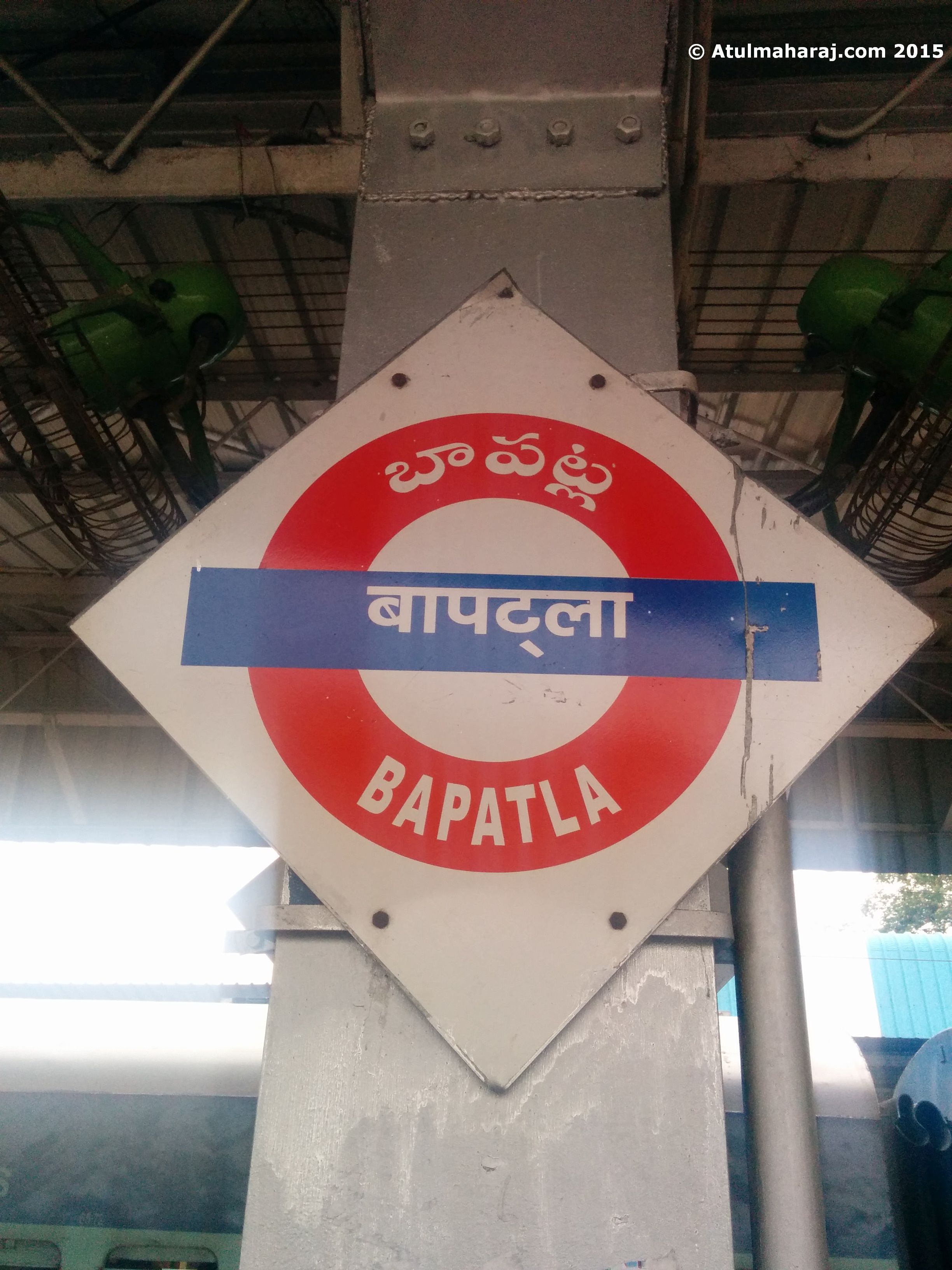 From the station there are strange rides available to bus stand and nearby places. (strange because it's a 'cross breed' of a cycle rickshaw and cycle-lorry) However there are autos available for Suryalanka Beach and the charges are bit on the higher side. (200-250₹ for 5 people). Usually you won't find autos after 7-8pm, so if you have a private vehicle then it's not an issue, else do take the phone number so some auto guy who can pick you up (just what I did, as I had to catch Hyderabad Express at 2215hrs from bapatla). As for accommodation I had booked the APTDC Haritha Beach Resort online, will talk about it in another post.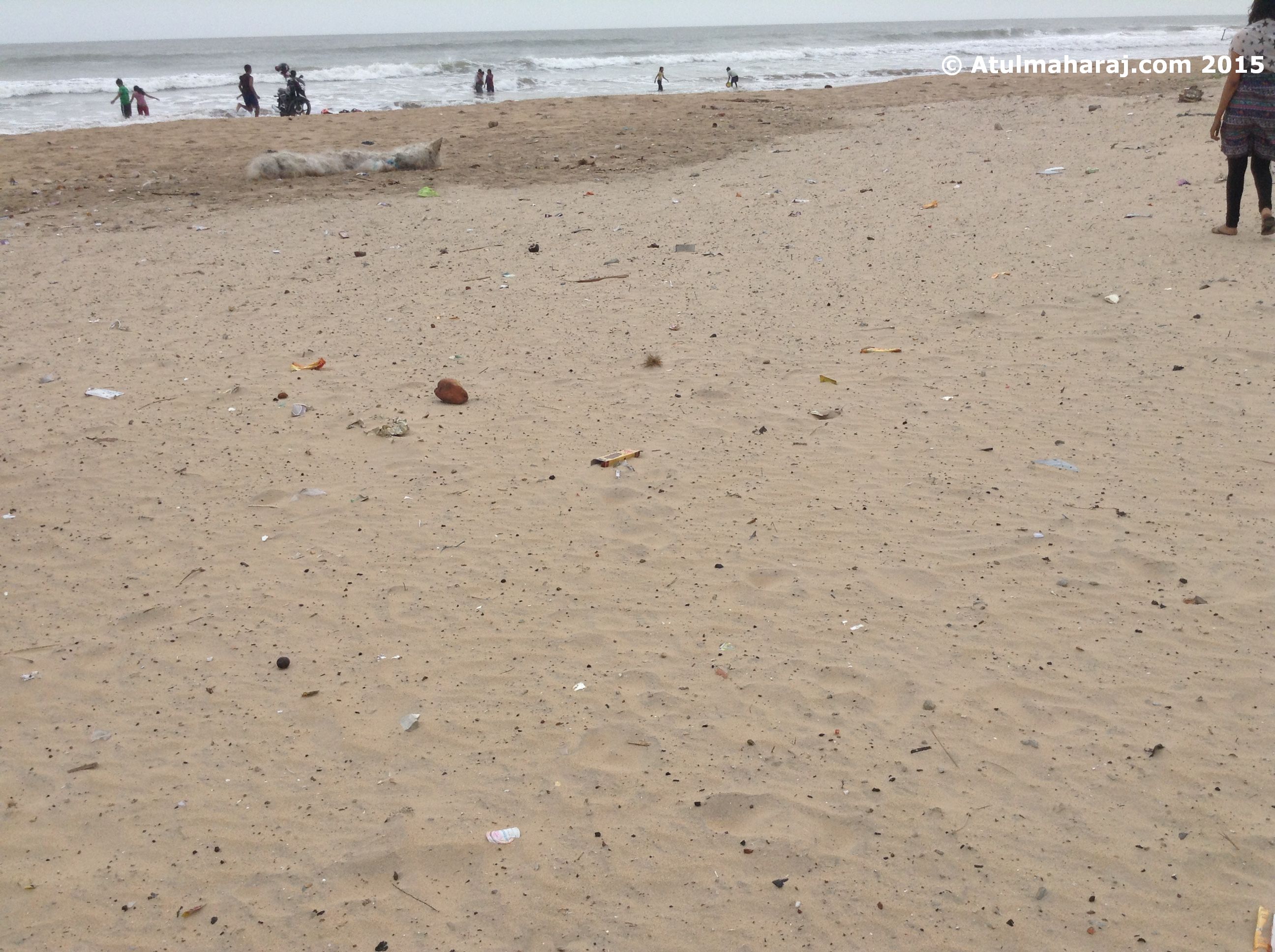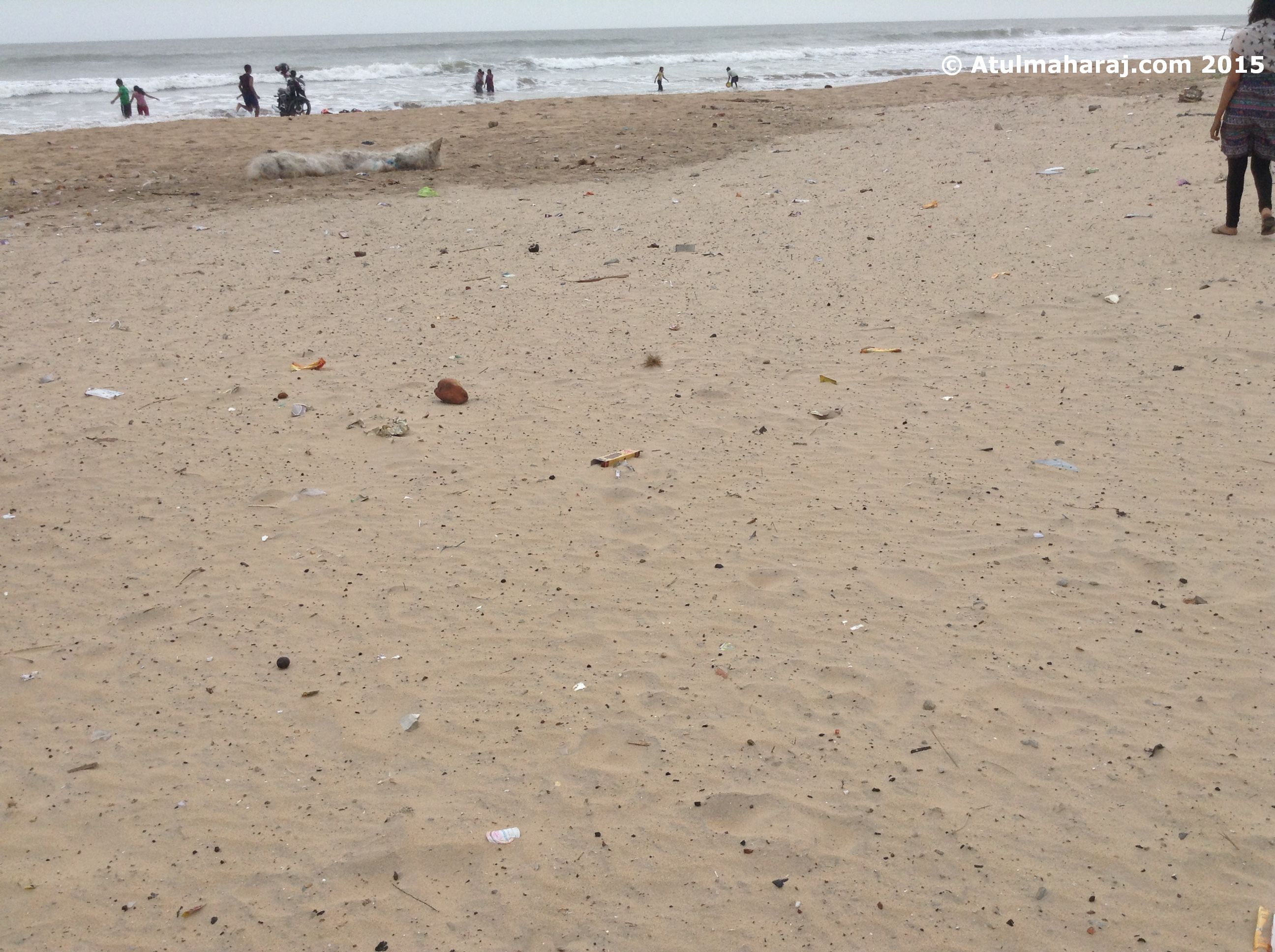 Coming on to the beach. The first look at the beach might send SOS signals to many. The beach is untidy and dirty. Bits of paper, cigarette packs, wrappers thrown around here and there.  But glad this isn't the case at the proper beach. You need to cross this hurdle to reach the beach which is completely different. The pre beach and the beach area are poles apart. The beach is more of a muddy beach rather than a sandy one. If you are on the lookout for sea shells, star fishes, crabs etc, then I'm afraid you will have to try your luck else where.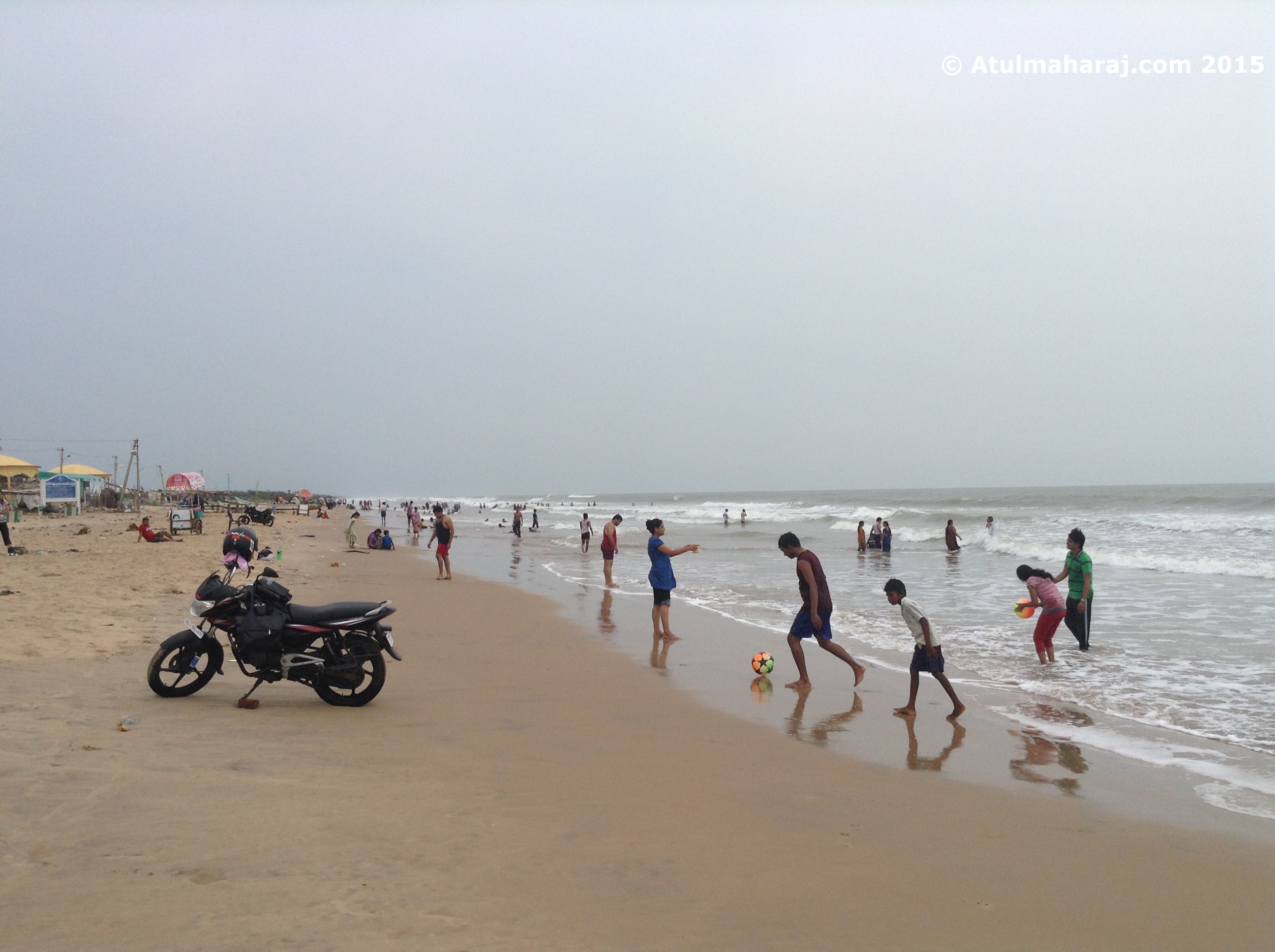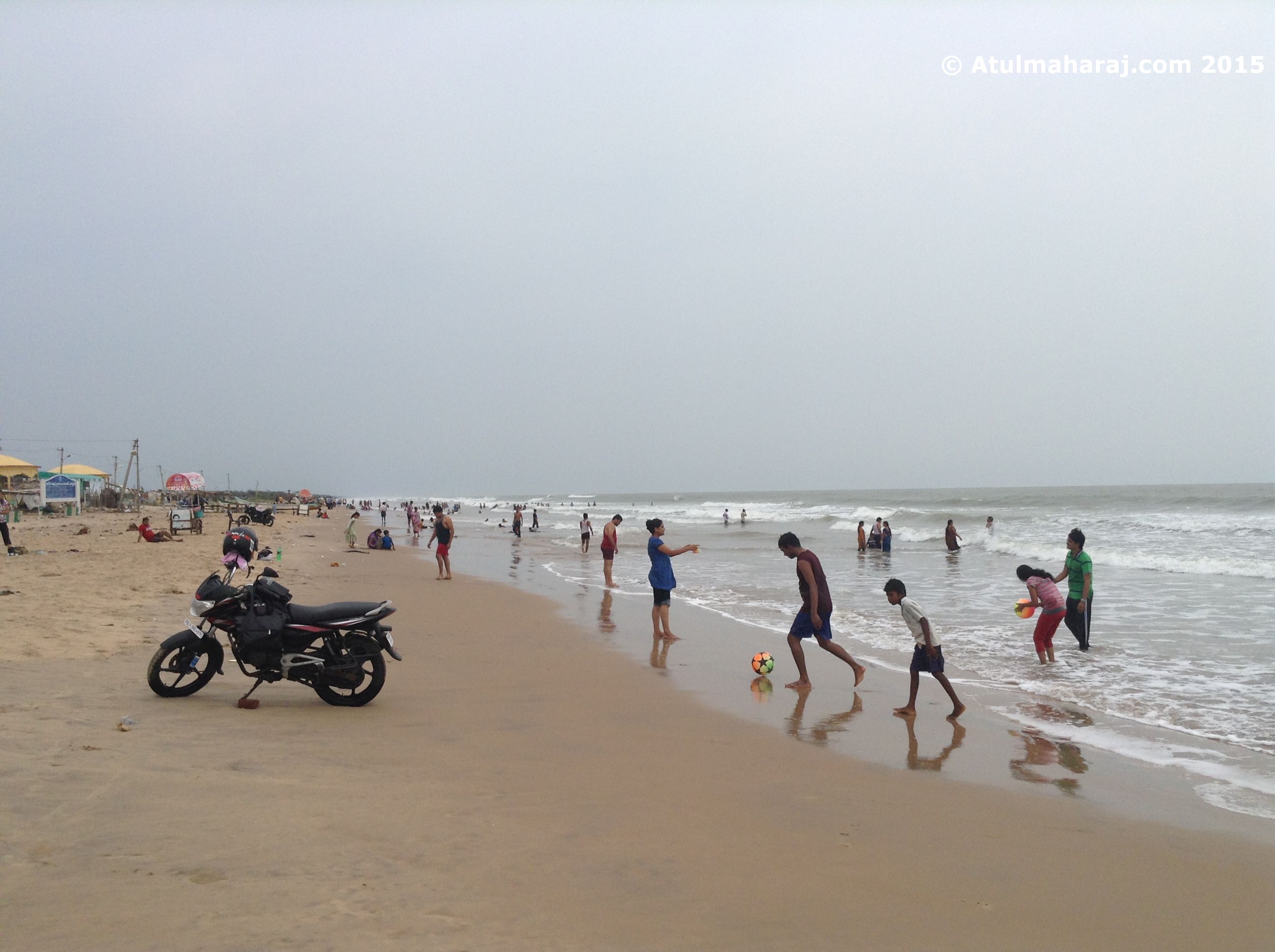 The sea is pretty quiet and calm compared to its counterpart Arabian Sea which is quite lively. If you have been to beaches on the west coast of India then surely you would realize this isn't up to the mark. There are ice cream stalls, stalls selling toys, sea shells merchandise etc. However there aren't any food joints, so if you are hungry, either try your luck at Haritha Beach Resort or probably go back to the city.
So all in all, I would say it's a decent place to drive to and spend a couple of hours and have a good weekend. This would be quite different if the APTDC paid a bit more attention to the beach to beautify it and most importantly keep it clean.