It was a perfect weekend as I took some time off and thought to visit the bazaar and see the festivities that were in play for the ongoing "Ramzaan" Just came across this wonderful food-joint called Cream Stone, its an ice cream bar. It was my first visit to this place and Whoa ! That was amazing, gave my taste buds a taste of the seductive Karamal Sutra – a deadly combo of chocolate caramel along with roasted almonds and brownie ! So thought to share a pic of this wonderful delicacy.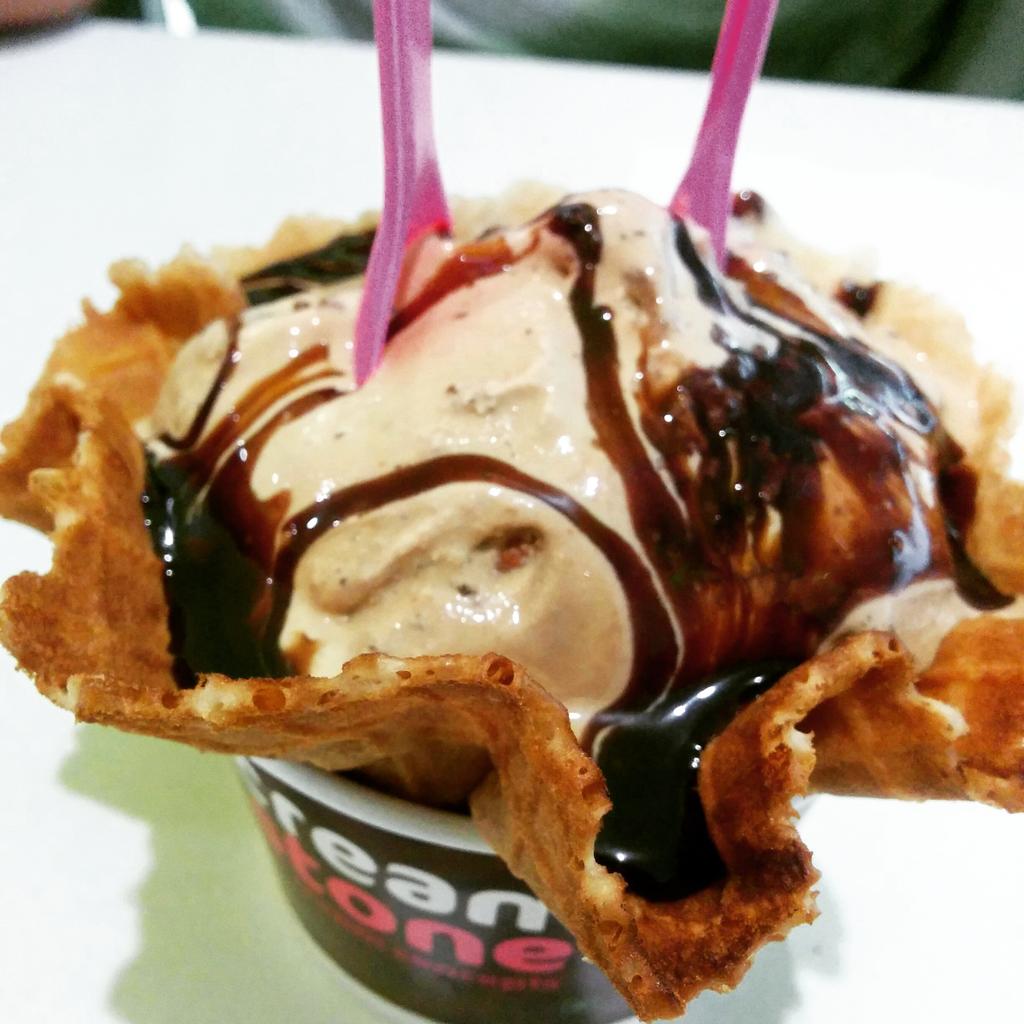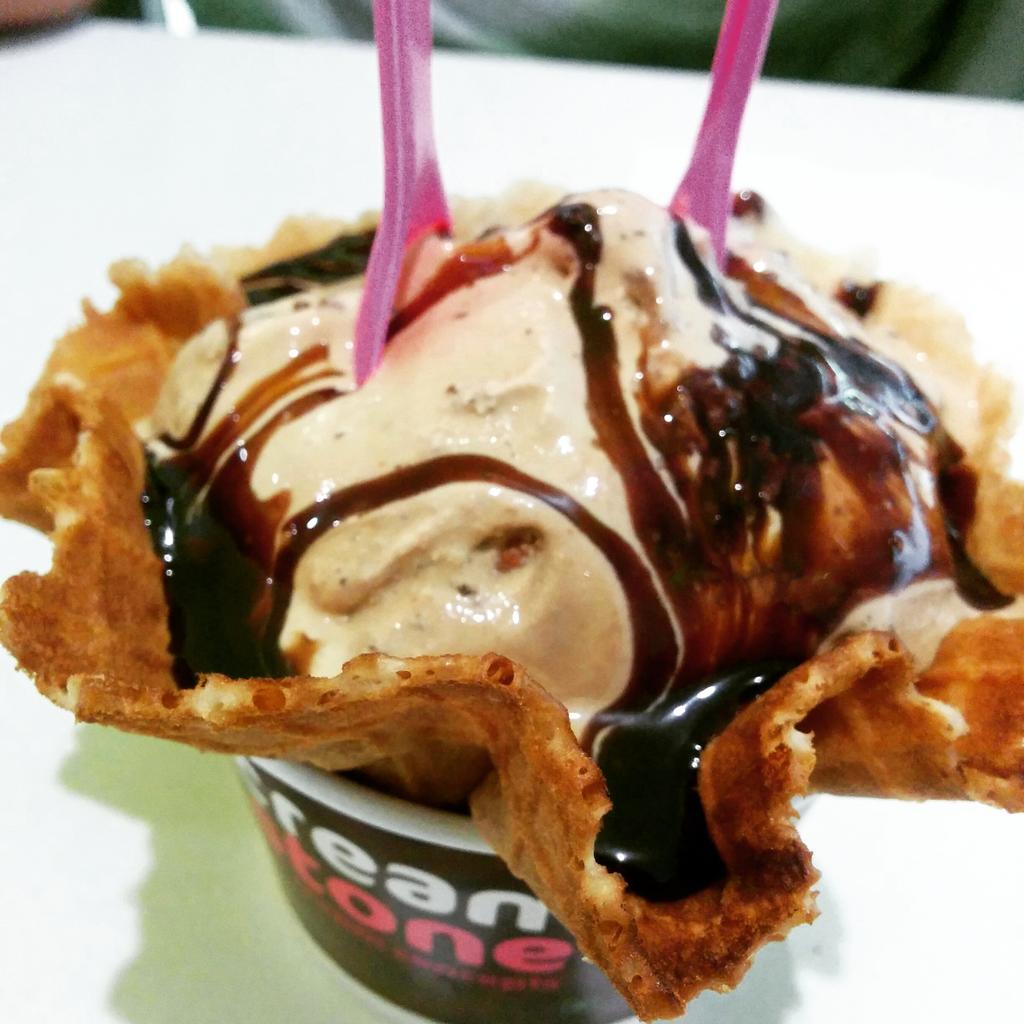 Here's my review about Cream Stone, Hi-tech City (Inorbit Mall, Food Court) on Zomato So you can follow my food journey on zomato… 😉

So Who doesn't love Ice Creams ?!