Were you waiting for this scheme just like I was all this while ? Well it's good news – Telecom Biggies Airtel and Vodafone will be rolling out National Mobile Number Portability (MNP) w.e.f. 3rd July 2015. This was a much awaited announcement as it was scheduled to be launched in May, 2015 but the operators asked more extension because they had to upgrade their infrastructure.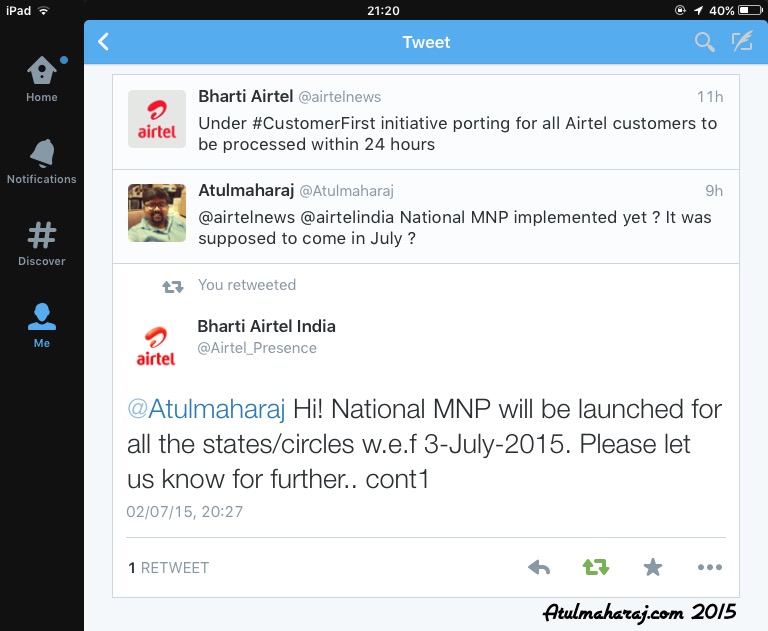 Well the good thing is you can now port your number from any circle to any other circle while retaining your old number. Likewise you can switch from one operator from one circle to another operator from different circle. As of now Airtel has ensured that if you are switching your number within its circle, your number will be ported in 24hrs ! 
Also as a subscriber you can switch from a prepaid number from one circle to postpaid in another circle, which definitely is a great news for all those who switch places frequently. So now no more asking people to update your numbers, National MNP is here !! PS: I'll be soon switching, so would share the experience 😉 Keep watching for more. Comments, feedback,queries all are welcome 🙂
Updated: National Mobile Number Portability has been implemented country wide. Initially there were a lot of hickups as people weren't able to send / receive calls / SMSs. Do read out how National Mobile Number Portability implementation has affected various users in my post – National Mobile Number Portability – Procedure to be followed and obstacles expected.