Christmas is an annual festival celebrated around the world to commemorate the birth of Jesus Christ. Christmas trees are decorated in every household, some even decorate crib with some toys. Houses are decorated with lights, cakes are made and happiness is shared. So here are a collection of Christmas Greetings SMS which I've received over the past few days and thought to share here so that even you can send to your near and dear ones. Celebrate this Christmas with joy, Merry Christmas !! Ho Ho Ho…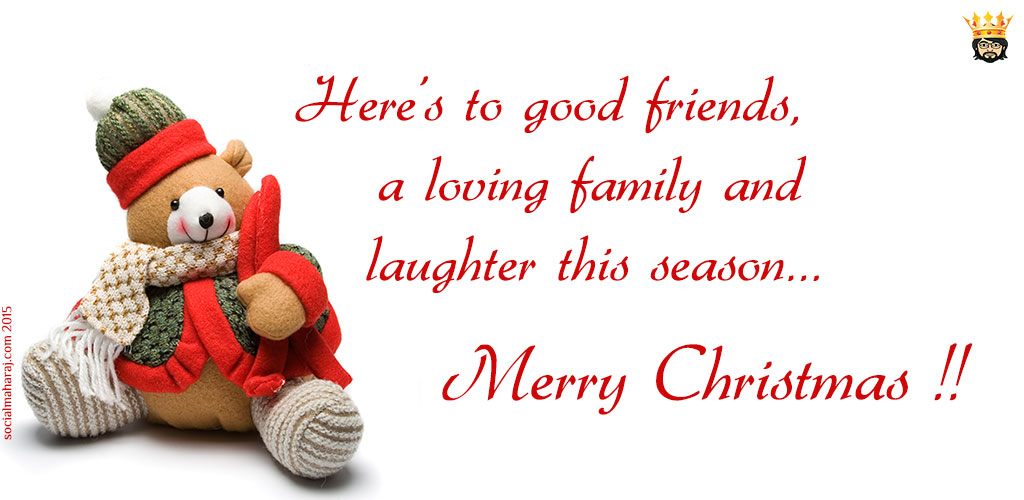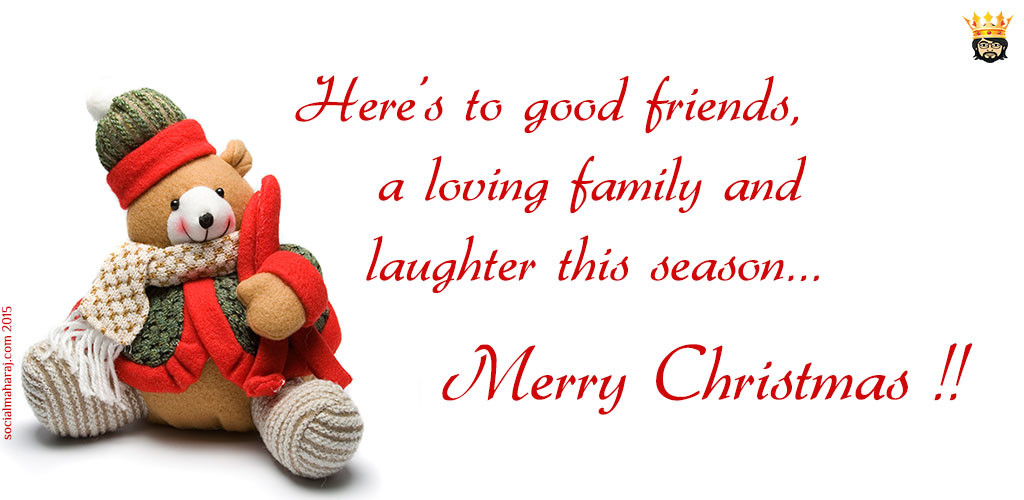 Christmas Greetings SMS
Don't expect too much of Christmas Day.
You can't crowd into it any arrears of
unselfishness and kindliness that
may have accrued during the past twelve month
May love fill every moment
as your family gathers near,
Beneath the glittering branches
of your Christmas tree this year.
And may those special wishes
that are meant for all of you,
Remind you that you're close to heart
and loved the whole year through.
Wishes with love for all of you.
Merry Christmas!
A lot of presents under the Christmas tree green,
goodies for the Christmas table,
great family atmosphere,
melody filled with traditional Polish Christmas carols,
as well as a shotgun , bubble Year's Eve
and dreams come true in the New Year wishes …
Good morning & Merry Christmas 🙂
May this Christmas end the present year on a cheerful note
and make way for a fresh and bright New Year.
Here's wishing you a Merry Christmas and a Happy New Year!
The gift of love.
The gift of peace.
The gift of happiness.
May all these be yours at Christmas.
Faith makes all things possible,
Hope makes all things work,
Love makes all things beautiful,
May you have all the three for this Christmas.
MERRY CHRISTMAS!
Sharing with you the Glory,
the Wonder, the Miracle
of this Holy Season.
Have a Blessed Christmas and New Year.
May the peace and blessings
of Christmas be yours;
And may the coming year
be filled with happiness.
That's all folks, the end of Christmas Greetings SMS. Merry Christmas !!