India is the largest democracy in the world and is home to about 1.2 billion people speaking over 22 different languages. Amongst these 1.2 billion, India has produced some of the finest politicians who have represented India at the world stage. The finesse with which these politicians have dealt with tricky situations, helped millions of Indians in need is of great pride. One of the many great people in India is the soft spoken yet powerful Shri Atal Bihari Vajpayee and today we celebrate his birthday – Happy Birthday Mr. Vajpayee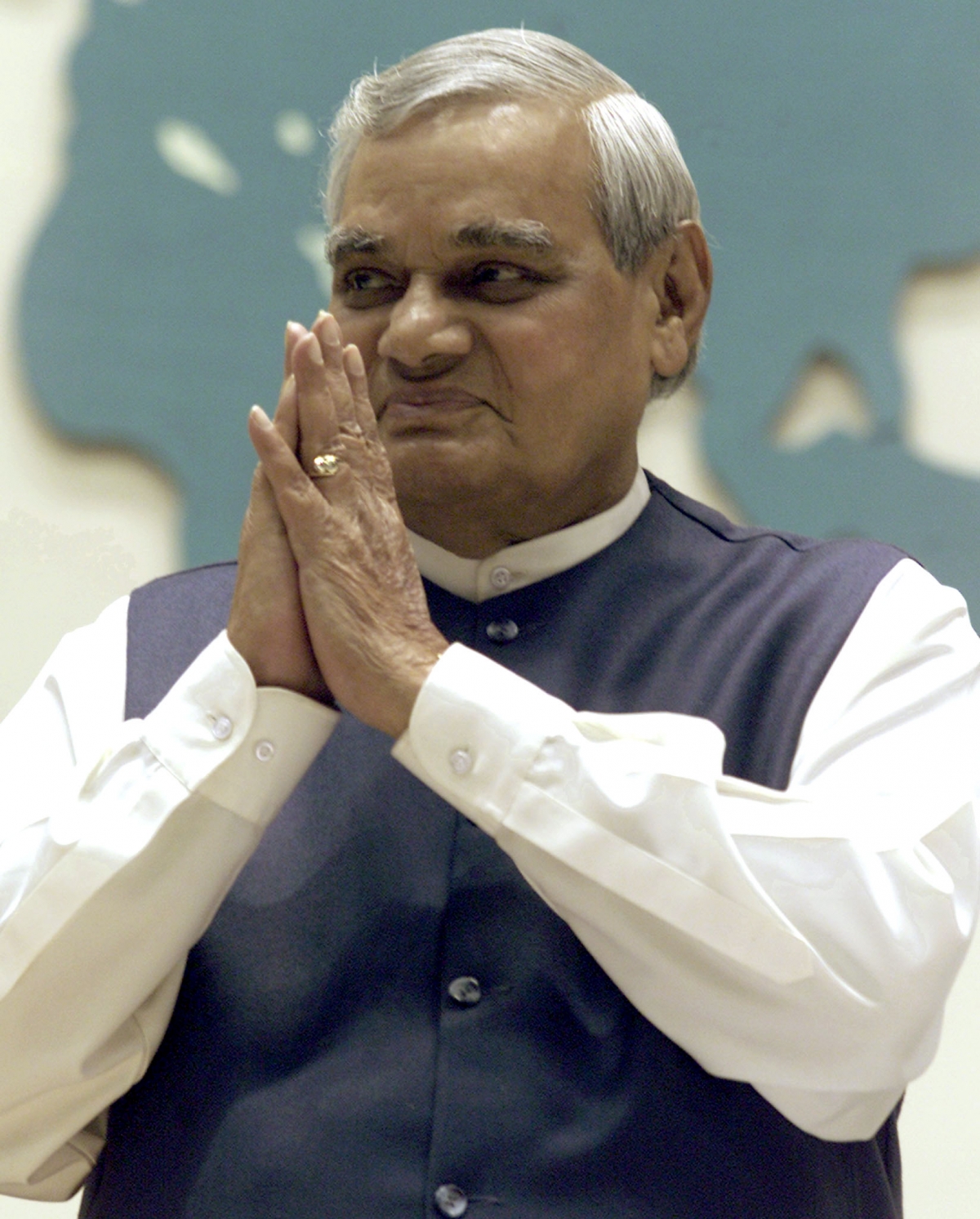 Vajpayee is a well known figure of Indian politics with over 4 decades of service. Vajpayee achieved a feat which no other politician could have – was the only non-congress Prime Minister to hold the office for a complete 5 year term, which indeed in commendable. Vajpayee was elected to Lok Sabha 9 times and twice to the Rajya Sabha. He was also the Member of Parliament from Lucknow [Read places to visit in Lucknow] He was also one of the founding member of the Bhartiya Jana Sangh. Vajpayee has also been awarded the Bharat Ratna for his immense contribution in making India what it is today. His birthday is also celebrated as Good Governance Day.
As a Prime Minister, Vajpayee had made a lot of amendments in various government policies and also pressed for more research and development along with privatization of many government services. He has done something which no other party or person did till now – connecting India by road. Vajpayee's pet projects were the Golden Quadrilateral Project – National Highway Development Project and the Pradhan Mantri Gram Sadak Yojna. Vajpayee saw a dream of connection India and he did manage to fulfill it to a great extent. Me being an avid traveler, have traveled on the these highways and boy they are amazing. The roads from New Delhi to Bangalore via Jaipur, Ahmedabad, Mumbai are fabulous. He had worked hard for this and the results are amazing, they are so great that even the UPA government accepted in front of the Supreme Court that the NDA government led by Atal Bihari Vajpayee has built more than 50% of the roads in the last 32 years in their term of 5 years.
During his tenure, India successfully tested it's nuclear capability by the successful Pokharn-II test. He was also instrumental in starting a full fledged diplomatic peace process with Pakistan with the historic inauguration of the Delhi – Lahore Bus service. During his tenure, the then President of the United States Bill Clinton became the first US president to visit India after 22 years. He had proactively taken many steps to improve the relation between India and Pakistan as he invited Pervez Musharraf to Agar for peace talks. But his tenure wasn't an easy one too. He saw the Kargil War which India eventually won, but had suffered huge loss. Then the case of Air India IC-814 which was hijacked from Kathmandu and flown to Kandahar, Afghanistan. The government had to bow down to the demand of the terrorists in the end. Even the Parliament wasn't spared under his reign. The 2001 attack on the Parliament was a dark day in the history of India Politics.
Vajpayee's had seen everything – the highs and the lows – eventually hanging his boots in 2009 due to ill health. There had been many upheavals during his political career but Vajpayee was great at handling many of them. His passion to see a developed India along with his sense of belonging, he served unconditionally for the country. I won't be wrong to say that he is one the finest political leaders India has seen in the recent past and also the best leader till date in the Bhartiya Janata Party. Modi is doing his bit, but I'm quite sure he will never be the person what Atal Bihari Vajpayee is they are different personas altogether.
Once again Happy Birthday Mr. Vajpayee !