Looking for a restaurant or a gas station was never so easy, thanks to immense improvements in Navigational Technology. This has proven helpful to many especially men, do you know why ? Well, men will seldom ask a way to a passerby if they don't know it ! It's a matter of pride from them to know the route and hence will not ask anyone. So guys, GPS navigation has made your lives simpler, you don't have to ask anyone anymore.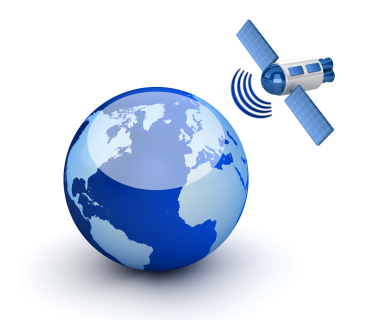 Introduction of GPS was a marvelous invention that has taken place. Thanks to GPS that commuting has become simpler and traveling has become enjoyable again. Over the years the navigational technology has evolved at a quick pace as this is now available 'by default' in smartphones and other gadgets. Even cars today are fitted with GPS based navigational trackers that will help you find your way with ease.
GPS and the navigational technology has had numerous advantages and a huge impact on us. Let's find out how GPS is helping us.
GPS makes it very easy to navigate around a place and with the introduction of turn by turn navigation finding your favorite restaurant or an ATM has become a lot simpler now.
With the advancement of GPS and navigational technology, we now have Voice Guided Turn by Turn navigation available. These devices will 'talk' to you and 'guide' you to reach your destination. These are now a part of any smart phone you buy or probably the next car if you buy ! If it's the Tata Zica, you don't have to worry about getting lost !
GPS works in any weather, be it sunny, windy, rainy or even snowy (no, we are not talking about Tintin's dog) Since GPS is a satellite based technology, it isn't affected by changes in weather. So getting lost during heavy rain or thunderstorm is out of question !
The best part about GPS and navigational technology is that it covers the entire planet ! Whether you are in Antarctica or Greenland, you will safely reach home, thanks to GPS.
Due to its low-cost, this can be easily fitted in devices like smartphones, fitness devices like pedometers etc.
Since GPS was developed by the US Military and was used by them before it landed up on our phones, we can be sure of the technology. Because it's used by the military, it is constantly updated.
Okay, so you decide to take a boat ride but they don't have roads on water, how do you find your way out ? Well again, the answer is GPS. As mentioned earlier GPS covers the entire planet, be it land or water, it will help you navigate no matter where on earth you are.
GPS has made navigation so easy and fun. And with companies like Google and Apple investing heavily in mapping technologies, finding a restaurant or a movie nearby is just a tap away. Further these have the latest traffic info integrated too in the maps which makes navigation much more simpler and reliable. So be it travelling to a new city or commuting to work, PS will help you navigate with ease.
This blog post is inspired by the blogging marathon hosted on IndiBlogger for the launch of the #Fantastico Zica from Tata Motors. You can apply for a test drive of the hatchback Zica today.