All the folks who are staying in Hyderabad will know how it feels when elections are around the corner. I know others also face this issue but just that the Hyderabad Municipal Corporation had its election yesterday. In fact it's a something that a dweller has to deal with some time or the other. If things are running smoothly then you don't have to deal with it for another 5 years, else who knows you might have to deal with it every year !! I'm talking about the build up to the elections and the election campaign that these candidates carry out before the elections and how it impacts normal life. No matter how big a city or how small a town, every individual might agree that the build up to the polls do impact the normal life.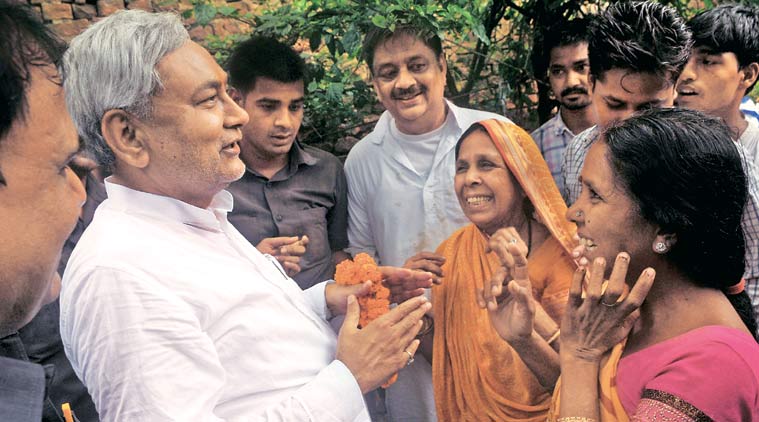 It's elections time and it's that time of the year when the prospective babus come out of their offices and take rounds of their area. But thanks to their immense popularity that at least 50 people will be around them navigating the lanes. These prospective babus then go door to door asking for votes and promising a lot, wonder how much of it is actually fulfilled. Also I sometimes think that whether for these babus development means only improving the roads ? Even the roads that are in perfect condition, they'll re-lay until that one speed breaker literally disappears ! And if the prospective babu has come to your neighborhood, then it's definitely going to impact your schedule, it will be tough to move about. The worst part is the prospective babu might not have any issue if you are not paying attention to him but his supporters be like "Dikhta nahi hai, sahab khande hain" I mean so what ! Let him do what he is doing and let me do what I want to !
Apart from this door to door service, there's one more thing that tries to catch your attention even when you are a few kilometers away, yes hats right, those blaring speakers asking you to vote for the car, for the elephant, and god knows what. Most places I saw them using the loudspeaker during the day, but here even for the municipal elections, the speakers went off only at 7-8 in the night. A couple of speakers fitted in small vehicles making rounds in your neighborhood. Here I even saw live performances with actual baraat procession along with the prospective babu, I mean that's ridiculous. Blaring music with some street urchins, it does impact the daily life to a great extent. I know these guys want to gain attention of the voters, for this they could work and show the people. Then all of this won't be needed at all !
Last but not the least are the posters, flags , stickers all around the city. One fine day while I was returning from office I saw a car stuck on the door of my house ! As it is you have dirtied the city with posters all over, at least spare my house ! From a tiny badge to huge flex banners, these candidates spend a fortune before an election. Everywhere you look, you'll see huge faces wearing even bigger smiles, folded hands all around you and half of them you would have not even seen if they didn't come for the door to door service mentioned in earlier paragraph.
So the build up to the polls impact the normal routine of every person in the town. I'm not against it, but the whole activity could be carried out in a more peaceful manner. In the end this all is being done to ensure we get what we don't – democracy after all.
This blog post is inspired by the blogging marathon hosted on IndiBlogger for the launch of the #Fantastico Zica from Tata Motors. You can apply for a test drive of the hatchback Zica today.