Thanks to technology that we now carry everything right in our pockets. Be it a Television, Music Player or a Camera everything now fits in our pockets. One such thing is the Camera. Our smartphones are equipped with some of the best and most sophisticated cameras. And there cameras have the ability to capture some of the best and finest photos. It has become so easy and simple to take photos. And yes how could we forget Selfie, which then made the manufacturers think and come up with a dedicated front facing camera just for that perfect Selfie. And now a day we have dedicated smart phones built keeping those Selfie obsessed in minds. But do your remember your old cameras ? Let me take you down the memory lane and show you the impact of technology on cameras.
Before the cameras found themselves as a part of a smart phone, there were dedicated Point and shoot cameras along side the SLRs. Digital Cameras were a craze in the early 2000s and everyone wanted to feel it. While SLRs used to be something that only the rich could afford as the technology was relatively new. But as the technology advanced the manufacturing costs reduced, the prices too came down drastically. Now these point and shoot Digital Cameras became a part of every house but SLRs were still costly. These made a huge impact on the youth, even those who didn't know about photography, wanted to explore the area. I too got myself a Kodak point and shoot camera but that was after getting good grades 😛 Prior to this I had another Kodak which was based on the photographic film. Have you ever used it ? Again going back to the old camera.
Prior to digital cameras were the point and shoot camera which employed the photographic film. Some of the advanced cameras had auto roll feature that would automatically roll the film after every click. Mine was older than that and I had to manually roll the film. The film itself used to be costly and was able to take hardly 40 photos. I remember wherever I traveled I saw people selling these films. Plus once you have clicked the photos, you weren't able to see them immediately. So there was excitement after we got back home after the trip. It was time to give the film for developing and post that only we would be able to see the photos. So you see clicking photos during the film days was costly, first the camera then the film and then the cost of developing the film. But now a days you can see the impact of technology that these photographic films are nowhere to be seen in the market.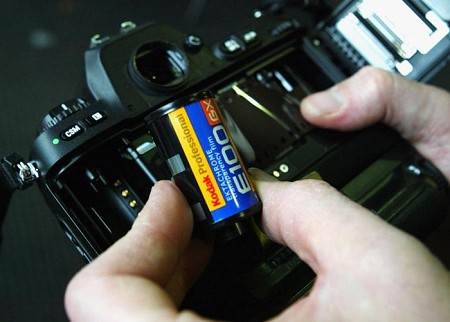 The impact of technology is such that when you travel you find stores selling memory cards instead of photographic films. I hardly know anyone who uses a photographic film based camera now a days. Most of us use a dedicated digital camera or our smartphones to take photos. With the advancement in technology we now have cameras even in pens, button etc. The only thing we need to see is how small can this camera get and only time will say that…
This blog post is inspired by the blogging marathon hosted on IndiBlogger for the launch of the #Fantastico Zica from Tata Motors. You can apply for a test drive of the hatchback Zica today.