It's that time of the year when we 'once again' (once again because I feel everyday is Women's Day) praise women for making our world such a beautiful place to live. Every woman has played various roles in their lives – from mothers, daughters, wives, sisters and friends.  How many of you have ever thought the struggle or the sacrifices she has made to ensure she becomes the perfect wife, a caring mother and a loving daughter ? I came across this wonderful quote yesterday on the occasion of International Women's Day.
"If you want something said, ask a Man; If you want something done, ask a Woman…"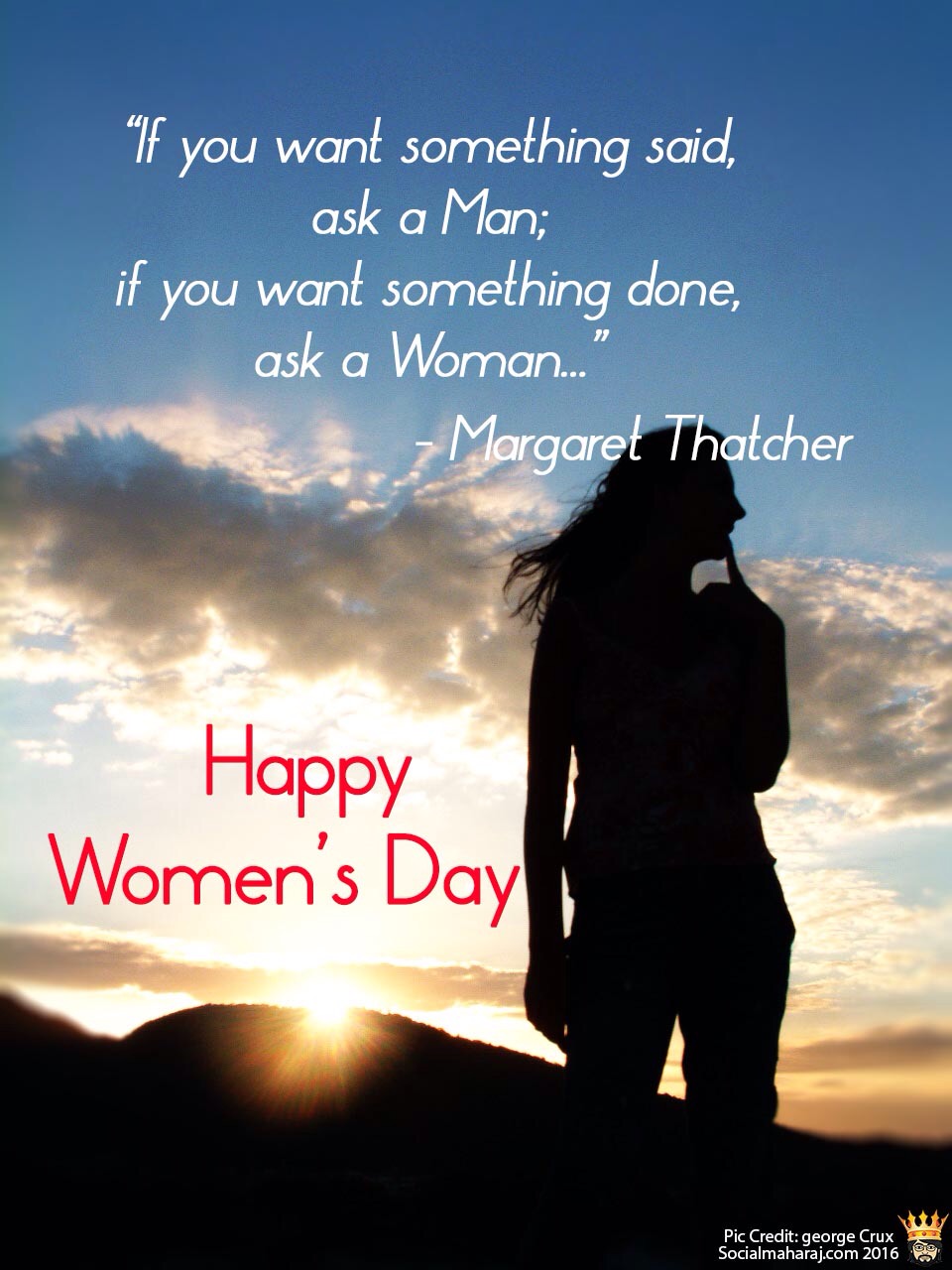 Celebrating the spirit of women and acknowledging their struggles and sacrifices, here's wishing all your beautiful ladies a very Happy Women's Day !  I believe that everyday should be celebrated as Women's day and not just this one day. And sorry to all for the WhatsApp goof up last evening, if you know what I mean !
Enjoy your day !