"I love punching the ceiling with my fists when I'm lost or I can't find a parking space…" this is probably the feeling that each one of us have come across at some point or the other. With pay checks becoming fatter, there are more cars on roads that ever. With such large number of vehicles on road, parking often becomes an issue. Be it a large mall or an office, parking woes are everywhere. There are times when even your reserved parking spot is taken by someone. (You're in my spot – Sheldon Cooper ;)) It's a big headache doing laps of the neighborhood in search for a parking spot. The nightmare of your beloved car being towed away by the traffic police always haunts.Even when you are shopping or watching a movie, your mind is worried about the parking. Well, it's time to get rid of all the worries and let Plonk take care of it.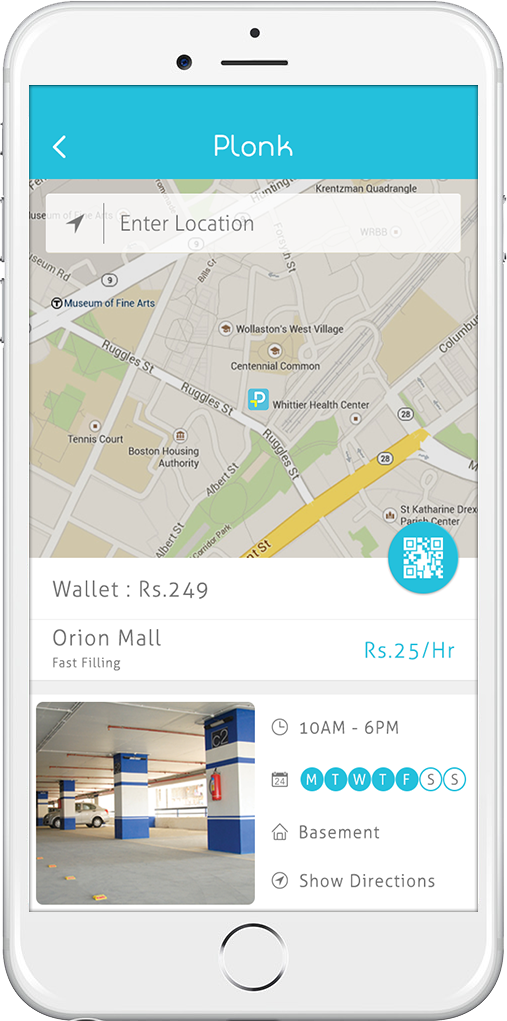 Plonk For drivers
Plonk is a new app that will take care of your parking woes so that you can enjoy what you are doing. The app claims to help you find a parking place whenever and wherever you need. The app has a great intuitive UI that helps you find the perfect parking space nearby. So if you need a parking space for an hour or two and are short on time, Plonk can help you find private parking spaces in home, offices and schools and turn them into temporary parking space just for you.
Key features of Plonk:
Real-time Parking availability – parking spaces just a click away
Park Assuredly – no more worries about your car being towed away
Save time and Money – no more taking rounds in the parking spot to find a suitable spot
Cashless convenience – Pay for the parking spot using PayTM
Plonk for parking space owners
Do you have a parking space that you would want to rent ? Simply upload the details of the spot – size, time of availability, price etc. onto the app. Let the verification team verify the spot. Once verified plonk users can find and use your space almost instantly. So it's a perfect way to let your vacant parking spot generate some income 😉
Key Features for parking space owners:
Visibility: Increase the visibility of your space and business
No commitments: List and de-list your parking at your will
Zero Investment: No financial burden upfront, only thing your parking space must be secured
Generate revenue instantly: get paid for your vacant spot !
So Plonk is not only an app for drivers but also for people who own or have a vacant parking space. It's a great app and will surely you parking hassles. As of now the service is available in Bangalore only but I'm pretty sure that will soon spread like fire as parking woes are everywhere.
Get hold of your smart phone and download the app today. Android, iOS.