Of the gazillion problems that parents face raising their child, one of them is that most of the children are fussy eaters. Such children don't easily eat everything and hence miss out on some vital nutrition that is required for them. I'm glad that I didn't trouble my family members on this front as I readily ate anything and everything that was served in my plate and often asked for more 😉 But kids today don't readily eat everything, especially green vegetables and we dint even have Popeye The Sailor to encourage them to eat 🙁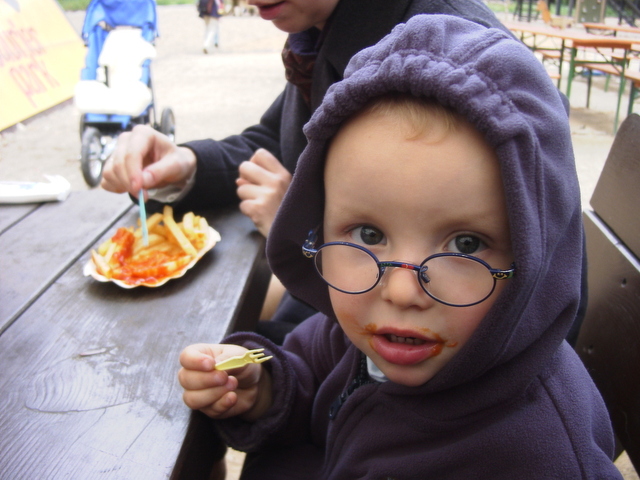 Why Children lose out on growth
There hasn't been any other time better than today in terms of the offerings we have in the ready to eat segment. You walk in to a super market and you see racks full of different ready to eat items including breakfast cereals, munching and snacking items, noodles and pastas and what not. It's surely a boon working couples, from breakfast to dinner, there's something for every meal. While they do enjoy this, there's an adverse effect on the young ones in the family. These types of food items are easy to cook, great on taste but not much to provide anything on the nutritional front. Children today, especially below the age of 10 don't get the required nutrition they need. Further it's not only about the junk food but also the bad eating habits that are leading to lower immunity in kids today and thus affecting their health at a younger age. Young kids today suffer from many health related issues. From being obese or underweight to falling sick frequently and thus losing much of their childhood to medication.
Why regaining lost growth is vital
With all of these issues children lose out on the growth in terms of correct height, weight and other vital aspects. So it's very important for children to regain this lost growth and have a balanced diet. Since this is the age when the physical and psychological growth actually takes place, you don't want any complications to hinder the growth. Because anything wrong at this age can lead to further complexity at a later stage in life. And since this is the growing phase, it's best to damage control. And the few ways to get this right would include:
Have a meal with your child and ensure both of you are having the same meal.
When you child resists to eat something, it's important to you calm him/her down and tell them the important nutritional benefits that they will lose if don't eat it.
Be innovative in the kitchen and try to make healthy items tasty.
And to ensure that the kids catch up easily on the lost growth, Horlicks – yes the leading brand of health drinks, and still my favorite 😉 – has come up with a brand new product Horlicks Growth+. Horlicks Growth+ is the first product in its segment to have been clinically proven to help children within the age bracket of 3-9 years to regain the lost growth. This unique health drink that comprises of why protein and other vital nutrients is not a substitute but a companion in the daily diet.
I'm quite sure that with the introduction of Horlicks Growth+, parents of young kids can trust it to ensure that their child regains the lost growth. So grab a bottle of the all new Horlicks and help your child regain her / his lost growth. But always remember, bringing up a child is not one day's job. It is a lifetime responsibility which takes a lot of observation, calm state of mind and tolerance.