For me there are two broad categories of restaurants. One that have great food, but lack the hospitality. While the are high-end, fine dining and luxury hotels that have top-notch hospitality but the food isn't always that great. It's very tough to come to a point where both hospitality and taste meet. And Absolute Barbecue has positioned itself perfectly. Last Friday I had visited Absolute Barbecue Gachibowli for team lunch and got a chance to experience their service. So without wasting much time, here's a quick review of Absolute Barbecue Gachibowli.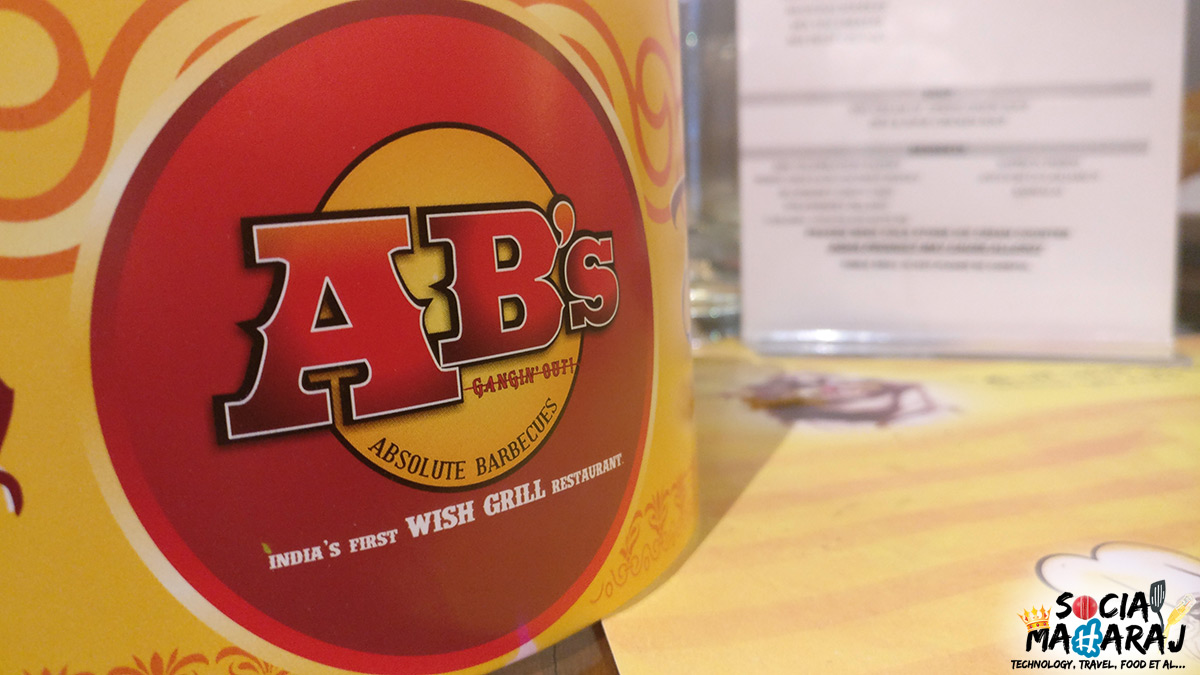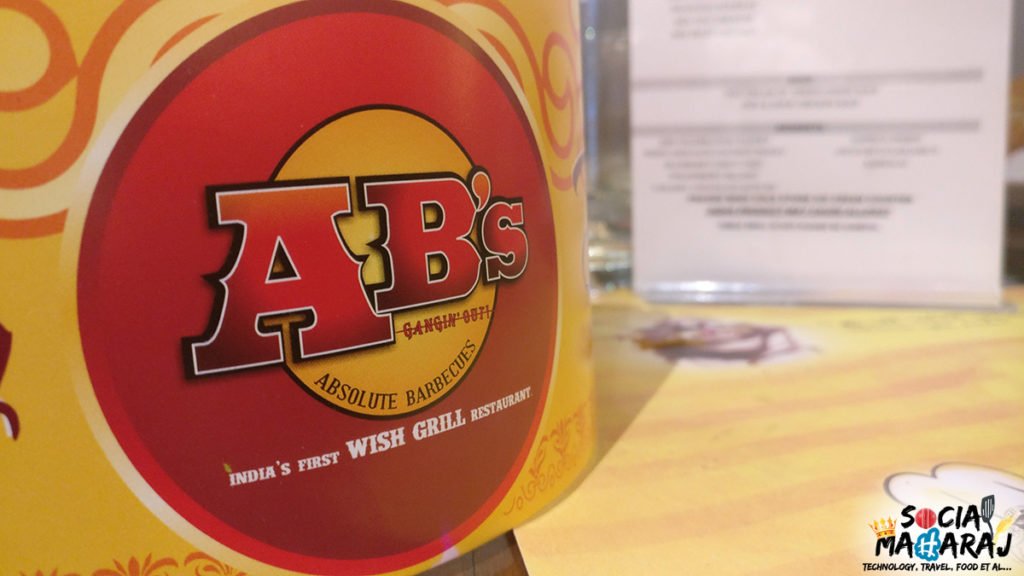 Wonderful Ambiance
We had our tables reserved for an early lunch at 12pm, which was a smooth process. The restaurant has paid a lot of attention on the ambiance, seating and the overall feel of the place. The dining area is comfy and spacious while the buffet area is narrow and tends to get crowded during peak hours. They have a rotational table policy (please correct if I'm wrong) according to which we have a fixed time to finish our food. Initially I was confused as 2 hours were pretty less considering 12 people dining. This was my first encounter with such policy, but things were pretty smooth so no complaints !
Food at Absolute Barbecue Gachibowli
AB's as they like to be called, have a 4 course meal along with a welcome drink. Salads, Starters, Main Course and Desserts. There are a couple of varieties when it came to choosing the welcome drink. I (like always) chose the Virgin Mojito, which was okaish, not great. I was expecting the punch, but it surely didn't have it. Tasted more like a regular lime soda. There were about 3-4 variety of salads on offer that included sprouts and fruits. So there was a bit of everything for everyone.
Starters
I've been to Barbeque Nation earlier, so the starters aren't too different from those. For vegetarians, the choice was limited to Paneer, Mushroom, Grilled Veggies, Crispy Corn, American Potato and Veg. Kebab. Paneer, Mushroom and American Potato tasted good while others were pretty average. Kebab especially wasn't up to the mark, seemed overcooked and lacked the punch. Crispy Corn on the other handy was only crispy, and too dry. I expect it to be a little moist.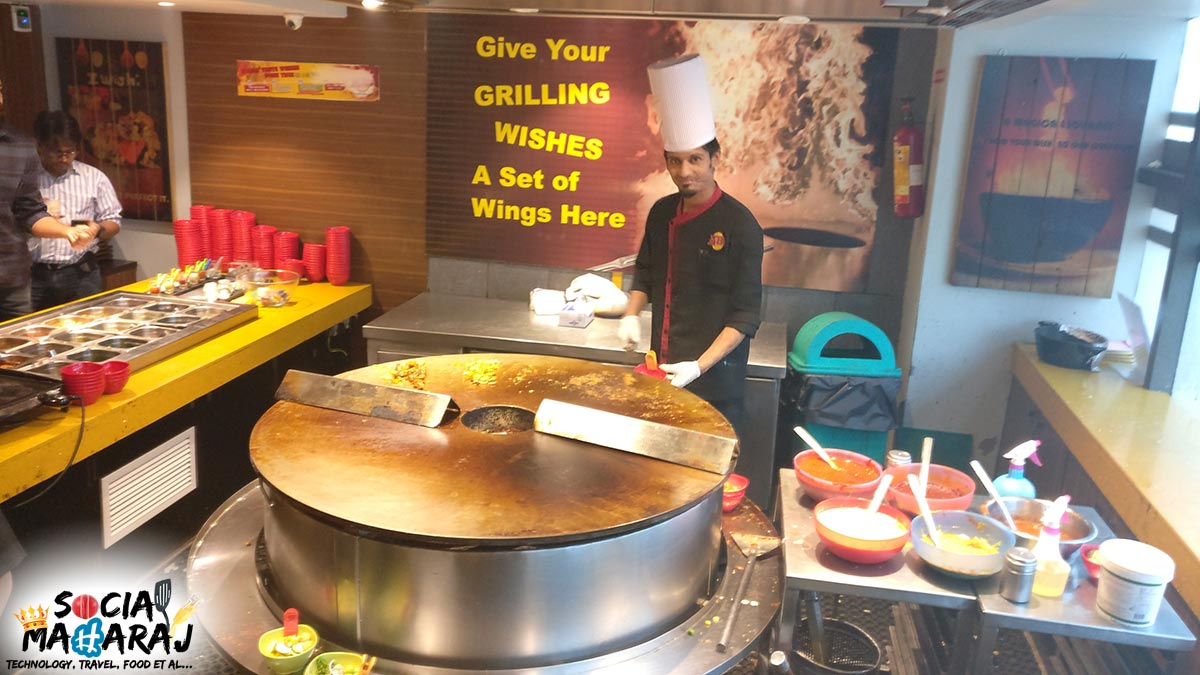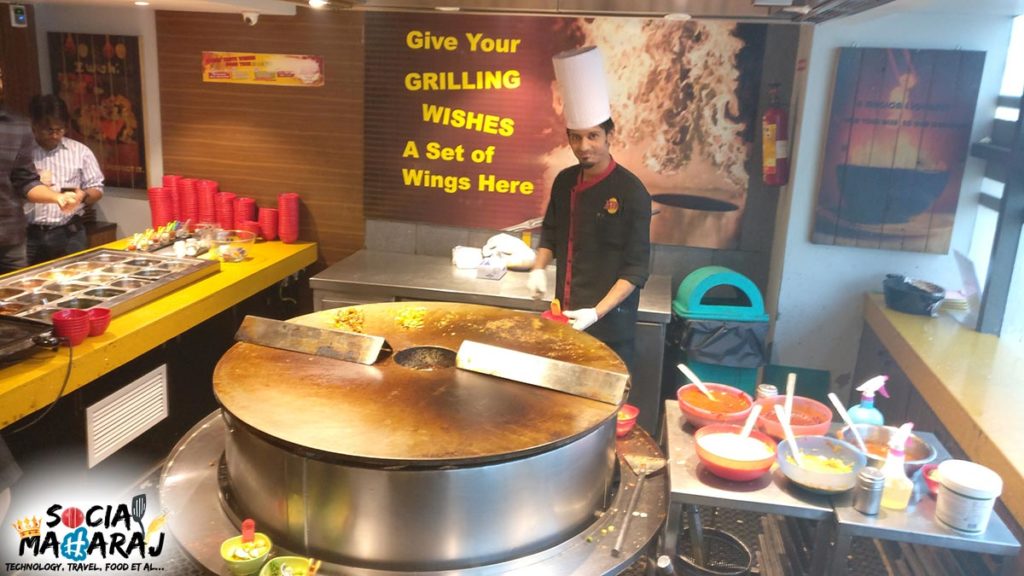 However their "Wish Grill" is what I totally loved. A dedicated area or live counter as they call it, should not be missed. The counter provides you with at least 10-15 different variety of base ingredients including noodles, cheese balls, bamboo shoot and other exotic vegetables. You also have an option to choose the herbs and sauces. They make it and serve it on your table. I totally loved this one, it was made according to my taste.
Desi and Videsi Food
AB's also have a counter for the world-famous chat. Right from Raj Kachori to Pani Puri and Dahi Puri, you can try a variety of street food. I tried the Papdi Chat and Dahi Puri and was awestruck. I've tried so many different buffet restaurants in Hyderabad and trust me this was the best chat I've had. So Kudos to team AB's. On the videsi front.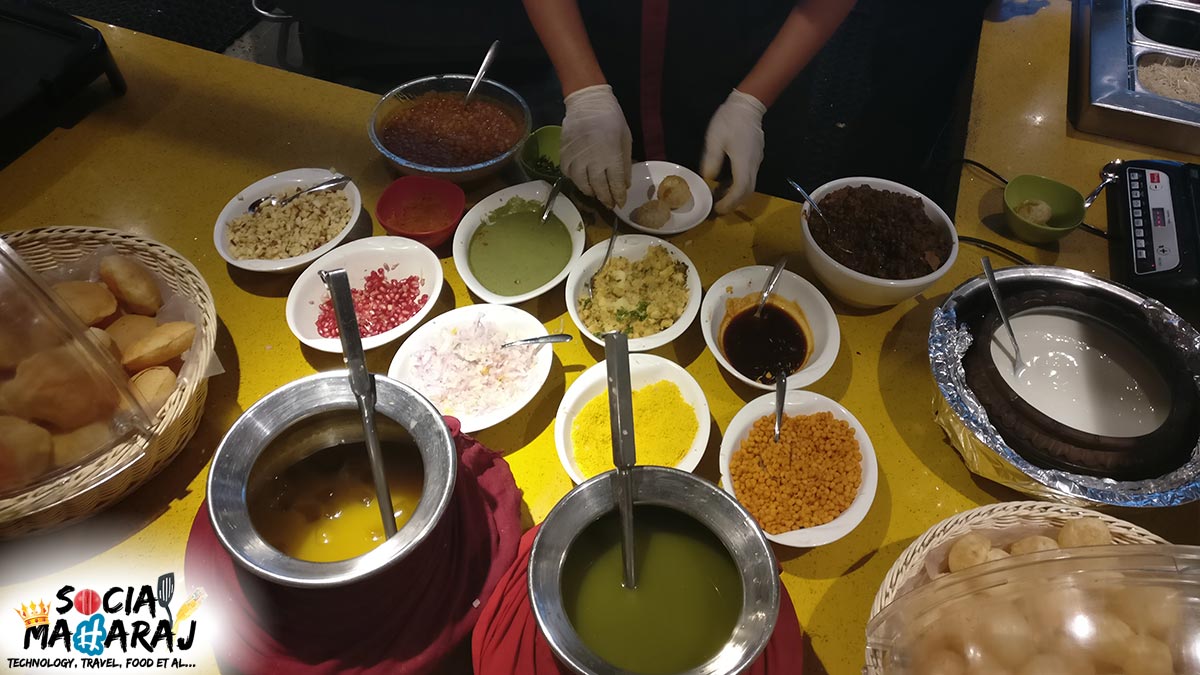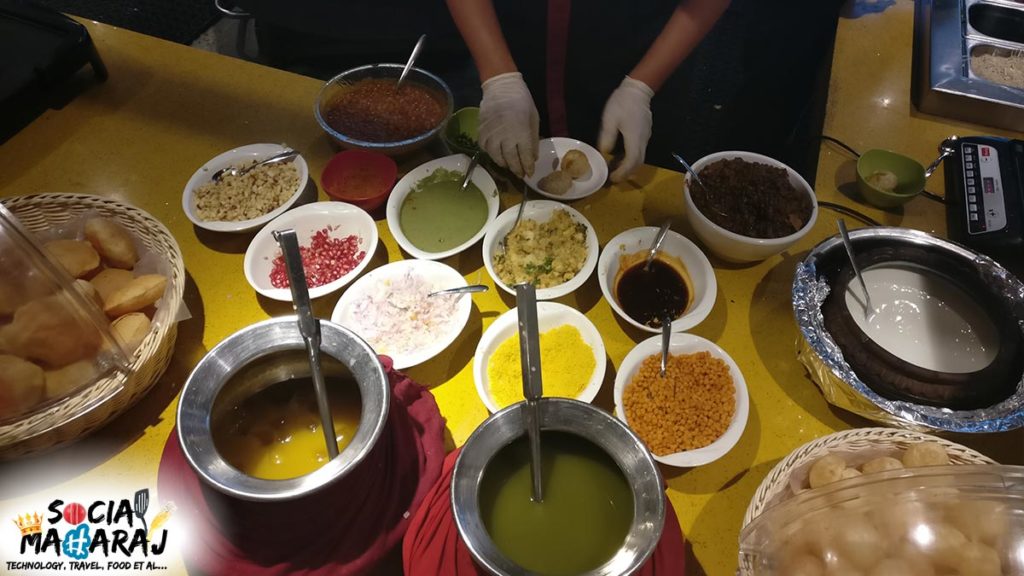 There was a live Pasta counter. This was pretty cool too. Choose your ingredients, herbs, sauce – red or white – and bam ! Pasta is ready in no time. I've already shared the drool-worthy pic of Pasta on my Instagram page. Many folks have drooled over it, so sharing it here again 😉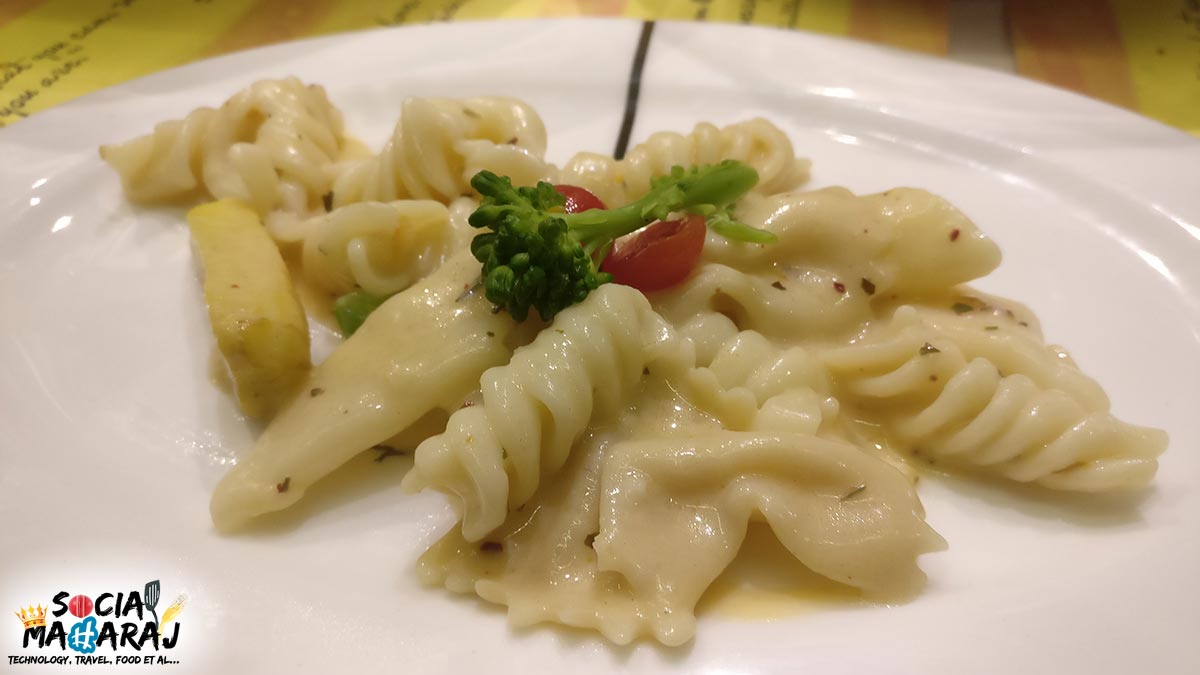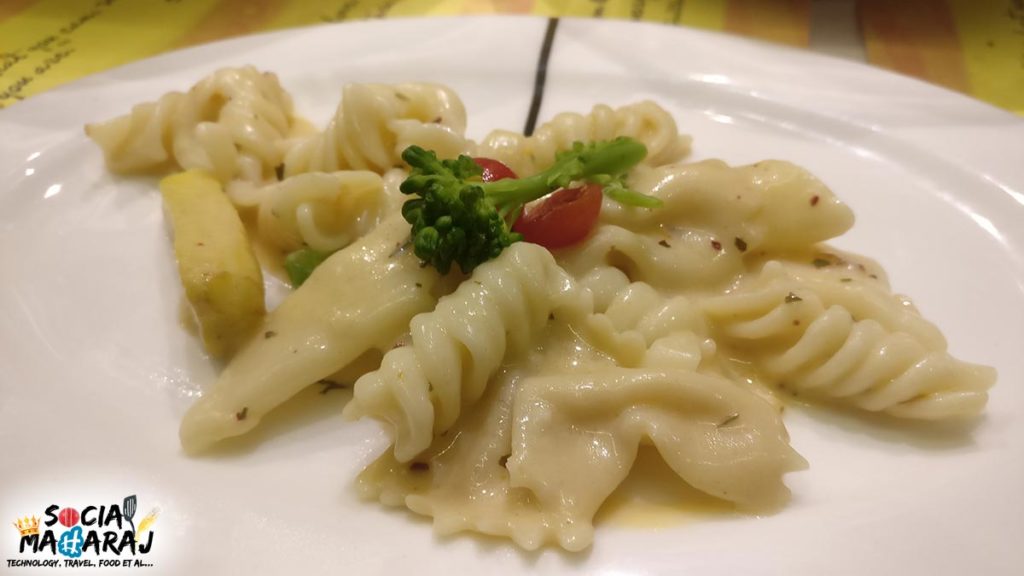 Standard Main Course at Absolute Barbecue Gachibowli
By the time you come to main course, you are full. Thanks to the jolly waiters and managers who fill you up with tasty stuff. I'm sure they are paid to ensure no one is sitting with an empty plate 😛 Jokes apart, the staff is very warm and ensure you get what you want. Just like I got my Garlic Naan cooked to perfection. The main course wasn't too different from any other buffet in the city. Rice, Dal, Paneer, Mix Veg, Kofta and Biryani were on offer. Even though I'm a Paneer fan, my pick of the day was the Corn Kofta. Loved the taste. One thing to mention is that most of the items had less salt IMO, so I had to add extra.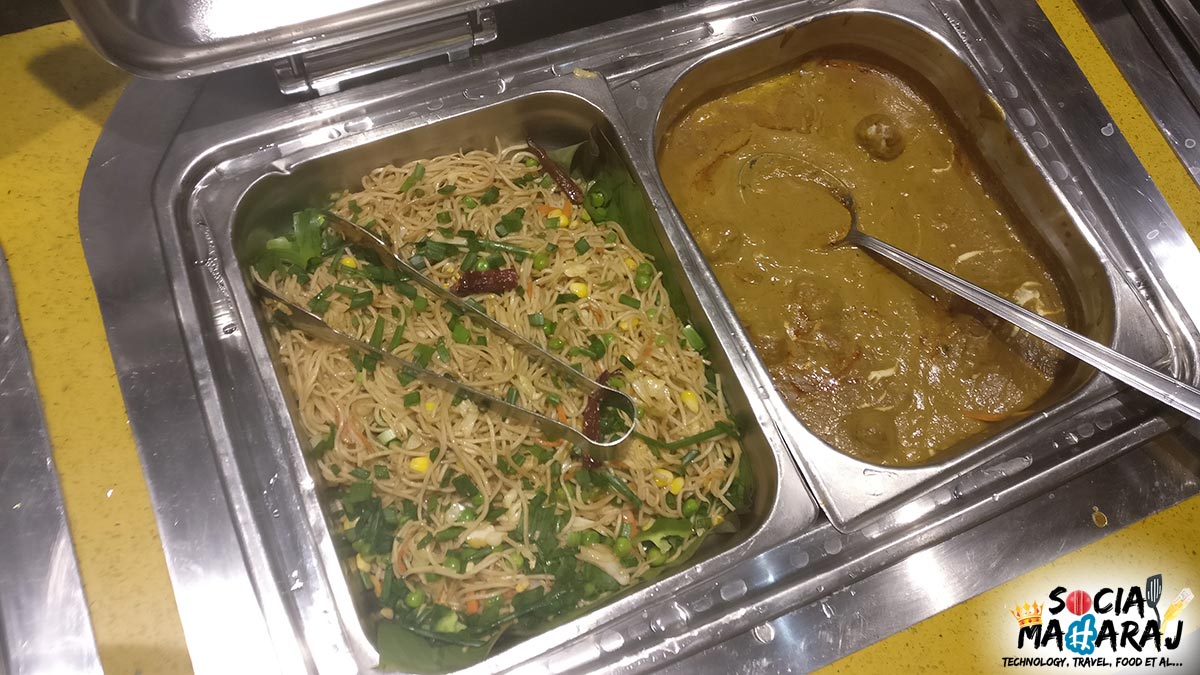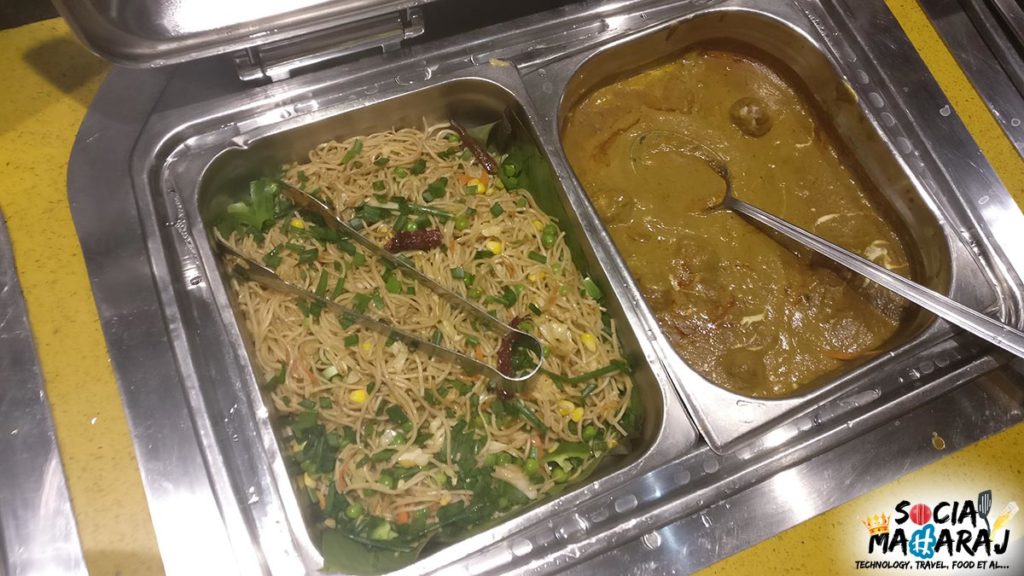 Delicious Desserts
You will barely have space in your tummy for dessert, but you cannot miss on it. Can you ? There are Pastries, Ras Malai, ice creams and other things on offer. As I was already full, I decided to skip many items and focus on the Pan Ice Cream and Fried Ice cream. Pan Ice cream was refreshing. Again, Barbecue Nation serves Pan Kulfi which is identical. So not much of a difference. Fried Ice cream was something new for me. Taste wasn't so good, but worth the try if you haven't already tried it. So here's a photo of my dessert plate which had a very short life 😉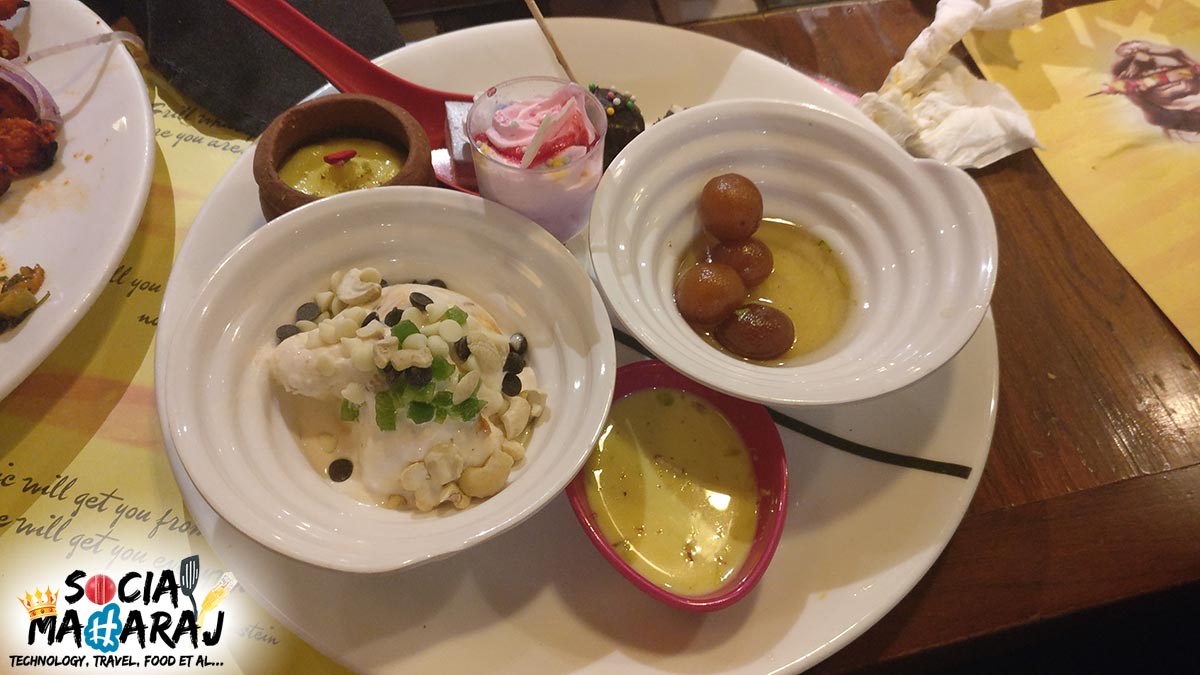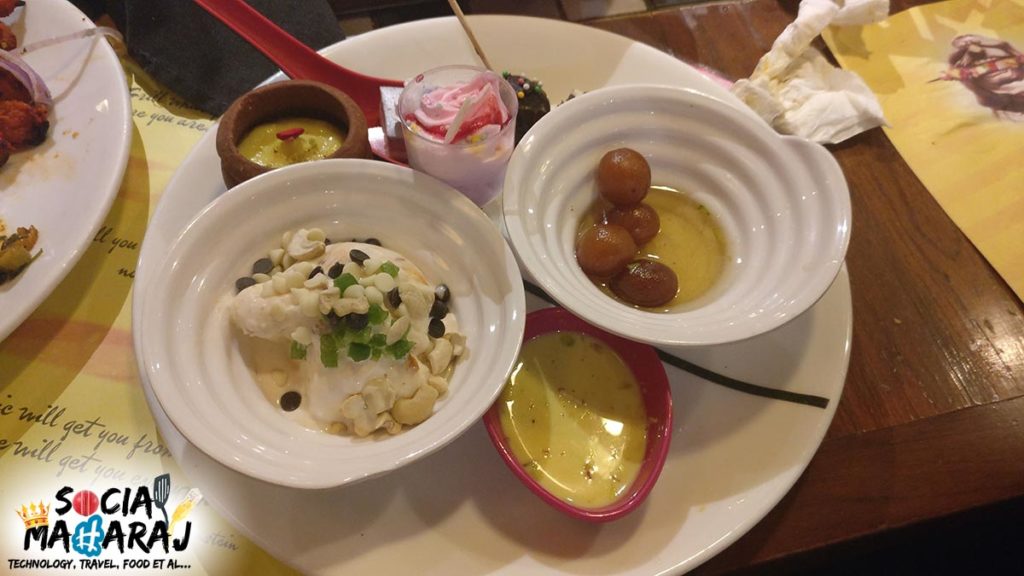 Verdict – Absolute Barbecue Gachibowli is a must visit.
The above line says it all. If you are in Gachibowli and surrounding areas, Absolute Barbecues is the place to be. For an average price of close to 600 Rs for, the buffet is worth every penny. The warm staff and delicious food ensures that you have a wonderful experience. What more, if you are celebrating a birthday or anniversary, AB's will serve you a cake and sing for you too ! So if you haven't already been to this place, try it soon and share your views in the comments below 🙂 And If you are looking for more drool-worthy photos, check out my review on Zomato !