"Veggie Foodie always on the lookout for budget food joints" is what my Zomato profile reads. Well it is true, being an ardent Foodie, I'm always on the lookout for budget restaurants / food joints that serve up amazing food. The focus is not only on budget restaurants but more on the "value for money" bit. I certainly don't mind shelling out few extra bucks if the dish is worth. The last weekend was a 'Foodie' weekend, first had the folks from Behrouz Biryani sending in a surprise Biryani for dinner on Friday (Read my review of Behrouz Biryani here) Next was a dinner at the Waterside Cafe at the iconic Taj Banjara. So this post (as you might have guessed from the title) will be a review of the Waterside Cafe at Taj Banjara
Serene and Calm Ambiance
You always expect a star hotel to have top-notch ambiance and the Taj Banjara isn't different either. The hotel lobby is spacious and gives that uber feel the moment you walk in. The reception area and the lounge area are very spacious and one would want to spend some time there. The Waterside cafe is near the entrance and has the similar ambiance as that of the entire hotel. So you don't feel any difference. There's a beautiful lake in the backdrop along with the busy Banjara Hills road, but the cafe is keeps the city noises at bay.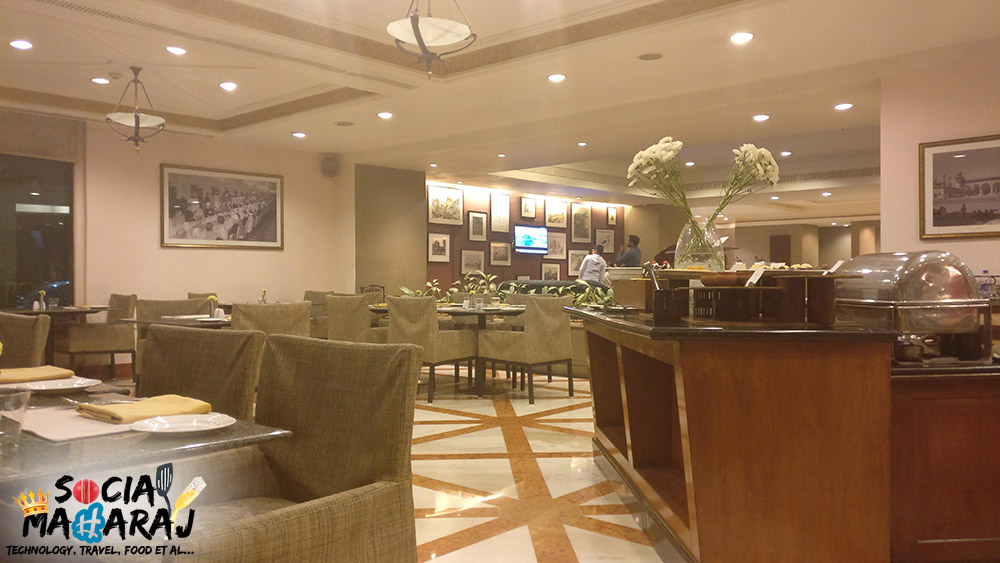 The interiors are minimal with a beige and brown combo giving it a unique feel. However, the cafe isn't too big and cannot house many people. Unlike Ohri's Jiva Imperia or Grand Trunk Road, the cafe is relatively smaller. Even the buffet area is small compared to some other restaurants in the city.
Lack of  variety at Waterside cafe Taj Banjara
Coming to the food, the variety of items on offer was a big let down. One would expect a variety of dishes when you walk into a place like this one. But that wasn't the case. Probably this is the only buffet in the entire city that doesn't have a "Veg Biryani" on their menu ! So if you are visiting the restaurant to have variety of food, then this probably isn't the place for you.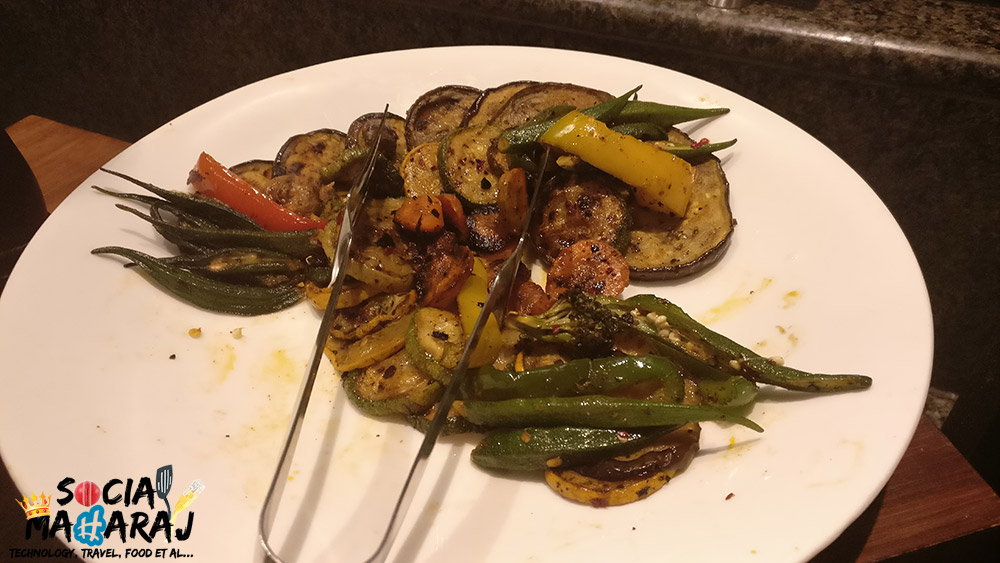 On a positive note, all the dishes that were present had a very balanced taste. Everything right from the starters to the desserts, I loved all of them. For someone like me who cannot bear a lot spice, the items were just perfect. Since there were limited options, I tried the Grilled Vegetables along with a Paneer Salad. The Grilled Veggies was outstanding. Veggies were crisp and had the burnt flavor in them.
Simple Food with balanced Taste
For starters too, there were only 2 options for vegetarians that included a Seekh Kebab and a Paneer Tikka based starter. Non veg too had only a couple of starters including fish and chicken. The Seekh Kebab was amazing, I couldn't help but kept on taking multiple serves of the same 😛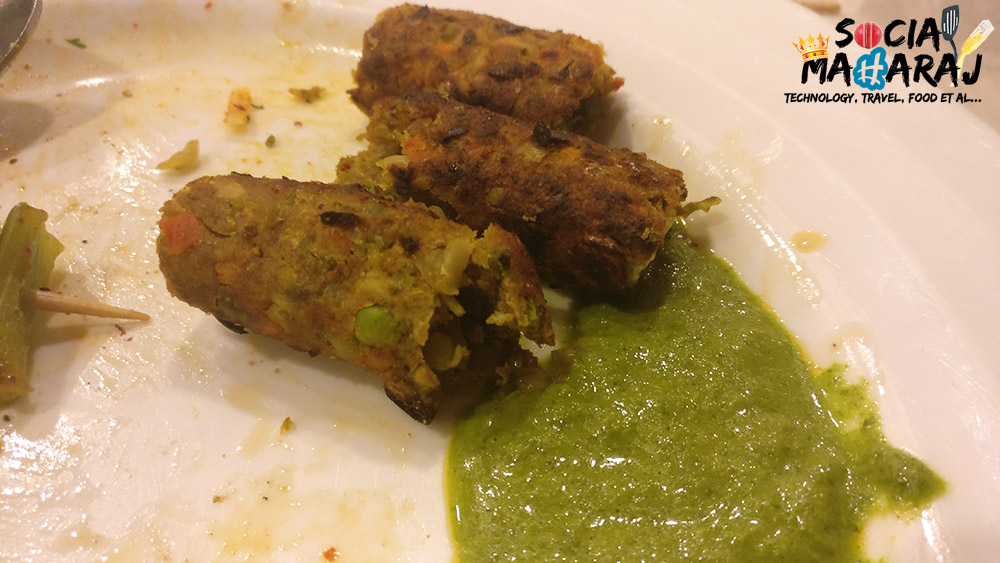 Moving on to the main course, there was an Asian Rice preparation along with an oriental veg curry. Then there was a Mediterranean stew alongside the local Vankai curry (Bagara Baigan) Then there was a Paneer curry and a Malhauri Mix Veg curry. The dal segment had the Yellow Dal Tadka and my favorite Dal Makhni along with Steamed Rice. So that was it for the vegetarian part 🙁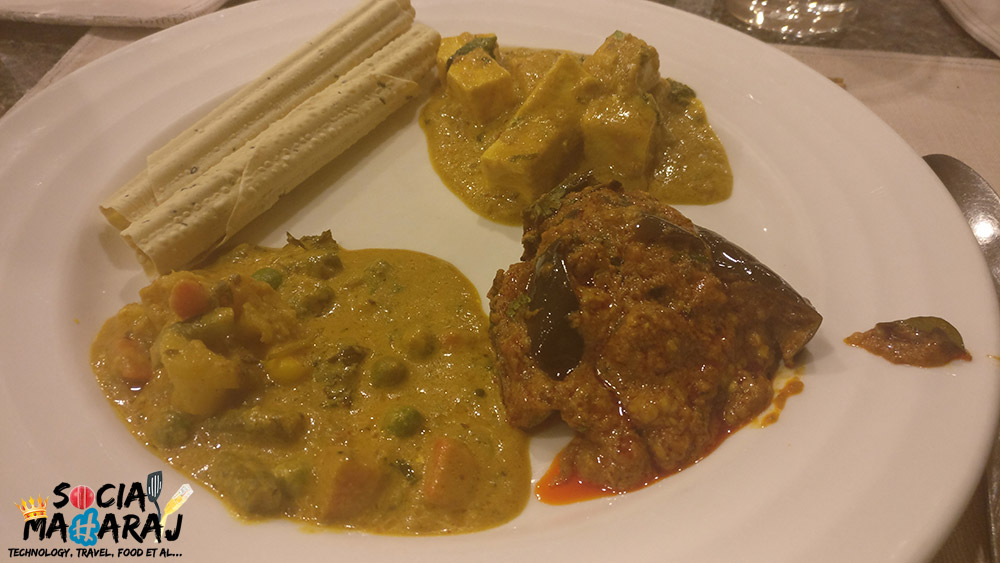 I enjoyed the Paneer curry with hot naans and it was delicious, not too much spicy is what I like and this was perfect in my opinion. After relishing the Paneer, it was time to dig in to the Dal Makhni with Rice and boy it tasted heavenly ! Took a couple of servings of Dal and Rice before moving on to the desserts.
The desserts had few desi and videsi items on offer. The desi camp included Qubani ka Meetha, Rava Pineapple Kesari, Chocolate Roll and Cham Cham. The Videsi camp had a couple of cup cakes and pastries on offer. My pick was the Rava Pineapple Kesari and the strawberry cup cake. Both were perfectly made and had the right level of sweetness.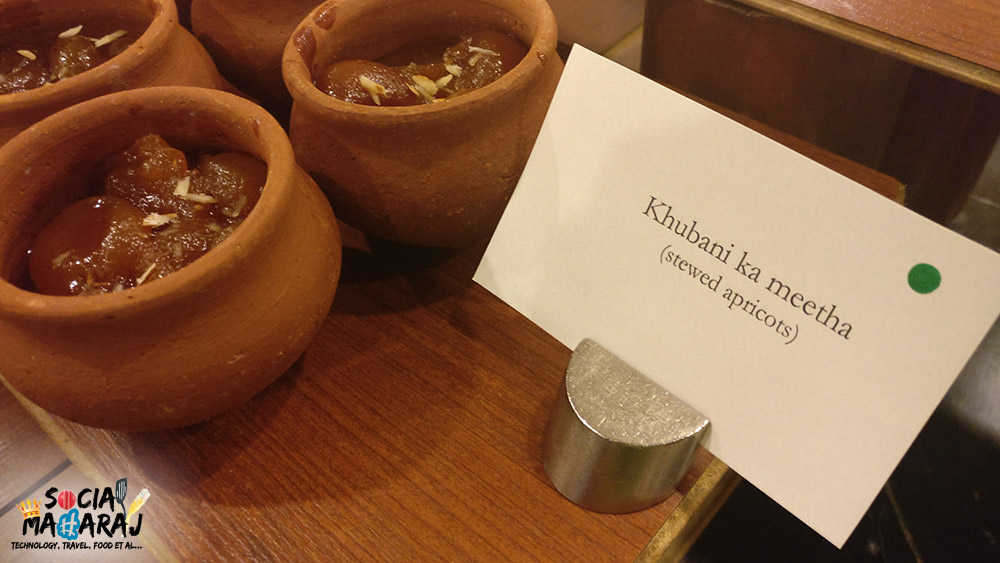 Final Verdict of Waterside Cafe, Taj Banjara
For a price of almost 1500 Rs (you can get it for around 700Rs via coupons) for a buffet, I regret to say this isn't what you would expect from a place like this. The variety is very poor and barely manages to match few other restaurants in the city. Even the plush interiors couldn't do much and at one point you might say "What ? That's it !?". However the items that were present had a very balanced taste that probably not many will enjoy. For me, I loved everything that was there. Just the variety was a let down.
So if you are looking for variety and sharp taste, then this place is definitely not for you. However if you are just looking for a place with "ghar ka khaana" with top-notch hospitality and ambiance, then this is for you. Already been to Waterside Cafe at Taj Banjara ? How was your experience ? Anything else that you would want to share ? Please mention in the comments below.