"Physics jo hai, Maths pe angrezi ki lagaaam hai…" (Physics is the English Snaffle on Maths) is how one of our Physics professors described it. True in all sense, Maths is everywhere from your books to your cooks. Nothing is completed without it. And many folks love playing with numbers while for few others (like me) numbers are a nightmare. And numbers with alphabets and Greek letters ? Leave me alone ! Nonetheless, everyone has to be good, if not great at simple maths. At least one should be able to perform the day-to-day tasks at ease. Keeping the same in mind, I've developed a simple game for Android "The Math Game". And in this post I'll talk about the various aspects of The Math Game.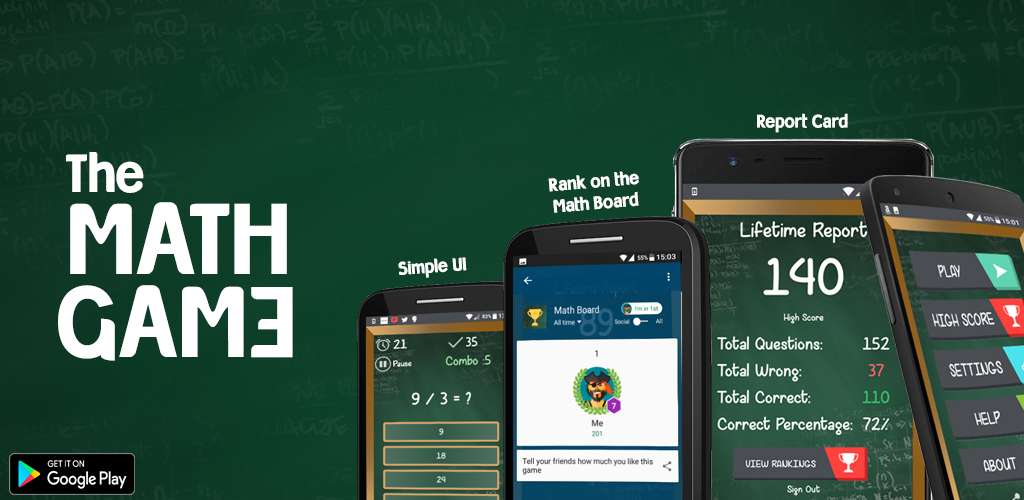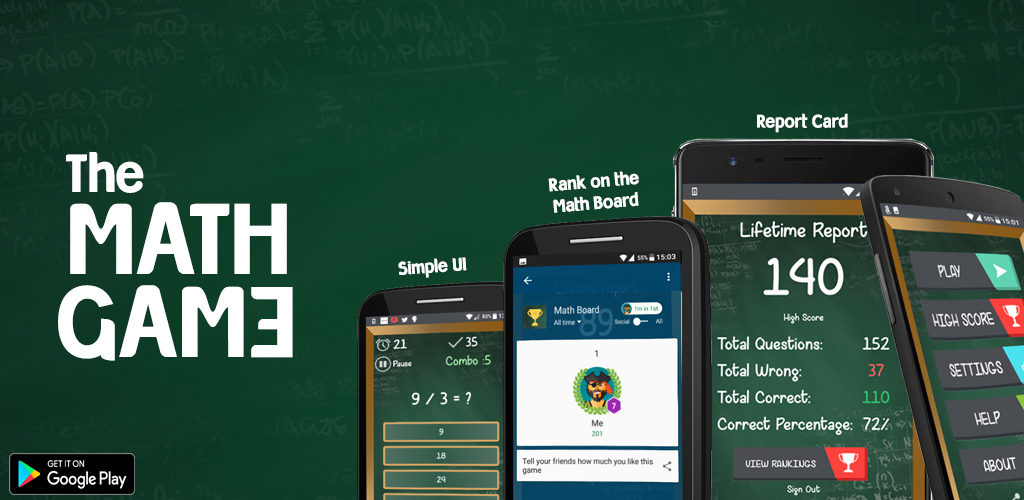 Get the Math Game
The Math Game works on Android 4.1+ devices, so if you fall in this bracket you're our messiah 😉 Head to the Google Play store from your smart phone and search for The Math Game. There are good chances that you will not find it. (The app is just a few days old, what do you expect from it ?) So to make things easy for you, click the "Get It On Google Play" Button below to download it now. Further the app doesn't require any special permissions to run so you are safe. And yes it does run on the latest version of Android too 🙂
Currently The Math Game supports a "Time Trial" mode that checks how good and FAST you are with numbers. The Time Trial mode gives you 30s on the clock to start with. Every correct answer gives you +1 point and +2s on the clock while every wrong answer deducts -1s from the time. Simple ain't it ? I've focused a lot on the design and the overall experience on the game. The idea was to have something that looks elegant and minimal.
For more details about The Math Game, I would request you to head to My Android App website. You'll find all the details of the app including the features, FAQs and everything else.
This is my second app on the play store, Mileage Calculator was the first one and has received a tremendous response in the short time. Over 2,70,000 downloads. The Math Game is however my first attempt 'trying' to make a game. There is always a lot of learning involved while doing such things. It's not only the coding part, but right from the blue prints to designing and to marketing, everything is handled by me. So it's a great experience doing so.
Download The Math Game and share your feedback
As the title says, if you love playing with numbers, download the Math Game today. Play a game or two, share your score with friends. If you are on Twitter, share your scores and I'll be more than happy to get in touch 😉 So go ahead, download The Math Game, leave your feedback and join the numerous players playing #TheMathGame !