The students today don't know the feeling of appearing for a Class X board exams. With the CCE – Continuous and Comprehensive Evaluation replacing the once very important class X board exams, things seem to be pretty easy-going. Previously having to give 2 board exams – once in Class X followed by Class XII – the former one was much like a dress rehearsal for the latter one. It would be that time when parents leave all their work and turn all their focus to their child, from taking their children to the center and staying there for the entire duration of the exam were some of the routine tasks. But apparently that wasn't the case with me during my class X boards. For me, Class X board exams were all about Anxiousness and Paneer 😉
Anxiousness before a Board Exam
I appeared for my class X board exams from my boarding school – New Era High School, Panchgani. Apart from me there were about 100 other students who were appearing for the board exams. Back then in 2008 we didn't have the CCE, fortunate enough to have appeared for the boards.Since it was the first board exams for us, everyone including us and the teachers were anxious about it. At least the teachers had a fair idea as to how things would unfold while we were completely clueless. The preparations started in December-January with extra classes and attention to the weaker students. I was part of the special maths class 😉 And what started in December was a 3 month-long rigorous regime leading up to the class X board exams.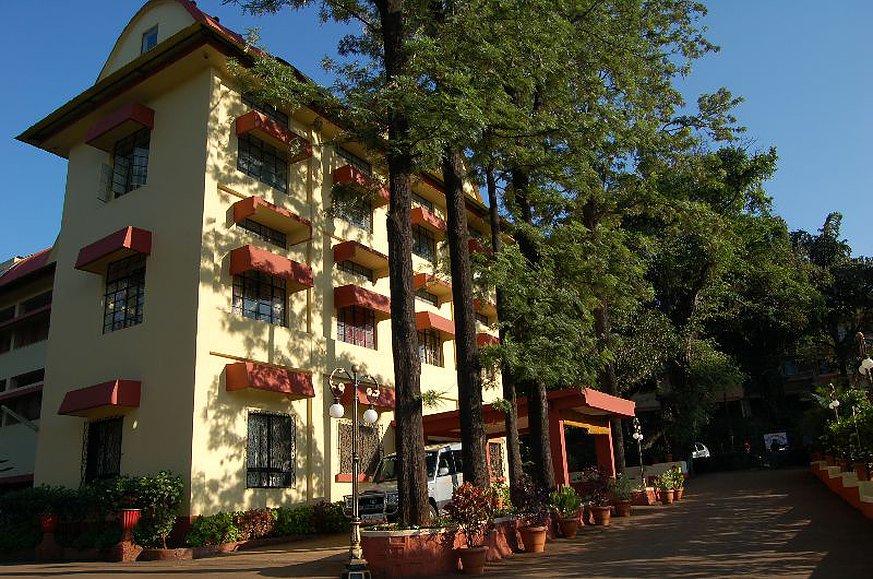 My Board Exam Routine
Our schedule was pretty simple, on the exam days we were allowed to visit a temple nearby. A small temple on the chesson road after the NEHS campus, the one that has a well. So all of us used to walk to the temple while many of our juniors would look through the windows and wish us for the exams. Post that we used to have a delicious breakfast, the breakfast was always delicious in fact 😉 After the breakfast we all used to gather at the Amphitheater, (the same place where Taare Zameen Par's climax was shot, yes I just can't stop talking about it) Here we were given our hall tickets, some instructions about the board exams and the center. All of us would then get on to the bus and what followed was a series of songs. Everything from Papa kehtein hain bada naam karega… to Kaanta laga 😛 was on the list until we reached our center which was Sanjeevan Vidyalaya. Those were some anxious moments but the songs were there to get rid of it !
Paneer Saga post the exam
Post the exam, usually our sports sirs, used to be present standing next to our school bus. I used to rush to the bus, handover my hall ticket. (This was something nice, taking the hall ticket from students post exams and safeguarding it) I used to always sit alongside the driver so that I was the first one to get down. Upon reaching to school, I used to literally sprint to the dining hall to have Paneer ! A little background: I'm a big foodie and can enjoy Paneer at any time. Also in hostel we used to get Paneer only for dinner and that too only thrice a week :(. So this was a special moment, giving a board exam and getting paneer, that couldn't get any better !
[Also Read: How to spend 3 hours in an exam hall]
Those were some great days with lots of memories to cherish. So everyone not giving a board exams in class X wouldn't know the feeling of it. I know that finally it's the marks that are important, but with CCE, I've seen people getting a CGPA of a perfect 10 ! I mean that's ridiculous. Getting more marks is important but missing out on the board exam experience – the dress rehearsal – before the class XII exams isn't a great idea. So all I would want to say is appear for the Class X board exams if you have an option.
I loved writing this post, recollecting all the fond memories of NEHS. I'm sure all my schoolmates can relate to this. So if you are an Alumni of NEHS, share this post and rekindle the memories of our board exams ! Do share your nostalgic moments in the comments below 🙂