I was in class 9 and it was the end of holidays and I reached my school late in the evening. Since I came a day early, not many were there in the hostel. While I was walking to my dormitory, I saw a lot of bouncers in safari suits in the campus. When I reached my hostel, I saw a lot of lights, wires and cameras around. I didn't know what was happening. Meanwhile my warden came and took me to the hostel. She said shooting is going on, don't come out of the room. I was like what ? She said yes they are shooting for Aamir Khan's Taare Zameen Par. That was my first time seeing a movie being shot live. Here I recollect my peppy memories of the shoot.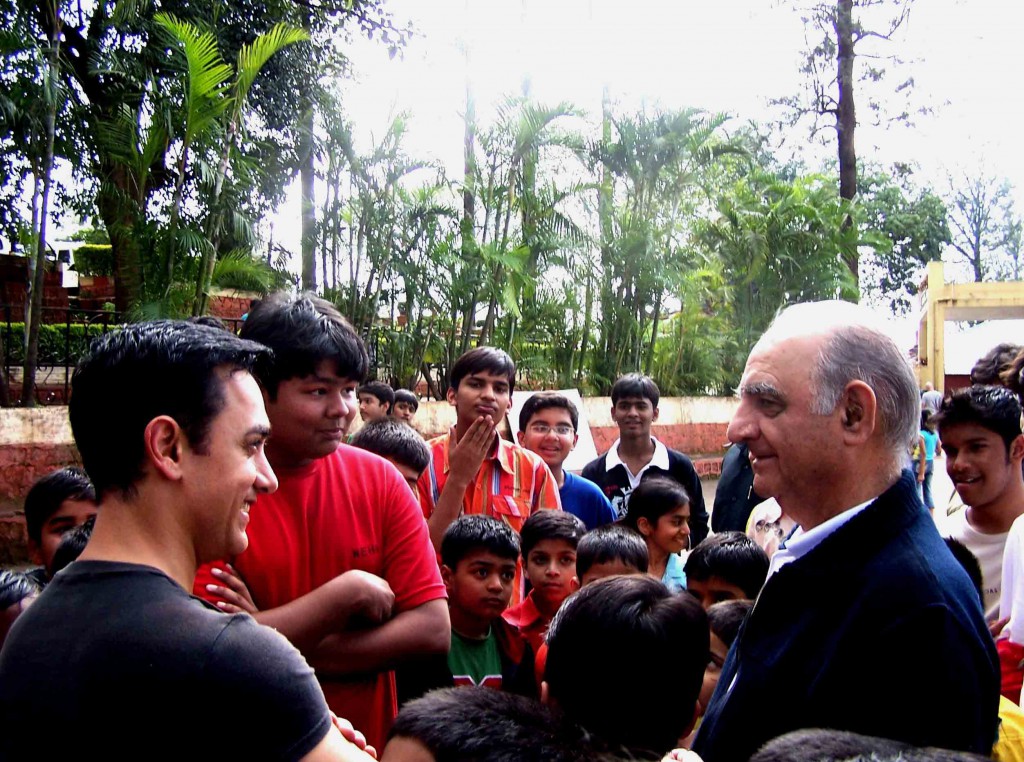 One of the first memories I have of shooting for Taare Zameen Par was the introduction shot for New Era High School, Panchgani. In the movie when the son is taken to the boarding school, there is march past going on and then the camera pans to the school building. Well there I was in the march past. I remember we reached the school ground at 7 am along with 20 other who were selected for the shoot. We waited for a while before a young guy comes and asks my sports sir "Who will be playing the Bass Drum ?" my sir called me and I was there. That guy told "Aamir sir wants to speak to you" And I was shocked !! Aamir Khan wants to speak to me ! My hands were cold and I was shivering and had no idea what to do as I quietly followed that guy. The next thing I realize is that Aamir khan is shaking hands with me. I was lost for a while. He then asked my name and had a quick chat about how I would play the Bass Drum. I played the drum to the tunes of march past. He then even tried playing the bass drum himself ! Such a great guy is, in fact he tried his hands at all the instruments. One of the most peppy ,lively and hardworking guy I've ever seen.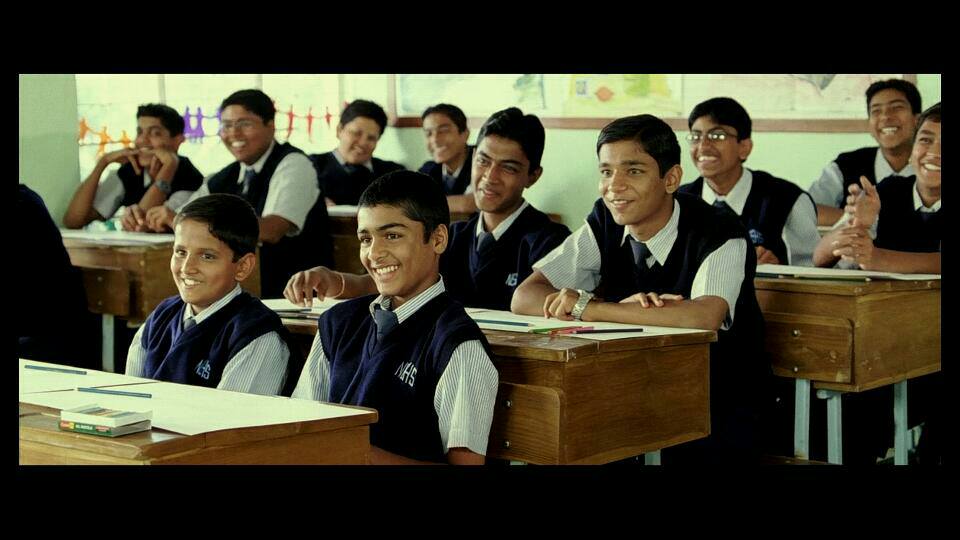 Another peppy memory I have of the shoot with Aamir Khan is during the classroom scene. In the movie he visited Darsheel's family and told he's Dyslexic. The father then comes to the school and disturbs the class where Aamir Khan was teaching. Well I was in that class. The story goes like this. We were practising for sports day in our school ground, when the guy (the same guy mentioned above) comes. Soon after there's an announcement "Atul, please come to the help desk". Since I was the deputy-head boy that time, Aamir Khan knew me. I reached there and the guys tells he needs 10-15 people immediately for the shoot. I called my best pals and reached the school. We had lunch, quickly got dressed and reached the library (Yes the Bum Bum bole dance took place in our library which was turned into a classroom). The room was empty and only a camera and benches were there. I quickly got into the class and sat on the first bench in front of the camera. After a while Aamir Khan came and laughed and told, you cannot sit here, Please go back. I was then sent at the back and this was time I made an appearance in the movie.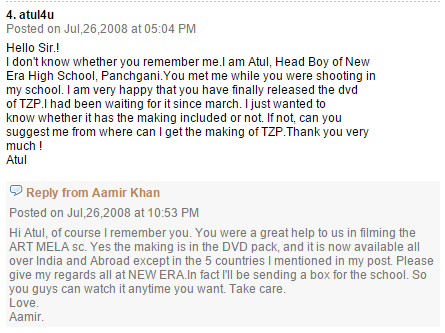 Well, apart from these peppy memories of shooting with Aamir Khan for Taare Zameen Par, I helped Aamir and his team in filming the climax Art Mela scene and Aamir Khan has acknowledge my help on his forum too. Link here (Navigate to Aamir's responses ->Reply no.4). This was my first experience shooting for a Bollywood movie and saw how tough it is making a film. I am fortunate to have gotten a chance to work alongside Aamir Khan.
This blog post is inspired by the blogging marathon hosted on IndiBlogger for the launch of the #Fantastico Zica from Tata Motors. You can apply for a test drive of the hatchback Zica today.