16 years ago in February 2005, I did my first TV Shoot for Bournvita Quiz Contest in Kolkata. It was during my first year in a boarding school at New Era High School. For someone who was shy and timid back then, this was huge. Traveling to a different part of the country alone for the first time. In case you are wondering, why am I writing about my first TV shoot right now is because today is Basant Panchami according to the Hindu calendar. And people wear Yellow colored clothes on this day. I remember walking on Park street back in 2005 seeing everyone wearing yellow. I called my parents using a payphone and I was told it's Basant Panchami.
Hence in this blog post, I'm going to share my experience of my first TV shoot for Bournvita Quiz Contest in Kolkata. As a young kid who moved to a boarding school for the first time and doing this within a few months is huge. So join me as I recollect memories of my first TV shoot for the Bournvita Quiz Contest in Kolkata.
The Story of selection rounds – Panchgani
Bournvita Quiz Contest was one of the first and most well-known quiz shows on TV that hosted kids from various schools. They fought it out to win the crown of the champions. I was aware of the show and was a loyal follower. Until I moved to New Era High School Panchgani, I did now know how schools participated in it.
Within a few months of me joining the school in 7th grade, I saw a notice put up that read "Bournvita Quiz Contest Selection Test" I thought, there's no harm in trying. And by the way, I was pretty good with current affairs back then. So for a few days, I spent some time going through GK and general awareness books for the preparation test.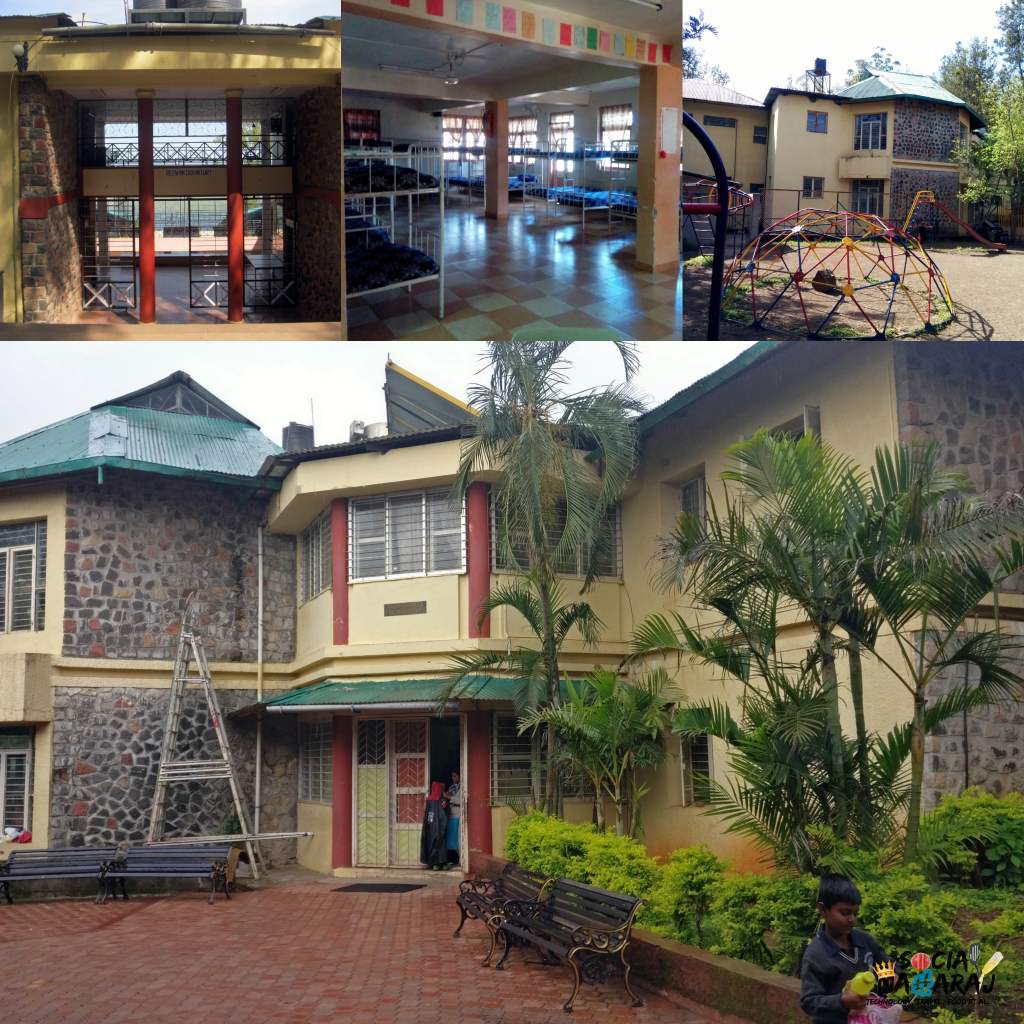 On the day, there were about 20 of us in a classroom who were appearing for the test. It had about 40 questions (if I recollect right) One of the faculty members distributed the papers and started the timer. I remember that within 10-15mins I saw one of the students say I'm done. And then a few more before I submitted mine. It took about 2 days for the results to come in.
A few days later, the results were announced. The student who completed first actually stood first. In fact, he had already featured on the Bournvita Quiz Contest the previous year. And after a huge gap, it was me. Yes! I made it to the school team for the show. My happiness had no bounds, I was a step close to appear on my first TV shoot for Bounrvita Quiz Contest.
Preparations and winning in Panchgani
What followed was a grueling 1 month of preparation for qualification rounds. We were to fight it out with other schools in Panchgani. We used to have a 2-hour slot for games after the classes got over at 3. And for that 1 month, we were exempted from it. Our sir and both of us spent time reading books and quizzing in the library and at the amphitheater too.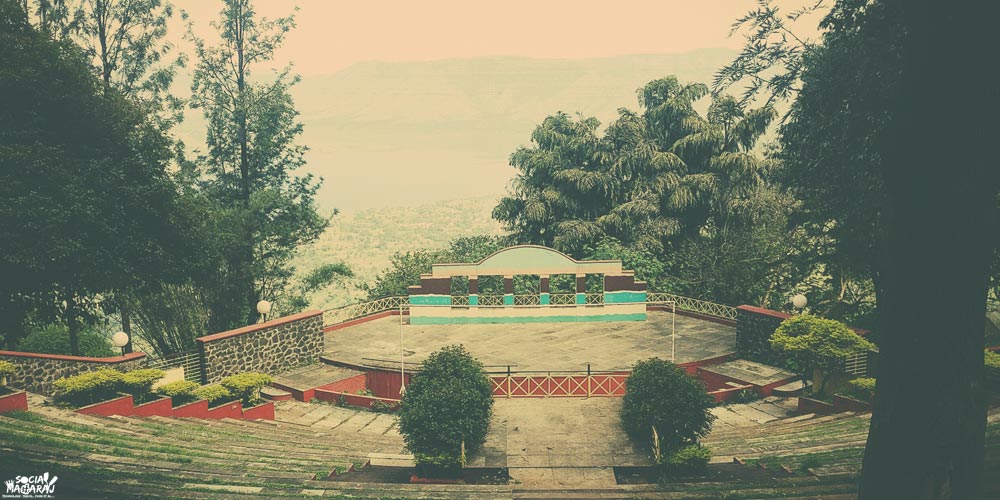 A few weeks later we had random quizzing sessions by our sir any time he saw us. The time was here for the qualification round. We were at the Sanjeevan Vidyalaya for the qualification. There were almost 20-25 other schools along with their faculty and the quiz masters. We were handed a sheet and allotted time to finish it. I barely remember the questions but all I know is we did finish first! A step closer to appearing on my first TV shoot for Bournvita Quiz Contest.
I don't know what happened after this, but a few weeks later, we were told by the school that we made it to the West Zone teams and would be fighting it out with other schools from the other zones. The best part? It would be with the quiz master himself – Derek O'Brien! We were called out in the school assembly and wished for the shoot. We again got back to reading and more of reading over the course of next few weeks.
My First Solo Trip – Traveling to Kolkata
The shooting of the Bournvita Quiz Contest was to take place in Kolkata. We were sent a train ticket from Mumbai to Howrah. For someone who was staying away from home for the first time, going on a trip to Kolkata all alone was huge. I had absolutely no idea what to pack, what to take etc. etc. Anyhow, I stuffed whatever I understood and had my bags ready. I remember having a box of hair gel. Well, I was going to be on TV, I had to look good 😀
On the day we were leaving, we were invited by the principal for a high tea in his cabin. Anxiety was at the peak as my hands trembled holding the cup. My partner was from Mumbai, so his parents had sent a car to pick us up. It was a red Skoda Octavia, my first time in that car at that time. We zoomed past the amazing highway and had a break at the motel on the Mumbai Pune Expressway. Soon we reached his home. His mother knew that I was a vegetarian and had made paneer bhurji and roti for dinner.
I had no mobile, almost no cash. We could speak to our parents only on weekend. But now as I was out of school, I was free. His mother made me talk to my parents to whom I narrated the story. They were in Goa and couldn't make it to the shoot to Kolkata. I played GTA for the first time on a Play Station. His house was on the 16th floor which was quite different from the large bungalow we stayed in Goa.
We shopped the next day and were dropped at the Lokmanya Tilak Railway station for our train. The train was super delayed by a good 3-4 hours and I was on the platform with my bag with no phone reading a quiz book. My sir got me a vada pav and that's how my love story with vada pav started. It had got to the best one I've had.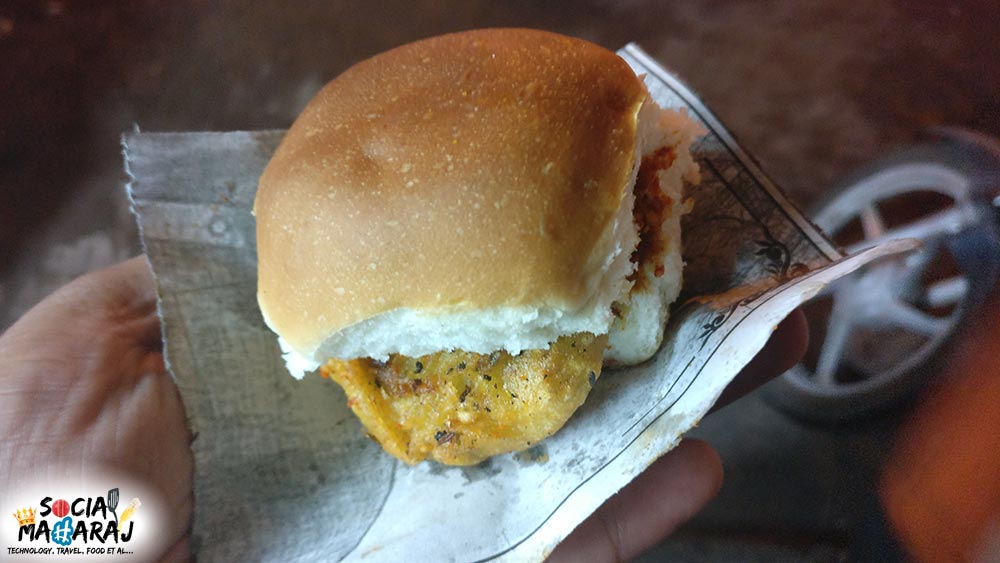 The train arrived and I was sent to the upper berth. I don't have many memories about the journey as such but we reached Howrah at noon. All I remember was that it was s huge station with almost 15+ platforms. We came out of the station at took a cab – yes the yellow ambassador. We zipped through the iconic Howrah bridge and reached our hotel which was on Camac Street. I only had a Kodak film camera and was too wary of using it because the film used to be costly. So I don't have many pictures from the trip.
My First TV Shoot – Nervous as Hell
After a briefing after dinner, we took a nap before the shoot the next day. Early in the morning I got and dressed in my school blazer and a heap of hair gel and headed to breakfast. I was so nervous that I took a bowl of cornflakes and added cold milk to it. Never had I eaten corn flakes with cold milk and I was just gulping it down my throat. In a few hour's time, we had a few Toyota Qualis lined up outside the hotel who ferried us to the shoot location – somewhere near the Salt Lake stadium. We reached the venue and saw a lot of people, cars, wires, and lights.
In some time we were taken to a park across from the location to shoot our intros which would be played before the show started. We had to climb a rollercoaster track and introduce ourselves. We did a few retakes but eventually got it. We came back to the shoot location for lunch and there we see Derek O'Brien dressed in 3/4ths and a hat getting out of this Mercedes. All of us had lunch with him before the shoot started.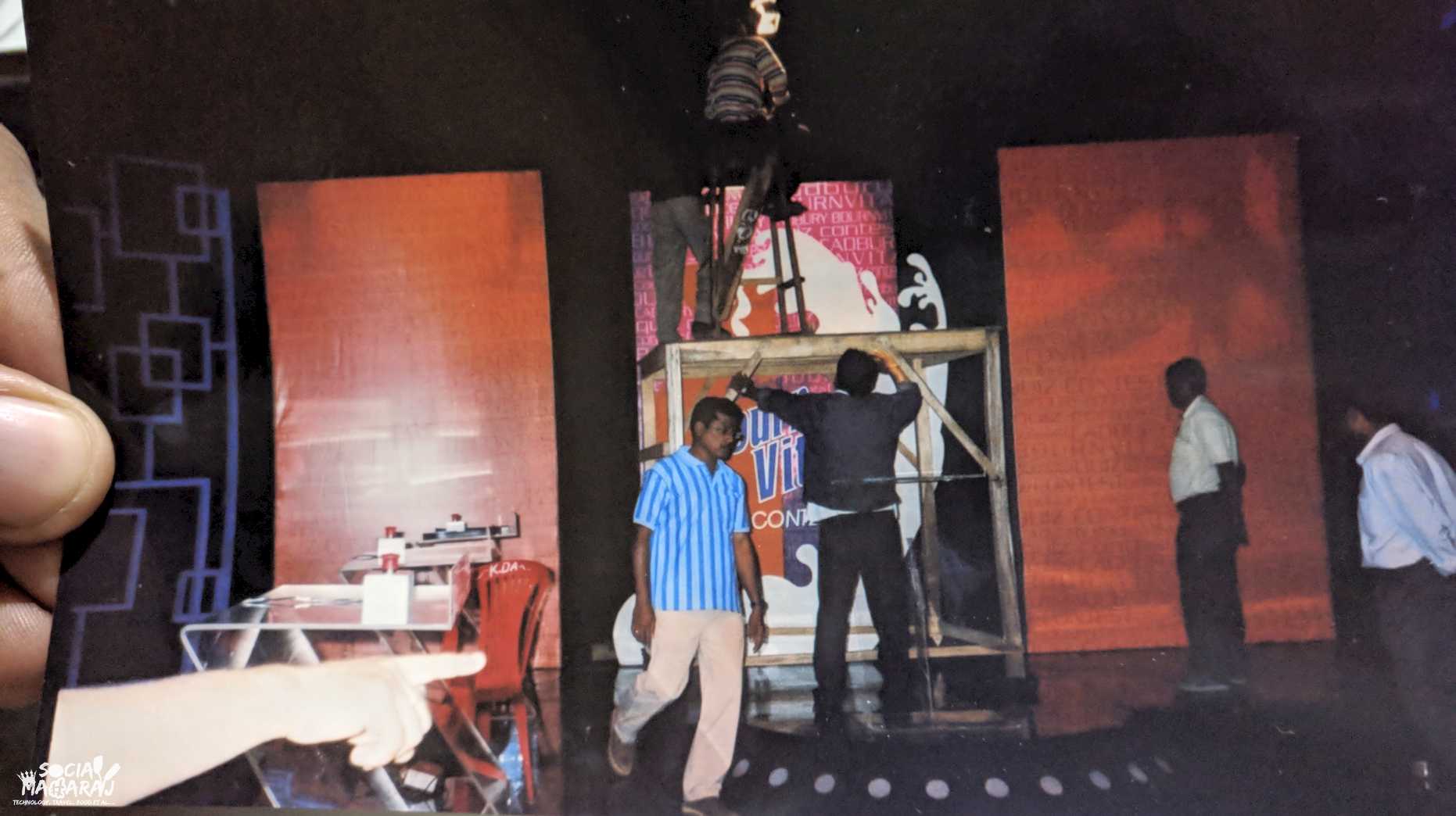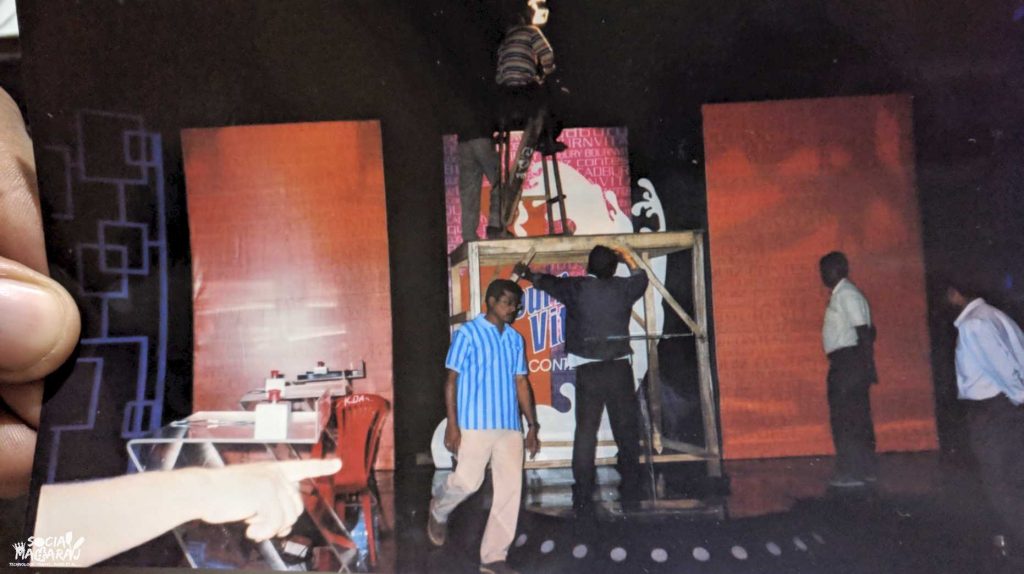 Fast forward we were on the sets. We were in the center, three cameras facing us and one was on a jimmy jib – crane. Derek was dressed in his black suit and I was nervous as hell. I was sweating profusely and so much that the make-up girl had to come in and touch up multiple times 😀
Here's an interesting fact that most of you might not know. All the buzzer round questions are handed to us before the round starts. We are allotted fixed time to answer that. Thereafter, our answer sheets are shared with Derek, the Production Team, and few others before the shoot resumed. The best thing is, if you hit the buzzer for a question, you need to answer whatever you've written in the sheet – right or wrong.
We were done with the shoot by evening and the worst thing was we didn't win that round 🙁 We headed back to the hotel and soon we had our tickets on hand to get back to Panchgani.
However, the next day they took us for sightseeing of Kolkata and I remember visiting KC Das and having Rasgulla, Eden Gardens stadium, and a metro ride along with visiting the new Howrah Bridge and the Victoria Memorial.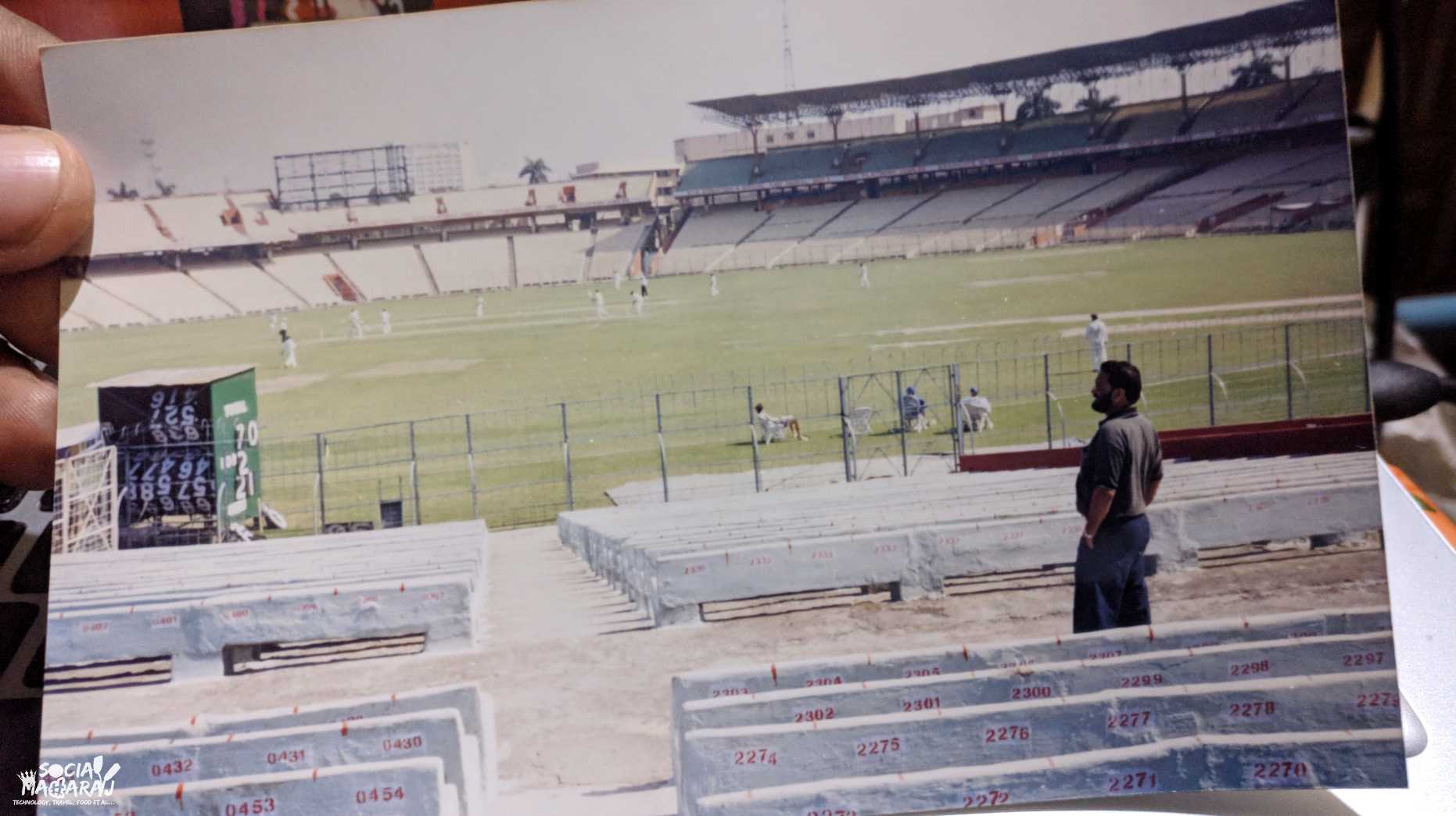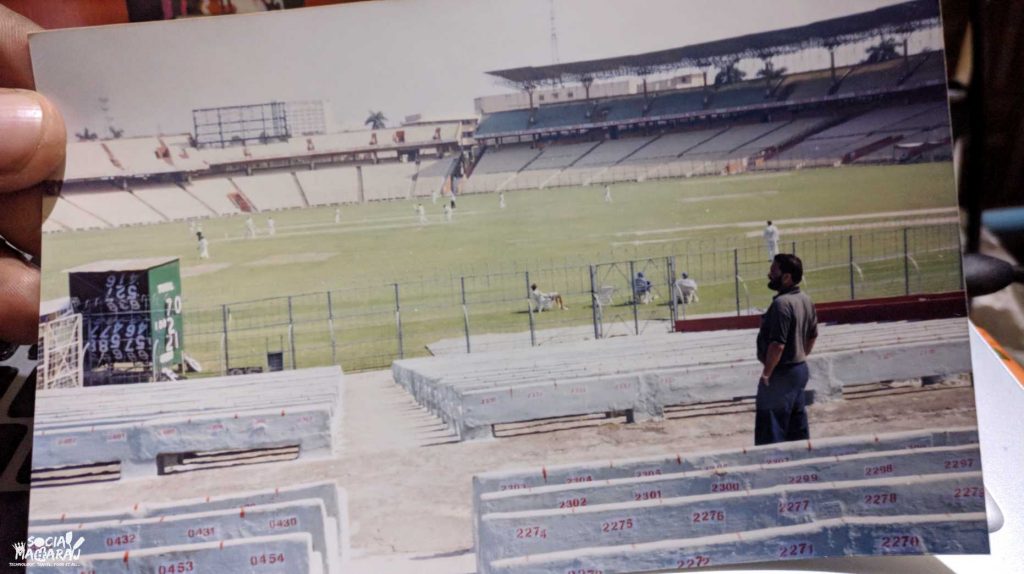 A dream come true
I had never ever expected that I'd on a TV show that would be telecast across the globe. We came back to the school with a grand welcome. I was tagged "BQC" by my seniors by then and probably the smartest kid on the block. All of this happened in just the first year of my boarding school experience. Never did I know that I'd go on to represent my school at the district Cricket tournaments, become the head boy, and also work alongside Amir Khan in filming Taare Zameen Par!
This is already a long blog post and there's so much more to share about my trip to Kolkata and my first TV shoot experience. I've never been to Kolkata after that and I so wish to go back and revisit those places in Kolkata. So here's wishing you a very Happy Basant Panchmi and I hope you liked my experience. Share your thoughts in the comments below, tweet to me at @Atulmaharaj, DM me on Instagram or Get In Touch.