It was during the summer of 2003 when we had shifted to Margao Goa from Ahmedabad. We were provided a huge cozy bungalow in Navelim with free supply of coconuts – thanks to those bunch of trees in the courtyard. I was in 6th grade and was studying at Loyola Boys School in Margao. It was then a lightening struck my dad and he started toying the idea of putting me into a boarding school. It was the worst nightmare I could have possibly turned into a reality. Dad brought a book – Good Schools of India – apart from personally checking out a couple of them. Principals at few schools even turned down my admission because they felt I wasn't mischievous enough to be put into a boarding school. Tucked in middle of that book was New Era High School Panchgani. I wasn't aware of the place itself, let alone the school. Being at home, I decided to pen this post about my memories of New Era High School Panchgani which is my second home.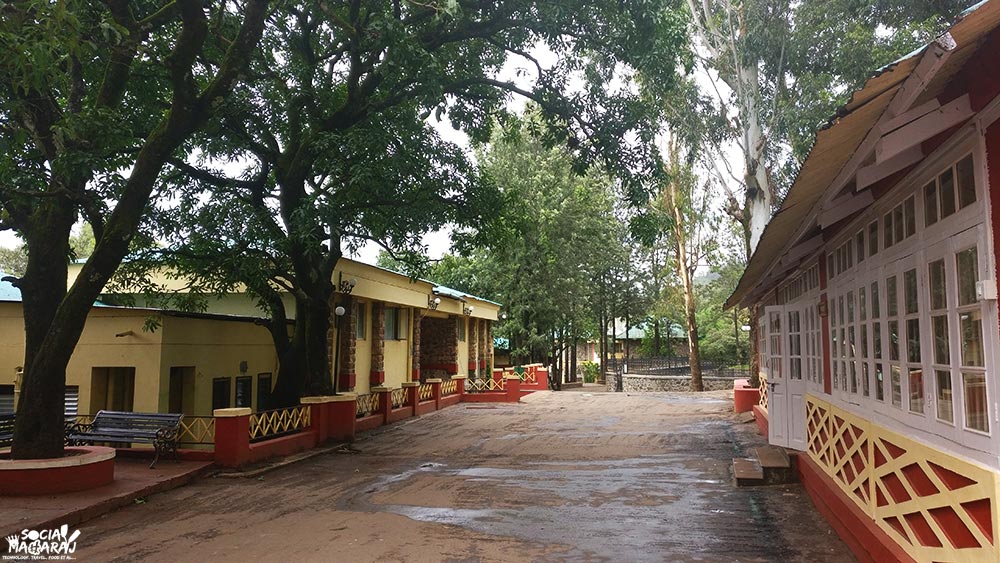 Selection followed by failed escape plans
We drove to New Era High School Panchgani for the entrance test. Guess it was vacations time at the schools hence most places were shut. I was taken to the staff room for the entrance test. It was about basic Science, English and Math questions. Post that we were taken on a tour of the school to show the dorms, school building, cafeteria etc. Soon we were called by the principal. My dad on my left and mom on the right, facing the Irish principal. He told that I was good at science and English but was terrible at Maths. I remember my dad being able to convince him. Me nodding my head in agreement for everything had absolutely no idea of what was coming. The principal wrote the words "Admitted" and there it was – I was going to stay away from my parents. I was possibly the first child in the entire family who was admitted to a boarding school. It was my father vs my family because he was adamant of putting me into a boarding school.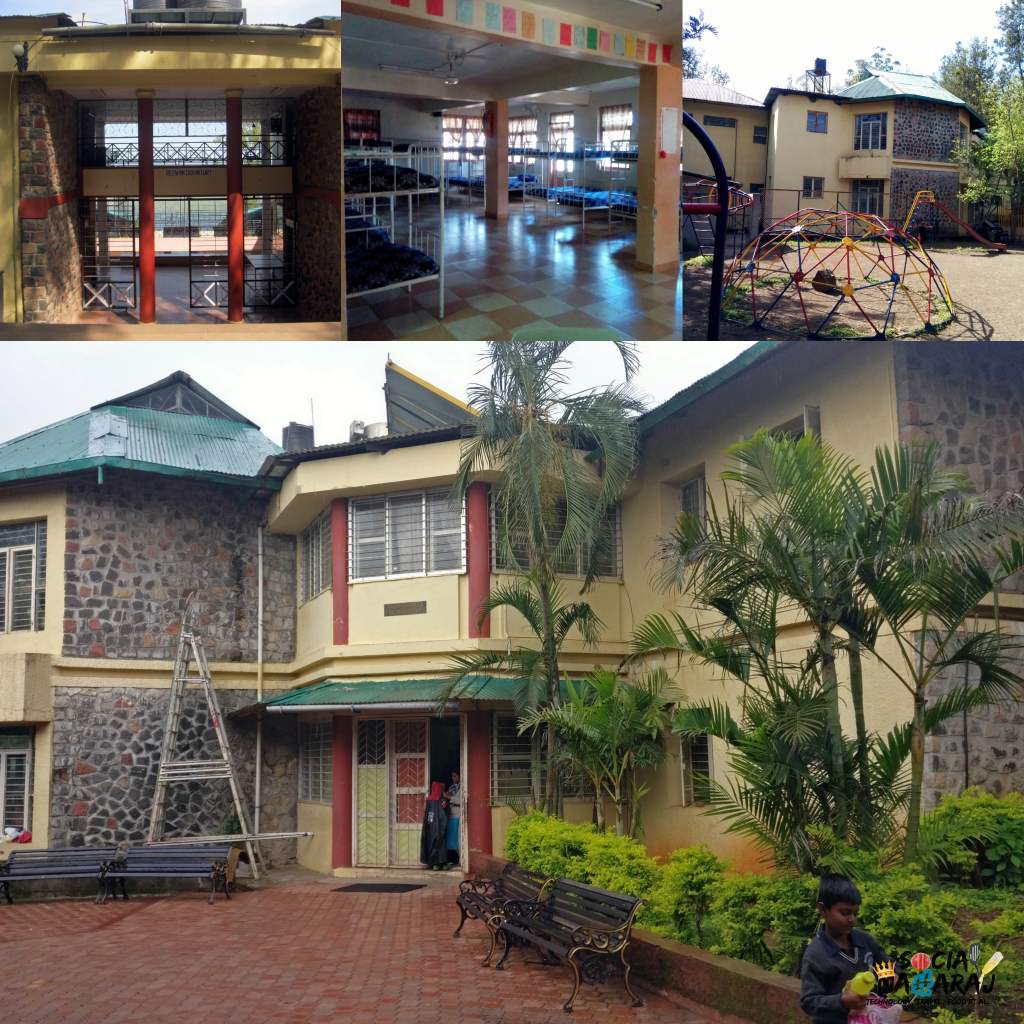 About a couple of months later, we reached the school with a huge iron trunk with everything I would need. Clothes, soap, shoes, stationery and everything else. Mine was the biggest box of the lot. New Era High School Panchgani is a co-ed school so you have both girls and boys studying together. Back then the boys dormitory was Rezwan and I was put into Modesty. (All the dormitory names were based on virtues) I wast terribly home sick and often cried as other made fun of me. There had been instances when I ran to the main gate and was bought by the security to the dorm. Unlike Karan Johar, who actually jumped the fence and was caught outside the school ! Well those were the initial days. Here's an embed of his book Unsuitable Boy So Karan Johar, Twinkle Khanna and myself are alumni of New Era High School 😉
Settling in and making a mark
My first class was art class, something I really loved. I didn't have books given then so drew a dinosaur on my diary and boom, people thought I was an artist ! Well, that I was. So that was literally my first day in school. Also I had to study Marathi for a year and I kept nodding my head in the class only to find myself crying the night before the exams. Luckily I passed the exam. One of good things about New Era High School Panchgani was that you were provided with lot of opportunities. Especially vocational courses. You were supposed to take up 3 non subject courses like glass painting, cooking, baking, mechanics, electronics, programming to name a few. I spent a lot of time with electronics, electrical, computers and cooking over the span of 5 years I spent at New Era High School Panchgani. And that's why you see this blog 🙂 It all started here !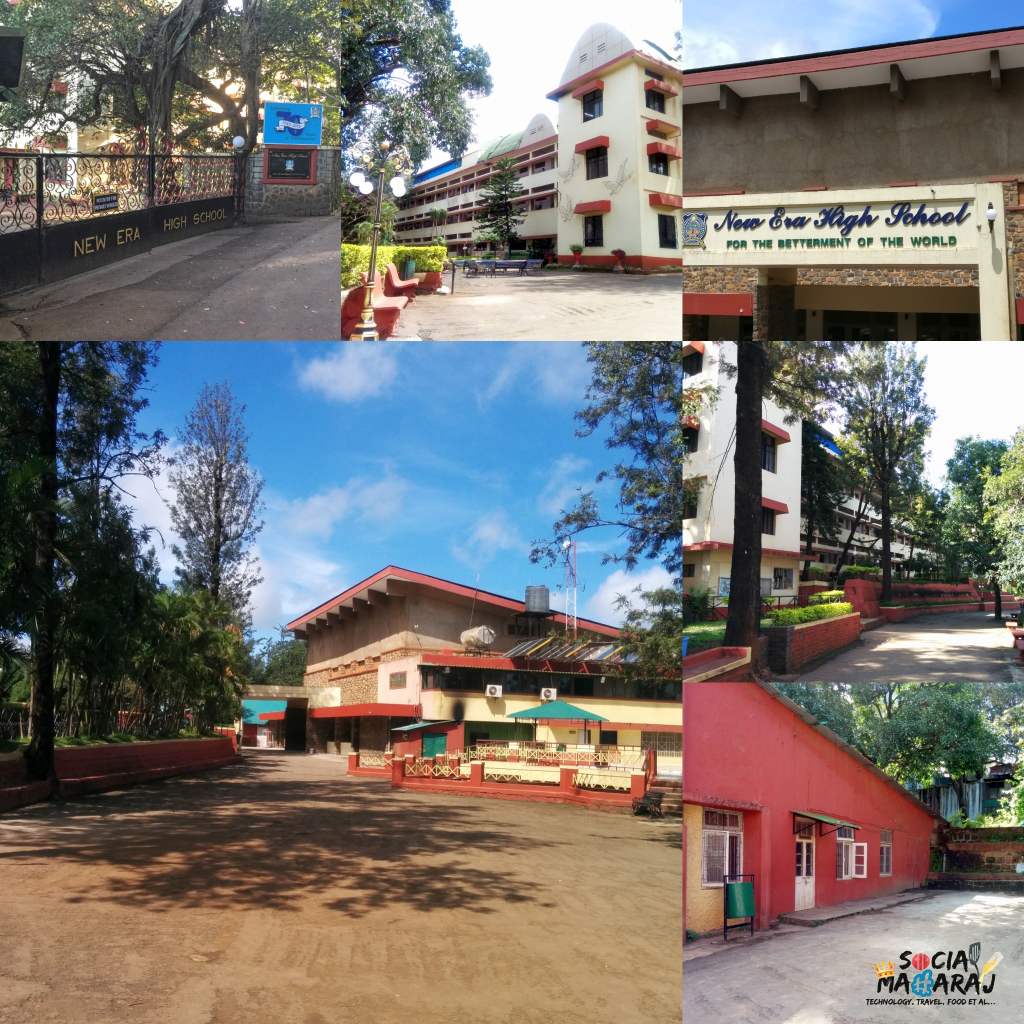 It was also during this time I participated for the selected of the most coveted kids quiz show Bournvita quiz contest. For the selection we had 20 questions to be answered. All of them were sure of one person would be shortlisted because he was a true genius and that it was his second season of Bournvita Quiz Contest. But nobody knew that a young kid on the block would be selected too. Yep, I did get selected for it. And what followed that was a rigourous reading and quizzing sessions with our coach. We topped the Panchgani level qualification and eventually played with Derek O'Brian at Kolkata.
The short-lived Cricketing Career
It was also in 7th grade when I went for Cricket trials for U14 Cricket team. I was always fascinated by cricket, but had never played with a leather ball. The trials had catches, fielding practice only. I remember taking all the catches including a fluke that a I took running backwards. The coach soon announced the names for the 15 man squad and your boy was the 15th one ! Wanted to become a batsman, made into an opening right arm medium pace bowler who bowled bouncers and lots of wide balls initially. As far as batting was concerned, I usually used to bat with just an over to spare, so it was more of blind shots.
From U-14, I graduated to U-16 eventually. We used to travel to towns like Karad, Paltan and Kolhapur for matches. Never had I dreamt that school cricket was taken so seriously. We had won the district championship for Satara multiple times and had quite a few players being shortlisted for the state trials by Sports Authority of India. Not only cricket but New Era High School Panchgani was great at soccer, carom, badminton and a lot of other sports. Surely a great place to start your sporting career.
Friends or Responsibilities – tricky choice
By the time I was in 8th grade, most of the teachers, students knew me. Some knew me by name others by shape 😉 New Era High School Panchgani had a pretty solid and active student board – Prefect and Sports Captains. I was inducted into the Prefect board in 8th as a Sub Prefect which was unexpected at that time. Eventually became the Deputy Head Boy in 9th and finally the Head Boy of New Era High School Panchgani in 10th. Ironically, the Head Boy hailed from Lucknow while the Head Girl hailed from Varanasi. (Frankly, I expected this, both of us to be at these spots) The path to becoming the Head Boy wasn't an easy one. Because when you have responsibility and freindship at stake, it's critical of what you choose. I chose responsibility and lost many friends and really close people.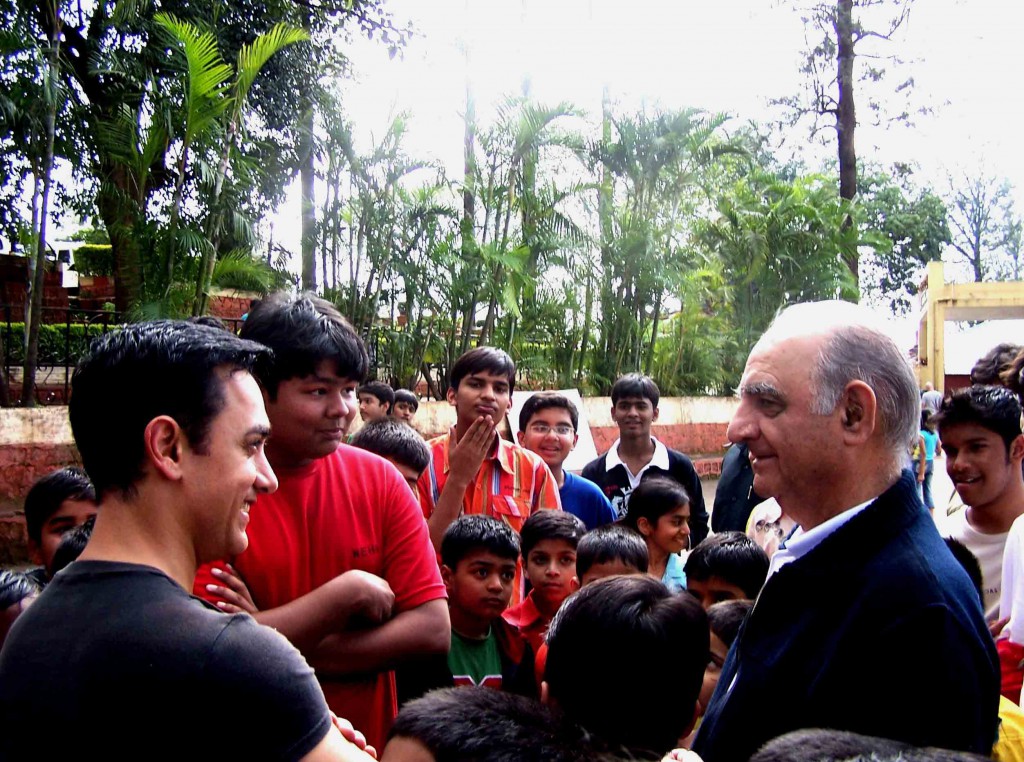 Anyways, being the Head Boy of New Era High School Panchgani, I had quite a few (unofficial) privileges like walking into the kitchen, play with the menu, arranging tournaments and so on. I think one of the best things I was a able to pull off as a Head Boy was the screening of India vs Pakistan T20 World Cup Finals in 2007. It was electrifying, all the students in the auditorium cheering every run and every wicket. Pretty Insane. Another chance that I got was to work with Aamir Khan during the shooting of Taare Zameen Par. Being the Head Boy I used to be in close proximity with Aamir Sir and it was a dream come true for sure.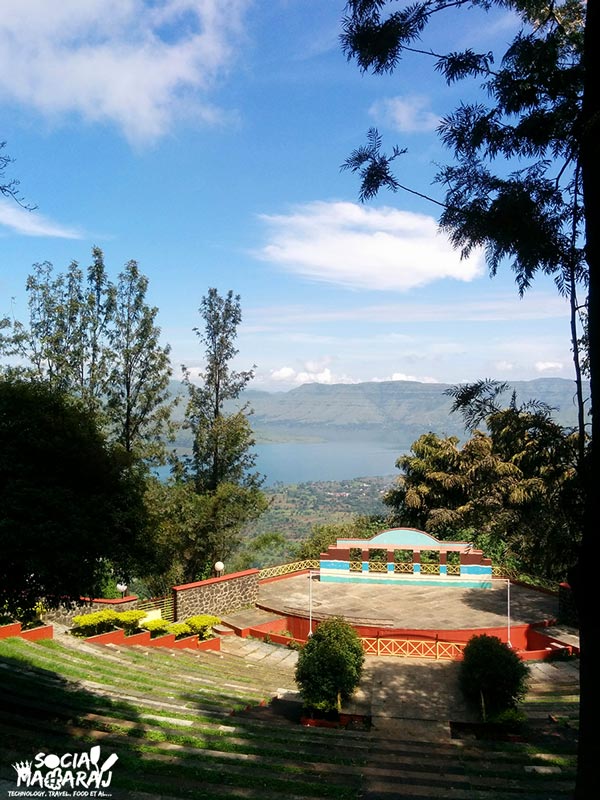 Final Days at New Era High School Panchgani
Never did I imagine that a day would come when I'd ask my parents not to visit me because I wanted to stay in school. By the time we were in 10th, we had strong bonding with the school, the teachers and friends of course. The school was only till 10th grade back then so that was technically our last year in school. I focused a little more on the studies due to which I lost out on most of the fun at New Era High School Panchgani. Board exams may be a ghost for many but for students of New Era High School, it was just another test. I remember we used to drive to Sanjeevan Vidyalaya in the bus singing songs like "Papa kehte hain bada naam karega…" only to eat Paneer for lunch post the exam 😉
I still carry the New Era High School habit of waking up early. I have a timetable for almost everything and a plan for most. Time is of utmost importance to me. These were a few things I learnt at New Era High School Panchgani. I know most of my friends would be reading this and remembering their old days. Since most of us are at home now, Why don't the students of New Era High School Panchgani share their memories ? Share this post and mention your memory in the comments below or tweet to me at @Atulmaharaj or DM me on Instagram.