If you are living in Pune and if you have the "aati kya Khandala" bug active in your head, you are in luck. Pune is one of those places where you can take your bike out and enjoy because some really nice short distance biking destinations are around the city. Short distance biking trips have many advantages, not only it's easy to decide on a whim and tee off, the expenses can be easily accommodated in the monthly budget. Finally, you can use the weekends to take this trips and no extravagant plans are needed to undertake these vacations, nor do you need to take days off to see these little wonders around your city. So here are the Top 3 Road Trips around Pune.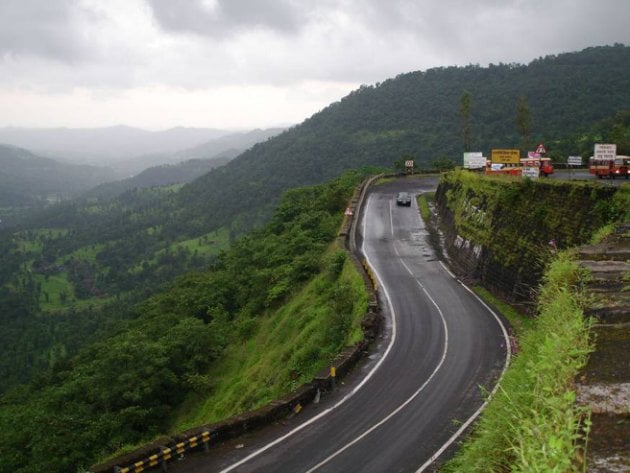 Guhagar
Only 239 km from Pune is Guhagar, which is a very short distance for bikers, this is a max 4-hour journey. This little gem is situated in the Ratnagiri district and is filled with many temples. However, more than the temples, there are hilly terrains and the lush greeneries to check out. Move to Budhai, a little local sleepy town with a rocky seashore.
The Guhagar beach is one of the few Maharashtrian beaches who have retained the natural touch and less footfalls. Soft sands and safe currents allow you to relax, but don't go overboard with euphoria. Rather, use the serene beach to relax and unwind.
The road to Budhai is not safe for inexperienced riders and thus, please use caution when moving to Budhai. However, you can also check out the Chandrika Mandir (10 km) and Velaneshwar temple (25 km) which are well-built and are popular. Built just near the sea shores, the temples are really nice.
Dapoli
Situated 183 km from Pune, this hill station is a localized escape from the humidity. While Dapoli Agricultural College is the most known thing about this place, you wouldn't find the sea and hills in the close proximity of each other easily.
British also loved the place, apart from the obvious strategic advantage and established military base here. It is one of the most popular destinations in Konkan area and is often called Mini Mahabaleshwar. While the beaches are not so uncommon in Maharashtra, the Dapoli beaches offer you something which you wouldn't find much in India—dolphins.
Move to Anjarle which is around 26 km from Dapoli and you will love this fine offering from Konkan. Kadyawarcha Ganpati, Suvarnadurg Fort and aquamarine waters are some of the attractions here. You can also move to Panhalekaji where ancient Buddhist remains can be found in one of the many caves. Over 17,00 years old Buddhist relics can be found in these caves, in rather pristine condition. Finally, move to Ladghar which is gathering increasing footfalls every day, so visit till the beaches are still pristine and one can unwind.
Jawhar
This is another lusty green space on earth which is still to be invaded by every tourist. Located some 240 km from Pune, you can reach this place within five hours, including a little break or two.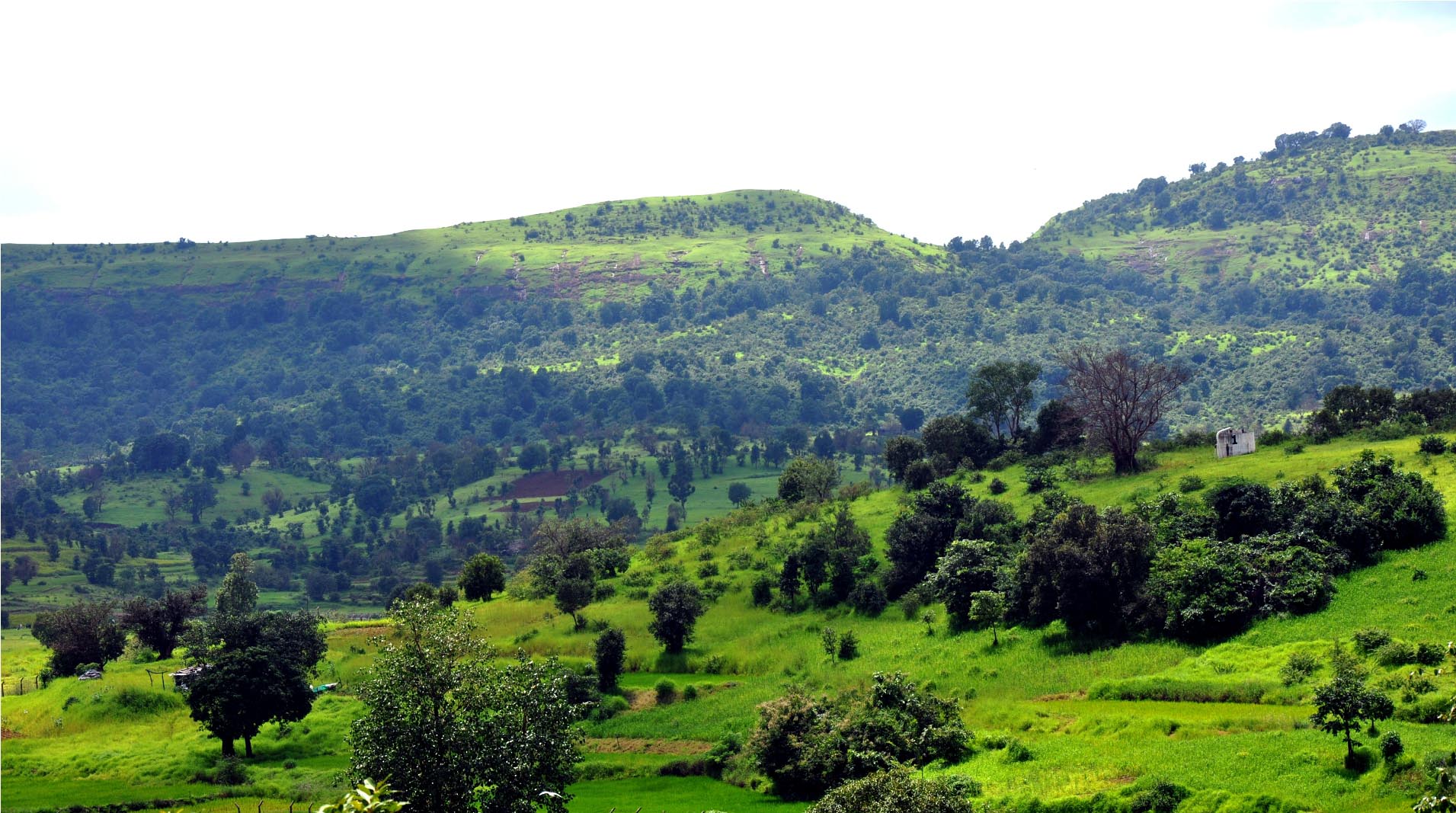 This was a princely state before independence so expect a few gregarious structures but of course, God-made beauties would surpass the man-made beauties any day. So the waterfall of Jawhar is what you should crave for.
Dadar-Kopra falls and Palusa falls are two which you shouldn't miss, at any cost. The thundering, leathery water, rushing and gushing and surrendering to the free fall of gravity, among lush greeneries is simply breath-taking. The hills are in the background and are covered with forests, making the scene almost folkloristic.
However, Jawhar also has, at least, two forts which you should visit. The Jai Vilas Palace is where the local princely family lived and has over 80 rooms and some finely crafted interior. The Bhupatghad fort is the other man-made structure which I would suggest you to check out.
Life is short and the world is wide
These are the Top 3 Road Trips around Pune in my opinion and can be made within a day if wanted. You can also plan a trip to Lonavala, Panchgani and Mahabaleshwar. You should visit these places during monsoon as it would be lush green. However, I would suggest making it a weekend affair. Leave Saturday morning and return Sunday night so that you can soak in all what these places have to offer.
These roads are not always smooth so please adopt caution. Use protective gears and follow the traffic rules. The damages are often irreversible, if you know what I mean. Please be sincere and carry a personal accident insurance to remain safe. As for the bike, choose a comprehensive bike insurance before you leave. Not only the insurance pays for the bike repair if needed, but you also get roadside assistance (RSA) from most of the insurers. This is a much-needed assistance on these unknown and rural roads.
That's it. You can make the trip you liked the most or simply choose three for back-to-back weekends. Oh yes, don't forget to taste the local cuisine. After all, "half of the culture of a place is the food they offer".
P.S. – That is not a quote from a celebrity, that's what I say to justify my ever willingness to eat whatever is on offer. Cheerio!