Tucked away in the Western Ghats region and surrounded by five hills, this small town of Panchgani in Maharashtra will surely leave you spellbound. Home to juicy berries and disciplined students, Panchgani is famous for strawberries and boarding schools. This small town that has a population of just above 12,000 compared to Mumbai that is home to more than 2,00,00,000 people ! For me Panchgani is my second home, having studied at the prestigious New Era High School, going back means memories coming alive ! Passed out in 2008, it had been 8 long years since I visited school, so a sudden plan cropped up and I revisited my schooling days last weekend. For those of you who are unaware of Panchgani's location, this scenic hill station is situated about 100 kms from Pune. And reaching pune isn't a daunting task with lot of Trains, Flights and buses available. One tip though, flights to Pune can be costly due to limited connectivity and demand. Hence I would suggest taking a flight to Mumbai might be cheaper. In my case it was cheaper to fly from Hyderabad to Mumbai. However, the choice is yours !
Panchgani has evolved a lot since my schooling days. We barely had a couple of shops, few restaurants, couple of bakeries and one ice cream parlor. (I'm sure, if you are from Panchgani you can easily name all the places I've mentioned above !) Today there's Cafe Coffee Day along with new cafes serving world cuisines. But for me Panchgani means Pohe and Vada Pav for Breakfast, a decent lunch at Purohit only to top it up with lip-smacking unique ice creams from Hill Top. Being a small town, the faces you come across daily don't change much. But even after 8 years, I could recognize the person behind the ageing skin who once sold Ice creams to us.
Captivating view points in Panchgani
The place has got everything you need to spend a perfect weekend away from all the boring, stressful and mundane tasks. From the beautiful Parsi Point to the superb Sydney Point and the magnificent Harrison's Folly. You will get a breathtaking view from every point in the town. Parsi Point is a wonderful place that gives you an amazing view of the Krishna river.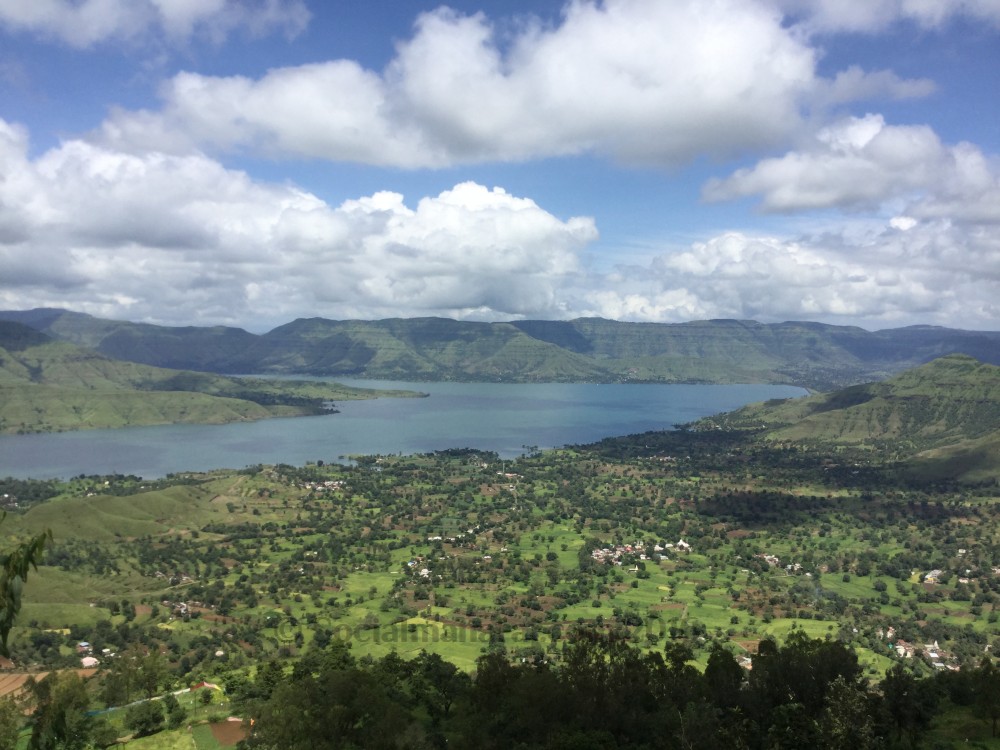 Parsi Point is one of the most visited tourist spot here in Panchgani. Equipped with telescopes, the hawkers show you the beauty of the place up close along with a glance of the Taare Zameen Par waala school, he was stunned when I told I am an alumnus of the Taare Zameen Par waala school !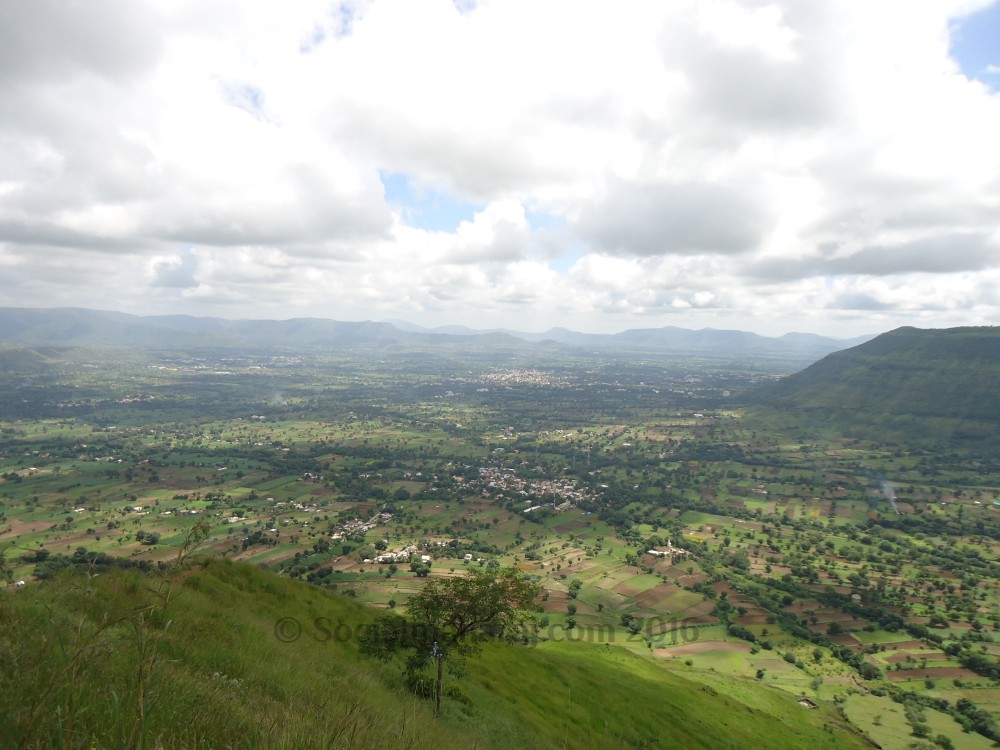 Harrison's folly on the other hand gives a minified view of the villages in the valley. This place is relatively underdeveloped compared to Parsi Point and that's what's the specialty of this place. The best part about Harrison's Folly is that it lies on an extended hill from the mainland and hence provides a breathtaking view of the surroundings. And for the same reason, this place is ticketed and a nominal fee of Rs 20 is charged for every vehicle entering the area. Even the roads leading to Panchgani give a beautiful view of the valley, a road that you will wish never ends…
Panchgani for the Foodie
Apart from being close to the nature, Panchgani has a lot for that foodie in you. Serving up some of the authentic Maharashtrian dishes. Panchgani will never let you down. Even with the opening of branded cafes like CCD, the age-old local eateries are there to stay. From enjoying the Bun Maska at the famous Lucky Bakery to enjoying hot Kanda Pohe and chaha at the stall beside the Police station, things don't stop here. One of the famous place is Akbar Ali's which is right in the heart of the town serving up delicious Parathas and Pav Bhaji *drool* Need something sweet ? The famous Hill Top Ice cream is the perfect place for dessert.  From my favorite Gulkand flavored ice cream to unique Pan Masala and Green Chilli ice cream, Hilltop is one place that you cannot afford to miss when you are in Panchgani.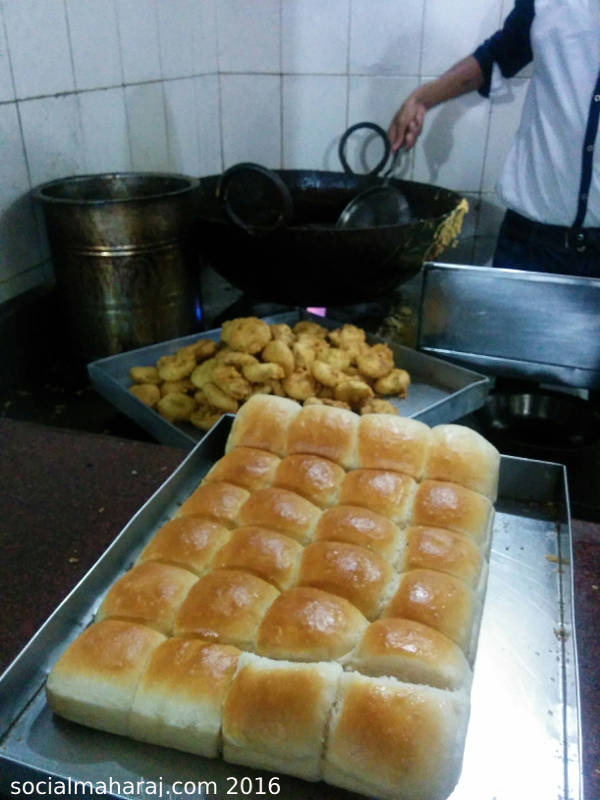 Even today when I talk about Panchgani to people, many of them ask where it is. Whether you are staying in Mumbai, Pune, Bangalore or Hyderabad – Panchgani is the one place that should be on your bucket list. The hill station is flocked by thousands of tourists during summers, but if you enjoy rain and want to enjoy some heavy rain, then Panchgani is the place for you. If you want to enjoy the Shimla ki Sardi, again – Panchgani won't let you down (It doesn't snow here, but the temperatures do fall below 0)
So this was all about Panchgani. If I start talking about this place, I can write pages with lots and lots of stories and experiences to share. However, I would like to listen your experiences in Panchgani ? Have you been there ? No ? Not yet ? Make a plan this time around and visit this beautiful place…