Flying has become one of the most preferred ways to travel now a days in India. And there are two reasons for this. First, getting a week's leave from work isn't easy at all. And if you manage to get a week's leave, you don't want to spend half of your leave travelling. So many people (working professionals including me) opt for flights. Secondly, the flight rates many a time are few hundred more than that of train, so in that case people opt for flight to save time. Just last weekend I had visited Panchgani and because of the time constraints, I opted for a flight to Mumbai. On my way back to Hyderabad, I got a chance to check out the Loyalty Lounge at Mumbai Airport. Wondering how to Explore Mumbai in 8 hours ? Read this.
The Terminal T2 at Mumbai Airport is super huge. I was aware of it and hence reached the Airport almost 3 hours prior to my flight departure. Post the security check, it's a different world all together. With outlets of most of the big Indian and foreign brands, it's a delight for shoppers indeed. For the foodies too, there are a lot of outlets ranging from Theobroma baking some luscious cakes, to Vaango cooking up the authentic south Indian cuisine. However, having walked a lot I was hungry and was looking for a sumptuous meal and that's when I decided to head to the Loyalty Lounge at Terminal T2.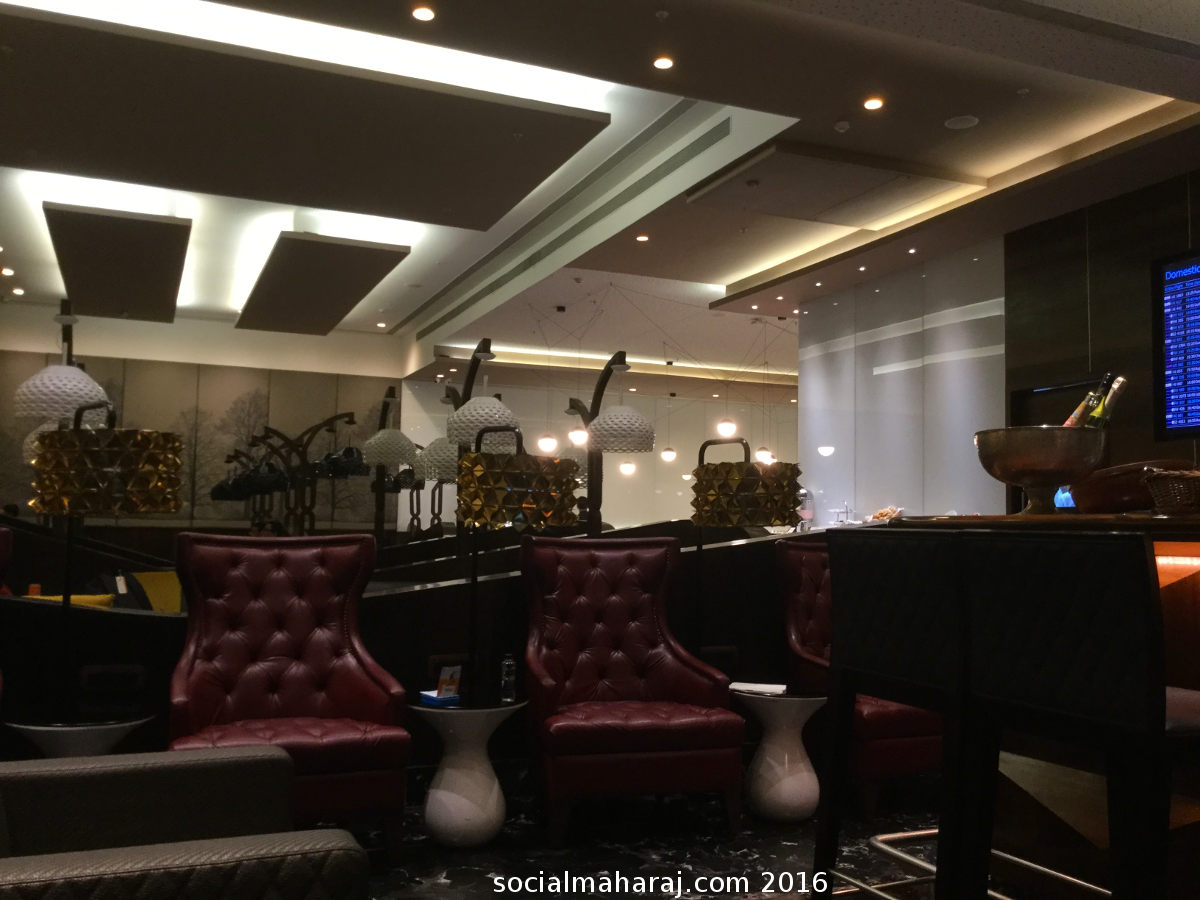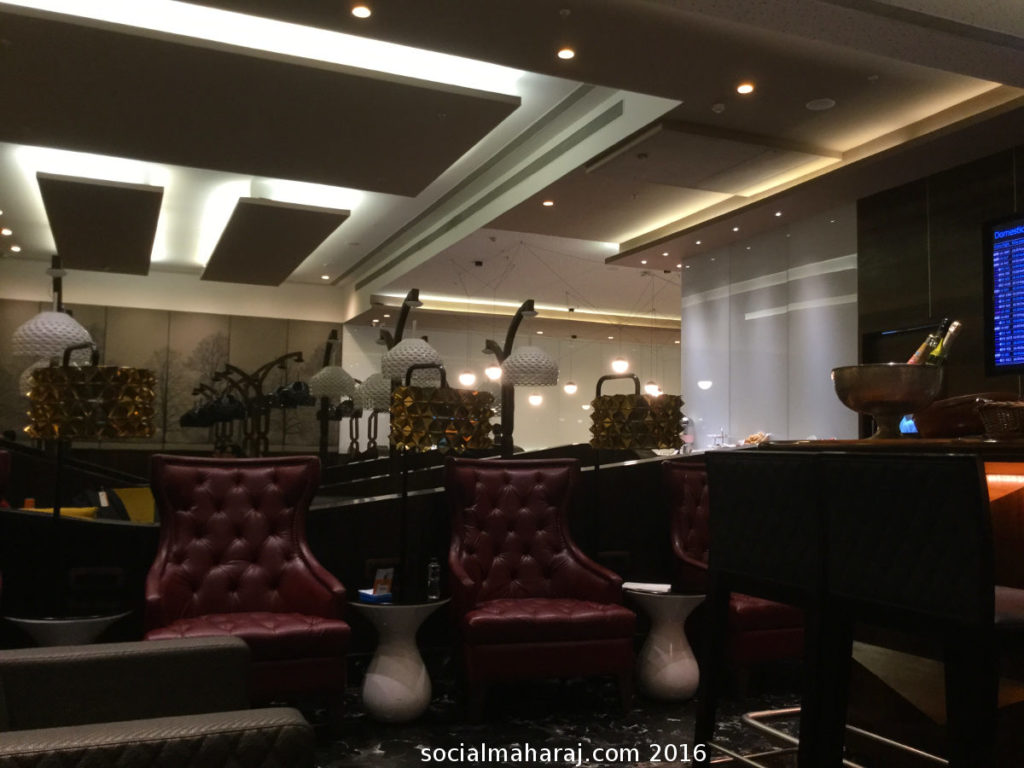 Loyalty Lounge Terminal T2 Mumbai International Airport
The lounge is located on the left hand side of the main building, the signboards will guide you. It's after the Starbucks outlet, not to be mistaken with the GVK Lounge that is just after Starbucks on the right. Walk a bit and you should come across the Loyalty Lounge on your left. The lounge isn't that big but considering the number of people actually coming there it's perfect. The ambience is uber and why not, you are at the international terminal of one of India's finest airport ! Everything from the sofas to the chairs are exquisite and give a great vibe. There are LCDs put up so that you can watch your favourite TV shows. If you are a business person, there is a desktop and a printer just for you. But if you are a foodie, there's even more for you 😉
Loyalty Lounge for the Foodie
The Loyalty Lounge has a decent bar that serves some exotic mixes to get you high (in limits obviously, you don't want to be drunk on your flight !) On the food front, there are chips and snacks available, so just grab them for your binge eating session. But if you are 'elephant hungry' , then the sumptuous buffet is apt for you and that's what I did. The starters aren't amazing but pretty good on taste. Being a vegetarian I tried the Corn sprouts salad, Dhokla and Paneer Tikka sandwich. Of all, Dhokla was pretty bad while sandwich and salad tasted good.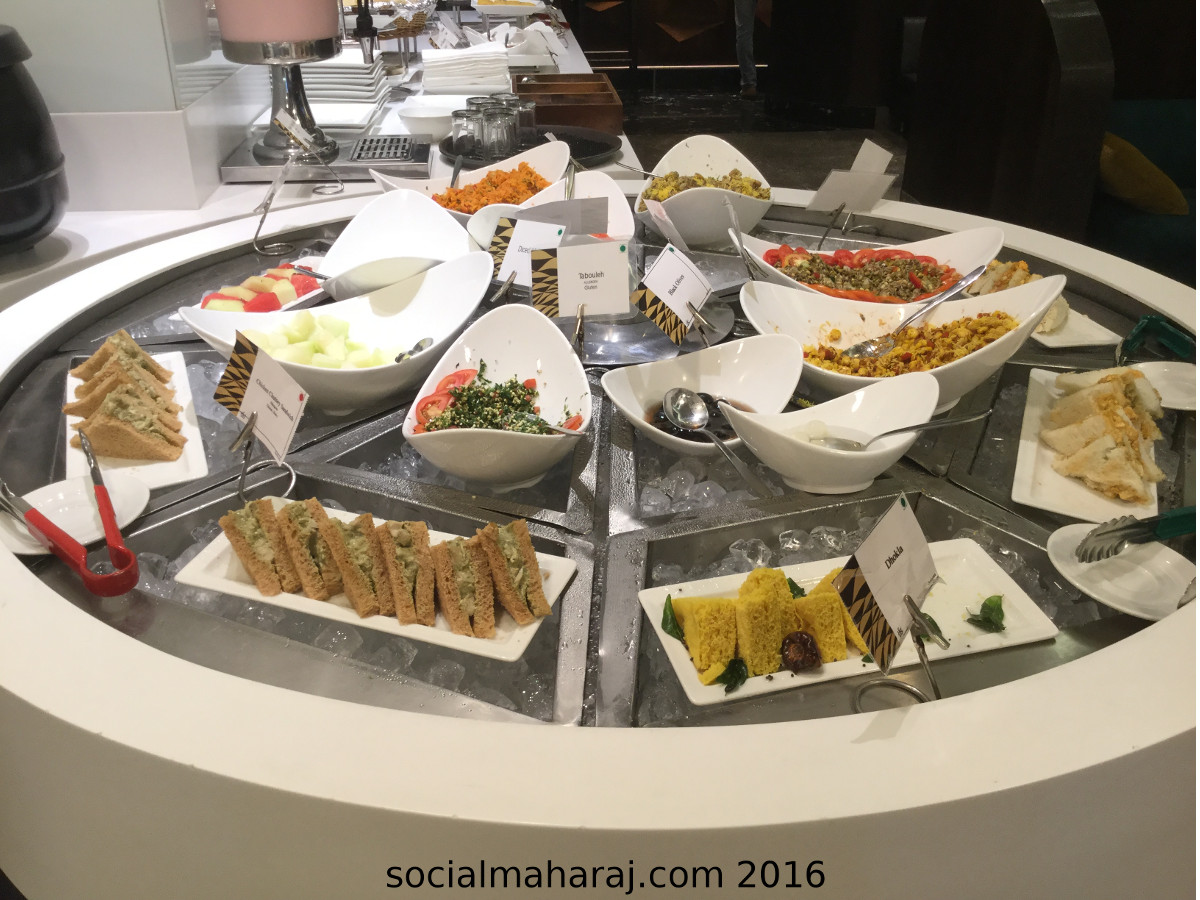 Moving on to the main course, there were about 10-12 items with a perfect mix of vegetarian and non vegetarian dishes. For vegetarians there was an Eggplant curry (baigan) cooked in a Maharashtrian style. Along side was the common member of a vegetarian buffet – Paneer Butter Masala. This was different from what I had earlier but it was good. Fresh Paneer and rich gravy was drool worthy ! I skipped parathas and opted for plain steamed rice and a new type of flavoured rice – green in color, with a lot of coriander and green vegetables. I truly enjoyed it.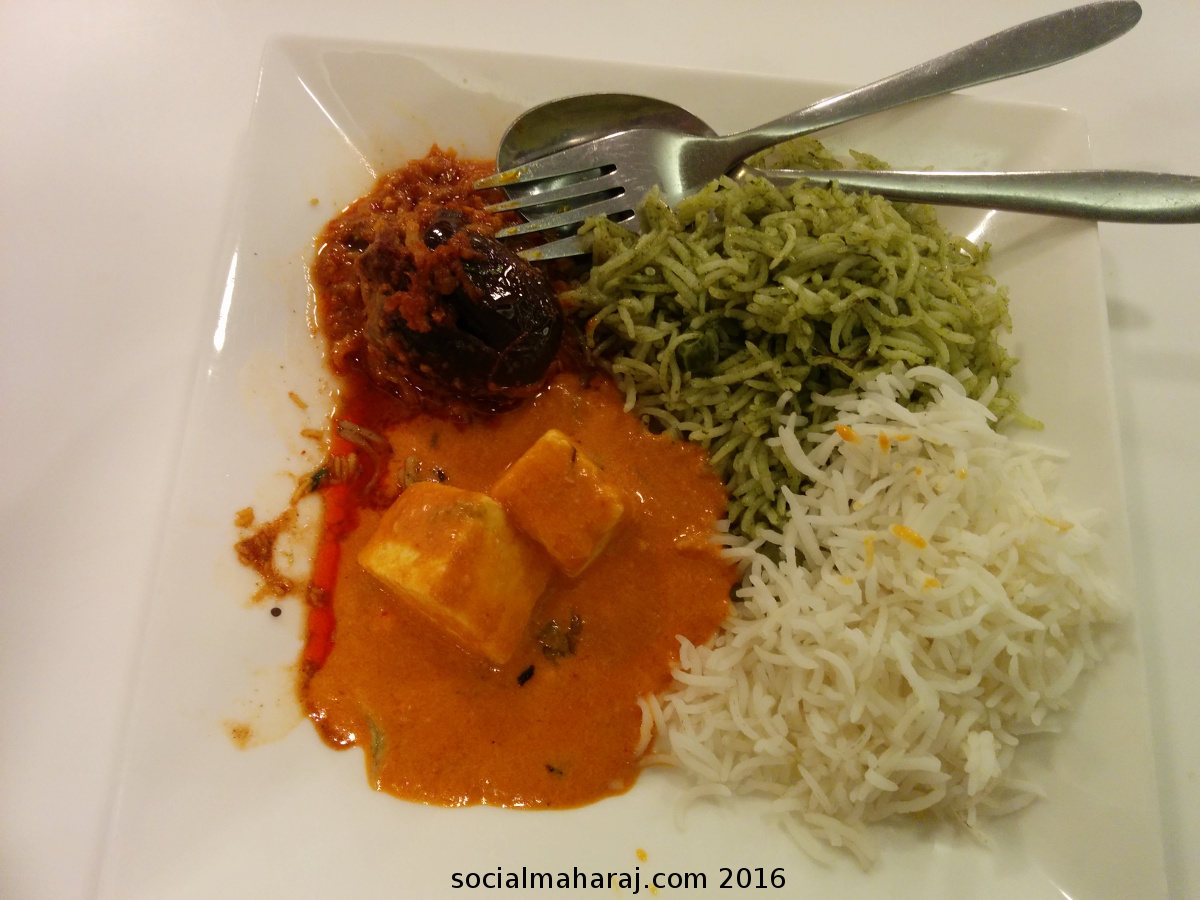 Wonderful experience
All in all, the Loyalty Lounge at Terminal T2 Mumbai International Airport is the perfect place for a layover before your next flight. The ambience is relaxing and a great place to take a quick nap. However since the Airport is a silent one, there are no announcements made. So you better keep a couple of alarms well in advanced of your flights departure. That's what I did, even though I was awake, but because I was lost in the amazing food, I had a countdown timer running until the boarding time.
So the next time you are at the Terminal T2 of the Mumbai International Airport, do checkout the Loyalty Lounge and share your experience.
Other Posts in Layover series: