April has been a great month for me this year. First a trip to Rohtak. Then a quick road trip to Amritsar and back, catching up with friends in New Delhi, everything was just so good ! Later on in the month, I was invited by Ford Motors to experience the beast – Ford Endeavour in an off-roading event. This was a thrilling experience ! And finally last week, I had a quick trip to Bangalore to meet my friends. So it was during my Bangalore trip that I got a chance to visit the Plaza Premium Lounge at Bangalore Airport. This is my third post in the Layover at Plaza Premium Lounge series. You can read about my Mumbai experience here, and my New Delhi experience here. So here's how my layover at Plaza Premium Lounge at Bangalore Airport was.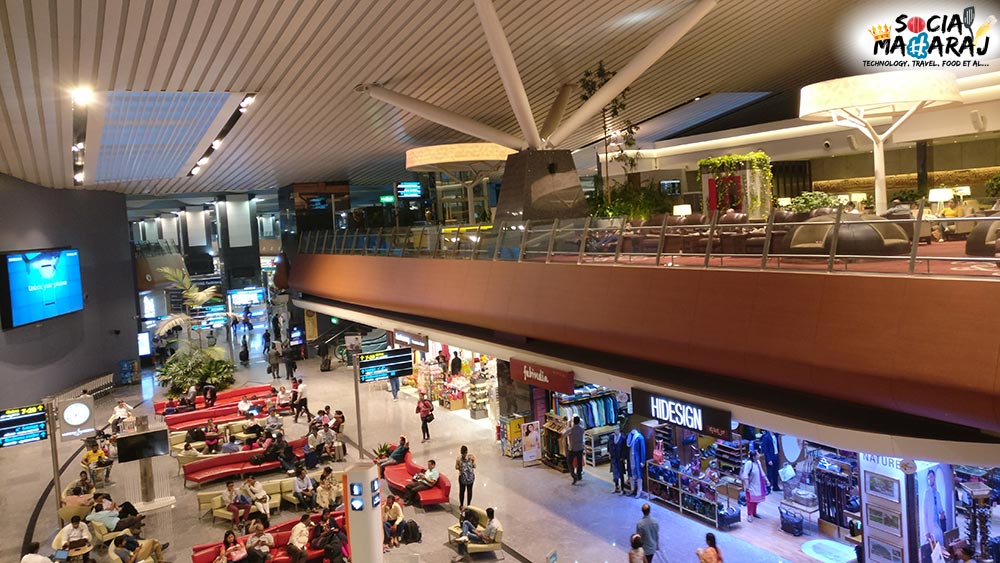 Plaza Premium Lounge at Bangalore Airport – Ambiance
After having experienced the Plaza Premium Lounge at New Delhi and Mumbai, Bangalore has to be at the top. The lounge is situated on the second floor. However, it isn't that easy to spot. Once you clear your security check, take a left and walk straight until you arrive at an elevator on your right. Take the elevator to the 2nd floor. The Plaza Premium Lounge at Bangalore Airport is very spacious. Probably the biggest one amongst Delhi and Mumbai. I managed to get a seat quickly and put my dying phone to charge. (Tip: Always carry a power bank, no matter which phone you have !) Anyways, the plush ambiance is amazing and relaxing. Again there is 'select' flight announcements in the lounge, so please check once before entering. The buffet area is decent but does get crowded as the live counters are next to it.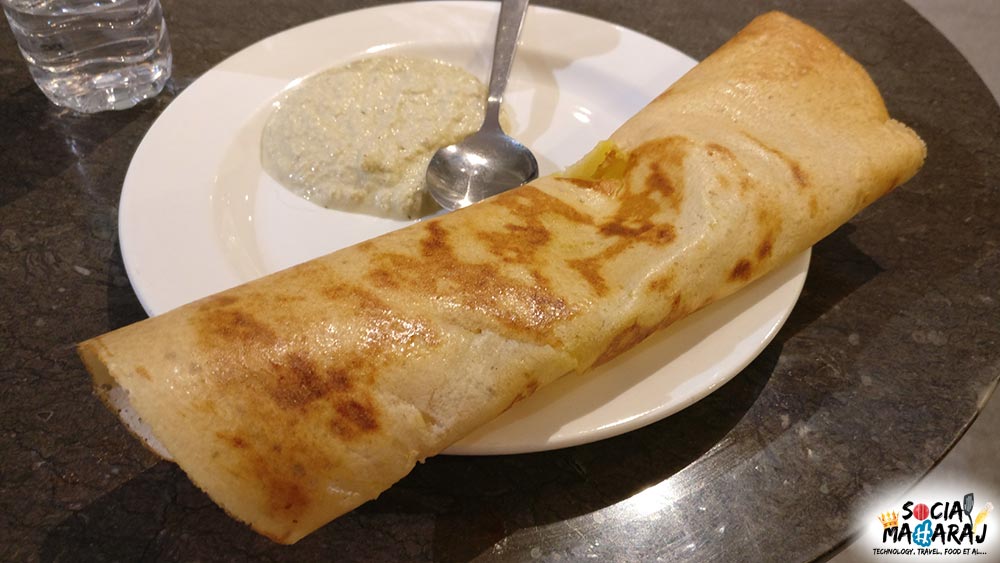 Foodie's Perspective
From a Foodie's point of view, Plaza Premium Lounge at Mumbai Airport was the best. They had a lot of variety on offer. Bangalore didn't have the variety but had the taste ! So that evening there was the usual Dosa at the live counter along with Kulche Mattar (Bread and peas curry). The buffet spread had Peas Pulao along with Aloo Gobhi and Dal Panchmahal for vegetarians and Chicken curry for non vegetarians. The food was very good. Aloo Gobhi was a bit oily but totally reminded me of home. Apart from this, tea and coffee along with alcoholic and non alcoholic beverages were on offer too. Since mine was a 9pm flight, I filled my self as it was already dinner time for me 😛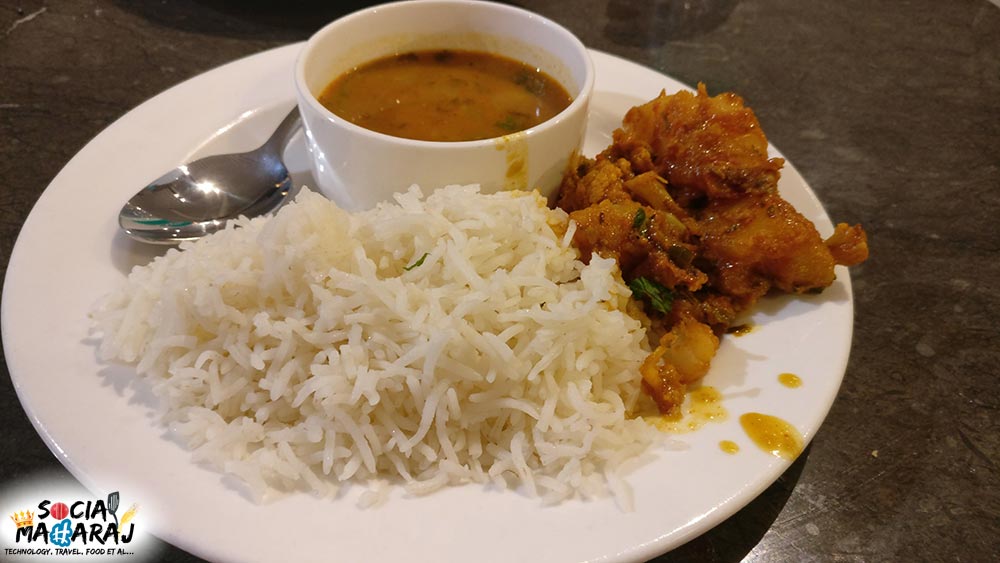 Do check out the Plaza Premium Lounge at Bangalore Airport
Plaza Premium Lounge at Bangalore Airport is one of the best I've experienced so far. The lounge is very spacious and the ambiance is amazing. The food on offer is tasty and simple. The service is impeccable, hats off to the staff. As I always say in my Airport Lounge Posts, do set a reminder about your flight's boarding else you might miss it ! Already experienced the Plaza Premium lounge at Bangalore Airport ? Share you experience in the comments below. If you are on twitter, tweet to me @atulmaharaj and tell me something I should have tried !
Other Posts in Layover series: