Few weeks back I was invited by Tata Motors to experience their new car – Tata Nexon in Kochi. Like always, I was super excited to be a part of this event. As per the itinerary shared, I was supposed to leave at 10am from Hyderabad via Indigo Airlines. Now, if you are a frequent visitor to my blog, you would have seen that I've explored quite a few airports in India. One of the places that I always make a point to visit are the Airport lounges. Till date, I've visited the Plaza Premium lounge in Bengaluru and Delhi, Loyalty Lounge in Mumbai and Tourists Lounge in Chennai. I had never got a change to experience the services of the Hyderabad Airport Lounge. This time around, I planned to leave a little early to explore the lounge here. So here's my review of Plaza Premium Lounge at Hyderabad Airport.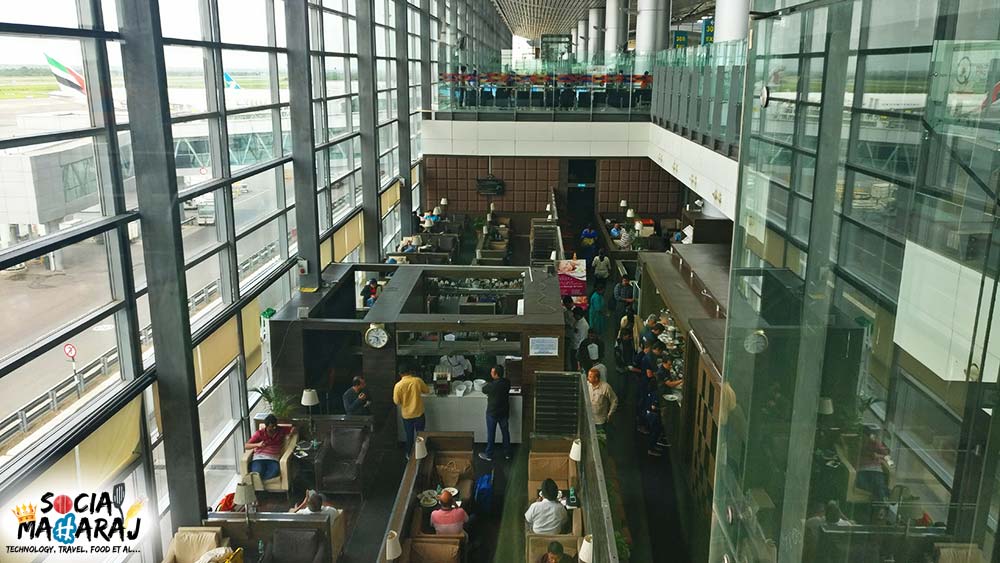 Good Ambiance at Hyderabad Airport Lounge
The lounge is located near the exit to the Gate 26 (If I'm not wrong) In the domestic terminal, keep walking after the security check and take a right towards the O2 spa. The lounge is located on a lower floor and there's an exclusive lift for the same. The entrance to the lounge is pretty small and congested compared to the ones I've seen at other Airports in India. The seating area is quite good, you tend to get the privacy you need. However, I haven't come across a lounge yet that is as spacious as the one in Bengaluru.
Breakfast at Plaza Premium Lounge, Hyderabad Airport
Most of the Airports I've been to have been during the dinner / lunch time. This was my first visit during the morning hours. The buffet are is very congested and you cannot move without saying Excuse me. On that day, there was bread, croissants, butter/jam and cereals for starters. The breakfast spread included the local delicacy Idli Sambhar and Chutney.Boiled Eggs, Malabar Paratha and Chole along with the regular beverages and fruit juices. Another uncommon dish on offer was Semiya Upma. I said 'unusual dish' because you will find upma on the menu of most hotels, but Semiya upma is hard to find.
I loved the croissants. Had a couple of them along with my cereals. BTW I'm proud of this photo which you see. After a round of these, I started with Idli Sambhar. It was average, the Idli that is served outside of the lounge in the airport has a better taste than this. The Malabar Paratha and Chole were good on taste and different. The Semiya Upma which is not very common, tasted good too. I remember while I was clicking a photo of this, a chef stopped and asked if there was any problem. Apparently he thought that something was not right and I was clicking picture to report the issue ! Overall, it was a good experience at the Plaza Premium lounge at Hyderabad Airport.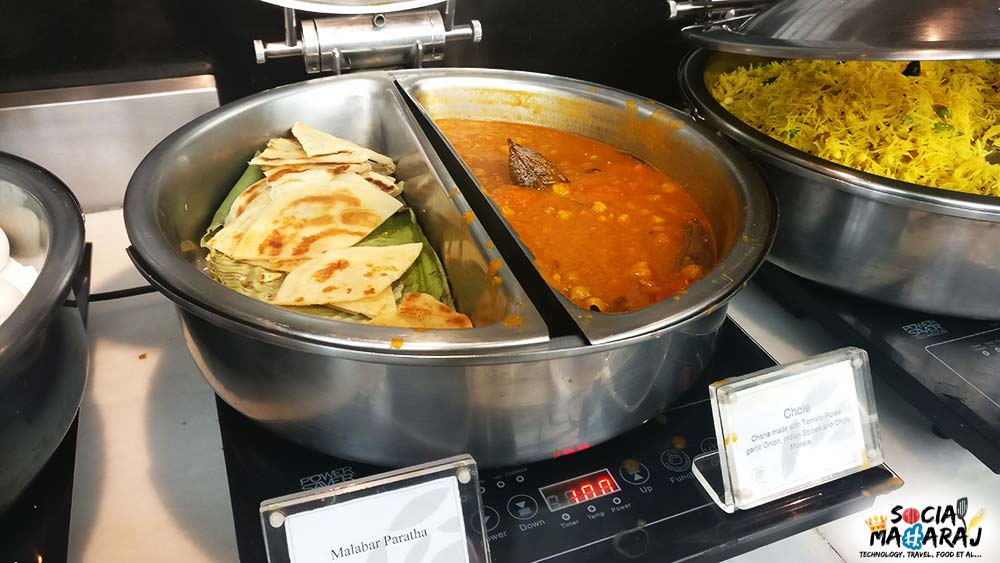 Final Verdict: Hyderabad Airport lounge will not dissappoint you
The best thing about the Plaza Premium Lounge at Hyderabad Airport is the view. If you are lucky to be seated near the window, you will get awesome view of flights taking off and landing. I haven't come across a better view at any other airport lounge till date. Overall, the Hyderabad Lounge is a wonderful place to be. The service is top notch and so is the food. All in all a great place to make yourself feel comfortable before a hectic flight. Already been to the Hyderabad Lounge ? How was your experience ? Share your review in the comment section below or tweet to me at @Atulmaharaj
Other Posts in Layover series: