This article was featured as in Wipro's internal communication. Due permissions have been taken before posting this here on my blog.
Growing up I had seen people going around with laptop bags and colorful ID cards. This was something that I wanted to do and here I am, 3 years into the corporate arena my journey at Wipro, I'm enjoying every bit of it. Out from college as a fresh engineering graduate, I was prepared to enter the so-called corporate life. Getting placed in the first company on campus is a big deal indeed and I was fortunate to have been given a chance to prove my mettle at Wipro. Here's my journey at Wipro.
Being a Foodie, during my interview, the interviewer joked and suggested me to join the Bengaluru campus because of the variety of food on offer there. But destiny had something else planned. Spending close to 4 years in Delhi, it was time for me to explore the City of Nizams as I landed up at Wipro, Hyderabad for my very first job. So here I am, sharing my journey at Wipro.
[Hello From Hyderabad – Read my First Post after shifting to Hyderabad]
My Journey at Wipro
Initial Days in the Corporate World
Things have been going great since then. From the initial training period where we learnt about the Wipro culture, new technologies and enjoying the fun pinnacle sessions, I enjoyed every bit of it. Meeting strangers and making new friends is my USP, so it wasn't long before I made some great friends. The three-month training culminated with me topping my batch of close to 50 other bright minds. So that was the first achievement in my journey at Wipro.
Without spending much time on the bench, I found myself in a project in cloud domain. The ODC I was in, was filled with folks with red and green tags (highly experienced folks). That was when I felt like a rabbit surrounded by lions. But thanks to the amazing managers and members around who made me comfortable within no time during my initial journey at Wipro. And it was soon, I found myself enjoying team outings after a hard day at work.
Appreciations keep me going
They say, change is the only constant, and it wasn't long before I joined a new project. I was part of a young and small team and was good to see people of my age around. The initial phase was challenging but not for long. Soon I was working on an array of things and gaining vital knowledge. The leads and managers have been amazing all this while. I don't know about others, but I feel very comfortable in walking up to my Delivery Manager and talking to him about anything and everything under the sun.
During my journey at Wipro, I was constantly recognized for my contribution. From good appraisals to Prodigy awards (that's what they call the Best New comer award here), I had seen it all. Not only this, I was awarded by the client and the Vice President Eravi for my efforts. Not to forget, I have also made some great friends and being a wanderer, I've also taken numerous trips during my journey at Wipro.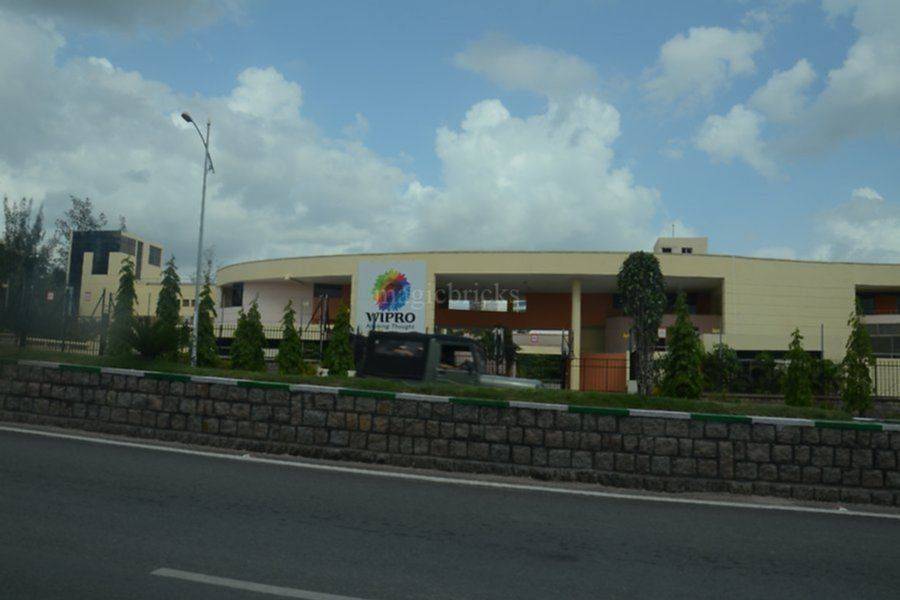 Talk to Remember
Recently, I also got a chance to meet Eravi in one of the casual sessions he took with the youth of Wipro. And during one of the AHMs (All Hand Meet), it was a Deja Vu moment when I met him. He randomly walked up to me and told "Hey Atulmaharaj, you're up on the stage next!" (Atulmaharaj is my online avatar. He was aware of my blogging activities and hence he addressed me as Atulmaharaj) Addressing an august audience consisting of experienced managers to newbies isn't easy, surely not for the faint hearted.
This was a challenge as well as an opportunity for me during my journey at Wipro. Among the thousands of new joiners in the company, if the VP knows you by name it IS A big deal. The stage was set for me to seize the moment, grabbing the mic, I found myself in familiar territory. Spoke about my journey in Wipro, about my blogging journey and tips for new joiners. It was one of the best achievements of my Wipro journey, something that I'll never forget in my journey at Wipro.
Success Mantra ? Be Responsible
I don't have any specific success mantra, but the only thing I would like to point out based on my journey in Wipro is to be sincere and responsible. If you are sincere in your work and show that you can take up some responsibility, you will get the chance. There are people around who are looking for leaders and who knows you might be next!
Also one advice that I would like to everyone would be to speak up. Remember that this is not a school or college, Wipro is a family and each person has a say. It is every individual's duty to take the organisation to greater heights. So I would love to see everyone – especially the youth brigade -to speak up whenever they get an opportunity. After all every opinion matters. And that is what is going to lead us to Abid's vision of 15 x 20.
One last thing that I would like to mention is, work by giving your 100% in anything that you do. But also remember to spend some time with your family. Work-Life balance is vital. Your designation will increase with time and so will your bank balance, but always be around with your loved ones. Because in the end, it's for that smile on your kids/parents/spouse's face you are working for !
How was my journey at Wipro? Liked it ? Disliked it ? Mention your views in the comments below or Tweet to me @Atulmaharaj.