Last month I went to Kochi to attend the launch of Tata Nexon. I was there for two days, one night in the room and the entire time in the car. But I must say that the car is pretty good. Probably a game changer for Tata Motors after the success of Tiago. I flew into Kochi from Hyderabad via Indigo airlines. While returning, my tickets were booked for Air Asia. So this was my first time flying with Air Asia.
Kochi airport isn't pretty huge and has just two gates at the domestic terminal. I even planned to use the Lounge at the airport, but it wasn't welcoming at all. It was pretty small and was at its full capacity. Anyways, my flight was at 9:30 ish in the night. And me and my friend were the last people to get on to the bus. This was probably the first time I boarded a flight after the "This is the last and final announcement" announcement.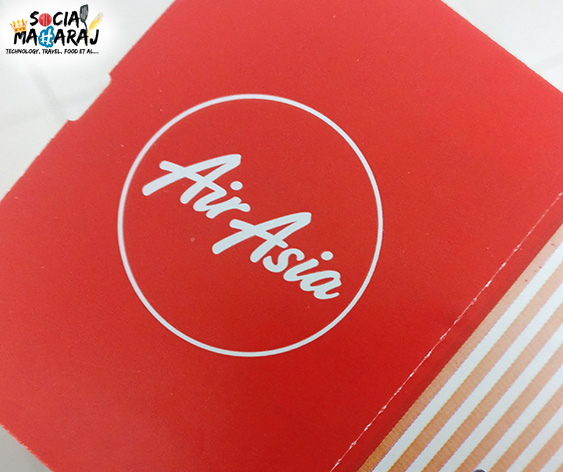 Old Aircraft in new avatar
The aircraft was an Airbus A320, not the new neo Airbus. Painted in bright red the aircraft looked inviting. However the interiors told a different story. Every thing from the seats to the overhead controls 'looked' old and dirty. I don't know if that was only with my seat or every other seat. I was seated in the last row, because we apparently didn't web check in because of the hectic schedule. I'm pretty sure Air Asia has much better aircrafts, but my first experience with respect to the interiors wasn't a good one.
Cheerful Crew and Good Food
Our ticket had pre booked meals. I personally never do that, because I tend to fill myself up at the Airport Lounge itself 😛 The meal served was Samosa Chole and Paneer Pie. The Paneer Pie was something unique and I was having it for the very first time. It tasted amazing. Had a very balanced taste. The shredded Paneer with cheese and crunchy shell, full marks for this.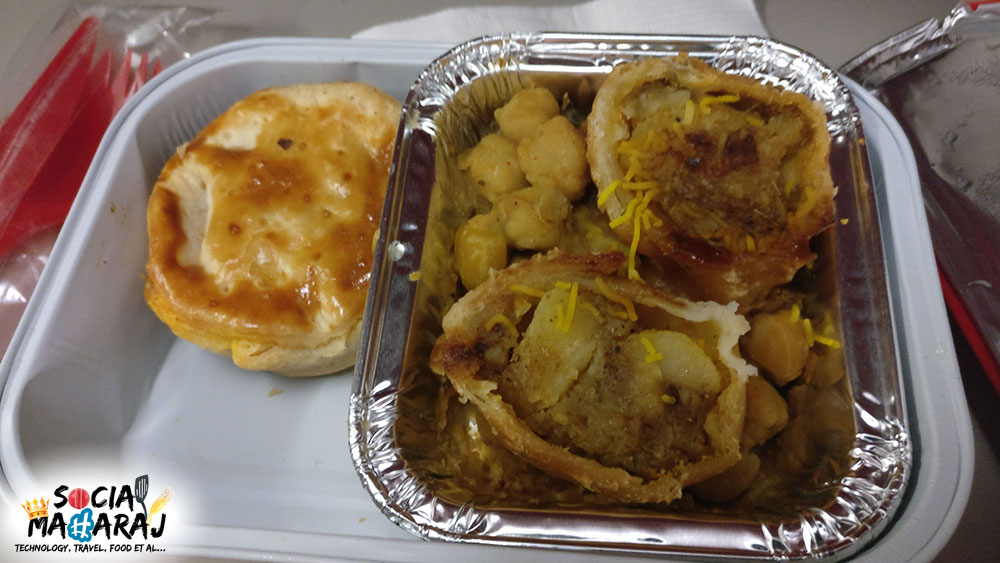 The crew was very cheerful and interactive I'd say. I remember they were walking down the aisle to collect garbage. We were told to put different items in different bags. All I did was held the items I had to throw and asked them, what should I do. They laughed and segregated it themselves. While getting down, I asked them whether this was their last stop. But apparently they were supposed to be flying to Bengaluru. That's hectic. I appreciated their work, had a small talk a we all ended up laughing. Good experience.
Overall Air Asia experience
I would say that it wasn't a bad experience with Air Asia. They are flying only on select routes and I would love to try them once more before having a final word. I'm impressed by their hospitality and the food. The flight was comfortable except the turbulent weather we faced on the way. Looking forward to my next encounter with Air Asia. Have you flown by Air Asia ? How was your experience ? Share in the comments below or tweet to me @Atulmaharaj